How To Create A New Pipeline?
Isn't it wonderful to be able to visualize where your prospects are in the sales process? Our sales pipeline helps you experience just that. 
You can create a new sales pipeline whenever you wish to almost instantly. Here is the step-by-step process to help you out,  👇 
1️⃣ Go to the SalesBlink Dashboard.
2️⃣ Click on "Sales Pipelines".
3️⃣ Click on the down arrow near templates.



4️⃣ Click on "Create New".
5️⃣ Enter the pipeline template name and currency for this pipeline.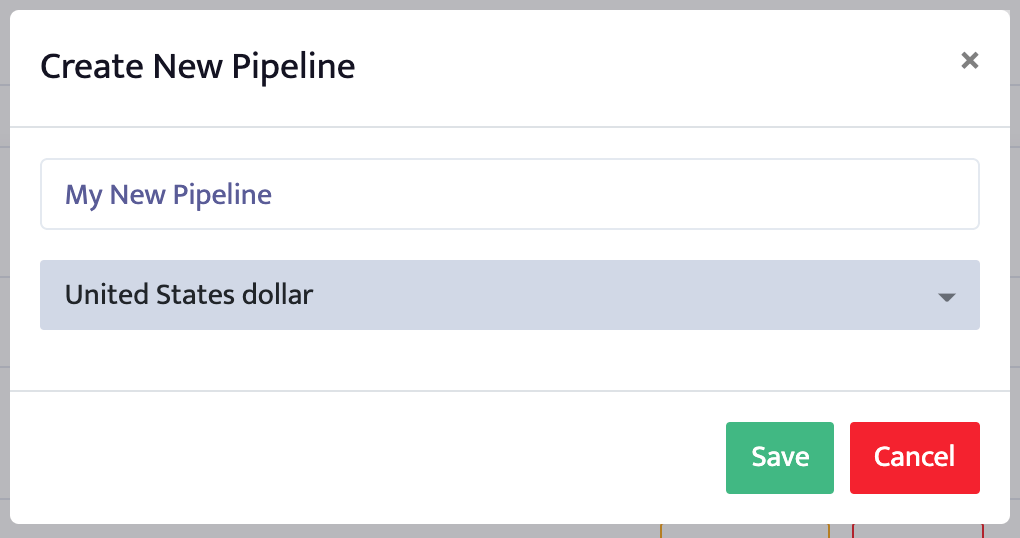 6️⃣ You will be redirected to pipeline edit mode, where you can add more stages, play with different probabilities, and much more.
7️⃣ Click on save once done.
You just created your new sales pipeline, and now you can add prospects to your pipeline.🎉
🔆We hope that you found this step-by-step guide helpful! 
---
Last updated on August 31, 2022