12 Tips To Get Client Referrals, Always!
Do you know that a referred customer is 18% more loyal than the one you acquire otherwise? Isn't that thought-provoking? If yes, you must seek ways to grow your client referrals.
They definitely are a key component of any successful business, but it can be hard to know how to get more of them. If you are facing that problem, you are at the right place. This blog post will reveal 12 secrets to help grow your client referrals.
We'll look at how to create referral-generating strategies and how to ask for referrals from your existing clients. By the end of this blog post, you'll learn creative ways to get referrals!
What Is A Client Referral?
A client referral is when a satisfied customer recommends a product or service to someone else. It is a powerful form of marketing because it is based on personal experience and can be more effective than traditional advertising. Client referrals can be organic, meaning they occur without prompting, or you can incentivize them, meaning the client receives something in exchange for the referral.
For businesses, client referrals are a mutually beneficial situation. The satisfied customer can share their positive experience with others, while the business receives additional exposure and potential new customers. In addition, client referrals can be an invaluable tool for increasing brand awareness and trust and generating more sales.
Why Are Client Referrals Important?
Client referrals are essential for many reasons. First, they provide a form of word-of-mouth advertising that is highly effective, and potential customers trust them. Knowing that others have had a positive experience with your product or service can help to build trust and credibility.
Second, referrals will likely result in more sales because people trust those they know. Additionally, referrals can increase customer loyalty. When customers feel valued, and you take their feedback seriously, they are more likely to become loyal customers.
Finally, referrals can help to spread awareness about your business, which can result in more customers. Overall, client referral is a great way to build your customer base, increase sales, and build customer loyalty.
How Referral Marketing Works?
Referral marketing is a way to use your existing customer base to help you acquire new customers. The idea is that existing customers can refer their friends and family to your business in exchange for a reward. This reward could be a discount, a free product, or something else that incentivizes them to refer people to you. For the business, this type of marketing is more cost-effective than traditional advertising, as it relies on word-of-mouth rather than paid campaigns.
To get started with referral marketing, you will need to set up a referral program and decide on the rewards you will offer. You will also need to create a way for people to refer their friends and family to your business, such as a link or promotional code.
Finally, it would help if you tracked the success of your referral program so that you can keep improving it over time. With the right strategy in place, referral marketing can be an effective way to acquire new customers.
Tips To Get More Client Referrals
Let's move to the most awaited part of this blog post, the well-guided secrets to getting maximum referrals. They're sure to hit the bullseye.
1. Identify existing clients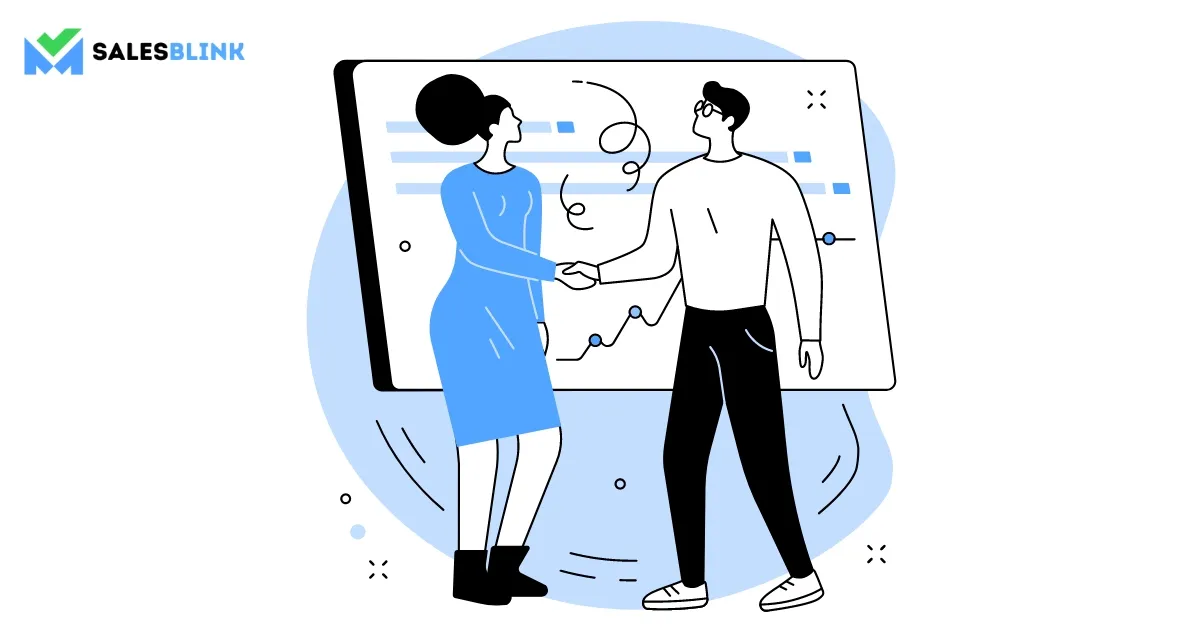 Identifying existing clients to get more referrals is a great way to build your business. Start by reaching out to clients who have had a successful experience with your service. Ask them if they would be willing to refer you to their friends and contacts who may be looking for similar services. You can also offer an incentive, such as a discount or free product, to reward them for their referrals (more on that later). Show your appreciation for their loyalty and trust in you.
Finally, when you get a referral, be sure to follow up and thank them for their recommendation. A little recognition can go a long way in strengthening the relationship and helping to earn more referrals.
2. Request at the right time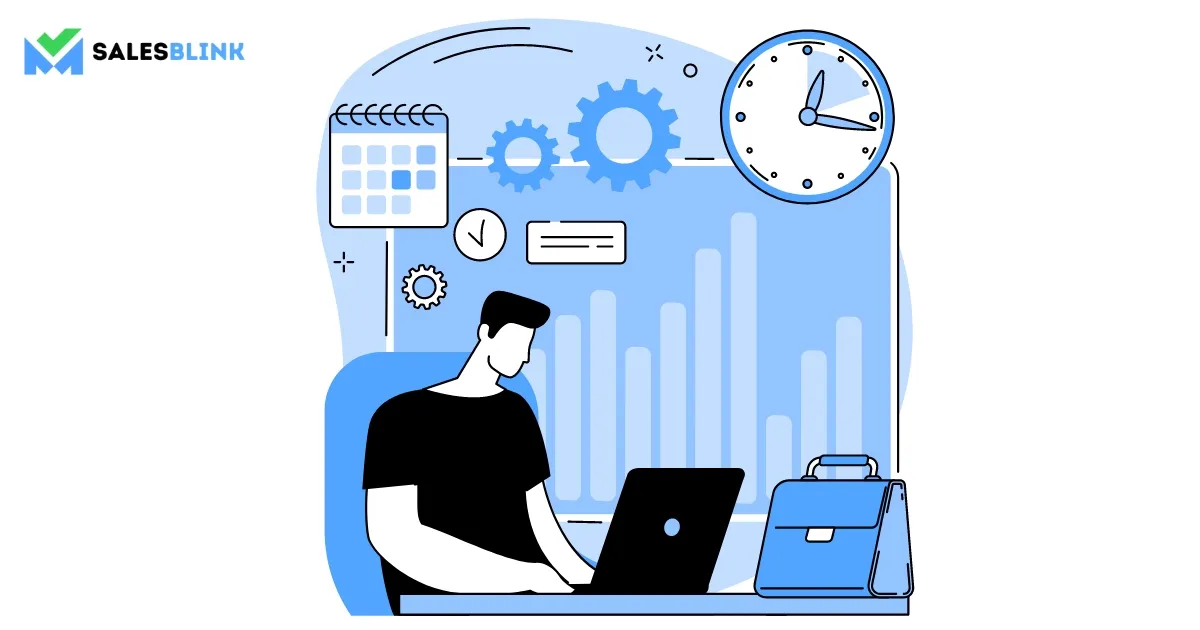 It is important to request referrals from clients at the right time. If you ask too soon, the client may think you are being pushy or desperate for business. If you are too late, the client may not remember the details of their experience.
A good time to ask for a referral is after the customer has had time to use the product or service and has expressed satisfaction. If a customer expresses a high level of satisfaction, then you can be more direct in your request.
You can ask them to refer you to their friends or business contacts that would benefit from your product or service. You can also create referral programs that incentivize customers to refer others. By asking for referrals at the right time, you will be more likely to get more referrals and grow your customer base.
3. Personalize the request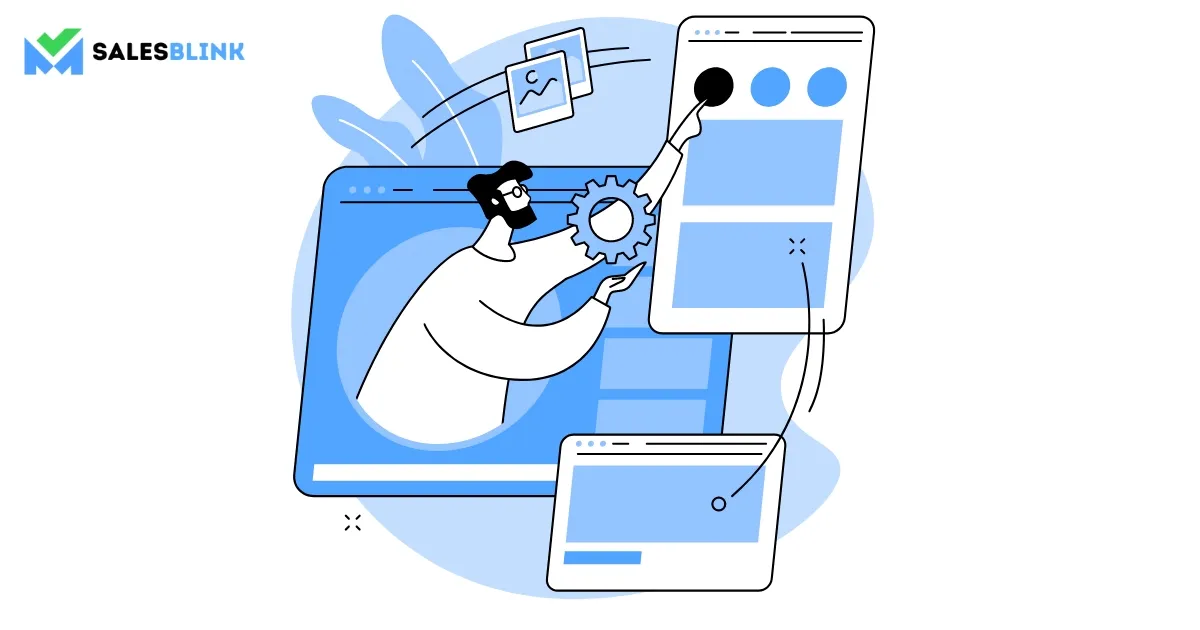 When asking for referrals, it's essential to personalize the request. It is one of the best tips to get referrals. Start by thanking them for the recommendation and explain why you seek referrals. Show that you value their opinion and appreciate their taking the time to consider your request. Next, tell them a bit about what you offer that would benefit others, and explain why you think they can make a difference. Ask if there is anyone they know that could benefit from what you provide. Provide contact information if they would like to forward a referral. Offer to follow up with them after they have had a chance to think about it. Showing appreciation and understanding for their time and effort will help encourage them to provide referrals.
4. Make it easy to refer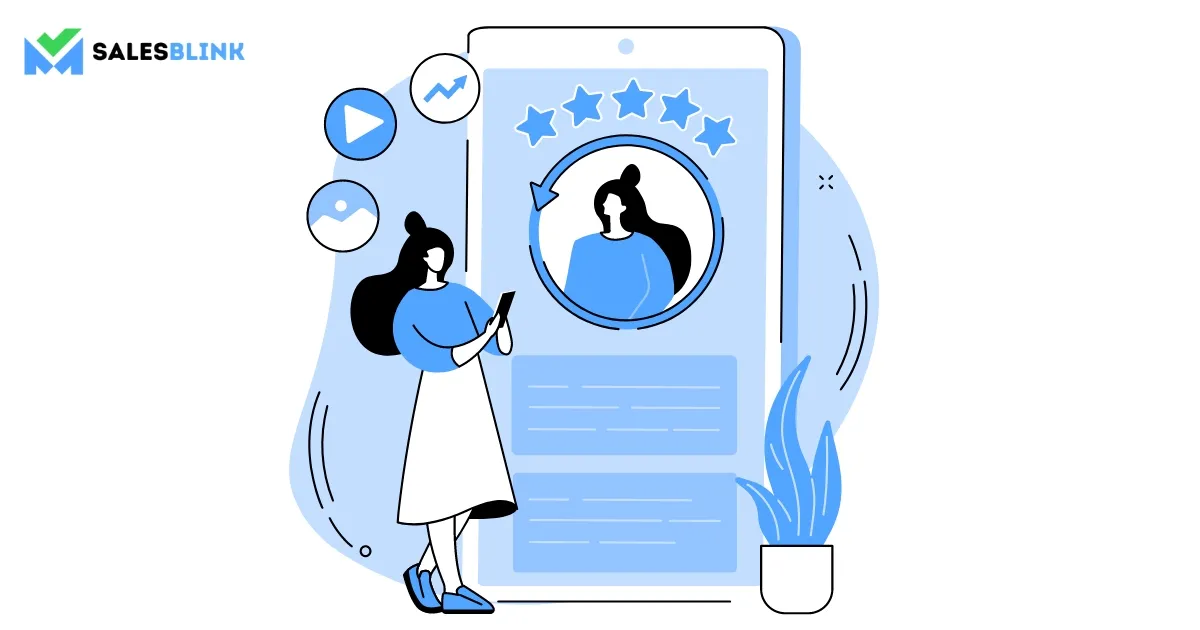 Making it easy for your client to refer to your product or service is essential to get more referrals. This means simplifying the referral process and making it possible for customers to refer their friends and family hassle-free. Providing an easy-to-use referral form or link on your website can help make the process simpler. Ultimately, by making the process easy and accessible, you can encourage customers to refer their connections and increase your business's client referrals.
5. Offer a reward program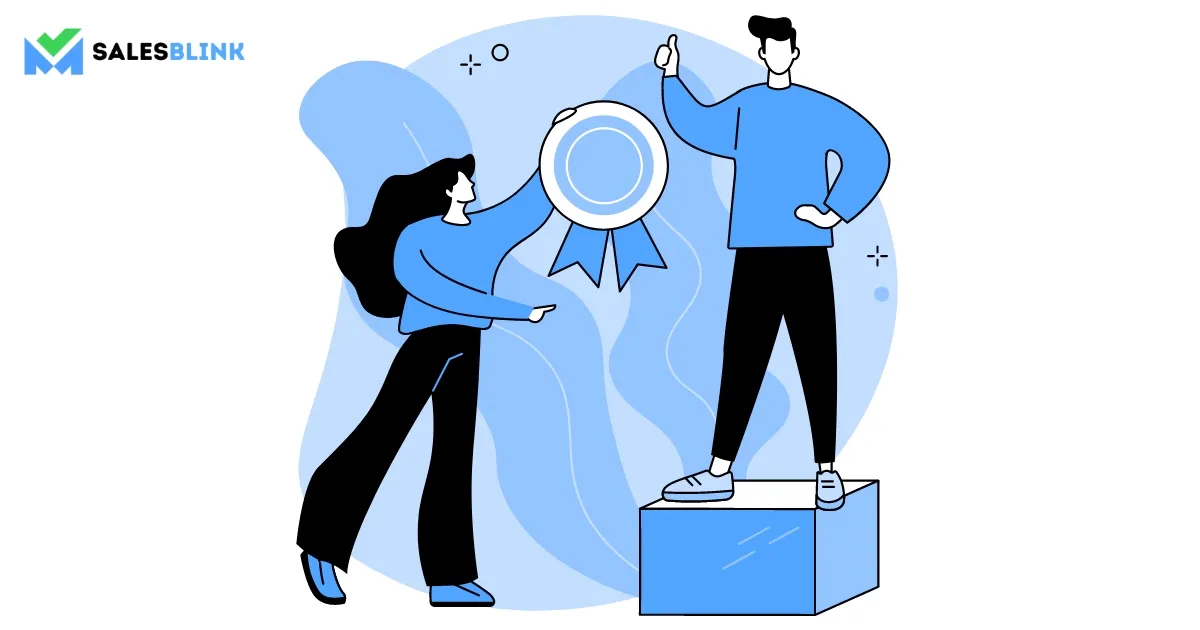 Offering a reward program to get more client referrals greatly increases customer loyalty and grows your business. This program rewards customers for referring their friends, family, or colleagues to your business. There are different ways to do this, such as by offering discounts or gift cards for referring people or providing loyalty points that they can redeem for products or services. Additionally, you can give an additional bonus to customers who refer a certain number of people. This reward program can significantly increase customer engagement, build relationships, and grow business. Plus, it's an efficient way to get the word out about your business and attract new customers.
6. Make use of digital marketing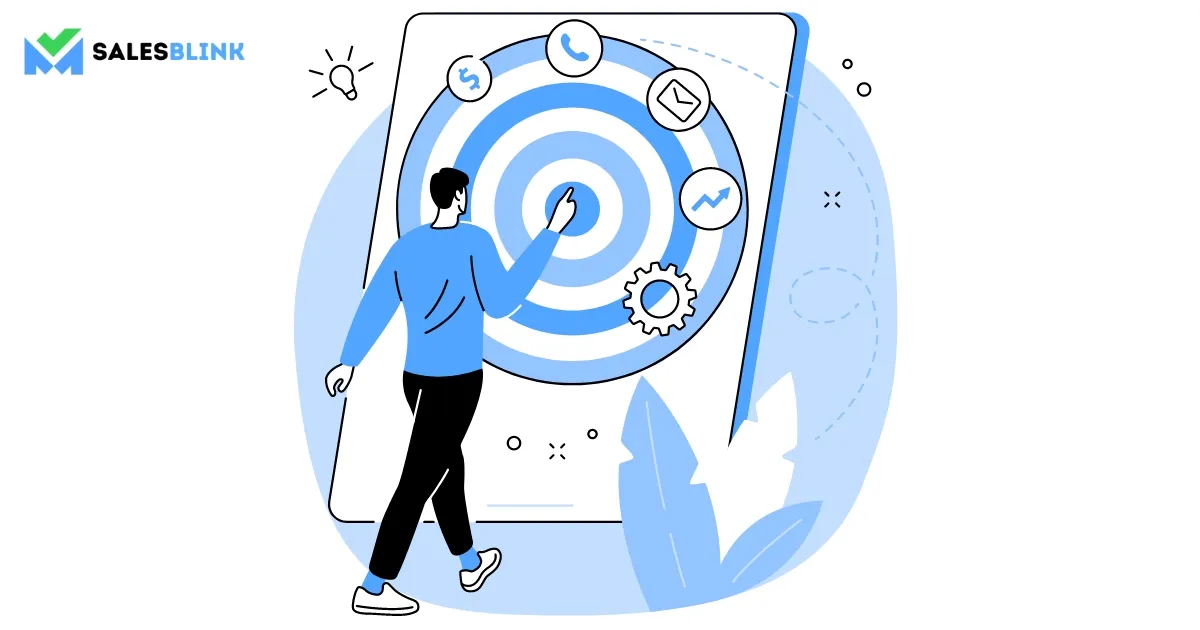 Digital marketing is an effective way to get more client referrals. Businesses can reach a wide range of potential customers with the many different platforms available. From social media to email marketing and search engine optimization, digital marketing makes it easier for businesses to reach people looking for their services and products. Content marketing, such as blogging and creating helpful videos, can also help draw in potential customers and increase referral rates. By combining these different digital marketing tactics, businesses can ensure that potential customers have the information they need to make an informed decision about their services and products and, ultimately, refer them to others.
7. Change the conversation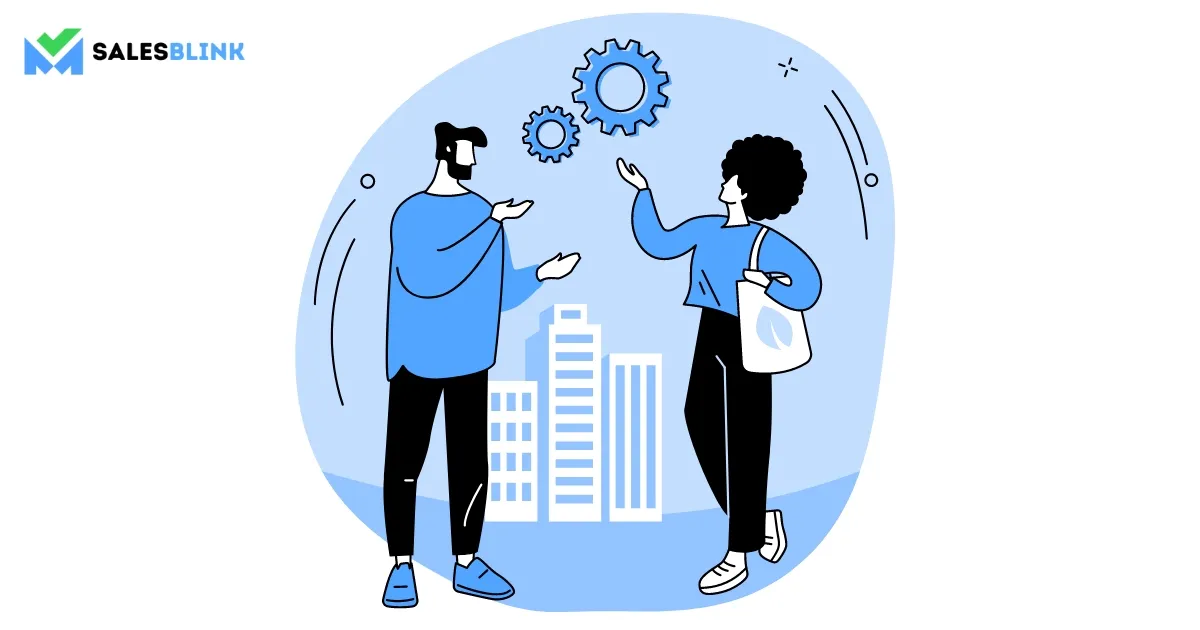 Change the conversation to get more client referrals. Start by asking thoughtful questions beyond what you already know about your clients. Talk about their current goals, challenges, successes, and aspirations. Make sure the conversation is about them, not you. During the discussion, look for cues that your client can refer you to someone in their network. Ask for an introduction if they have a connection that could benefit from your services. Be sure to emphasize how your services will help the person they refer.
8. Show your appreciation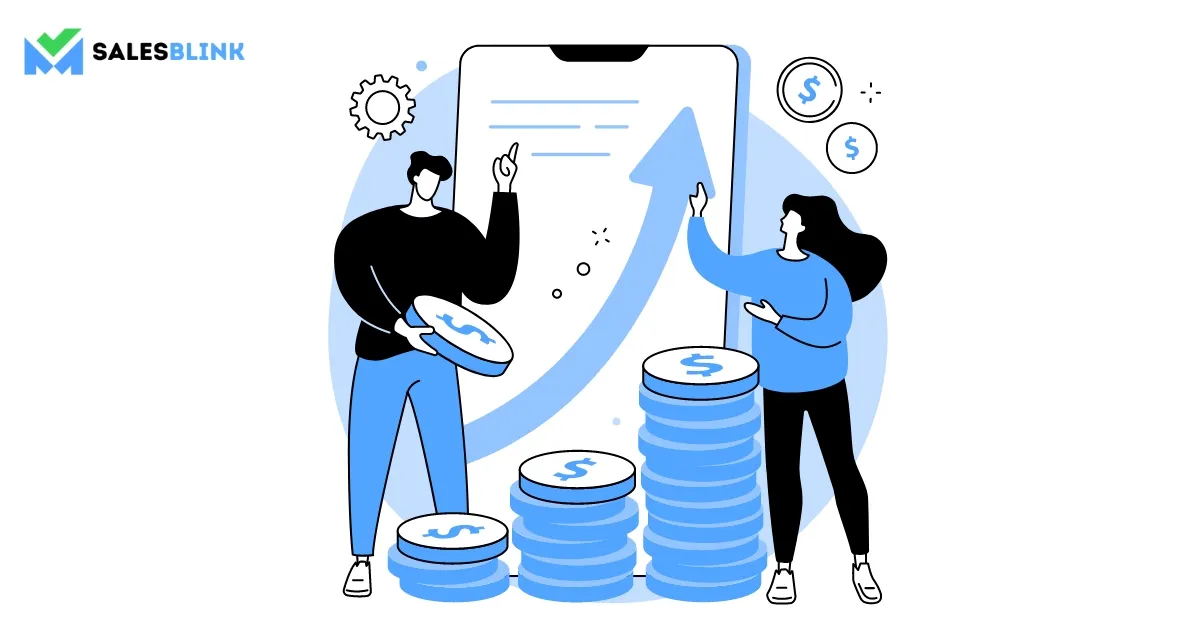 Showing appreciation to your clients is vital for gaining more referrals. You can do this in various ways, from sending a thank you card or a small gift to offering special discounts or freebies. It's important to make your clients feel special and appreciated, as this will encourage them to spread the word about your services. When clients feel valued, they are more likely to refer your business to their family, friends, and colleagues. Additionally, ensure you follow up with referral requests and thank them for referring you. This will show them that you are grateful for their help. Finally, show your appreciation by providing consistent, quality service, and clients will be happy to refer you.
9. Offer unique content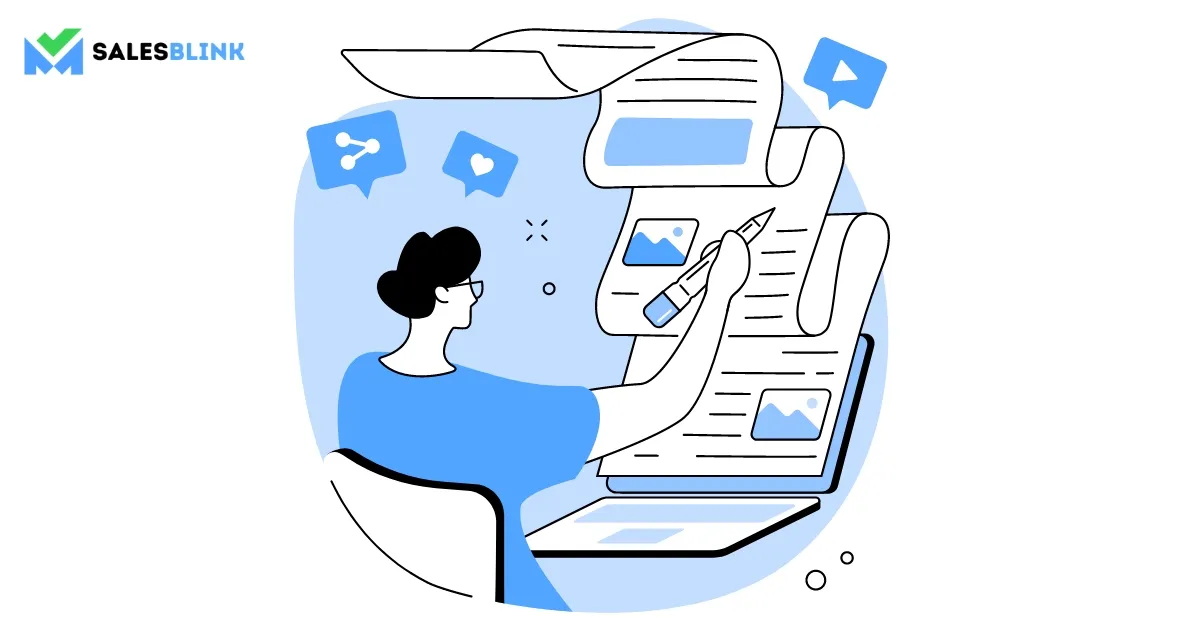 Offering unique content is a great way to get more customer referrals. Nowadays, businesses need to stand out from the competition to get noticed. Providing fresh, creative content that customers can't find anywhere else can be the key to success. This could include blog posts, videos, podcasts, whitepapers, e-books, webinars, and other educational materials. You can tailor every piece of content to the customers' needs and interests. By offering unique content, businesses can build trust and loyalty with current clients, who may be more likely to refer others. Additionally, unique content can be a great way to boost organic search engine rankings and draw new customers.
10. Let clients say no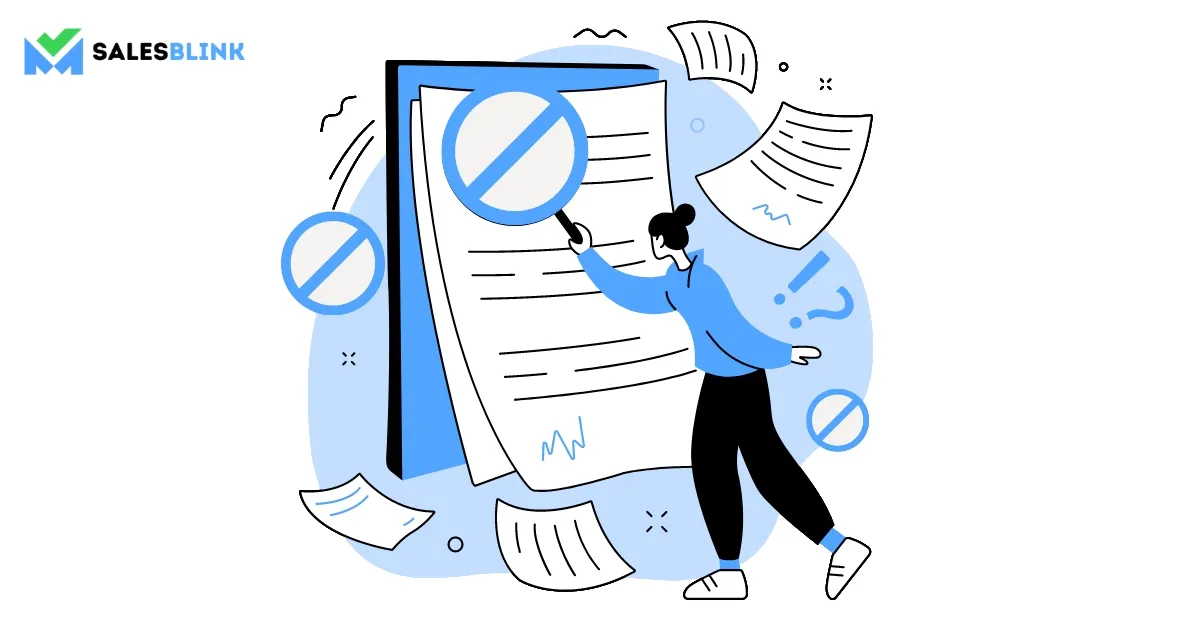 Client referrals are a great way to help grow a business, but it is essential to remember that the client has the right to say no. Therefore, when asking for client referrals, it is necessary to ensure that the client is comfortable and understands that they can refuse without any negative consequences. It is also essential to explain the referral process and any benefits the client can receive for making a referral. Making sure that the client understands the process and knows they can say no creates trust between the business and the client. This can lead to more referrals down the line, as the client will be more likely to refer the business in the future. Furthermore, it also ensures that the referrals are genuine and that the client is truly happy and confident in referring to the business.
11. Keep in Touch with Past Clients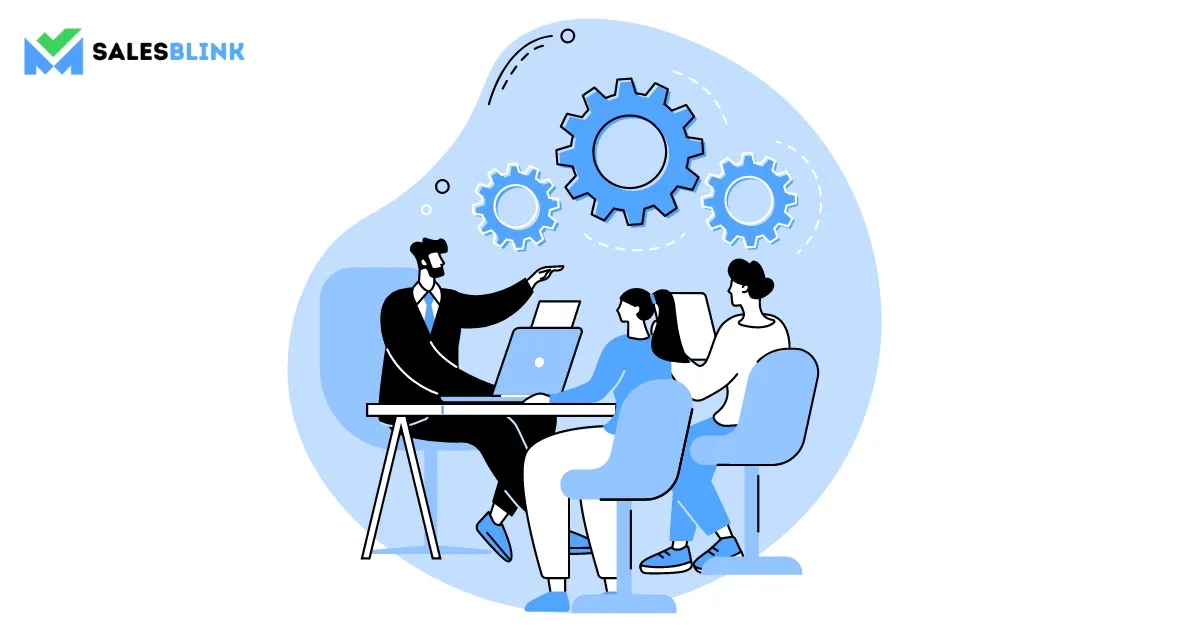 Keeping in touch with past clients is a great way to get referrals. Building relationships with past clients allows them to trust you and feel comfortable recommending you to their friends. Staying in touch with past clients can be done through regular email campaigns, phone calls, or even an occasional check-in. You can create a "Refer a Friend" campaign where old and new clients can send you a list of people interested in working with you. You can also offer discounts to clients that refer their friends and family. Showing appreciation for their referrals is a great way to build loyalty and encourage more referrals. Keeping in touch with past clients can help you quickly expand your network, generate more referrals, and ultimately grow your business.
12. Listen to feedback and implement it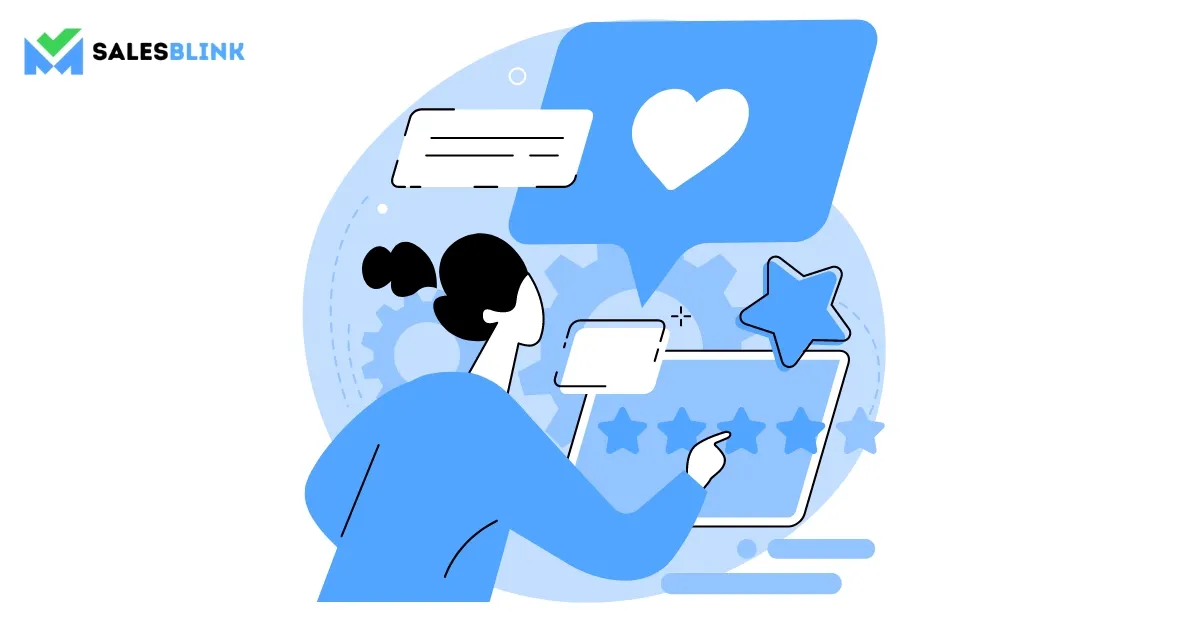 When customers provide feedback about their experiences, businesses should listen and act on that information. This could mean changing the product or service or fixing an issue raised. Doing so will show customers that their opinions matter and that you take their feedback seriously. Furthermore, when customers get a positive experience, they will be more likely to recommend the business to their friends and family. On the other hand, if their feedback is addressed, customers may be encouraged to refer the business to others. Therefore, listening to customer feedback and taking action is crucial to ensure they have a positive experience. Doing this can help increase referrals and build customer loyalty.
So, we come to the end of the tips on how to generate referrals from existing clients.
How SalesBlink Can Help You Get Client Referrals?
You now know how to get client referrals. Want to know how SalesBlink can help? Well, here you go!
Using SalesBlink, you can build an email sequence for your existing customers asking them to help you with referrals. Then, as an incentive, you can give them reward points. After all, you must give them something in return for their efforts!
Building a sequence is quite easy with SalesBlink as you have a visual builder to help you.
Take a look at it below,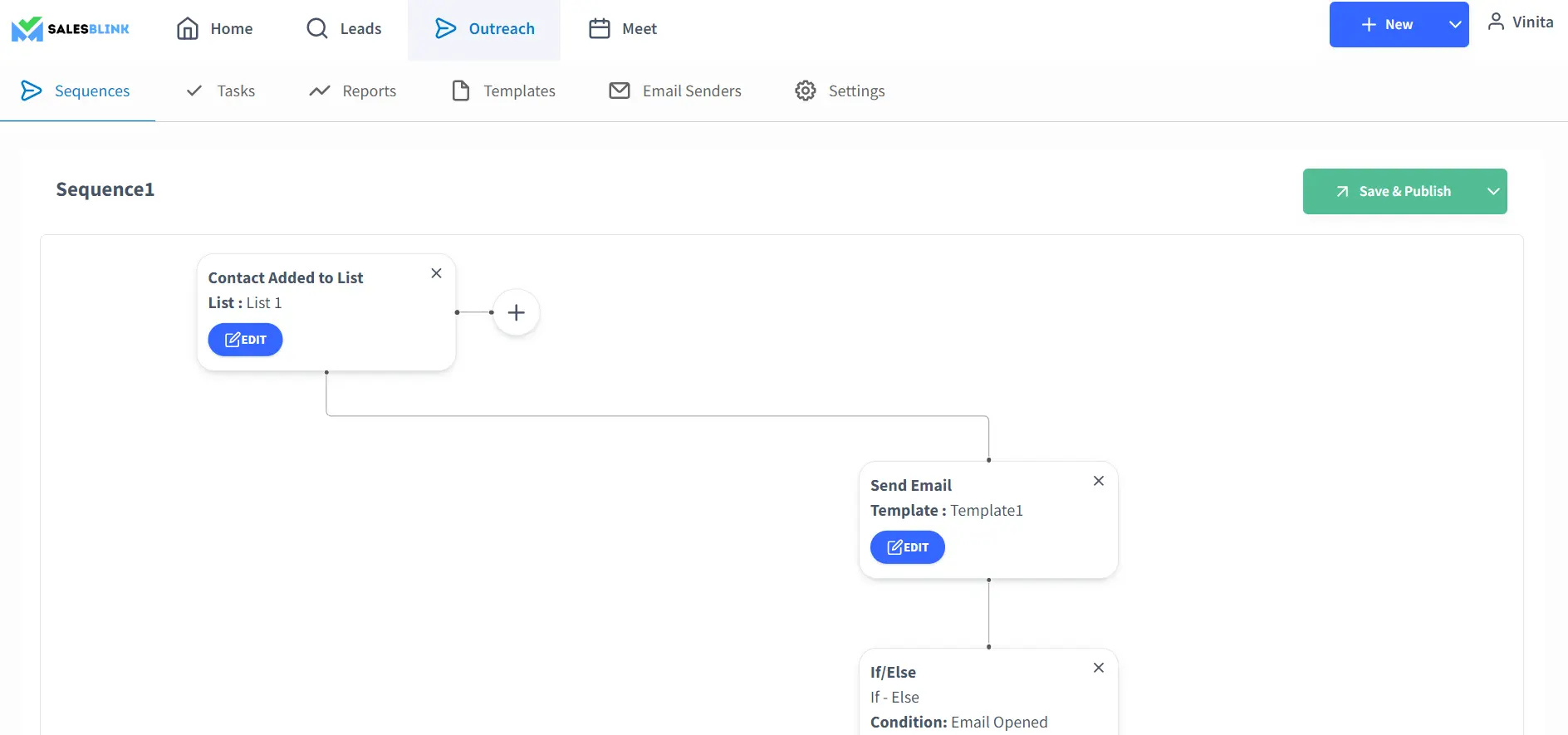 Start Getting Client Referrals
As you have seen, client referrals are a great way to grow your business. By understanding the importance of referrals, building relationships with your clients, and using the right strategies, you can increase your customer referrals and ultimately expand your business. With a little bit of effort and dedication, you can create a successful referral program that will keep your clients coming back for more.
Don't forget to thank us when you witness more sales!
Till then, Happy Referral Marketing!
FAQs
1. What are the four types of referral?
The four types of referrals are direct referrals, implied referrals, tangible referrals, and community referrals. It would help if you tried getting as many client referrals as possible to increase sales and grow your business.
2. How to get a client referral?
Identify existing clients, request at the right time, personalize the request, make it easy to refer, offer a reward program, make use of digital marketing, change the conversation, show your appreciation,
offer unique content to get a client referral.
3. What is the best way to get referrals?
When you provide the most amazing customer experience to each client, they are more likely to tell their colleagues, friends, and family about you. So, you don't have to run around for referrals if you take care of clients.