The Comprehensive Guide to Creating a Sales Funnel That Works
Did you know that 68% of companies are missing out on the potential of a sales funnel? Don't be one of them! In today's fast-paced business landscape, creating a sales funnel is essential for streamlining your sales process, or you will not meet your sales goals.
Unlock the power of a well-created sales funnel with the help of our blog post, which presents step-by-step guidelines on creating a sales funnel. Whether you're a pro sales professional or someone just starting out, this guide is like a treasure map to success.
So don't miss out on increasing sales revenue! Start building your own sales funnel today.
What Is A Sales Funnel?
A sales funnel represents the customer's roadmap from initial awareness to the final purchase of the product or service. It involves attracting new leads, building relationships, and convincing them to close the deal.
The top part of the sales funnel is making customers aware of your product and brand. The middle section focuses on demonstrating how different you are from competitors. The final step is to turn your leads into customers. It is solely up to your strategy to guide the customers from the beginning of the sales funnel process to the end.
Studying the funnel process lets you determine where things might go wrong. For example, there may be a point where people are losing interest or in need of clarification. By fixing those issues, you can improve the sales funnel and help more people make it to the end. Thus, creating a sales funnel that helps meet your sales goals.
How Does A Sales Funnel Work?
The sales funnel provides the canvas for describing the journey of your customers. It maps your customers' pathway from the initial stage of awareness to the final stage of purchasing. It consists of various funnel stages, and in each step, marketers employ specific strategies to move prospects smoothly through the funnel.
The funnel starts with creating awareness through different channels. Interested prospects move to the interest stage, actively seeking more information. The "desire" stage aims to convert prospects into enthusiastic customers through targeted marketing efforts. Finally, the last stage is action, where the prospect makes a purchase. The funnel narrows as potential customers progress, allowing businesses to optimize each stage for better conversions.
What Are The Stages Of The Sales Funnel?
Now that you know the sales funnel steps, let's look at each in detail. But before moving forward, you should know that different organizations have different stages for sales funnel management. However, while creating sales funnel stages, companies usually follow the steps mentioned below: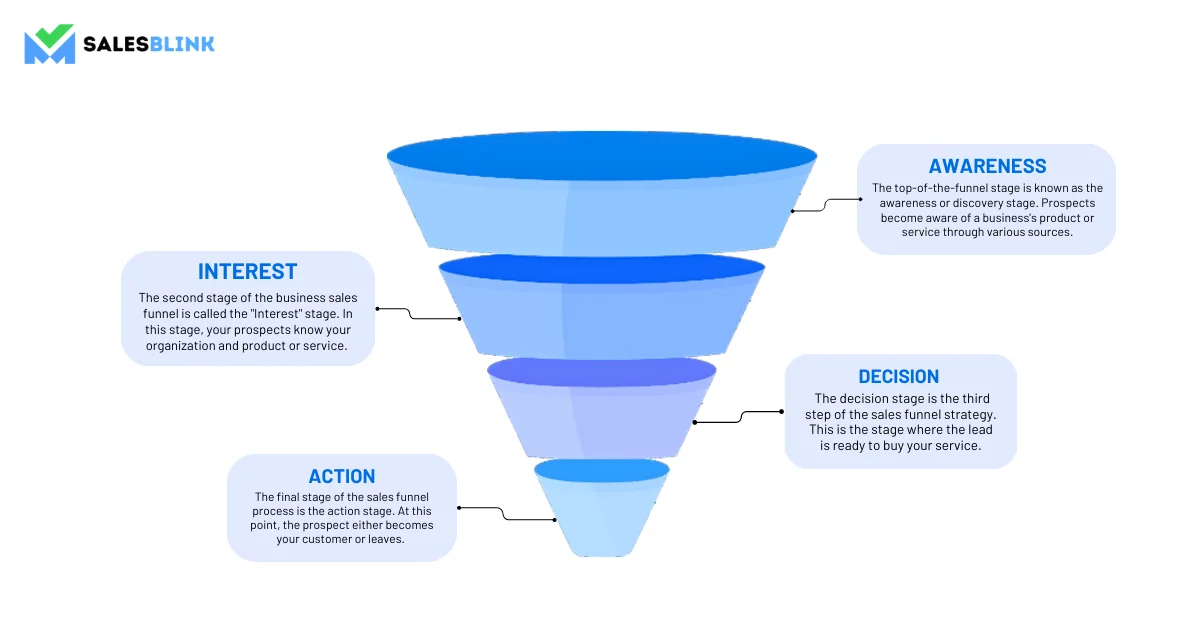 Stage 1: Awareness
The top-of-the-funnel stage is known as the awareness or discovery stage. Prospects become aware of a business's product or service through various sources. It may include advertising, social media, or getting feedback from other people through word of mouth.
The prospects discovering your company for the first time come under the example of the awareness stage. They may determine about your organization through a Google search or by reading your company's blog.
Whether the clients will move to the next stage of the sales funnel or not entirely depends on your abilities. If they move forward to the next step of the funnel, i.e., interest, they will need more attention. As a sales rep, you have to assist them in clarifying their doubts and assessing their concerns.
Stage 2: Interest
The second stage of the business sales funnel is called the "Interest" stage. In this stage, your prospects know your organization and product or service. Thus, they will evaluate your company based on their level of interest. During this sales funnel stage, your main focus is to build connections with prospects and offer solutions to their problems.
Here are some valuable areas to pay attention to when creating the interest stage of your customer journey:
Blog posts: These posts can keep visitors engaged and establish your authority in your niche.
Landing pages: Display information that grabs visitors' attention and encourages them to explore further.
Links: Include links to your landing page and other articles so readers may explore more content while staying on your website.
Forms: Use pop-up or exit intent forms to collect visitors' contact information and generate leads.
Stage 3: Decision
The decision stage is the third step of the sales funnel strategy. This is the stage where the lead is ready to buy your service. At this point, prospects drop off considerably, which is something you want to control.
Since they are still choosing, this is an opportunity to communicate with them and show them why your product is the most suitable one for them.
You can attain this by using the following:
Product comparisons – Explain to prospects why your offer is the best.
Testimonials from happy customers — Present to potential buyers that your product works and your brand is a good fit for them.
Additional seminars and videos — Distribute additional information that could sway prospects' decisions.
Extra services — Offer discounts, vouchers, or a free product trial to attract customers.
Stage 4: Action
The final stage of the sales funnel process is the action stage. At this point, the prospect either becomes your customer or leaves. It is the most essential stage of your sales funnel. It converts the prospect into a loyal customer of your business, marking the successful completion of the sales process. Therefore, implementing sales funnel best practices can maximize the chances of converting leads into customers.
The action stage may include purchasing a product, subscribing to a service, or requesting a quotation. After converting your prospects into clients, building customer loyalty is vital. For example, acknowledge the customer for purchase, ask them to deliver feedback on your product, or request them to sign up for your newsletters.
How Do You Build A Sales Funnel?
After examining what sales funnels are, let's understand how to build a sales funnel. It is an essential tool in your sales process that helps expand your business. It will maximize the sales of your product and help establish your brand's success.
Let's get started on creating a sales funnel:
1. Perform Research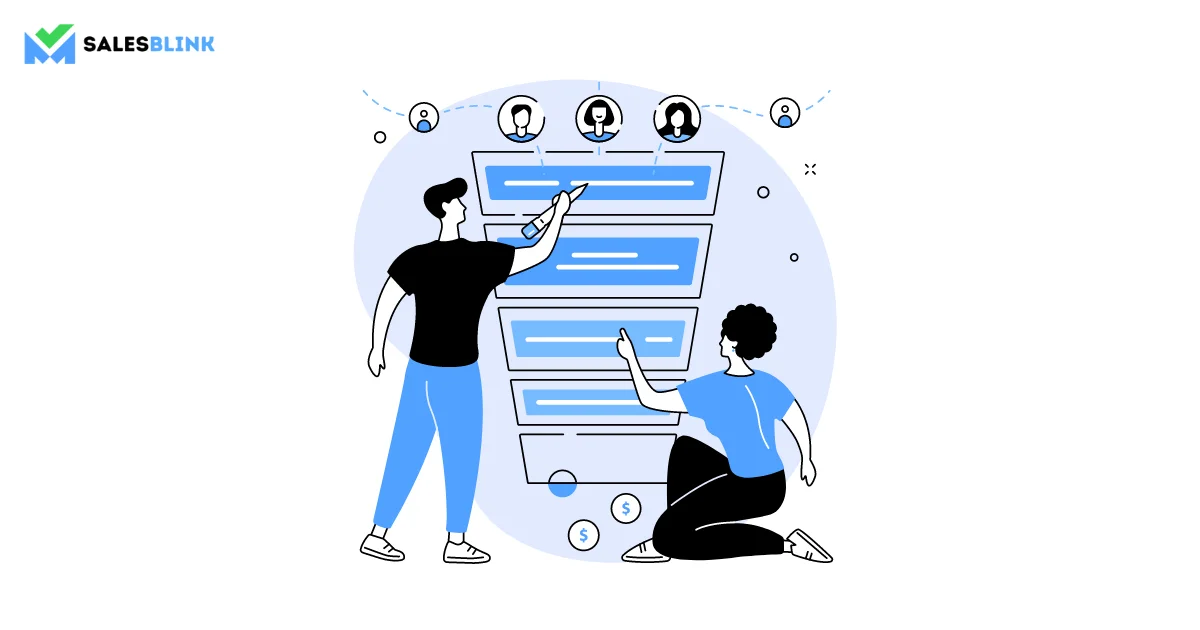 Performing prospect research is a crucial step in creating a sales funnel. It plays a primary role in understanding your potential customers effectively. You may gather information about their needs, requirements, and concerns. Then, you can determine the most suitable way to reach out and turn them into your clients. Various methods are available to collect this data, including forums, surveys, interviews, and online research.
This data helps you to make smart choices related to pricing, what offers to make, and how to promote your product or service. The market research also lets you know about your competitors and what makes you unique. Market research acts as a detective, providing valuable clues about your customers to create a sales funnel that leads to successful sales.
2. Capture the prospect's attention
To effectively attract your target audience into your sales funnel, addressing the potential distractions caused by other companies is essential. You can capture the prospect's attention by implementing best practices that align with the sales funnel.
One practical approach is to establish a strong presence across multiple channels. You can create eye-catching advertisements, engage in social media posts, or offer free trials or exclusive discounts. Try developing ways to arrange the content with associated marketing efforts with the interests and demands of your target audience.
You can increase their chances of moving through the sales funnel by capturing their attention early. And it can eventually result in making a purchase.
3. Create a landing page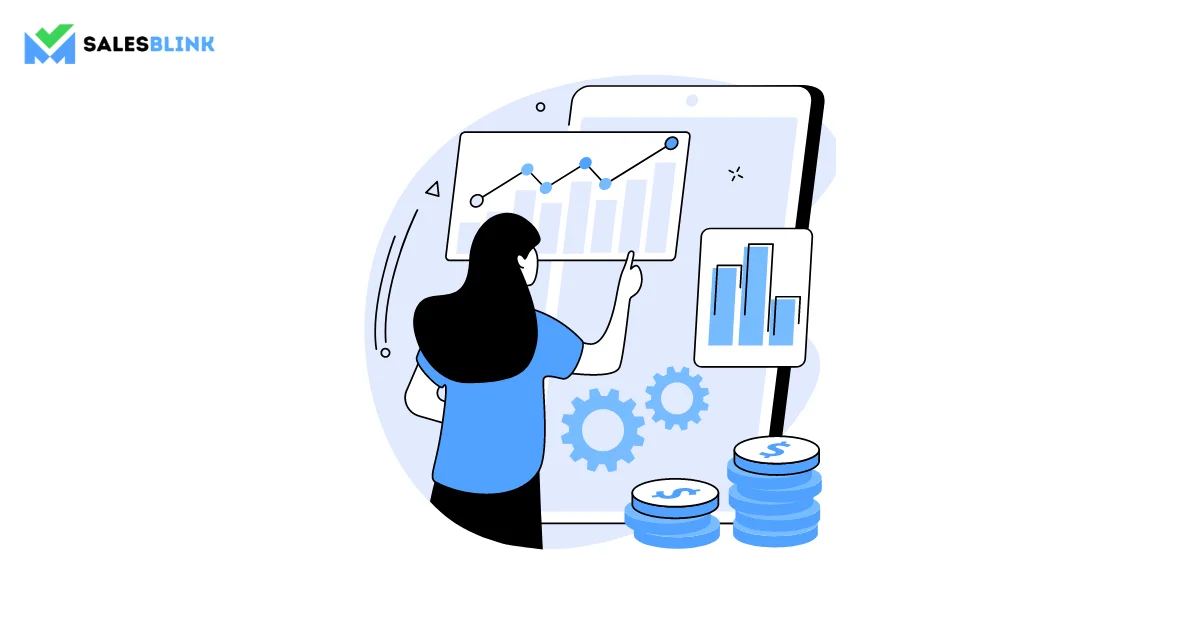 A landing page refers to a page created to get potential clients and guide them through sales. It's part of the sales and marketing funnel that helps convert visitors into buyers. A landing page communicates with your leads about what your company offers and how the products are useful to them.
First, you need a clear and compelling headline that grabs attention. Then, provide information about your product or service and highlight its benefits. Adding testimonials or reviews can help in building trust. Finally, include a call-to-action that tells people what to do next, like signing up or purchasing. Creating a landing page is a vital step of the sales funnel process. It's a helpful sales funnel guide to turning visitors into happy customers.
4. Offer something of value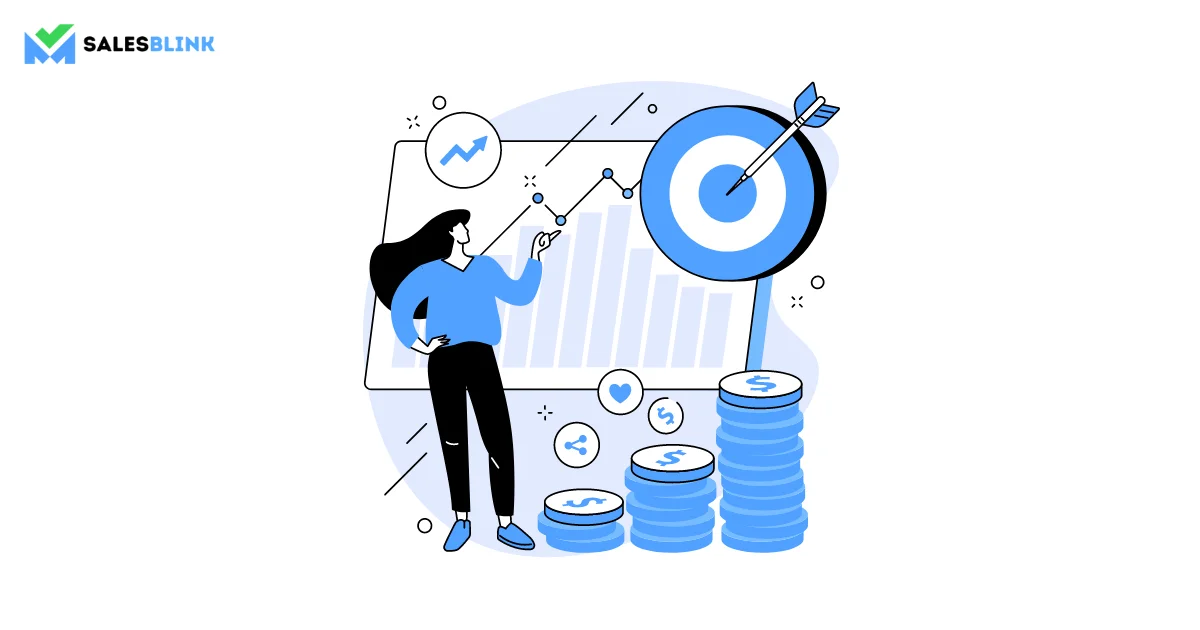 A lead magnet is a valuable offering to potential consumers. It could be an e-book, a template, a checklist, or a helpful video. The aim is to deliver useful information or a solution to their problem. People will likely give you their email or phone number when you offer something valuable. It helps you to compile a list of leads.
You can continue engaging with them through email marketing or other methods. In addition, a sales funnel template or sales funnel software can help you organize and automate the process. By offering something of value, you attract people to your sales funnel and start building relationships with them, increasing the chances of your future sales.
5. Nurture the prospect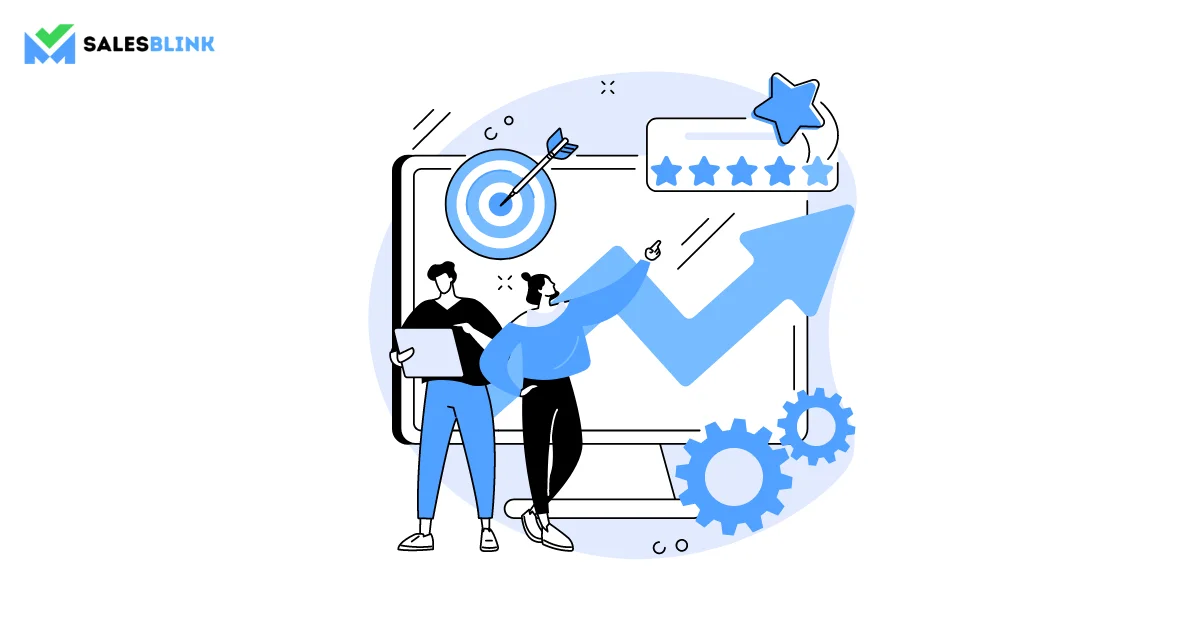 Nurturing the prospect is a crucial step in building an effective sales funnel. Once potential customers enter the funnel, engaging and developing a relationship with them is essential. You can nurture the prospect in your sales funnel through personalized communication, providing relevant content, and implementing targeted marketing efforts.
By understanding their demands and pain points, you can offer valuable information and solutions that directly address their specific concerns. Regular follow-ups, email campaigns, and educational content will help you build trust with the prospect. The objective is to keep them engaged and gradually guide them towards closing the deal. Nurturing the prospect increases the chances of conversion and establishes a strong foundation for a long-term customer relationship.
6. Close the deal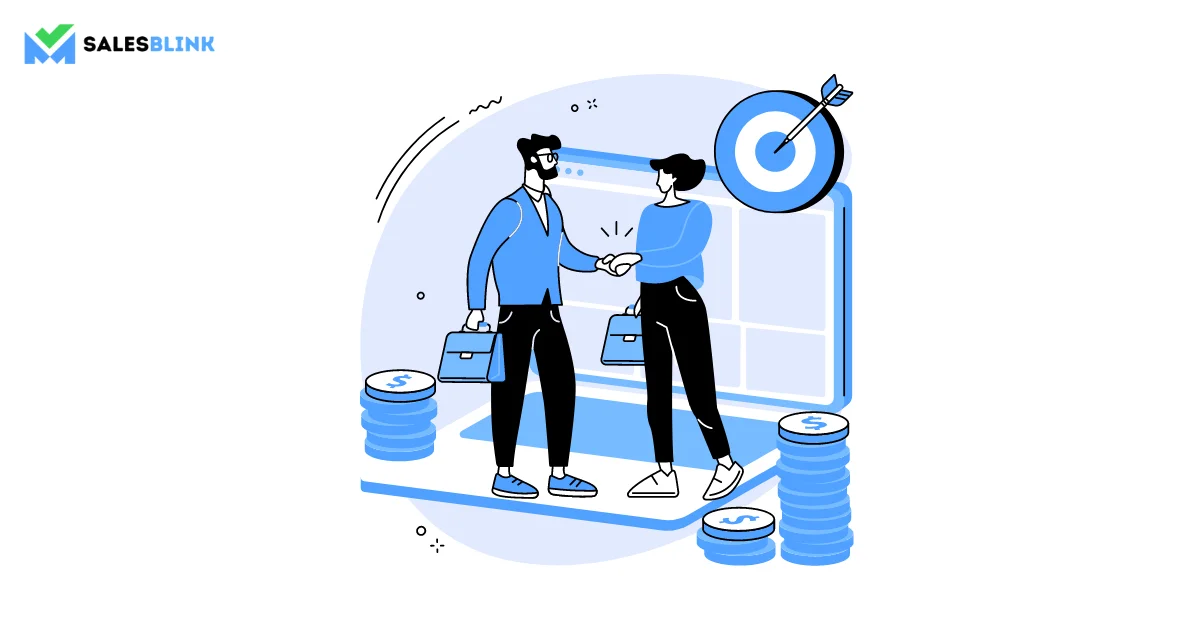 Closing the deal is the grand finale of the whole funnel process. It's time to seal the deal once you catch potential customers' attention and convince them of your product or service. It helps influence them to purchase the product or take the desired action.
Closing the deal involves using persuasive techniques and providing extra information or incentives. It helps to make customers feel confident and excited about their decision. It could be offering a discount, highlighting the benefits, or addressing any concerns they may have. Further, it is about making customers feel good about their choice and ensuring a successful transaction.
7. Let the process continue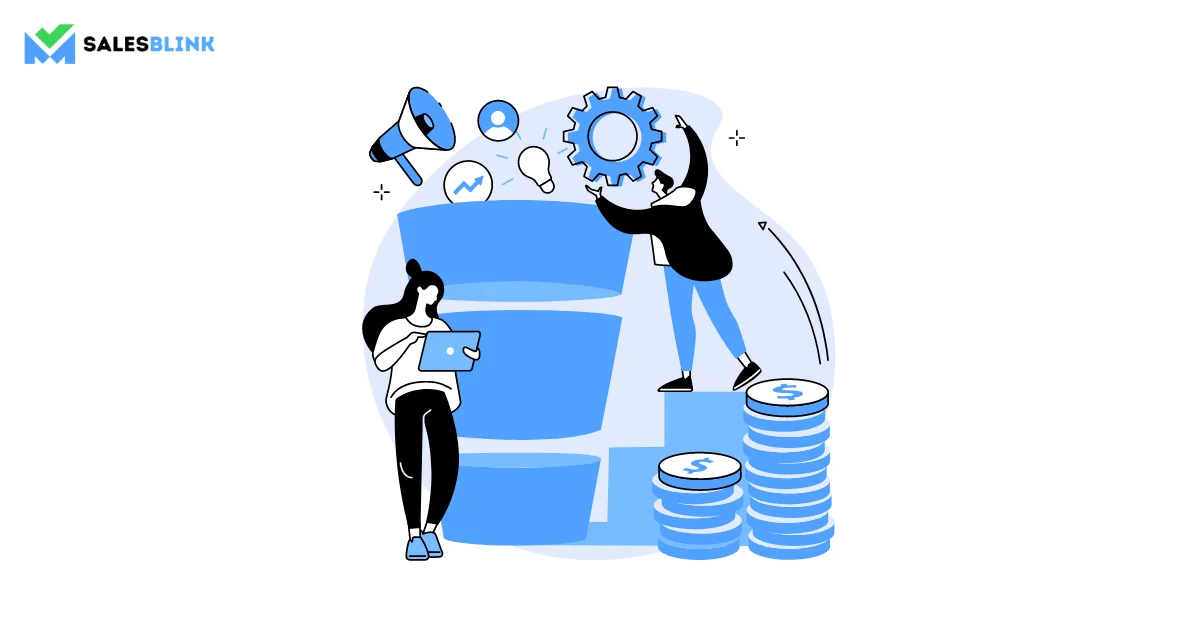 Creating a sales funnel is a strategic process to guide potential customers toward purchasing.
If a customer doesn't purchase your product, then analyze its reasons. Besides, make the required adjustments to enhance conversion rates. For customers who make a purchase, shift your focus towards delivering exceptional customer service. Basically, you have to refine each stage to maximize sales and customer satisfaction.
The sales process then starts again from the beginning for a new set of potential customers.
8. Optimize your sales funnel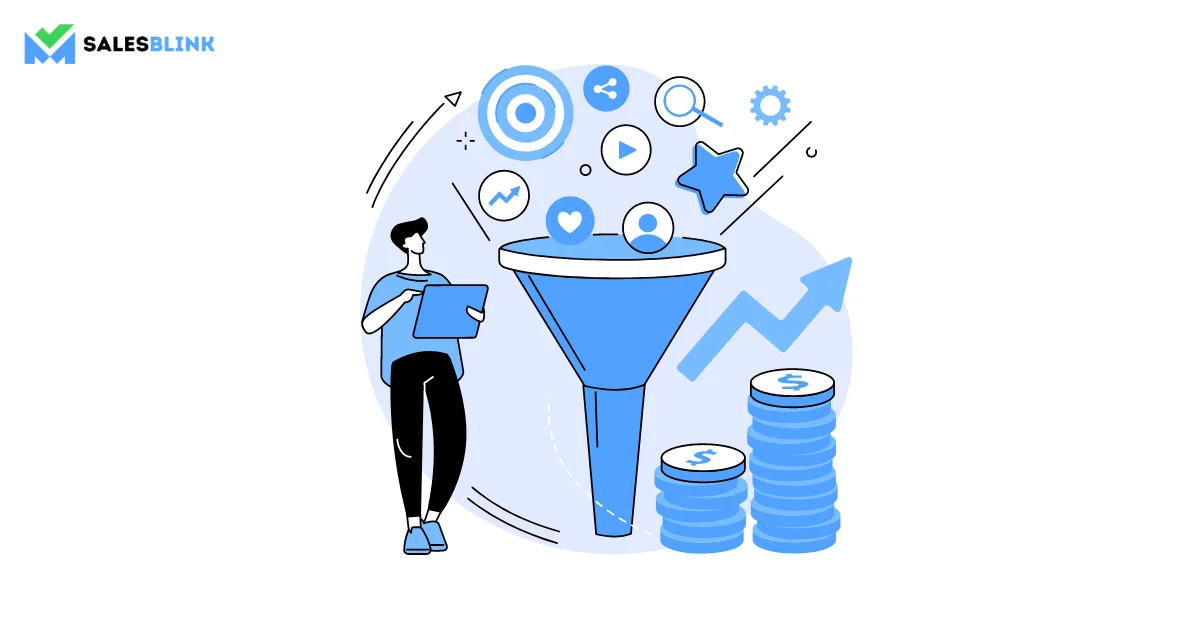 Optimizing your sales funnel is essential to focus on each stage and continuously refine your approach.
Here are some tips to enhance your sales funnel:
Ensure the landing page is easy to navigate and looks appealing.
Create compelling content that grabs people's attention.
Offer valuable incentives like discounts or freebies to encourage people to buy.
Reach out to prospects and remind them about your product.
Send cold emails to prospects who match your ideal customer profile & follow up with them.
Finally, analyze your funnel regularly to evaluate what's working and what isn't and make necessary changes.
By implementing these steps, you may improve your sales funnel and raise your chances of maximizing your sales.
Measuring the Success of a Sales Funnel
Measuring the success of a sales funnel means checking how well a business is selling its products or services. Here are some simple ways to measure this success.
First, you can look at the conversion rates. It involves calculating how many people move from one sales funnel stage to the next. For instance, if 100 visitors visit a website and 10 purchase something, the conversion rate is 10%.
Second, you can check the revenue generated from sales, indicating the funnel's success in raising revenue.
Third, you can determine customer satisfaction by paying attention to customer feedback which can evaluate the sales funnel's effectiveness.
Fourth, calculating the return on investment (ROI) allows you to determine the financial performance of your sales funnel. A positive ROI signifies that the sales funnel successfully generates revenue compared to the expenses invested in marketing and sales.
Lastly, you can assess the duration of your customers to progress through the sales funnel. A shorter time usually indicates an efficient process.
B2B Sales Funnel Examples
After going through all the concepts of the sales funnel, let's delve into real-life sales funnel examples:
1. Netflix
Netflix is a popular online streaming platform allowing consumers to watch various TV shows and movies. They attract customers through advertising and social media such as Youtube and Instagram. Interested prospects visit Netflix's website and may request a free trial. During the trial, Netflix showcases the benefits of its streaming service. If satisfied, the prospect becomes a paying customer. Netflix provides support, recommendations, and various options to meet entertainment needs.
2. Twilio
Twilio helps businesses with communication tools like messaging, calls, and video services. Their B2B sales funnel starts with campaigning ads and events. At the interest stage, Twilio provides detailed information about how their product meets prospects' needs. They offer a free trial to showcase the functionality and benefits of their communication tools. If a business finds value in the trial, they become a customer. Later, Twilio offers ongoing support and expands its range of communication options to meet the customer's needs.
3. Salesforce
Salesforce is a leading Customer Relation Management software. Anyone interested in the software can go to Salesforce's website and try the free version of the software. The aim is to build a relationship with the prospect and demonstrate the product or service's value. Salesforce shows how its software can manage customer interactions during the demo. If the prospects find it useful, they start paying for it.
4. HubSpot
HubSpot is a software that helps with inbound marketing and sales. They attract businesses by creating helpful content and webinars that are easy to find on search engines. Companies can explore HubSpot's website to access free resources or try a free version of their software. HubSpot equips businesses with tools to manage marketing campaigns effectively during the trial. If the prospects get favorable outcomes, they can become paying customers. HubSpot supports them with advice, help, and additional features to succeed in marketing.
5. Slack
Slack is a popular workspace platform for business teams to communicate and work together. They inform businesses of their platform through content marketing and social media posts. Companies can try the free version for their teams. During the trial, Slack shows how their platform makes teamwork and communication easier. If the business finds it helpful, they purchase a plan. Afterward, Slack offers more features and support to improve their experience.
Start Creating Your Sales Funnel Today!
Understanding and implementing a sales funnel is crucial for any business looking to maximize its profit and customer base. By implementing the steps in this guide, you'll be well-equipped to create a highly effective sales funnel that drives conversions and builds customer loyalty.
Additionally, utilizing sales funnel email templates can streamline your communication strategy, enabling you to deliver targeted and compelling messages to your prospects and leads.
Remember, a well-structured sales funnel acts as a guiding force, leading your prospects through each stage of the buying journey. So, take the time to analyze your target audience, craft compelling content, optimize your website, and nurture relationships with personalized follow-ups. Build a powerful sales funnel, and watch your organization reach new heights of success!
Do let us know if our guide helped you to optimize your sales funnel!
FAQs
1. When is the sales funnel used? 
Companies utilize a sales funnel to convert potential customers into paying customers. It helps guide people through becoming aware of your product or service, considering it, and finally purchasing. 
2. What is the purpose of a sales funnel?
The sales funnel guides potential customers from learning about a product to purchasing. It provides the correct information and helps businesses attract, engage, and convert customers.
3. What are the best sales funnel tools?
Some popular sales funnel tools include ClickFunnels, Leadpages, and Unbounce. These tools help streamline the customer journey, optimize conversions, and track sales performance.