Do you watch more video content than reading blogs? Well, you are not alone; a majority of us do so. That's why it is not surprising to know that 86% of businesses use video as a marketing tool. If you haven't joined the bandwagon yet, it is time to gear up!
Let's learn how to use video prospecting content to increase sales, just like our client Bob did. He is currently using video sales letters (VSLs) for marketing and has seen an unprecedented 40% spike in conversions. It is worth noting that due to the rise of e-commerce, VSLs are becoming more popular than ever. You can't afford to miss the golden chance, right? So, to help you out, we'll cover everything you need to know about VSLs in this guide, including what they are and how to create them for your business.
So without much ado, let's start!
What Is A Video Sales Letter?
You would have already guessed that a video sales letter is nothing but your sales letter in video format. A VSL is a different version of a written sales letter. And is the favorite of marketers and salespeople as they help drive more sales.
VSLs usually explore problems and present a product or service as the best solution. Using videos is a straightforward sales approach and yields undeniably excellent results.
How Video Sales Letters Convert More Leads?
As you know, people like to watch videos instead of reading written content. Moreover, it is easier to get the viewers' attention when you show your product or service in action. They understand the advantages of using your solution much better. In addition, including video testimonials can make you look more credible.
It is worth noting that video significantly helps create an emotional connection faster with the people's facial expressions in the video, their voice tone, and audio playing in the background.
Another factor worth mentioning is that you don't have to set aside a huge budget to create VSLs. In fact, you can record videos on your smartphone and edit them using affordable video editing tools. With a video sales letter, you have the chance to get viewers to pay attention to your product or service at a low cost.
What Should Your Video Sales Letters Include?
A converting VSL should have the following elements in it,
A solid message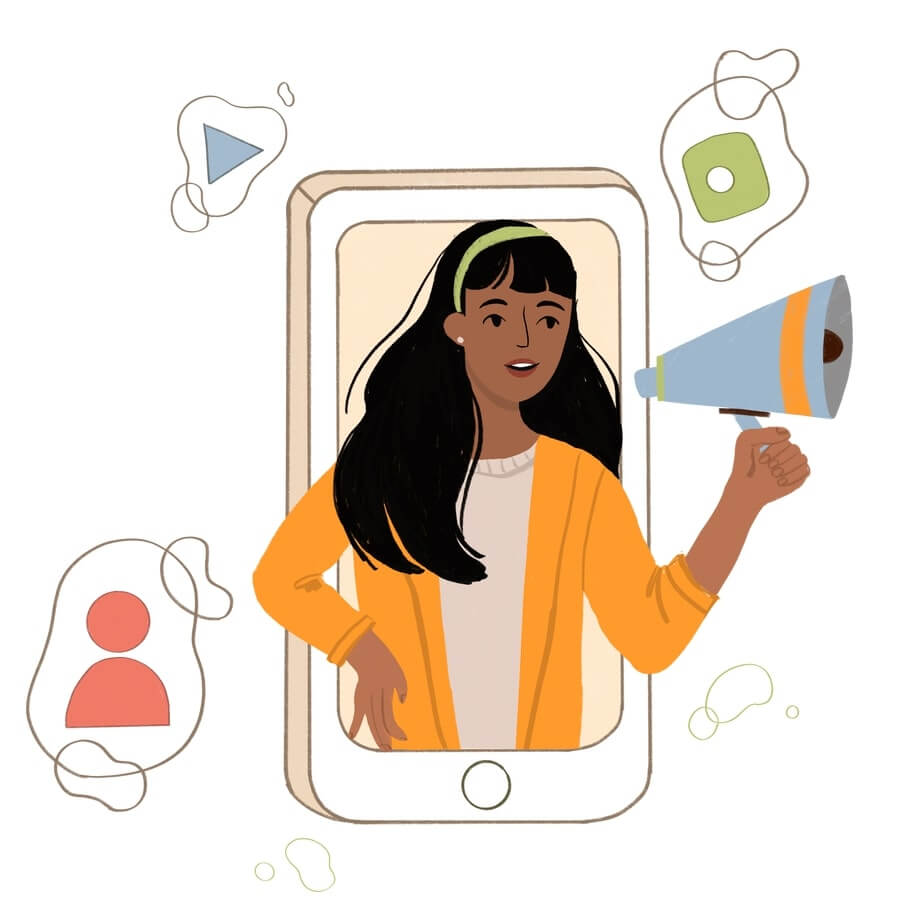 Your VSL has to deliver a compelling message to the viewers, and for that, you have to create a script that basically connects well with them. It is an essential part of your explainer video that requires your focus. It forms the base of the video.
Here's what your script has to do:
– Get viewers' attention with the content they can relate to.
– Mention the pain points, highlight the problem and offer your product or service as a solution while mentioning its advantages.
– Try creating a sense of urgency or use FOMO to drive viewers to take action.
– Have a CTA to tell viewers what to do next.
Visual appeal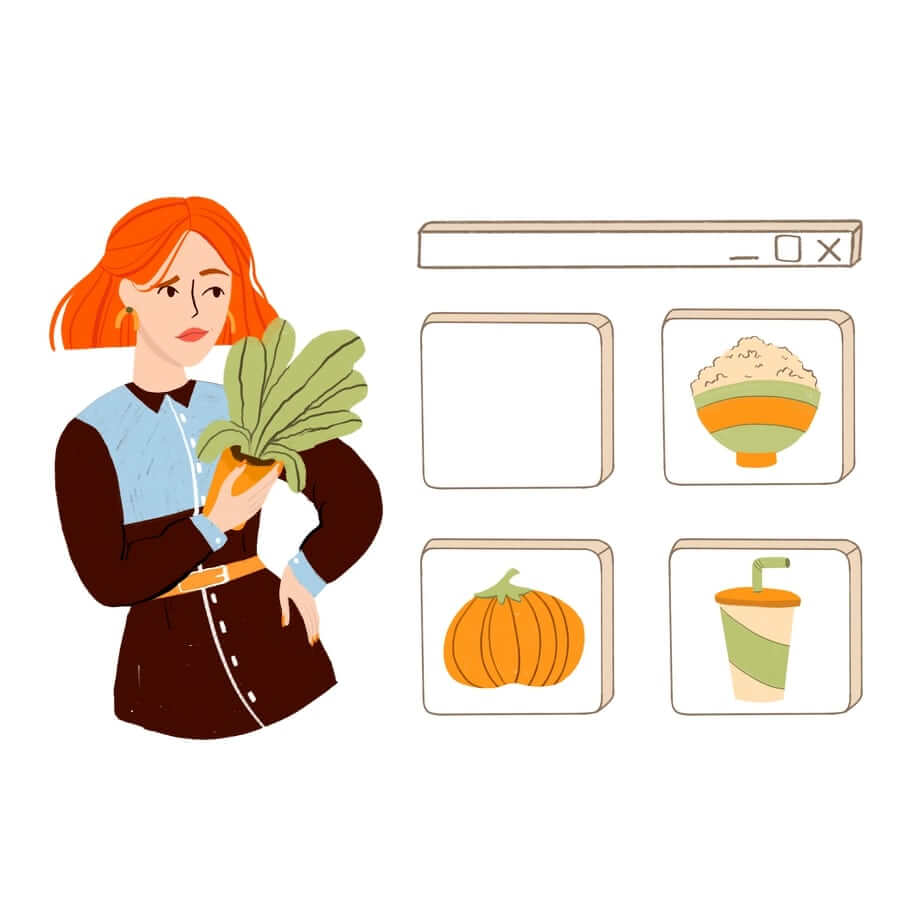 Try to make the experience outstanding for the viewers with the help of graphics. Start using your video content to send your message across to the viewers and help them emotionally connect with your VSL.
Video Sales Letter Checklist
While anyone can make a video sales letter, it can fetch you results only when it drives sales. Wondering how you can gauge that? Well, taking the cue from what we saw earlier, here's what a good VSL checklist looks like:
Add a solid hook at the beginning that attracts the viewer's attention
Present the target audience's pain points
Showcase how your product or service addresses pain points and what makes it outshine the crowd
Make it easy to understand
Include a clear CTA at the end
Make it engaging enough for the viewers with a professional tone
Equipment Needed To Create A VSL
At this point, it is worth mentioning the equipment you need to create a VSL. Here's a list of some must-haves:
1. Camera
In most of the VSLs, you might want to demonstrate the working of your product or explain the benefits in person. To capture that, you need a camera, but it is not mandatory to go in for high-end equipment. You can shoot your video using a good-quality webcam or an iPhone. Testing your webcam or camera is a good idea before you start recording your video.
2. Microphone
Your audio quality is as important as that of the video. There's no point in creating a video with poor sound quality. Even if your camera picks sound while recording, you must buy a good quality mic to record your videos.
3. Automated Tools
In this age of automation, it is only practical to use tools that speed up your tasks significantly. You can use video creation and editing tools to create a professional-looking VSL. We'll walk you through the top tools later in this post.
Step-By-Step Process For Creating An Effective VSL
After understanding what a VSL is, let's move on to the step-by-step process of creating winning VSLs,
Step 1: Chalk out a plan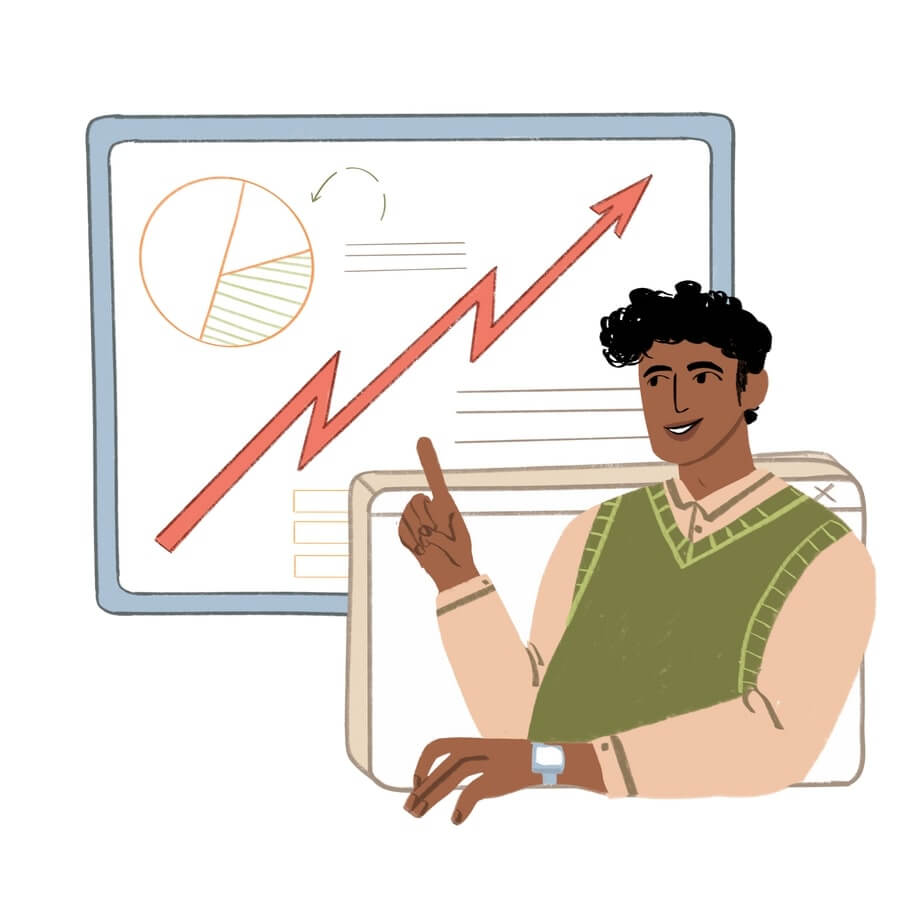 You must first think of your target audience and understand their pain points when you begin. Look at how your solution can alleviate the audience's problem. Decide your call for action and the social proof you will use to build credibility before hand.
Step 2: Craft your script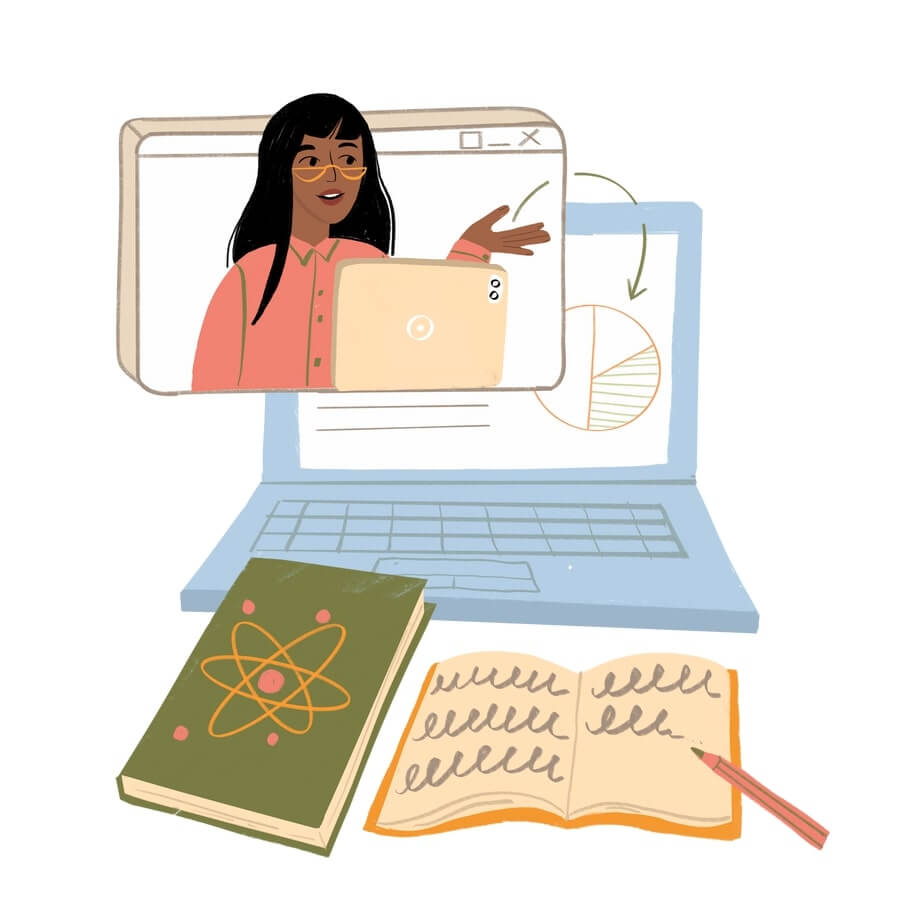 Time to craft your script. Are you wondering why video sales letter scripts matter? Well, they undoubtedly decide how effective your video sales letter would be! You can start by preparing the outline of your script, followed by writing the script with the main elements in mind. The first one would particularly be a hook to get the viewer's attention. Try focusing on the pain points or using the story-telling tactic to get the viewer into your video. Overall, without a hook, the chances of the viewer sticking around are scarce, and you don't want that, right?
After the hook, you have to get to the core of the video where you present your product or service and chiefly tell viewers what makes it outstanding. Try to explain the advantages of your offering by talking about the features in detail.
Next up, you have to present social proof in the form of customer reviews, case studies, and testimonials of satisfied clients to draw viewers to you. Last but not least, close your video script with a suitable CTA.
Step 3: Use a video editing tool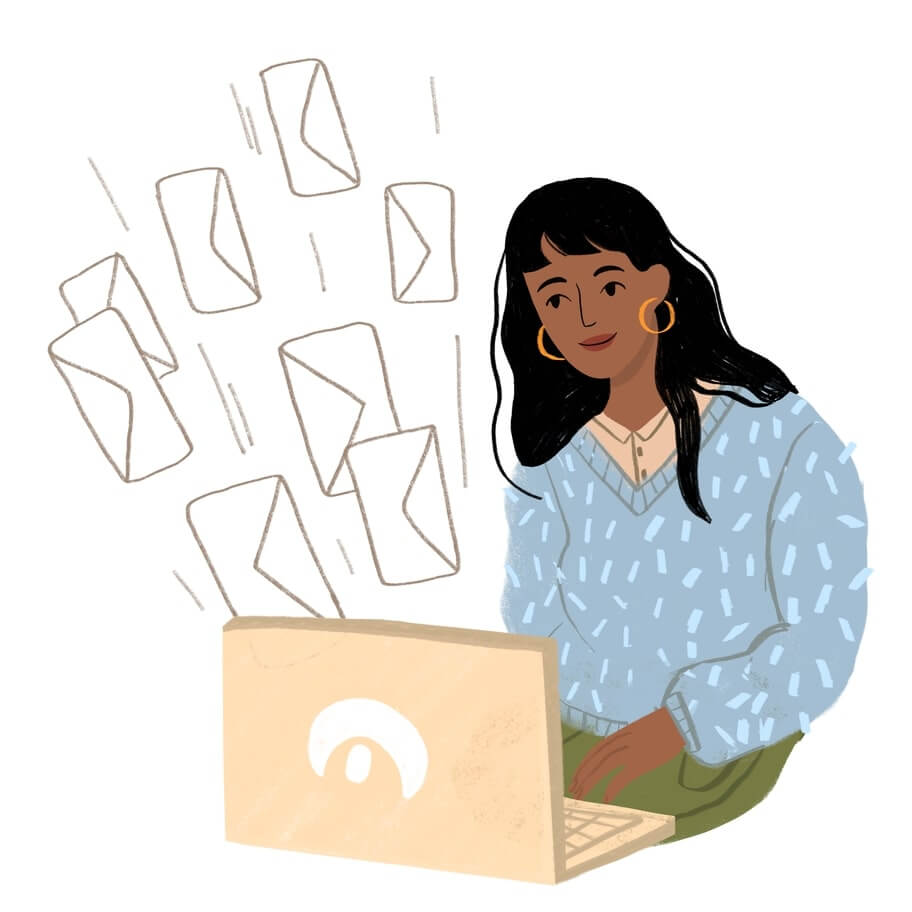 It is time to put your video together, and there are several video editing tools to help you with that. Go for one that offers ease of use and has stock videos and graphics. With a good tool, you can create professional-looking, highly-converting videos without being an expert, which is undoubtedly great for beginners. To make your movie stand out, you'll need software that lets you effortlessly add effects and seamless transitions. Another useful, must-have tool for video creators is an audio to text converter which can help you add subtitles to your video in just a few minutes. Your potential customers won't have to travel back and forth between the video and the written description of your product or service if you do this.
Step 4: Promote your VSL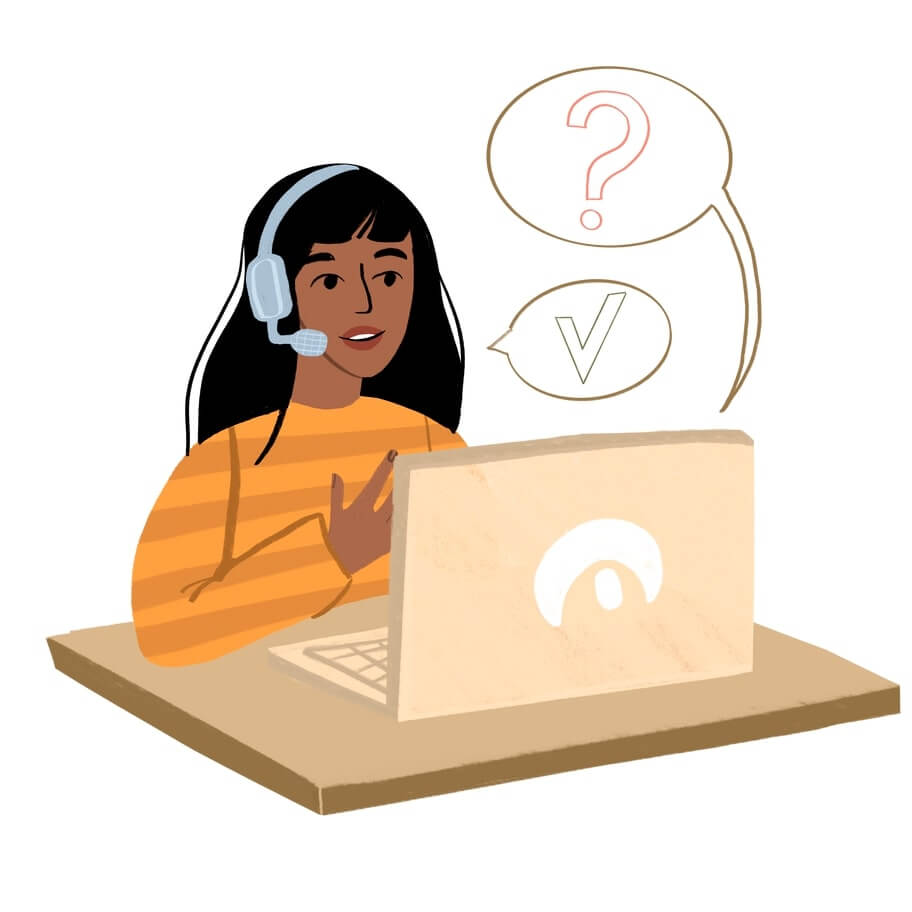 After you have finished working on your VSL, obviously your job is to promote it. The best ways to do so are by creating a landing page for your VSLs, running email campaigns, and placing paid ad campaigns.
The Video Sales Letter Formula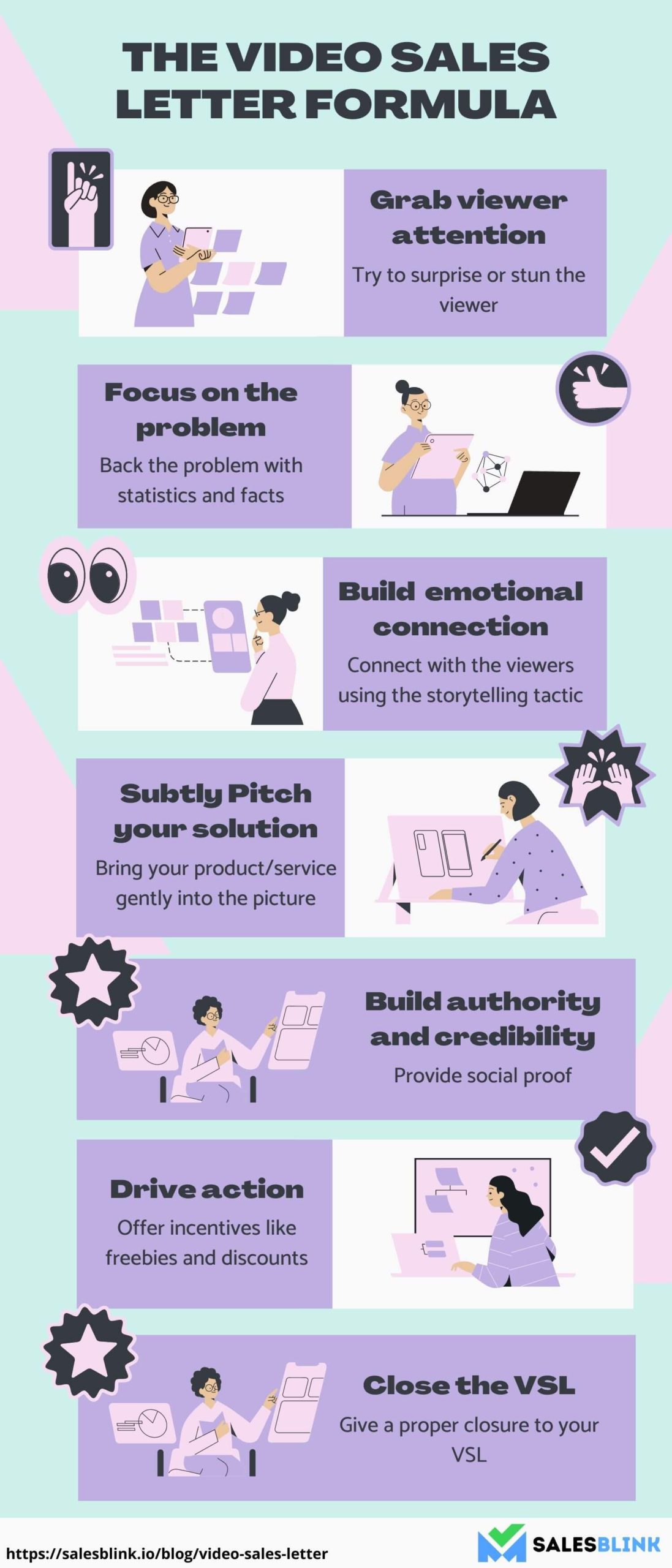 When you choose to create your VSL, you can stick to the following formula:-
1. Grab viewer attention
As you have seen, your video sales letter needs to surprise or stun the viewer. At the same time, it has to allude to what is coming up next.
2. Focus on the problem
You have to focus on the problems customers face and back them up with statistics and facts. This will basically help them understand the intensity of the issue.
3. Build an emotional connection with the audience
Use the storytelling tactic to connect with the viewers at an emotional level. People undoubtedly love listening to stories as it can help them relate better to your point of view.
4. Pitch in your solution subtly
Instead of a full-blown sales pitch, use a gentler way of bringing your product or service to the picture. Make sure that you are not too pushy.
5. Build authority and credibility
Provide social proof in the form of stats, happy customer reviews, and before-after images in your video so that the viewer starts trusting you immediately. However, at the same time, make sure that you are not blowing your own trumpet. Going over the top can tarnish your image immensely.
6. Drive action
After you reach this stage, you have to drive users to take action. You can speed up the process by offering them an incentive in the form of freebies and discounts or creating a sense of urgency with time-limited offers for instance.
7. Close the VSL
Don't end the video abruptly; always give a proper closure by re-emphasizing the features of your product or service and how they can particularly benefit users.
Copywriting Formulas To Use In Your VSL script
The best way to captivate the viewers is by using the correct copywriting formulas in your script. Here's a list of the widely used ones,
BAB – The Before and After Bridge
Here you describe the issue, followed by what a world without that issue will look like and how you can get there. It markedly helps viewers build images in their minds and accept your product or service as a solution.
PAS – The Problem, Agitate, Solution
In this copywriting formula, you bring the audience's pain point to the fore, show how difficult it can be, and follow it up with a solution to alleviate the problem. What's more, it works well even if you are a beginner in the world of copywriting.
SLAP – Stop, Look, Act, Purchase
In this formula, you aim to shock prospects by stopping the viewer, making them watch the VSL, and driving them to take action and basically purchase your solution. Hence, SLAP works the best for time-limited deals.
Top Tips And Best Practices To Create Inspirational Video Sales Letters
After knowing the formula to create VSLs, here are some essential tips that nobody will tell you about,
Know your audience
Before you start, it is essential to have the audience in mind. After all, you are creating the video for them, right? Try to learn what will drive home that your product or service can change their lives. Find out what they like to see most often. This will help you craft your VSL.
Keep your VSL short
Thanks to the ever-decreasing viewers' attention spans, long VSLs look too boring. Chiefly, try to keep them to the point and crisp.
Focus on the initial 30 seconds
You have only half a minute to get the viewer's interest in you, therefore, making it the most crucial part of the VSL.
Fix a budget
It is a must to set aside a budget and try your best to adhere to it. For instance, if you opt for animation in your VSL, it may cost you a lot. Therefore, you basically know where to draw the line when you have a budget in place.
Work on promoting your VSL
No matter how good your VSL is, you have to promote it to help it reach your target audience. Embed it on your website, send it via email, add to landing pages and share it on social media. It will surely help you.
Video Sales Letter Examples
Here are a few video sales letter examples to give you a better idea of how salespeople create VSLs that fetch results,
1. Vince Reed
In this VSL, Vince Reed, the lead generation expert, explains to his audience how he can generate leads via social media. As we mentioned above, he uses testimonials as social proof to build credibility.
2. Frank Kern
You wouldn't feel that this video sales letter from the marketing specialist Frank Kern is good from the filming angle. However, it has a natural raw touch, including Kern's interaction with the audience. The uniqueness chiefly lies in the way he hooks the audience by saying that copywriting isn't essential and, in the end, subtly pitches in with a CTA to reach out to his firm for ads.
What To Avoid In A Video Sales Letter?
So far, you have seen what makes a great video sales letter. Here are a few things that you must avoid doing especially if you want it to perform well,
1. Making it too long
The rule of keeping your sales emails short applies to videos as well. You already know that the attention span of viewers is very low, so you can't risk making long videos. Try your best to get to the point right away. In addition, the other benefit of creating shorter videos is that you can save resources thanks to lesser recording time and reduced need to edit.
Are you thinking about how long a VSL should be for best results?
To be precise, there is no hard-and-fast rule for the length of VSLs. But, to create ones that convert, you have to keep them long enough to grab the viewer's attention, explain the use of the solution, and drive them to take action.
2. Being too salesy
It is better to keep the tone of your video more toward the informative side. Don't try to pitch your product or service directly as you will only end up losing viewers. Instead, you can present social proof to prospects in the form of video testimonials and reviews.
3. Using poor quality video
In this age of HD video content, you can't afford to use substandard-looking videos. The first thing you must do is invest in professional equipment so that your videos look classy.
4. Making it look unprofessional
You have the freedom to have a friendly approach in your videos, but at the same time, you can't make it look too unprofessional with silly humor. Maintain a tone that represents your brand in such a way that people should know it is a video from you just by looking at it.
5. Forgetting to add the CTA
Without a CTA at the end of the video, your viewers will not know what to do. So, make sure you add one. You can ask them to do anything like visit your website or sign up for a free trial. Also, try telling them what they can expect once they take action.
Video Sales Letter Software
Here's a list of software that can help you effectively create a video sales letter,
PlayStory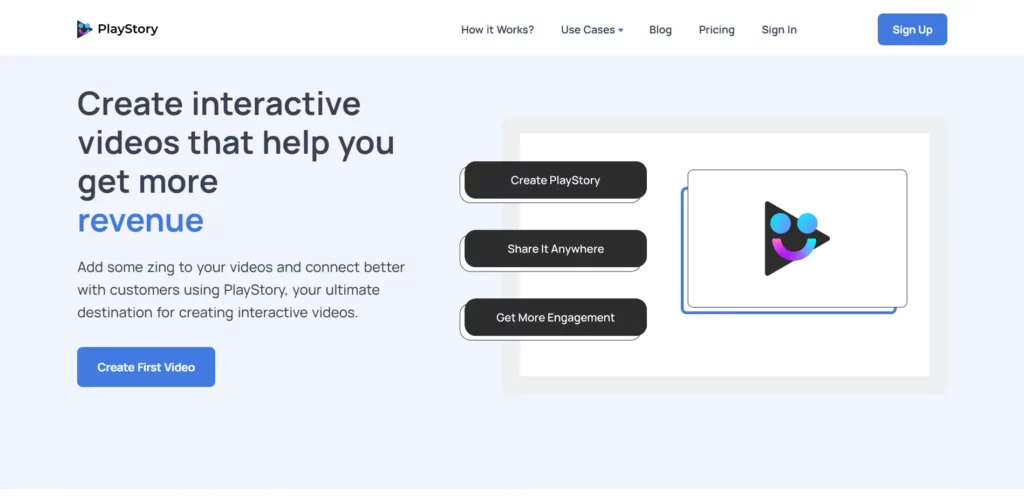 PlayStory is a tool that helps you create interactive video sales letters. It is possible to use viewer inputs to let them direct the flow of your video. As the tool helps increase engagement, it is a savior for video marketers.
HubSpot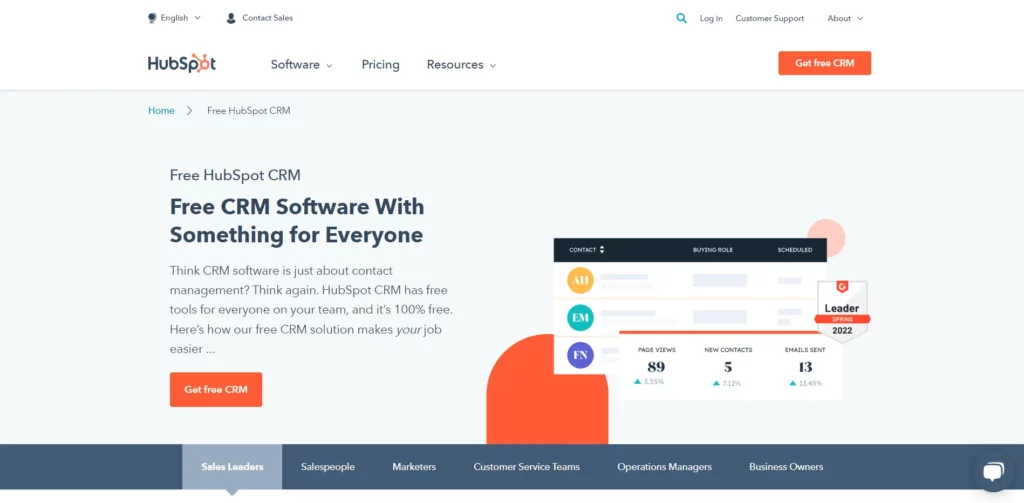 HubSpot has a video hosting tool using which you can create and share videos with potential customers in your CRM. Therefore, this way, you can track the performance of your sales videos.
Wyzowl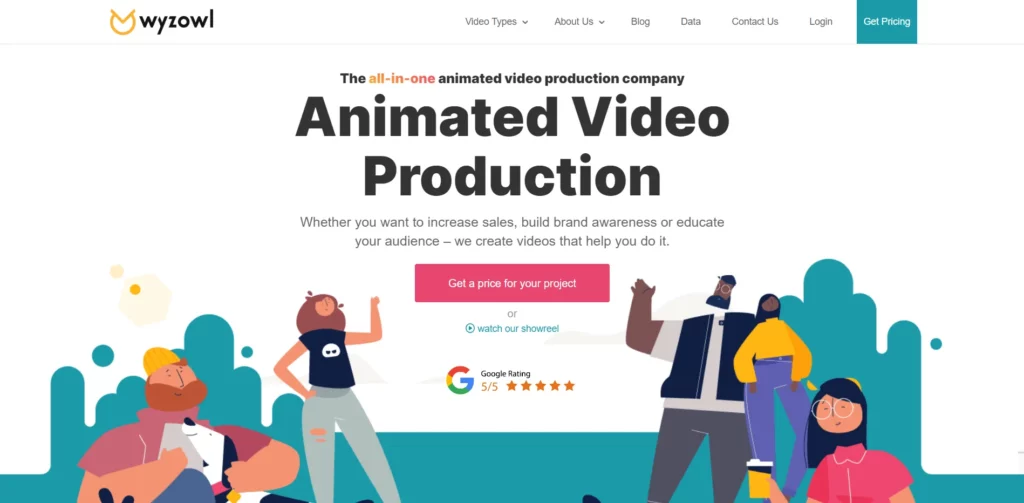 Using Wyzowl, you can create animated videos, demo videos, or live videos. Basically, the platform lets you create interactive videos that accept user inputs and let them watch the part of the video they want to.
Biteable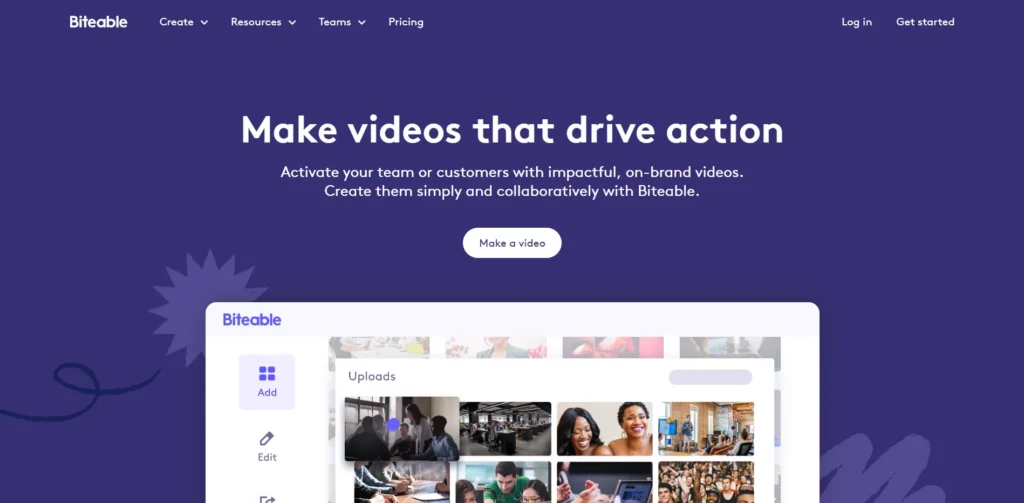 With this tool, you can instantly create VSLs using high-quality templates. It is relatively easy to add photos, give voiceovers, add screenshots, and use animation to provide your prospects with an amazing experience.
Promo.com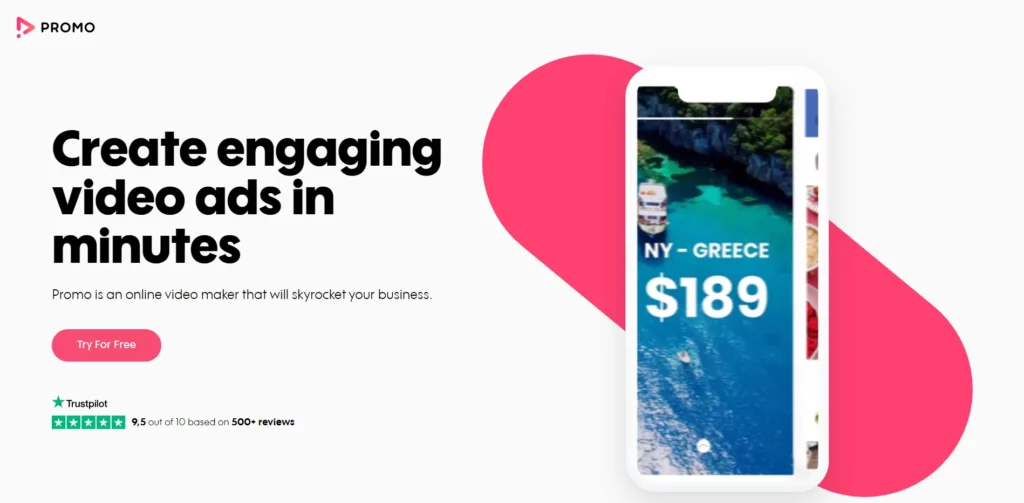 The tool offers you more than 2500 video templates and 23 Mn+ premium HD photos and videos to create video sales letters. The tool makes it easy to share videos on social media, blogs, and websites.
Hippo Video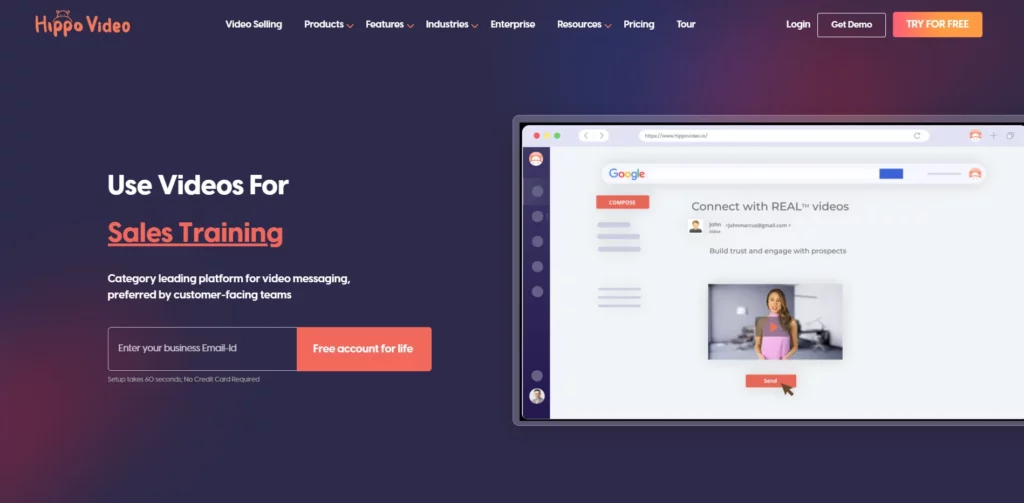 Using Hippo Video, it is easy to record and share your videos and track viewer engagement. Creating personalized videos is quite simple with this best interactive video platform. You can use the tool to pace up your sales process and increase conversions.
Start Creating Your Video Sales Letter Now!
You now know how much work goes into making a VSL for your product or service! We've tried our best to present all the facets of creating video sales letters. Leverage them to increase conversions and grow your business. So, what are you waiting for? Enter the battlefield and get ready to conquer.
FAQs
What are the benefits of creating a video sales letter (VSL)?
A VSL helps users see your product in action, making it easy to understand its benefits. Adding testimonials as social proof to your VSL builds credibility. Viewers also get emotionally connected easily to videos.
Is creating video sales letters expensive?
No, creating video sales letters is not costly at all. You can record them on basic equipment and edit them using free video-editing tools. You can create professional-looking videos on a shoestring budget.
How to promote your VSL?
Promotion of your video sales letter is important. The best ways to do so include:
Embedding your VSLs on your website
Sending them to prospects through email
Sharing them on social media
Adding to landing pages