11 Best Sales Engagement Platforms For Sales Outreach
Do you know that personalizing email campaigns increases sales revenue by 20 percent? This makes it essential to focus on sending personalized emails to prospects.
However, the issue is that you can't sit down and personalize emails for each and every prospect individually. You will end up reaching out to only a handful of prospects at a time which isn't feasible at all.
That's why we need sales engagement platforms. They are tools that help you send personalized emails and messages at scale and automatically schedule your follow up emails. Additionally, the tools take care of all the repetitive tasks of sales reps which helps increase their productivity significantly.
In this post, we'll first understand what sales engagement is, why you need it, the best practices involved, and then move to the top sales engagement tools and what features to look for in them.
So, let's get started!
What Is Sales Engagement?
By definition, sales engagement refers to all the interactions and exchanges between a sales rep/team and a buyer.
The above-mentioned interactions are usually by emails, phone calls, personal and virtual meetings, and live chat. They are there in all the stages of the buyer's journey and aim at building strong and sustainable relationships between the seller and buyer.
Sales engagement tips and techniques have shifted from physical mail and door-to-door selling and moved on to other latest channels that the modern world has to offer. It is an ongoing process and is bound to change in the future as there is an emergence of new tactics and further advancement in modes of communication.
However, as already mentioned, sales engagement focuses on relationship building and personalization.
Also, with the help of sales engagement software, you can track several metrics such as the rates of email responses, the sales channels that are doing well, and how long a prospect stays engaged at a webinar.
Sales engagement involves putting in the effort to genuinely build relationships with clients and also improve your prospecting and converting with the help of real-time analytics. It will help you understand when the prospect needs support during the buyer journey.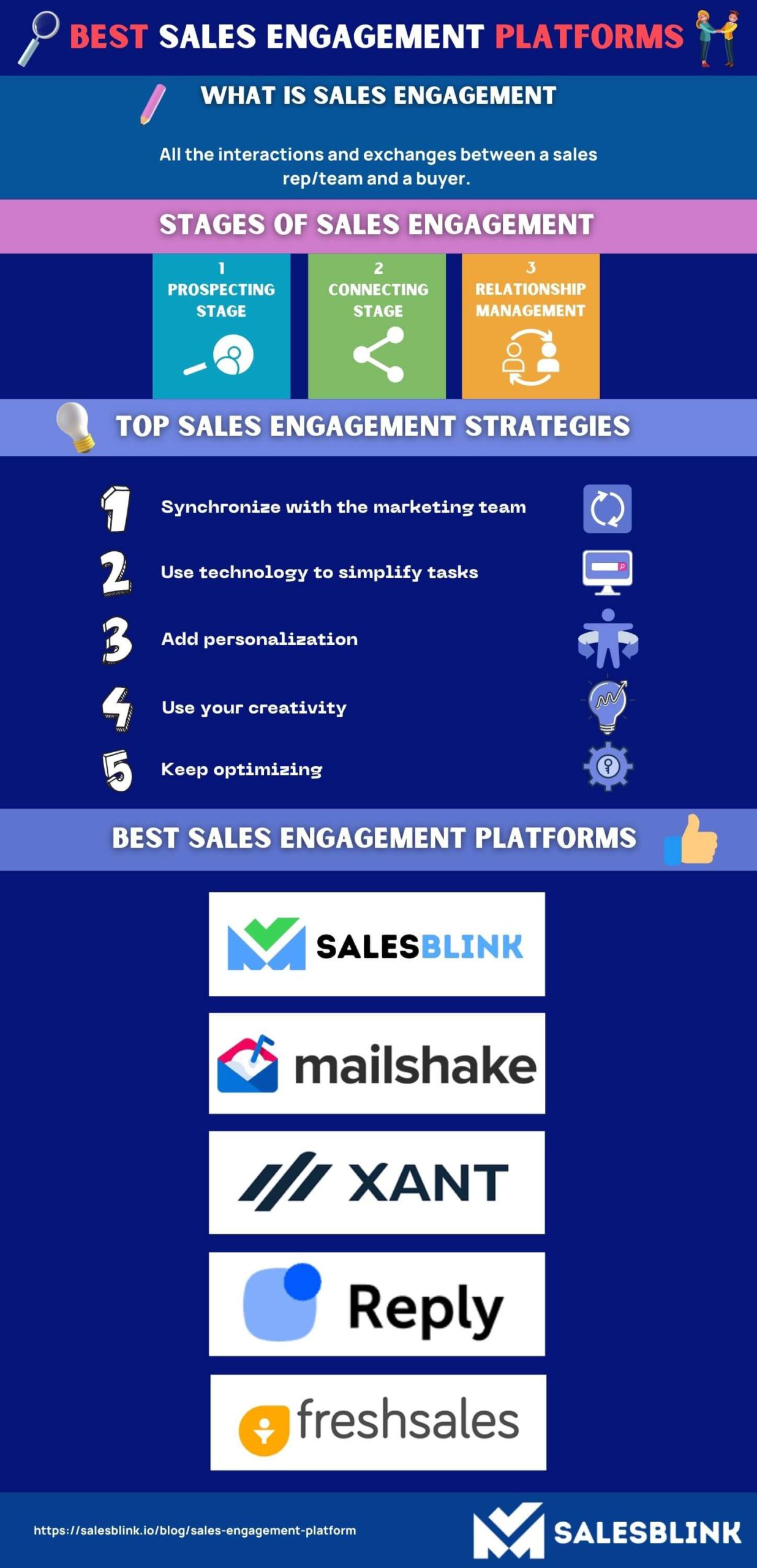 Why Is Sales Engagement Important?
Using the sales engagement platform has the following benefits,
1. Enables engaging prospects with personalized outreach campaigns at scale
Sales engagement tools let you launch outreach campaigns at scale. Using the tool, you can automate follow-up sequences that deliver outstanding results. Moreover, several personalization features help personalize each message you send to the prospect. Moreover, you don't have to personalize each message you send to prospects manually. Using the tool, you can personalize messages at scale to give you excellent results with minimal effort.
2. Integrates all tools into one platform
The sales automation tools combine all the tools the organization uses and brings them to one place. It integrates with the organization's CRM system, enabling sales reps to function without moving back and forth between different platforms. The sales reps have all that they require in one place, thereby improving their efficiency. You can also save time that can use to close more deals.
3. Keeps CRM data updated
Updating the CRM data is a prerequisite for all sales teams. A sales engagement software automatically updates the CRM without the need for manual entry.
The platform integrates into the CRM and syncs the data that include metrics like email opens, clicks, number of prospects unsubscribing, number of bounces, and a lot more in real-time. It also helps the CRM stay up-to-date and can benefit the functioning of the business tasks.
4. Increases sales by enabling analysis of metrics
You can leverage the power of analysis of data and metrics to boost sales. When you analyze them, it is possible to determine which of the lead are valuable and which of them you should not waste your precious time on. Also, a sales engagement platform makes it possible to improve your outreach strategy for prospects.
5. Provides reports to measure the performance of sales teams
The platform provides reports of what the sales reps do daily. It includes the number of emails they sent, the number of prospects they called, the number of deals negotiated by them, the number of deals they closed, and so on. Upon getting such reports, sales managers can gauge reps' performance and find out whether they need to improve and what they have to concentrate more on.
6. Strengthens the CRM
Coupled with an engagement platform, your CRM tends to become more powerful. CRM is a hub of all customer interactions, and the sales engagement software adds elements of communication into it to make the CRM more efficient.
Best Practices To Build A Sales Engagement Strategy
There are certain things to keep in mind when you are building your sales engagement strategy. Following are a few tips that will effectively prep your sales and help your business reach new heights,
1. Synchronize with the marketing team
The content created by the marketing team is a part of the sales engagement strategy. Sales reps will use that content when they send messages via email or social media. That is why it is a prerequisite for the sales team to be on the same page as the marketing team. It helps know what content the marketing team is creating. To do this, you have to conduct meetings with the marketing team periodically so that you know about their content strategy. It is possible to give your feedback and train your sales team to leverage the power of the content.
2. Use technology to simplify tasks
Technology makes tasks more manageable and when it comes to your sales strategy, using the right tools helps achieve your goals faster. Therefore, you must consider investing in sales engagement and sales enablement platforms.
3. Add personalization
As you can automate most tasks with sales engagement tools, there are chances of emails looking generic emails. Recipients are highly likely to ignore such messages because nobody wants to read an automated message with no human touch. Personalized emails can increase the chances of building long-lasting relationships with your customers. That is, sales reps have to leave room for personalization in their email templates. Most sales engagement and outreach platforms enable personalization at a scale that helps fetching positive results.
4. Keep optimizing
After launching the sales engagement strategy, you must continue to put in your efforts to optimize. You would need to take a look at the analytics provided by your sales engagement and enablement platforms. Using the metrics, you can find out the impact of your strategies and also find out what you can do to improve performance.
5. Use your creativity
You never know which strategy will resonate well with buyers, and that is why you can always opt for out-of-the-box approaches to win customers. It can be anything from sending gift cards to referring to the blog prospect shared on social media. It may work in building a rapport with prospects and further strengthen the bond.
What Is A Sales Engagement Platform And How Does It Help?
Sales engagement platforms are currently trending in sales technology.
People often confuse sales engagement software for CRM-like software or with sales enablement platforms which are tools used for hiring, training, supplying, and evaluating members of the sales team and sales processes. There may be some connection with the other terms, but sales engagement platforms have their own identity.
Sales enablement, as already mentioned, focuses on the salespeople and their requirement for specific resources to carry out their tasks efficiently. The aim is to strengthen sales teams with the right kind of coaching, content, and tools the sales reps need to engage with prospects. In short, it enables salespeople to sell better.
On the other hand, sales engagement focuses on the customer instead of the sales team.
Sales engagement software help the sales team manage the interactions with prospects by tracking and analyzing the interactions.
The main critical tasks sales engagement platforms perform are: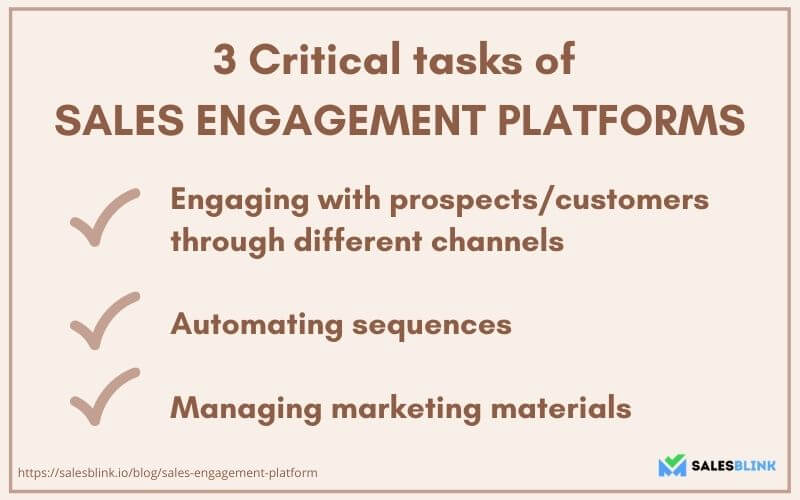 With the help of a sales engagement platform, sales teams can carry out the best level of interactions with prospects and clients at scale. It automates the tedious and repetitive tasks of the sales funnel like building outreach campaigns, scheduling follow-ups, and tracking engagement so that you can concentrate on building relationships, offering solutions, negotiating with customers, and closing deals.
Sales engagement software simplify and also automate how salespeople engage with customers and prospects.
Consider this – most organizations use marketing automation tools and CRMs. While the former brings leads, the latter notes down relationships with customers. Between both platforms, a piece of the puzzle wherein leads turn into customers is missing. A sales engagement platform provides that missing piece. It essentially fills the gap between marketing software and CRM.
The following is the impact of sales engagement platforms on the sales cycle,
Prospecting stage:
The sales manager can import prospects from a file (or sync them from the CRM ) to the sales engagement platform. It would then be possible to automatically route each lead to a specific sales rep who can reach out to them.
Connecting stage:
Sales reps can create automated workflows referred to as cadences using the platform. The sales rep adds prospects to the cadences until they can make a connection or till the cadence ends. In case there is no connection, the rep can place the prospect for nurturing.
Relationship management:
The sales team can not only see how effective their outreach is but also find about the previous engagements made with prospects. They can also take a look at the open rates, past call history, and notes of meetings. All this can help in building a better strategy to engage with present contacts again. The platform also lets the sales team find out when contacts opened their emails, how long they took to read them, and with whom they shared them. It is helpful for effective follow-up.
Best Sales Engagement Tools
A few sales engagement platforms live up to salespeople's expectations and deliver excellent results. The following is a list of some of the best sales tools,
1. SalesBlink
SalesBlink is a sales outreach automation suite. It takes you through all the sales process stages, i.e., from prospecting to closing at lightning-fast speed.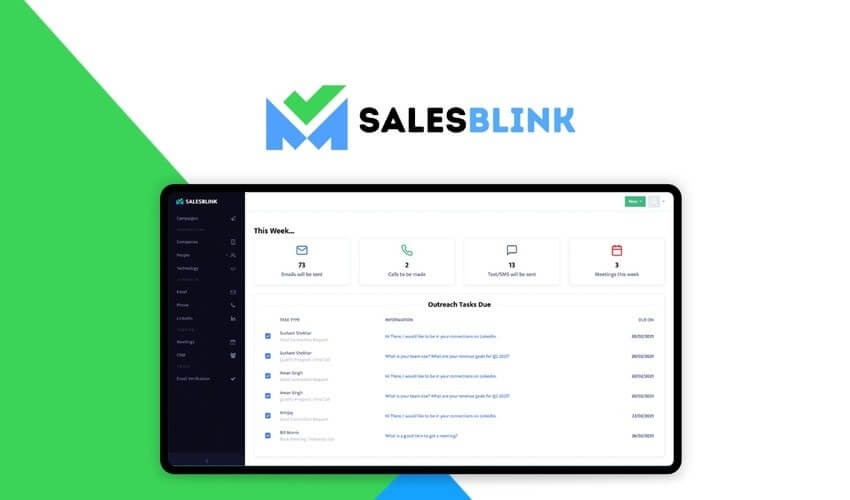 It helps you find leads, reach out to them by building outreach campaigns and schedule meetings, and manage them using the in-built CRM. 
There are different outreach channels such as the conventional phone, email, and LinkedIn. Above all, you can personalize the emails you send to prospects. SalesBlink supports both text and image personalization that helps in getting maximum results. There is an in-built meeting scheduler that makes the task of scheduling meetings look seamless.
2. Mailshake
Mailshake is a sales engagement tool that helps in building sales sequences easily over different channels such as phone, email, and social media. The platform has automation tools that help organize tasks. It helps place follow-up sequences on auto-pilot and create personalized email templates. There is an auto-dialer as well that reduces dialing time and makes phone outreach simpler.
3. Playbooks by Xant
Playbooks by Xant uses AI to propel the sales engagement software. Along with multi-channel outreach, Playbooks prioritizes promising leads with the help of AI so that reps can attend to them first. There is also the collection of lots of data related to leads that are quite helpful. There is also a leaderboard feature that helps in motivating the sales team.
4. Reply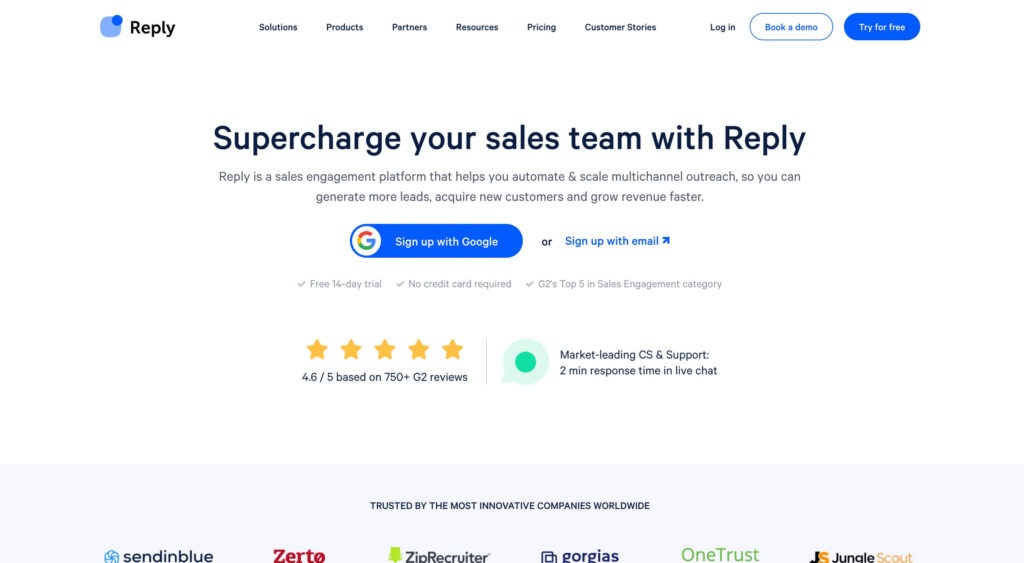 This sales engagement tool has discovery and automation as its base. It has all the features you would expect from a sales engagement tool. There are also unlimited email address searches via LinkedIn. This way, it is easy to not only engage leads but also to find them. Reply generates automated to-do lists and sets reminders to help sales reps send emails and make calls promptly. There is also a feature to enable sales reps to make voice calls from the tool.
5. Freshsales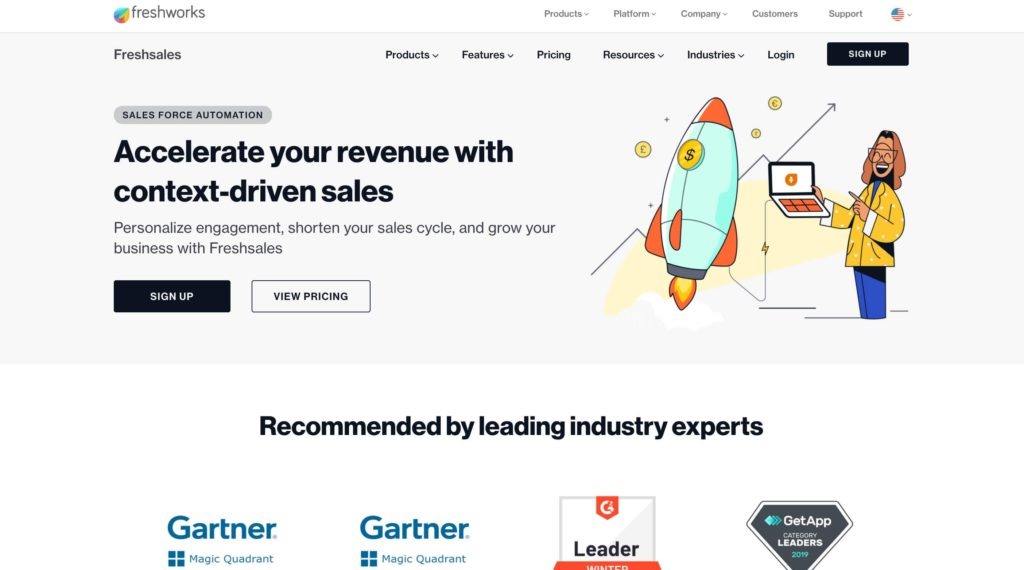 Freshsales is a thoughtful mix of sales engagement software and CRM. Having sales engagement features in its CRM brings all the leads' data and the communication sales reps had with them in one place. It makes lead nurturing easier for reps. The software enables managing email sequences, automating follow-ups, placing calls, recording them, sending voice emails, and building campaigns.
6. SalesLoft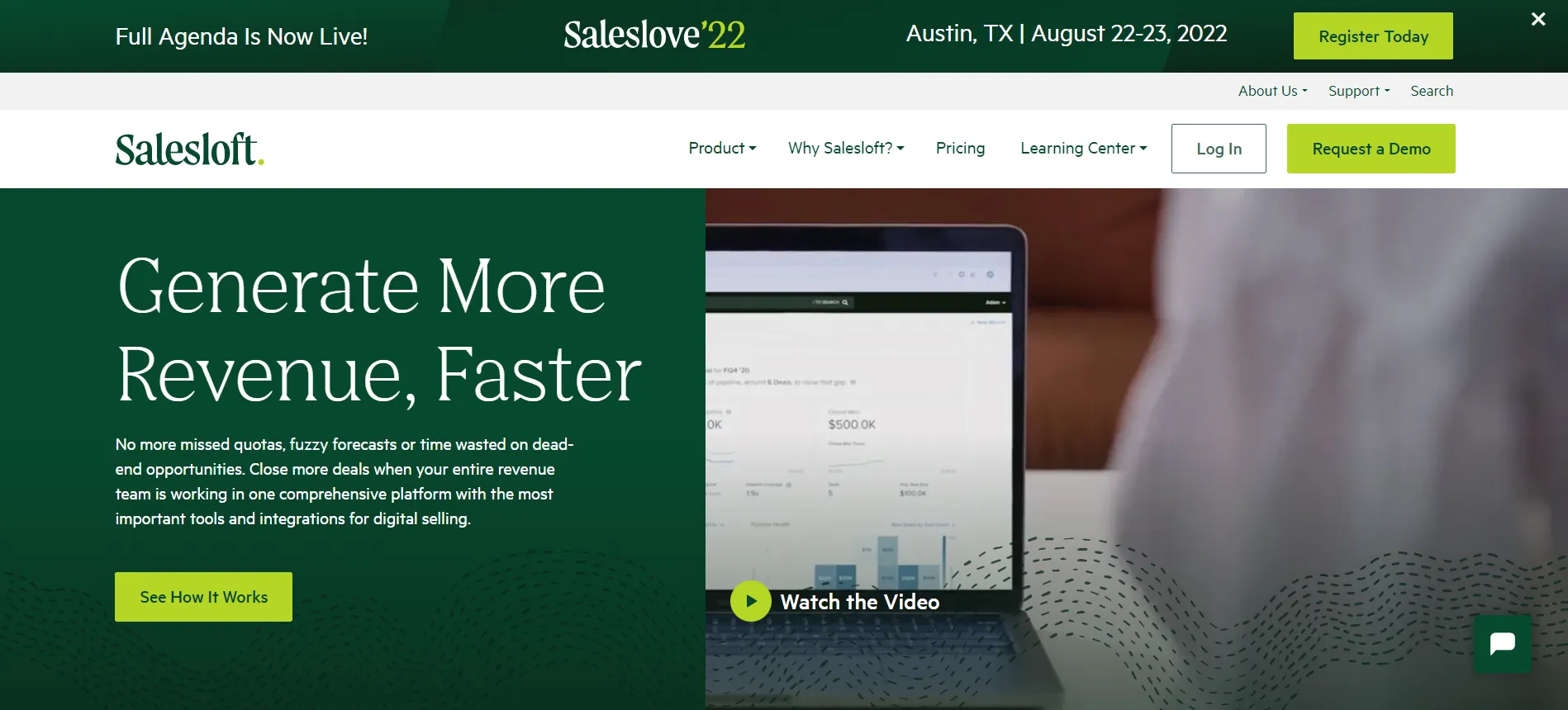 SalesLoft helps reps engage and communicate with prospects. It offers email, video personalization, and a personalization score that helps determine the amount of customization your emails have. It also enables native integration with the Salesforce CRM. This sales engagement tool is the best for prospecting and qualifying leads.
7. Lemlist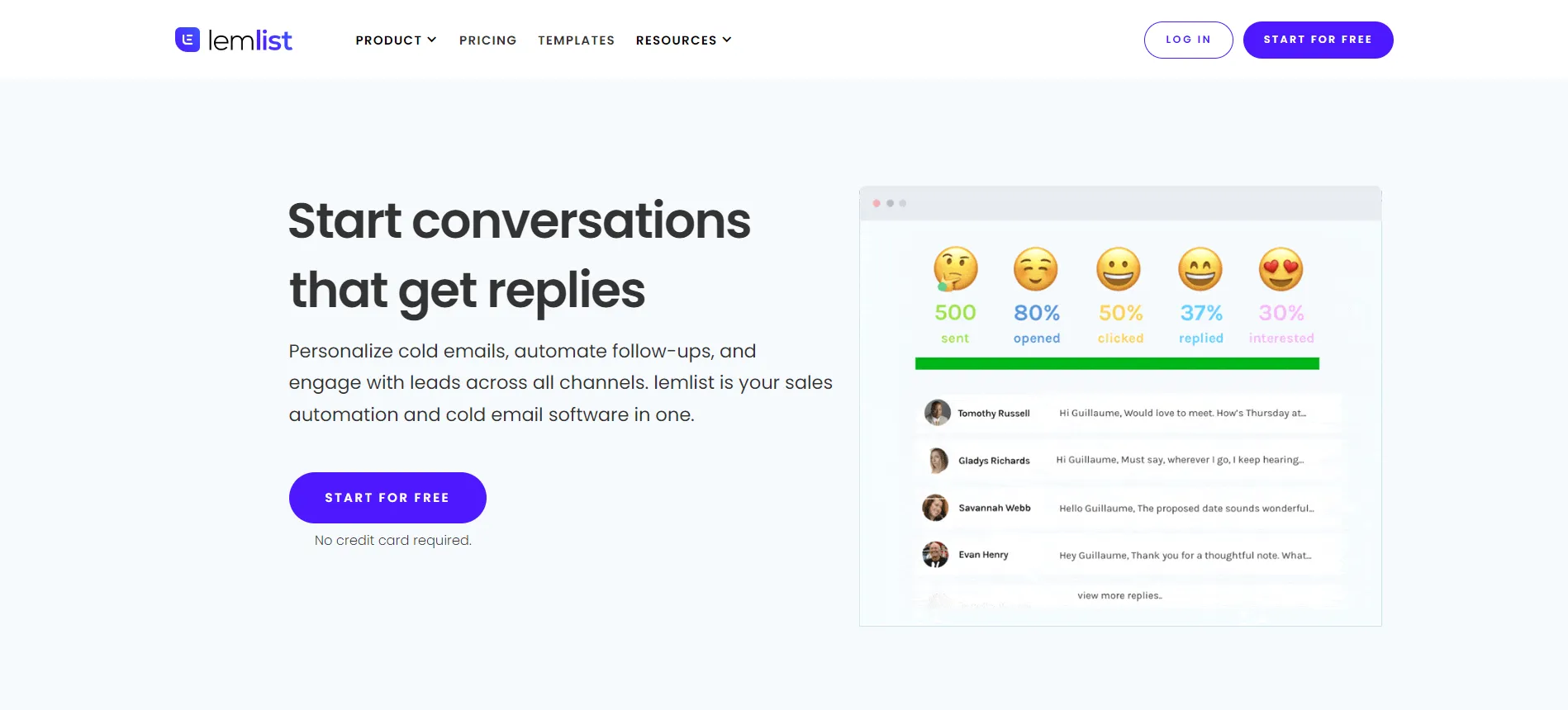 Lemlist enables you to perform personalized outreach with emails and conventional cold calling. You can automate follow ups seamlessly using the tool. Video personalization is another striking feature that helps you create custom landing pages for prospects. With Lemlist, you can track the metrics that matter the most and understand the prospect behavior. Additionally, you can integrate the tool with other marketing platforms.
8. Mixmax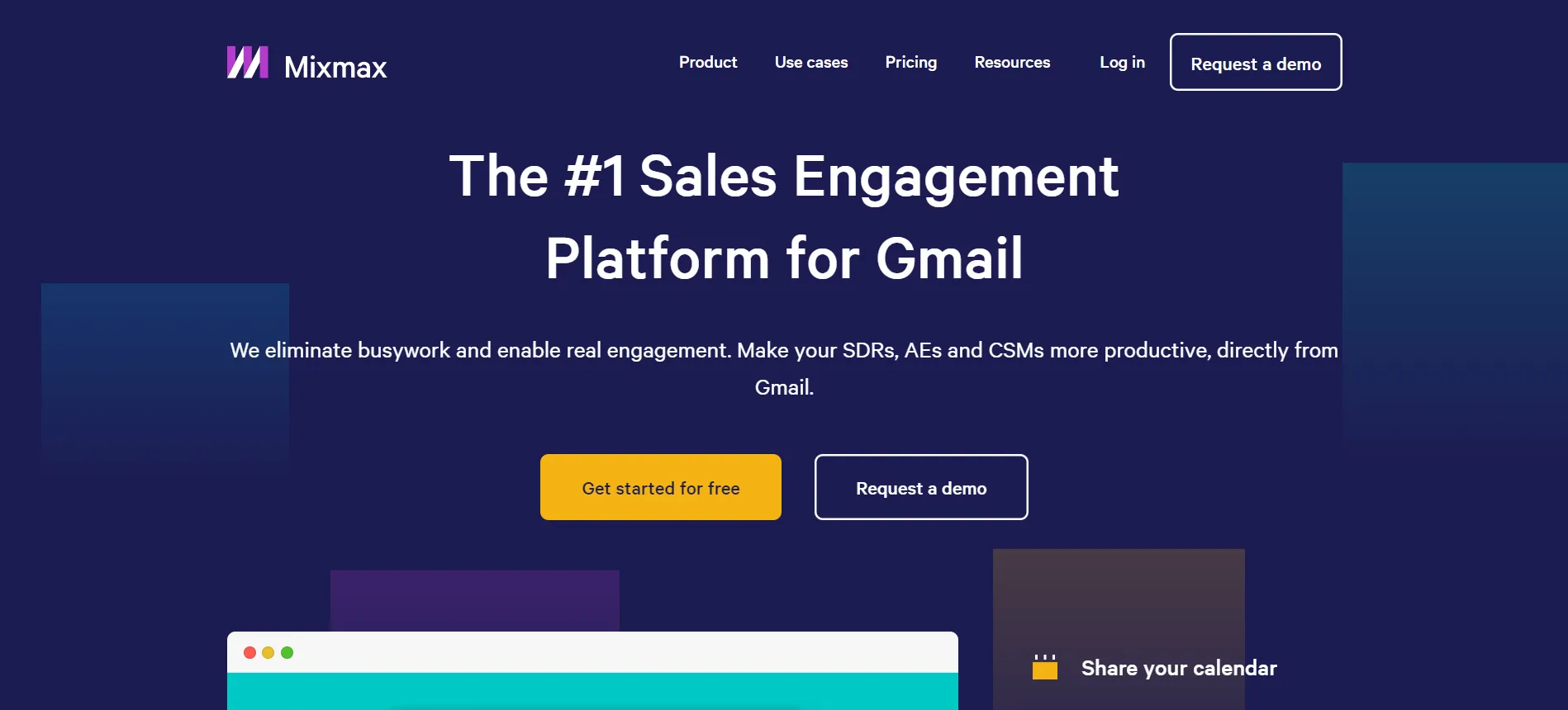 Mixmax is a sales engagement tool that helps you send personalized emails and schedule cadences effortlessly. It enables email, phone, and SMS outreach, plus makes scheduling meetings with prospects easier with one click.
9. Outreach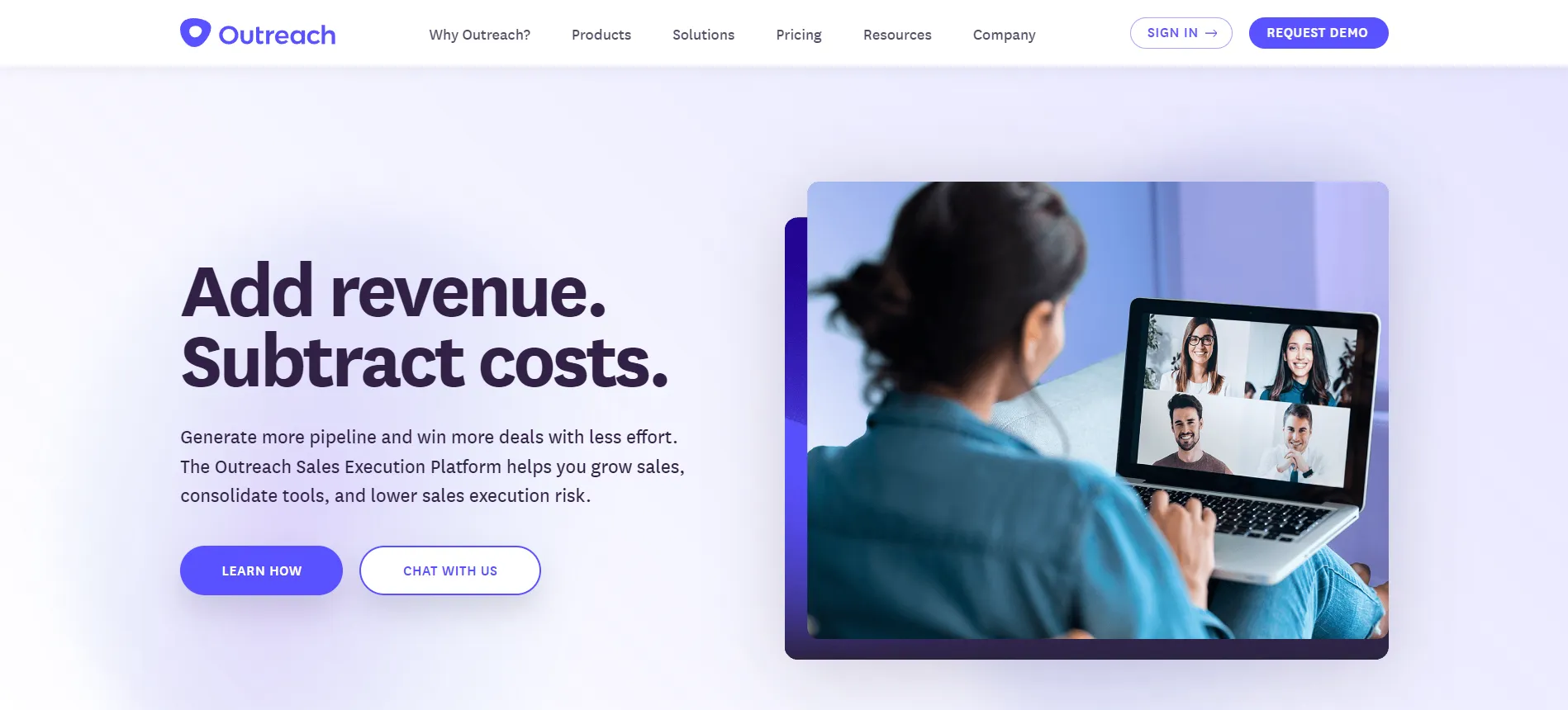 Outreach is a handy tool for sales engagement that lets you schedule multi-channel sequences automatically. It enables you to personalize emails at scale and helps measure your campaign's performance. You can integrate it with your CRM to avoid manual data entry each time.
10. Snov.io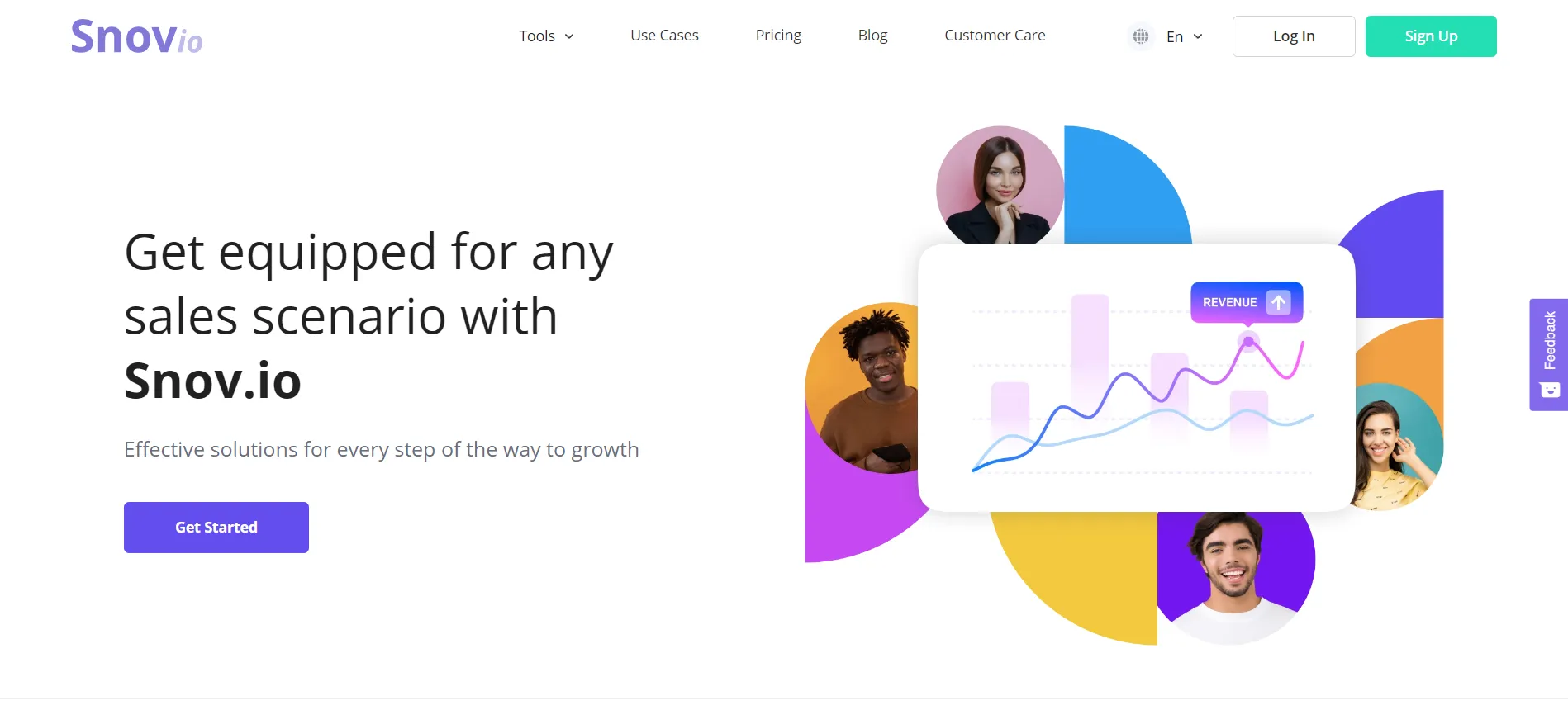 Snov.io is a popular platform for automated outreach that helps you personalize emails using macros along with image and video personalization. It supports custom tracking, helps with A/B testing, and provides real-time analytics to measure performance.
11. Yesware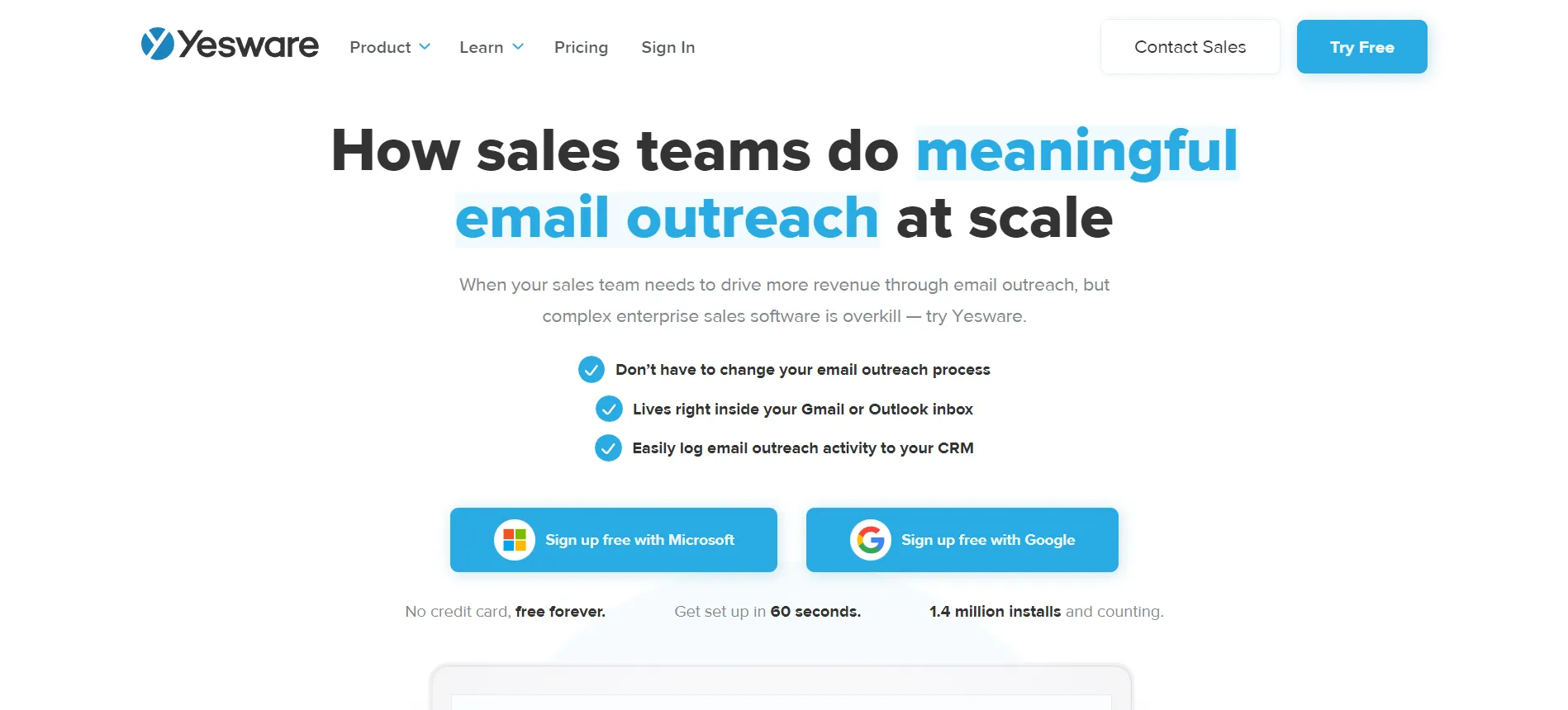 Yesware helps make email outreach easier for sales reps. You can plan campaigns using the automated features of the tool. It also helps with email tracking and provides insights into the performance of emails so that you can make the necessary improvements. It is also quite easy to integrate Yesware with your existing tools.
Who Can Benefit From Sales Engagement Platform?
Sales engagement software is beneficial for the following,
1. Sales reps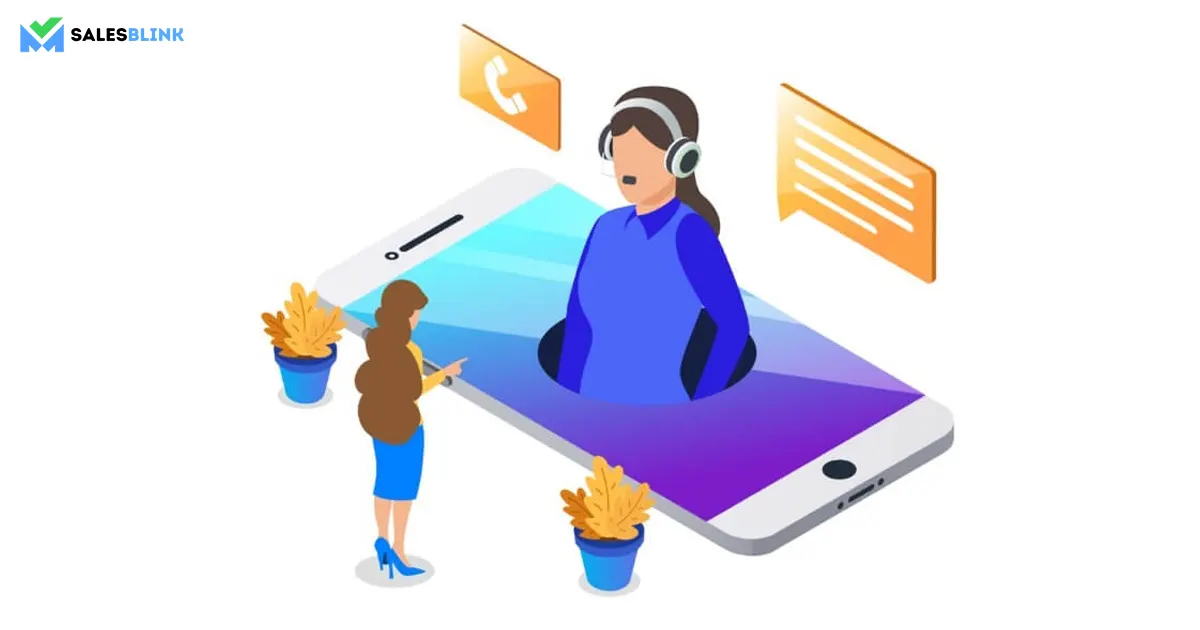 It helps automate tasks so that there is a reduction of workload on sales reps, and they can devote time to building bonds with prospects.
2. Sales managers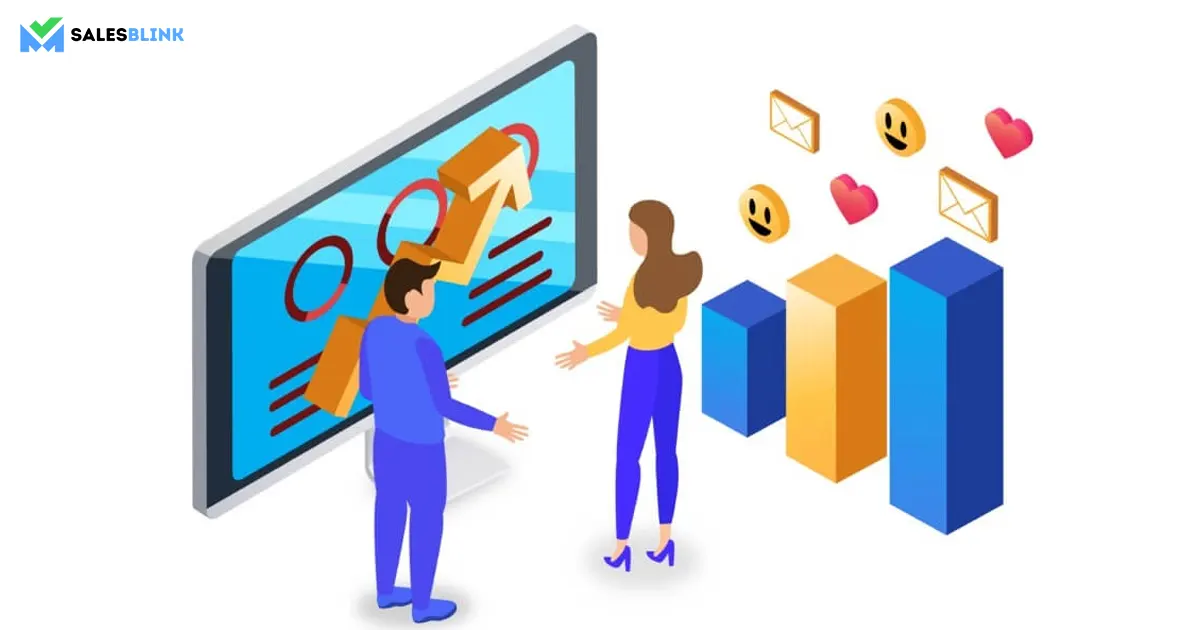 Using the software, managers can get an insight into the sales-related activities and train the team accordingly.
3. Sales operations team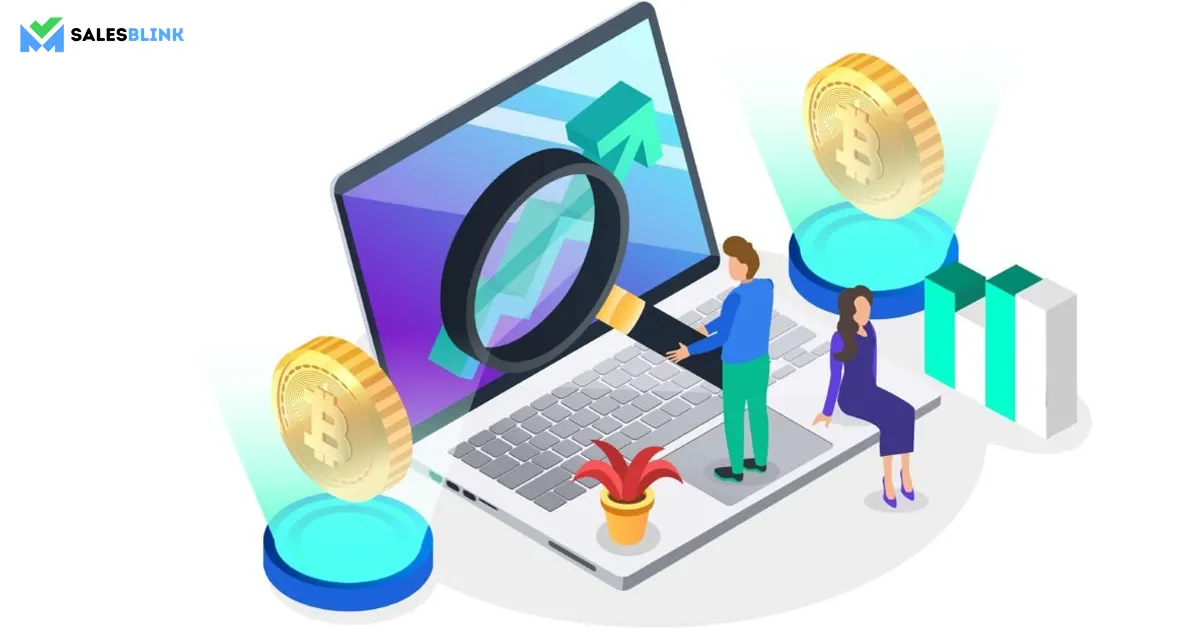 When you integrate it with CRM, it brings the whole data of customers to one place and helps the sales operations team to analyze it.
4. Customer success team
Using the software, the customer success team can schedule sequences and also add personalization elements in messages to make loyal customers.
5. Marketing team
With the software, marketing teams can send the right message to the right target audience precisely.
How Do Sales Engagement Platforms Impact Revenue?
Apart from reducing the workload of sales reps, sales engagement platforms benefit the marketing, finance, account management and customer support teams by automating the workflow. It enables teams to collaborate and enhance their performance. Additionally, sales heads can take a look at the campaign's progress and see team reports from a single dashboard. This way, it is possible to work on areas that need improvement.
So, sales engagement tools have an impact on revenue in the following ways,
1. Increase the efficiency and productivity of sales reps by automating repetitive and time-consuming tasks
2. Increase close rates by making better interactions with prospects
3. Improve engagement, collaboration and reporting by using the performance data
What To Look For In A Sales Engagement Software?
A sales engagement software can be a savior, but what if you purchase one that does not fit your needs? Not all the platforms are the same, and you have to spend some time finding the one that is suitable for you. When searching for a sales engagement platform, try to look for certain capabilities.
Here are a few factors to consider,
1. Size of the team
Consider the size of your organization. Some solutions work well for smaller sales teams, while some are suitable for larger organizations that would require heavier features.
2. Preferred sales channel
Ideally, you would use several channels for outreach, but there must be a preferred channel that gets you the maximum number of customers. When choosing a SEP, you have to ensure that it has all the features you would want for the channel you use most often.
3. Type of sales strategy
Every business has a different sales strategy. Some of them choose targeted personalized outreach, while others believe in mass communication. Your sales engagement platform should fit into your needs and get you the desired outcome.
4. Integration
The sales engagement platform and CRM system are the two main solutions you would need for your sales team. That is why your SEP must be easy to integrate with your CRM for the smooth functioning of the process. Along with CRM, the sales engagement software has to be easy to integrate with email clients like Gmail and Outlook and your prospecting tools. In short, your sales engagement platform must be easy to integrate with other software you use to keep everything moving in unison.
5. Ease of use
Unless a tool is not easy to use, you shouldn't use it. This statement is universal for all kinds of software. When you use a platform with a complicated user interface, it will cause a dip in productivity as you will waste time finding how to use it. So, the first characteristic that you should look for in your tool is ease of use.
Features Of Sales Engagement Platforms
Though all SEPs offer automation to a certain extent, you have to look for a platform that provides automation in areas important for your organization. The following are the features the platform should ideally have,
1. Automated messaging sequences
The platform should let you create personalized outreach campaigns across multiple channels such as email, calls, social media (LinkedIn). Learn how to schedule linkedin post.
2. A/B testing
In the modern sales world, A/B testing is quite common as it gives effective results. There is a need to make sure that your platform allows conducting this test to get better results from campaigns. With split testing, it is easy to find out which message sequence is working the best and what needs improvement. The platform has to allow the users to see the metrics so that they can take a look at the campaign's performance.
3. Import new leads
The platform should import new leads automatically into sequences, and the time taken for that should be a few seconds.
4. Email sync
Sync emails to CRM and control which ones get synced.
5. Calendar sync
The platform must sync meetings scheduled from your calendar to your CRM automatically.
6. Activity capture
You should have a platform that captures activities in real-time.
7. Auto-dial and call log sync
Get help in phone outreach with one-click dialing and logging calls automatically to CRM along with notes & transcripts. Make most of the local-presence calling that would let you dial with local area codes. Leave pre-recorded messages in voicemail.
8. Sales email reports
It should provide team or individual reports on email metrics.
9. Email scheduling
Sales reps must find it easy to schedule email and follow-up sequences so they don't have to remember what to send after the initial email.
10. Personalization
It is mandatory to personalize the emails and messages you send to prospects, and most tools let you do so whenever you are sending to prospects. You must ensure that your tool allows you to tailor the content you send to recipients. You have to choose a platform that enables email personalization – both text and image. SalesBlink is the best tool that offers both!
11. Email templates
It has to enable reps to create custom templates of email content that they repeatedly send. It would help save time to a great extent.
What Is The Future Of Sales Engagement?
With sales engagement, you build relationships with prospects and customers. To do so, you need to understand their pain points and the goals that they want to achieve. Overall, it is about giving buyers a great experience. Some innovations can help you take that experience to the next level. Here are a few of them that seem to be quite promising,
1. Personalized video
In the area of sales interaction, the usage of tailored video prospecting is on the increase. and it is a trend that will take center stage in the time to come. Using personalized videos in emails, you can bring a personal touch to your cold email and follow-up email. By giving the prospects a different experience, you can grab their attention better and also close more deals.
2. Chat as a sales engagement channel
There is growth in chat as a channel of engagement in the B2B sales scenario. The need to increase conversion rates from web traffic and use another channel to engage with prospects is making chat a preferable channel for engagement. Chat is an emerging trend, and very soon, chatbots are soon going to handle engagement automatically.
3. Voice assistants
Carrying out repetitive and tedious tasks can become easy when a voice assistant uses voice to get work done instead of typing and clicking. Sales reps can get tasks like updating the CRM done with voice commands. It will help them have more time in hand for sales engagement activities.
4. Use of AR
With augmented reality, it is possible to quickly and effectively explain complex ideas. Salespeople can use AR to give prospects an insight into what their solution can offer. AR is quite beneficial to sell medical devices and machinery. AR can also help buyers understand how a piece of equipment can become a part of their current system.
Sales Engagement Platform – Frequently Asked Questions
1. Is a sales engagement platform meant only for sales teams?
Though SEPs are useful for sales teams, they are suitable for any organization team that has to face customers, including the account management team, customer support, finance, and marketing teams.
2. Do sales engagement platforms only track activity?
Tracking activity is a part of what SEPs can do for you. They can automate outreach across multiple channels for you, integrate with CRM to streamline processes and provide insights and real-time analytics to enhance performance. So, it does a lot more than just activity tracking.
3. What makes a sales engagement platform different from sales enablement platforms?
Sales enablement platforms provide training and coaching to sales reps in an organization to help them sell better. On the other hand, sales engagement platforms can automate and improve the interaction between sales reps and customers.
Choose Your Sales Engagement Platform Today!
In conclusion, to make any business flourish in the modern-day, you have to leverage the power of technology. In the form of automated tools, sales technology ensures that you get the maximum results from the effort you put into closing deals.
Sales engagement tools help in managing the interactions with prospects so that you can build a long-lasting relationship with them. For best results, you must choose the right engagement tool with all the characteristics you just saw above. You can thank us later!
Feel free to reach us at salesblink.io/blog if you have any questions.
FAQs
1. What is sales engagement?
Sales engagement refers to all the interactions and exchanges between a sales rep/team and a buyer. They are usually through emails, phone calls, personal and virtual meetings, and live chat.
2. What is a sales engagement platform?
Sales engagement software helps the sales team manage the interactions with prospects by tracking and analyzing the interactions. You can interact with prospects & clients at scale using a sales engagement platform.
3. Which sales engagement platforms are the best?
A few sales engagement platforms that live up to salespeople's expectations and deliver excellent results are SalesBlink, Mailshake, Playbooks by Xant, Reply and Freshsales.