Sales Onboarding Best Practices To Prepare Reps For Sales
Do you know that there is a 16.2% higher chance of hitting the sales quota with the right sales onboarding approach? It seems like a good statistic for most salespeople like you who are keen on improving their company's bottom line.
Perking up your team's performance must already be on your to-do list. That reminds me of our client, Fred. He successfully runs a software company and initially found it tough to get his new sales reps up and ready. Fred reached us, and today he is all smiles! He is happy because he managed
to set up an effective onboarding process.
If you start your onboarding process early and plan it well the way Fred did, you can prepare your team for success. Sounds intriguing, right?
Let's get started with knowing sales onboarding before jumping onto the best practices.
What Is Sales Onboarding And Why Is It Important?
Sales onboarding refers to a systematic procedure for welcoming, training, and engaging new salespeople into a company.
Sales onboarding covers all topics that a salesperson must know to perform his job well. That includes the following:-
– Company and product knowledge
– An understanding of the industry
– Compliance and regulatory information
– Selling skills
When done properly, sales onboarding engages reps and enables them to reach sales goals. Thereby, it ensures the organization's success.
Sales onboarding provides new reps with the knowledge, instils business values, and shows them how to use the firm's resources effectively.
Here's how a well-structured onboarding program helps salespeople,
– They learn in manageable chunks
– There is a clearly defined learning objective
– They have readily available onboarding materials
– They are up to date on competitive, corporate, and product information
Sales reps will succeed when they thoroughly understand what they are selling and how they can get results. Also, having a great sales onboarding program boosts the success of the entire sales team. It gives them more credibility and confidence.
Onboarding improves salespeople's productivity, thereby taking less time to close their first deal. As a result, it ensures their job satisfaction.
Additionally, onboarding lets sales leaders know about the salesperson's strengths and shortcomings, which helps them grow.
Let's take a deeper look at why sales onboarding matters
Benefits Of Sales Onboarding
1. Helps set expectations
It's critical to have high expectations for your reps and to expect them to deliver. However, aiming for employee transparency is equally crucial. Define incremental targets and provide data in an easy-to-understand manner. This is because reps absorb new information better if you break down sales experience into logical steps.
Create a document that describes what reps should accomplish in the first 30 days, 60 days, and 90 days to establish accountability. As a result, you'll be able to set expectations and time frames.
2. Helps build employee engagement
You need a sound onboarding program for good employee engagement and building a strong bond between the new joiners and the company. While training reps, the firm imparts them the knowledge they need to do their work well. Onboarding helps the reps understand that the firm wants to see them win. Additionally, it helps reps communicate among themselves and share their thoughts which helps build stronger bonds.
3. Boosts rep confidence
Reps have to do a lot of learning when they join a company. Moreover, as they directly connect with prospects, they have a lot to tackle. Their job requires them to be ready with answers to prospects' questions, and an onboarding process helps them with that. Also, it enables them to gather a thorough knowledge of their product/service and the company. What's more, it instills confidence in them to handle all kinds of prospects.
4. Improves company reputation
You support your sales rep through onboarding programs, which improves their knowledge and how they make sales. If your employees can feel your support, they have a higher chance to show your company in a good light on social media platforms and their circle. Also, it helps improve your company's reputation.
5. Reinforces the importance of mentorship
During their onboarding process, mentorship is crucial for new sales teams because it builds trust. Mentorship helps new hires' professional development by teaching them the skills they lack and providing them with the required knowledge.
Getting your onboarding process streamlined allows new workers to become familiar with your products and improve their overall sales knowledge. You can expect new ideas, increased staff loyalty and improved productivity at work.
6. Shapes future leaders
When you have a well-designed onboarding program, you prepare the new joinees for success even before they start making sales. With the right approach, the employees can fully understand the company's products or services. When reps have all they need, they can interact with prospects confidently and present the right information before them. This way, they get prepared to become future leaders.
What Are The Goals Of Sales Onboarding?
Let's now take a look at the goals of sales onboarding,
1. Build relationships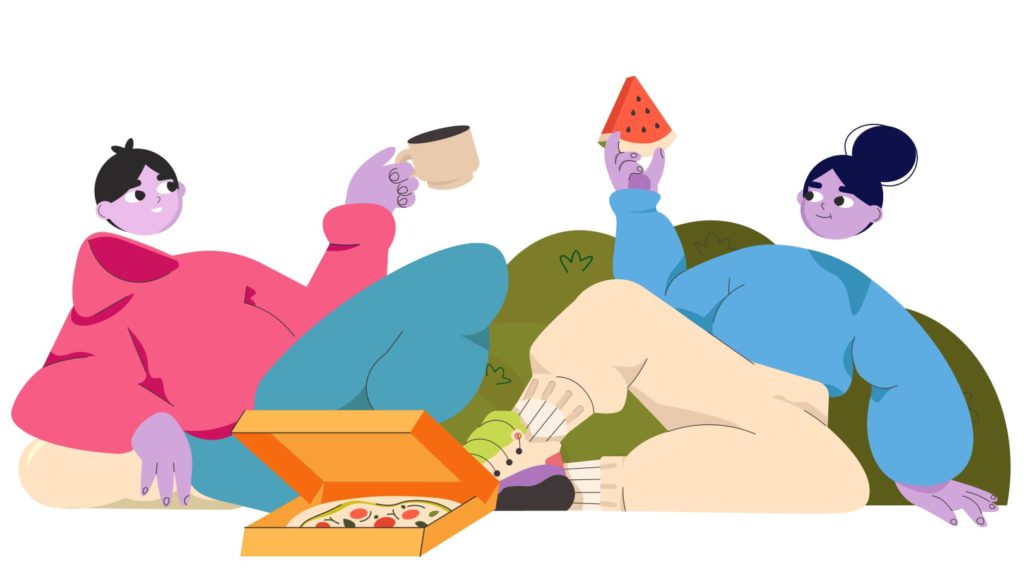 A good onboarding program helps new joinees build a cordial relationship with their managers and colleagues. The interaction helps bring in a team spirit to help the reps perform better.
2. Help new employees get accustomed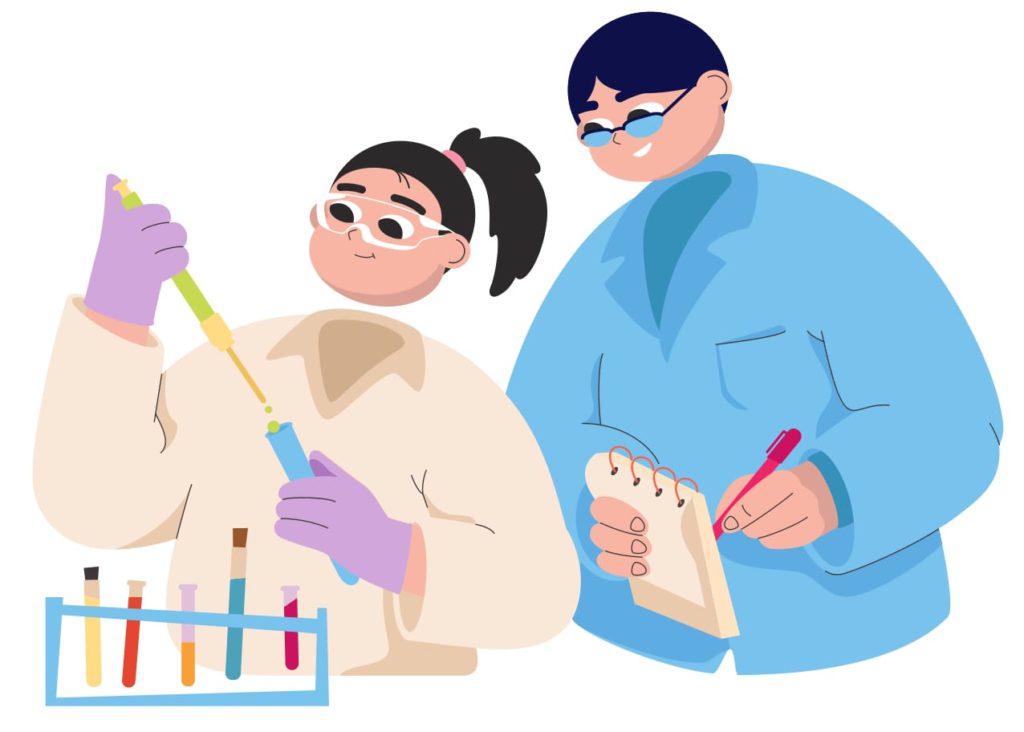 New reps may not be very familiar with a new workplace, but when there is an onboarding program, it is quite helpful in getting them accustomed to it. They may also get the opportunity to learn the company's backstory, values, and culture.
3. Help achieve targets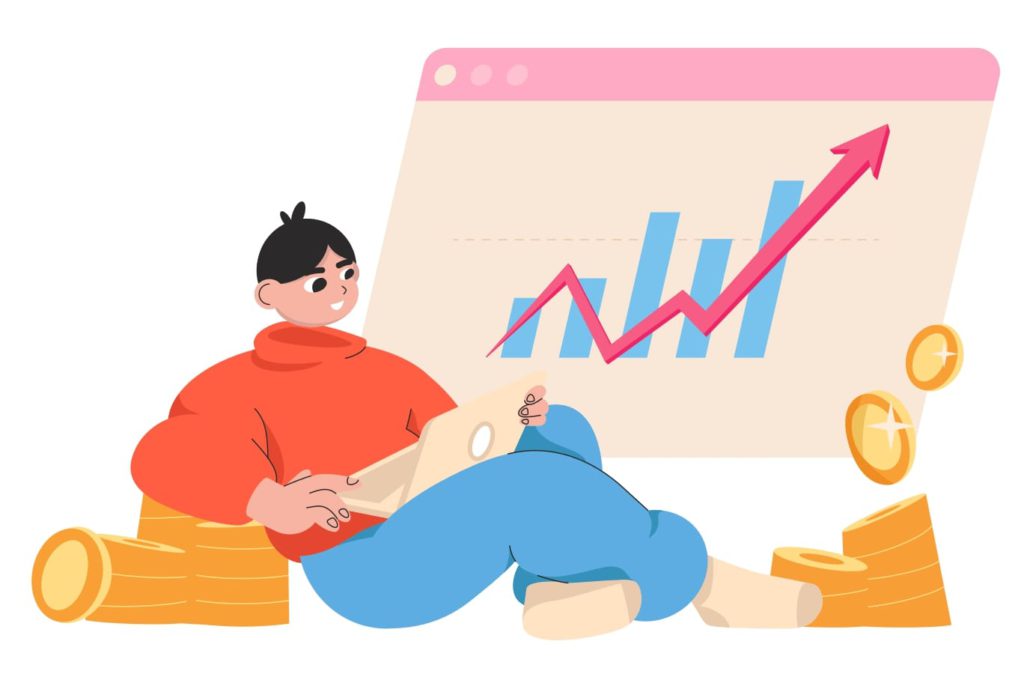 When sales reps know what they have to achieve at different time intervals i.e. at the end of 30 days, 60 days, and 90 days, they perform better than usual. Plus, they can hit their targets easily.
4. Make new hires ready to contribute to their new role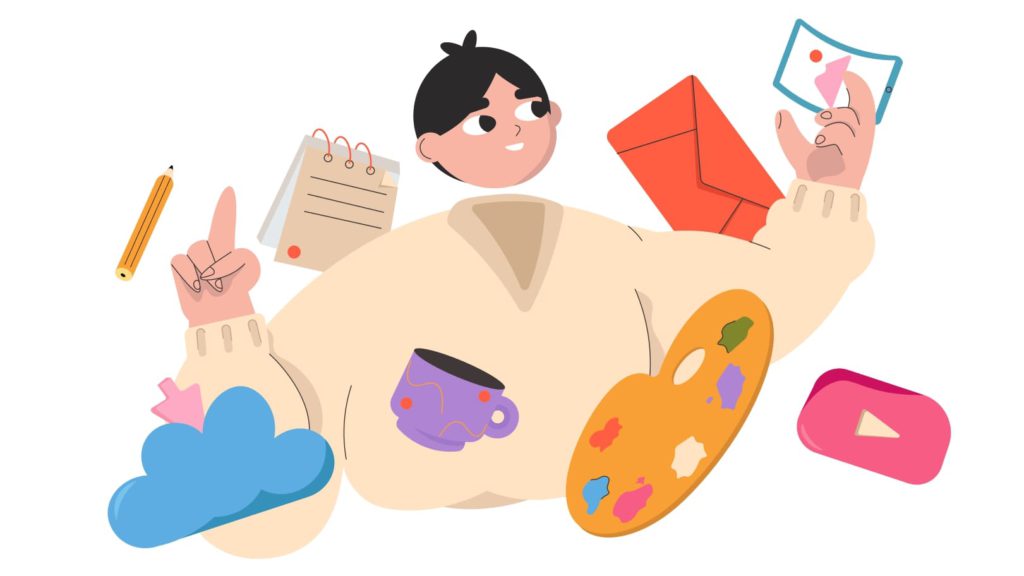 Sales onboarding provides the required resources to reps to help them perform their role. There is job-specific training, orientation programs, and assistance of mentors or colleagues for the initial few months.
5. Increase commitment and engagement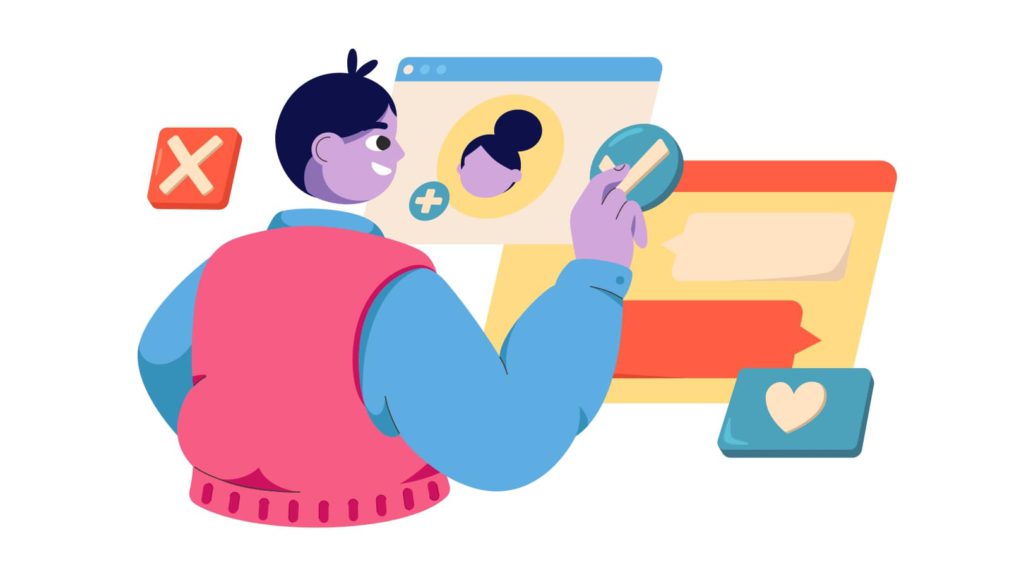 New reps bring new perspectives, ideas, and work experiences to their role. Instead of thinking about whether or not they'll work, use these insights and lessons in your favor. Remember that this approach will make prospects more committed to their work.
Sales Onboarding Best Practices
Sales onboarding is no exception to the rule that a job done poorly yields not-so-good results. A good onboarding process can increase sales and retain reps for a longer time. So, what should you do from your end?
Here are some best practices that our clients have used and witnessed a tremendous increase in employee productivity.
Do consider these while putting your own onboarding program together:-

1. Provide a company overview
Bring a clear picture of your company's objectives to the table. It may look simple, but you have to do a lot of brainstorming for the task. Apart from the company's mission, vision, and core values, focus on what makes your business stand out from the rest. Additionally, stress how the sales rep can use it in his sales approach. If you want the reps to make sales effectively, you have to help them understand what value your company provides.
2. Provide an understanding of the target market and ICP
It would help if you gave the new joinees a detailed understanding of their target market and the ideal customer profile (ICP). It will help reps prioritize the leads in the pipeline as they would know which of them have a higher chance of converting into paying customers.
3. Help reps pick the right customers
Create sample customer profiles that are a good fit for your products. Learning how to select potential consumers is a practical approach to help new reps understand who your ideal customers are. When reps sell to those who find the product relevant, there is a higher chance of closing the deal.
4. Provide customer testimonials and case studies
You can use case studies to help sales reps understand target markets and ICP better. It will be better when there are real-world examples in front of them. When they read customer testimonials, they get an idea of the effectiveness of the product or service they are dealing in.
5. Streamline the process
The work process can run smoothly when reps have access to documents, onboarding materials, and centralized messaging. It can help the process get streamlined. Try to use a dashboard-style system to put everything in one location. Reps will feel more confident when the process is simple, effective, and repeatable.
6. Measure sales readiness
This one is the most crucial part of sales onboarding. It can help you get a clear idea of the strength of the sales reps that have joined. At the same time, you can find out the areas where they have to improve and the quality of their interactions with potential customers.
7. Help reps practice
Reps have to practice well and prepare themselves right from their first conversation with prospects. It would be great if they practiced their pitch, the way they present themselves, and tackled mock objections beforehand. They can record a video of themselves, and the manager can review it.
8. Provide peer-to-peer coaching
There are always a few reps who outdo the company's expectations and provide great outcomes. Utilizing their knowledge must be on top of every sales manager's list. You can give new joiners the video recordings of star reps to help them perform better.
9. Create milestones for Reps
Most of the successful sales onboarding programs aim at making reps meet their target quotas. For that, there are 30-day, 60-day, and 90-day milestones to track sales reps' performance and help them if they need assistance.
10. Offer a variety of engaging training formats
You can provide a more engaging and intriguing onboarding experience by using various formats like micro-learning, gamification, and e-learning to help them retain more information over time.
How To Set Up A Sales Onboarding Plan?
If you are looking for a sales onboarding plan to help your new team members achieve what you want them to, you are at the right place. It obviously cannot happen overnight, which is why you have to spread it out across a span of 3 months.
Day 1 -30
In the starting stage, it is about letting the new reps know about the company, its culture, vision, and mission at large. This phase is all about learning about the product or service and meeting new people.
Day 31 -60
In this stage, the focus should be on getting the reps to try out whatever they learned in the last 30 days.
Day 61- 90
At this stage, the new hires are all set as they are clear about how to handle customers and can work independently.
Here's a checklist for you,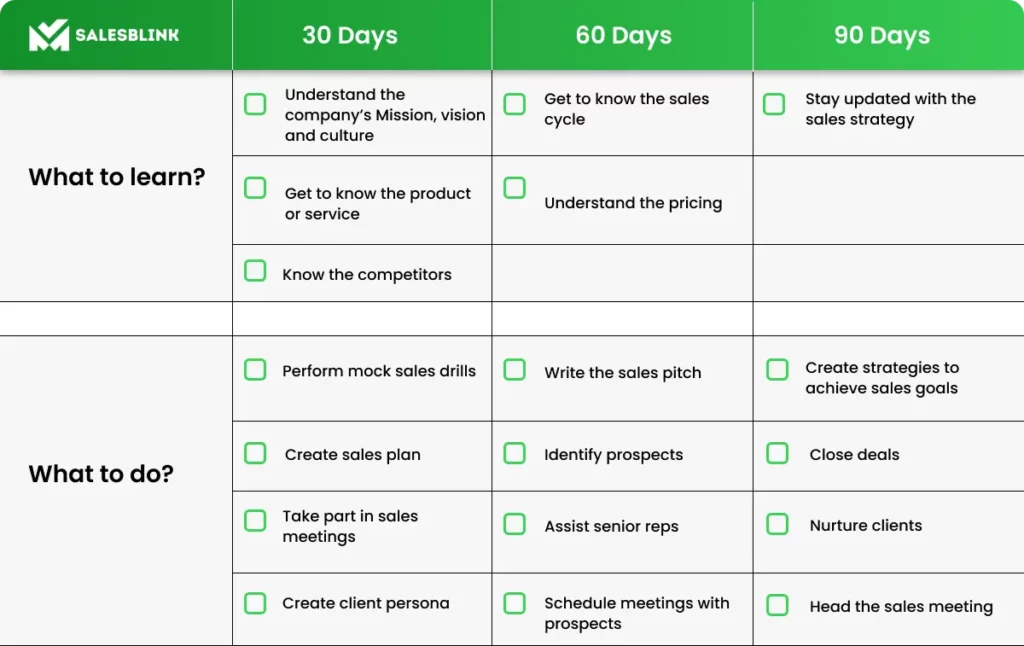 Sales Onboarding Software – Why Do You Need Them?
Companies of small sizes have the staff take care of the sales onboarding process. However, it is not so for larger organizations. They would have issues such as the following:-
1. Sales managers not having the time to train new reps
2. Having a lengthy onboarding process
3. Lower retention of product information
The problem with the conventional onboarding process is too much information. Note that it often leads to an overload. Additionally, all the information targeted at new sales reps is not even available for them to refer to later on. It would leave a lot of knowledge gaps.
Design a program that helps the new joiners learn concepts more effectively and reduce the onboarding time. It will help reduce the time required to get the reps familiar with the work process and also help them become ace performers.
That brings in the need for sales onboarding tools. Ideally, look for ones that have short courses, assessments, and role-playing. That would help new joinees understand what methodologies to employ while making sales. Plus, they can find ideal customers and know the product's value. Reps should also get the chance to practice what they learned before interacting with prospects in the real world.
As a sales manager, onboarding tools can be quite helpful to you. They would save time and ensure that all the new reps are on the same page in the learning process. In a way, sales onboarding tools increase the speed of the onboarding process.
Buckle Up To Perform Sales Onboarding The Best Way
Sales onboarding may seem challenging, but with the right approach and use of our tips, you can get a handsome ROI. You will be able to retain good talent, and the team's overall performance will improve. We hope you found this post helpful and are planning to focus on onboarding your sales reps using our inputs.
FAQs
What is sales onboarding?
Sales onboarding refers to a systematic procedure for welcoming, training, and engaging new salespeople into a company. It is beneficial to a company in many ways.
Why is sales onboarding important?
Onboarding improves salespeople's productivity, reducing time they take to close deals. As a result, it ensures their job satisfaction. Moreover, onboarding lets sales leaders know about reps' strengths and weaknesses.
What is the benefit of sales onboarding?
Sales onboarding may seem challenging, but with the right approach and use of our tips, you can get a handsome ROI. You will be able to retain good talent, and the team's overall performance will improve.