Every company aims to develop and use its human resource effectively to get an edge over its competition. After all, human resources are critical for almost all business operations! It is worth noting that a highly engaged workforce helps a business earn 21% more profit. So, how do you achieve that? The answer is – using sales onboarding tools!
You have to provide proper training to new hires, especially sales reps, to fit into the company's culture, operations and required skill level. If you don't do that, the new employees may not be able to perform well, therefore, affecting the business' bottom line (and that's 🤑)
And this is where sales onboarding tools can make all the difference! In fact, organizations with modern and standardized onboarding sales processes get 50% higher productivity from their recruits.
If you, too, have an interest in sales onboarding to build your dream team of sales reps, you're at the right place! In this blog, we will explore the best sales onboarding tools to help you get started.
Let's begin!
What's The Meaning And Significance Of Sales Onboarding?
Sales onboarding is an education program that provides newly hired sales reps with the necessary knowledge, skills, and company values in a simple and timely format. It involves the following:
Employee orientation
CRM training
Sales methodology training
Goal setting
Explanation of responsibilities
Company culture introduction
When done right, onboarding forms a crucial part of your human resource acquisition and development process. Competent and loyal sales reps who choose to stay can surely give you a competitive advantage over others.
But slow, expensive, or insufficient onboarding practices may leave you with unproductive recruits. Hence, your sales onboarding program must be engaging, affordable, customized, and quick. And this is possible by sales onboarding tools!
Sales training and onboarding tools are software solutions that help newly-hired sales reps gain knowledge and skills to perform their assigned tasks effectively. Moreover, they help the new employees easily understand the company's processes, rules, and culture.
Here are the functions of sales onboarding tools,
Sales managers set up the sales onboarding software by adding customized learning paths and structured learning material, including video courses, guides, documents, etc.
The managers can then add the required tests and certifications.
If required, you can integrate the tool with other sales coaching tools, course builders, and also gamification software to enhance the learning experience.
The sales managers then provide access to the new hires to the digital learning environment. The trainees can then study the course and fill assessments to get the certifications.
The managers can also track the sales performance metrics of trainees and ensure that every employee achieves the required competence level.
In brief, the right sales onboarding software lets sales managers develop courses, programs, certifications, and assessments to train and assess new employees. They enable uniform, cost-effective, and systemic coaching programs that enable fast yet complete training.
Who Uses Software For Sales Training And Onboarding?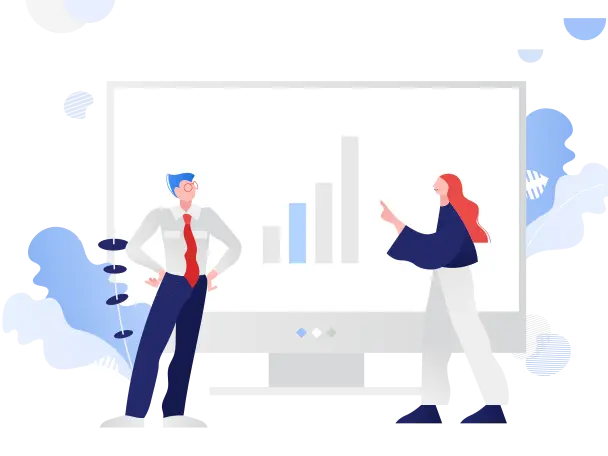 HR trainers and marketing managers everywhere can use sales training and onboarding tools to their benefit, as sales is a significant part of any business. Moreover, many new and established organizations are already using online onboarding tools to train recruits.
Currently, 49% of companies are investing in upgrading their onboarding programs to provide comprehensive training to new hires. However, guiding new employees in tricky situations is still essential. And this is especially important for complex tasks as planned training may not cover everything.
Here are some leading sales training and onboarding tools that you must definitely consider for training new sales reps in your company-
1. MindTickle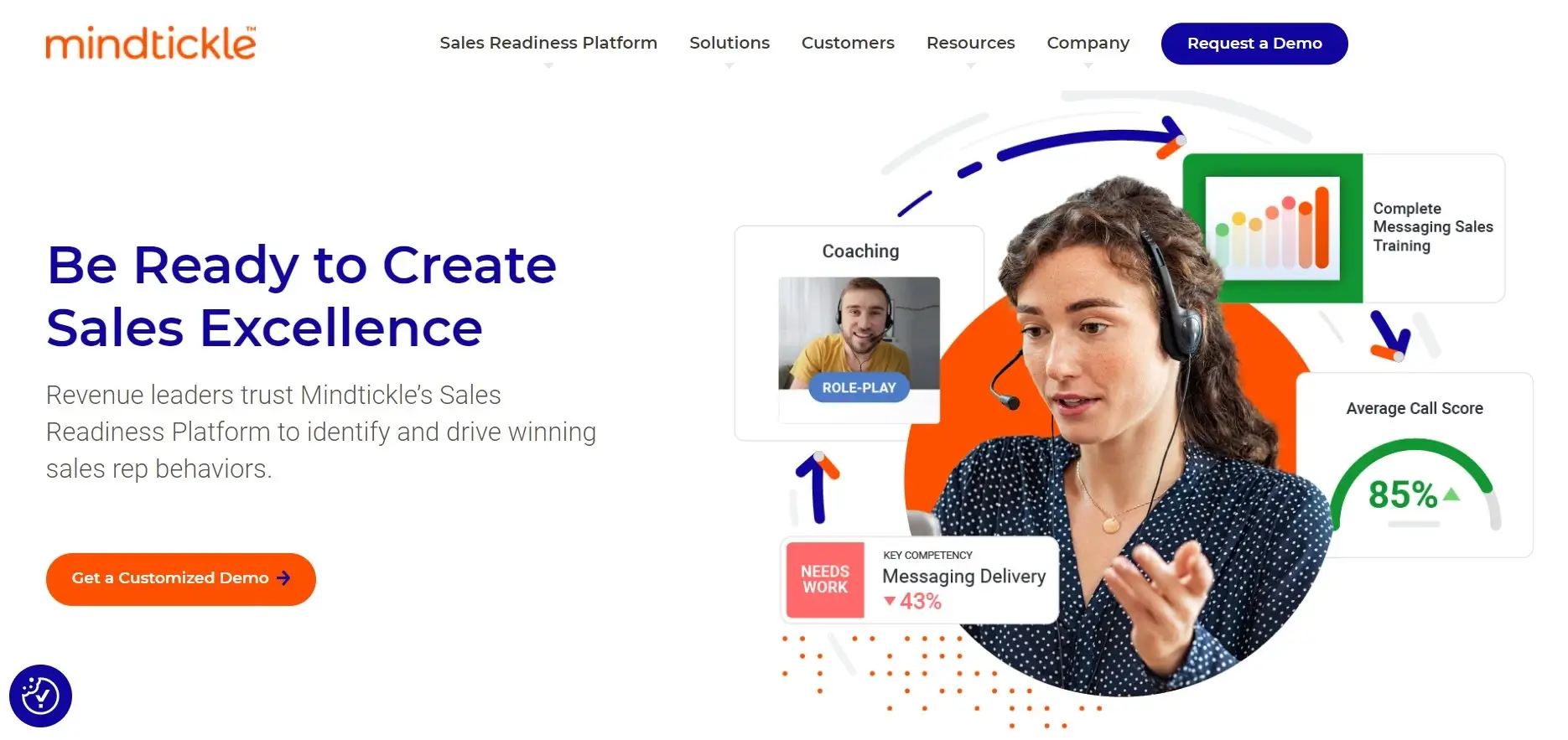 MindTickle is an advanced onboarding software with microlearning, social and gamified training features. It is an AI-enabled platform that provides automated workflows to personalize learning paths based on the user's profile and performance. It also helps managers do data-driven coaching while constantly assessing the trainees' performance.
Pricing – Starts at $299 per month.
2. Allego
Allego is an all-in-one, employee-centric platform that ensures sellers have the skills, knowledge, and content needed to succeed in the modern market. It chiefly provides high-quality content and personalized coaching to enable continuous improvement without affecting the daily work. It is currently amongst the most technologically advanced online onboarding tools.
Pricing – Send request for quote.
3. The Sales Bar

The Sales Bar is basically a sales training and onboarding software that focuses on developing virtual sales skills. It provides specialized training covering diverse sales skills such as target achievement, phone selling, sales pipeline meetings, one-on-one sales, sales management, etc. It is an effective sales onboarding tool to generate sales and revenue from recruits quickly.
Pricing – Send request for quote.
4. Trivie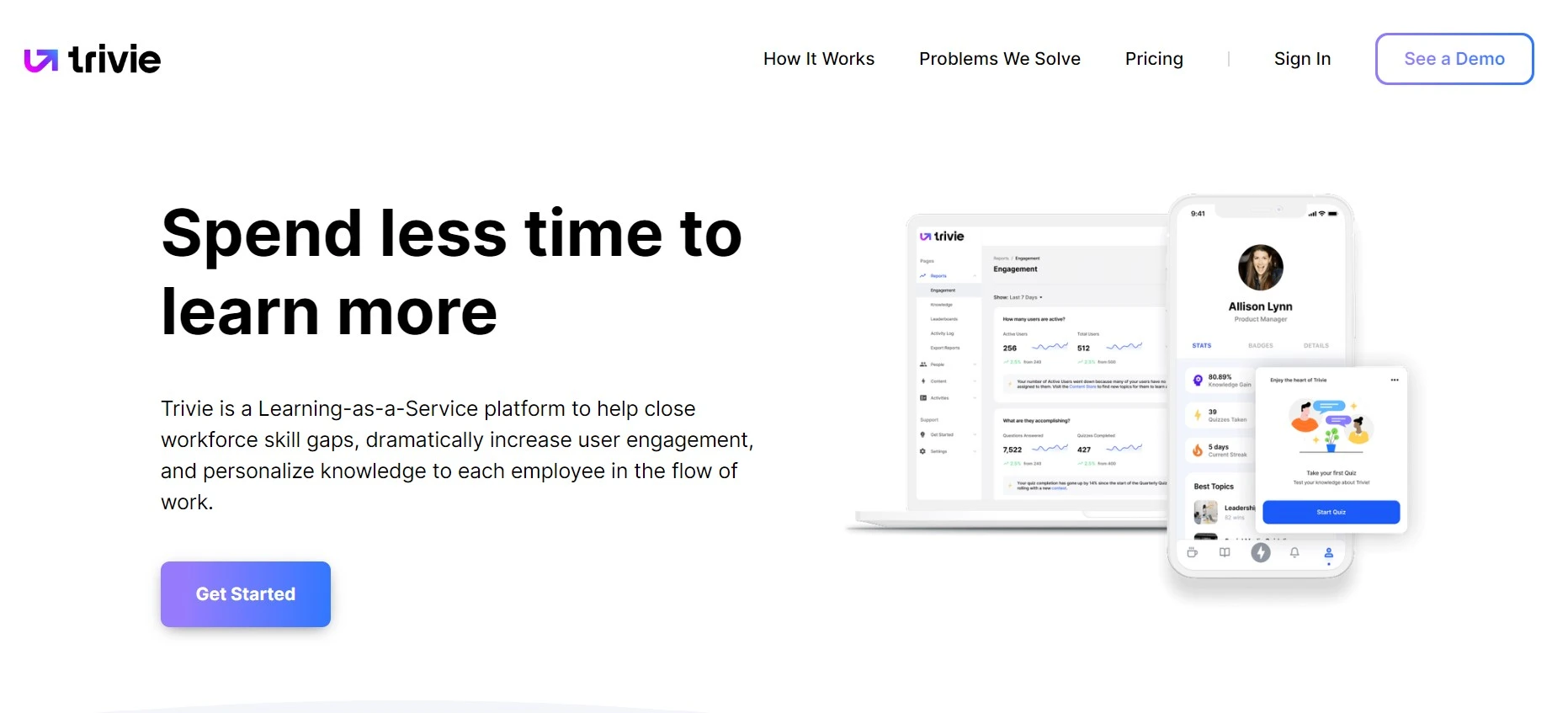 Trivie is a micro-learning platform that basically combines brain science, gamification, and adaptive learning to provide a superior learning experience. It is a cutting-edge onboarding automation tool that basically applies personalized, automated and adaptive methods for training and assessment methods. And this helps employees to learn quickly and retain the information easily. Moreover, it offers deep insights to the management about employee progress.
Pricing – Starts at $499 per month
5. LevelJump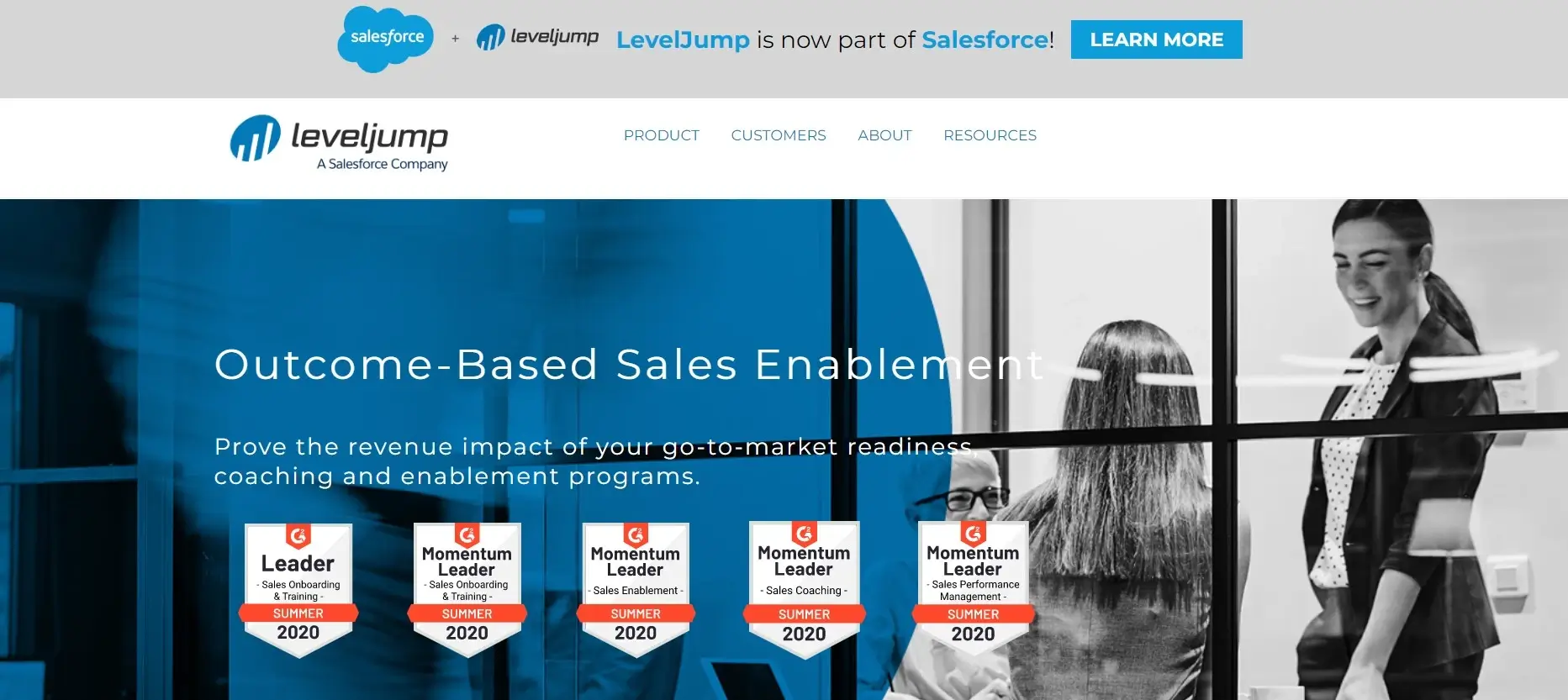 LevelJump is a SalesForce product that focuses on outcome-based training for new hires. In addition to the planned knowledge delivery, it also makes the trainees more productive, skilled, and capable of achieving defined sales and revenue targets. It is one of the most popular and trusted online onboarding tools.
Pricing – Starts at $45 per user per month.
6. Brainshark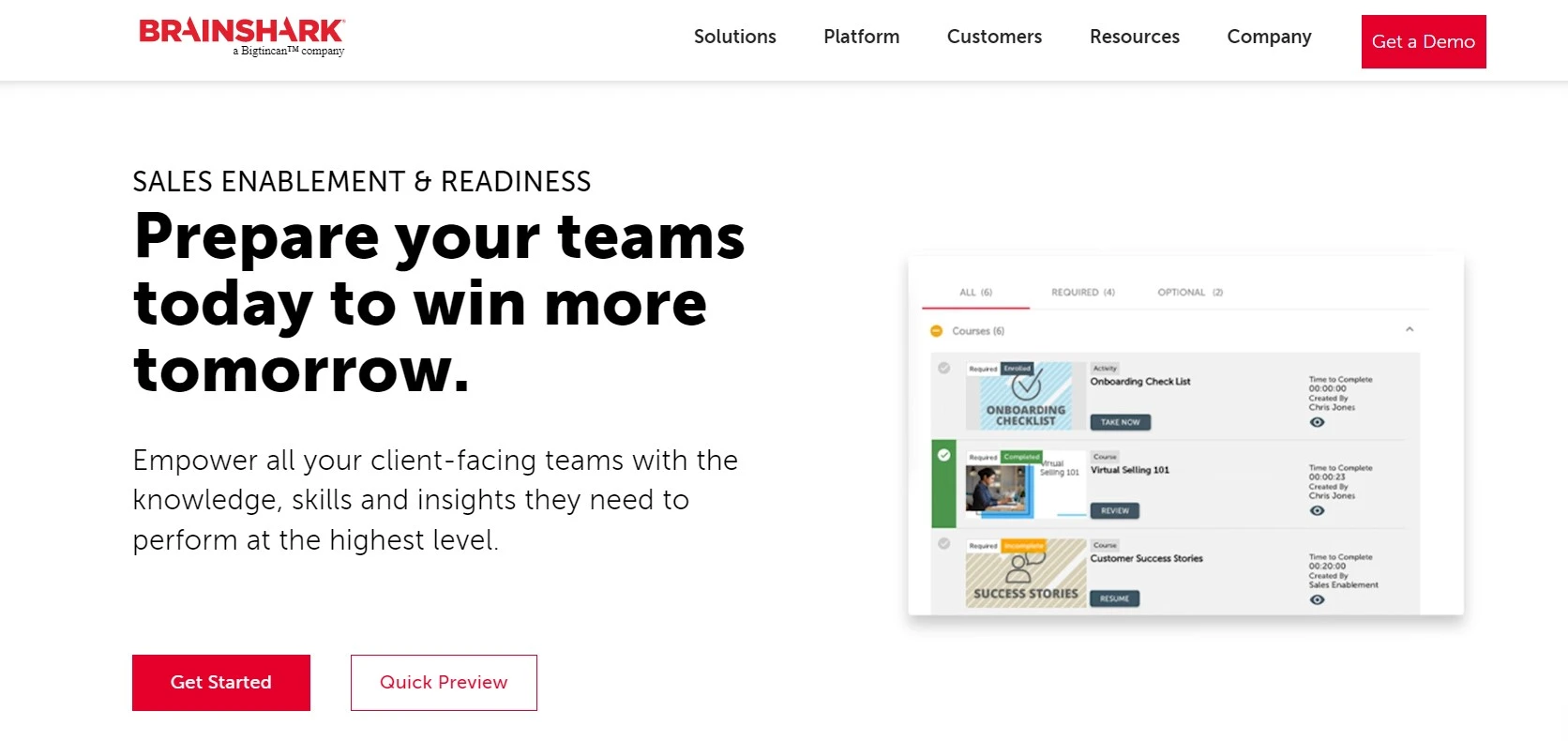 Brainshark is a data-driven sales readiness platform that provides the tools to prepare your client-facing team with the required knowledge and skills. It provides technological training solutions and also deep insights into sales performance. And this will certainly help you to implement and improve your sales onboarding program effectively.
Pricing – Costs $420 per user, annually.
7. WorkRamp

WorkRamp is a comprehensive learning platform that helps modern enterprises build engaging learning experiences for employees, customers, and business partners. Most importantly, it provides a simple and attractive learning interface and detailed metrics to ensure the best results.
Pricing – Starts at $25 per user, per month
8. Continu

Continu is a modern learning platform that offers a beautiful and convenient user experience, making it easy for new employees to access and understand specialized training. In addition, Continu integrates seamlessly with the other workplace tools and lets you import diverse learning content into a customizable structure.
Pricing – Send request for quote.
9. TalentLMS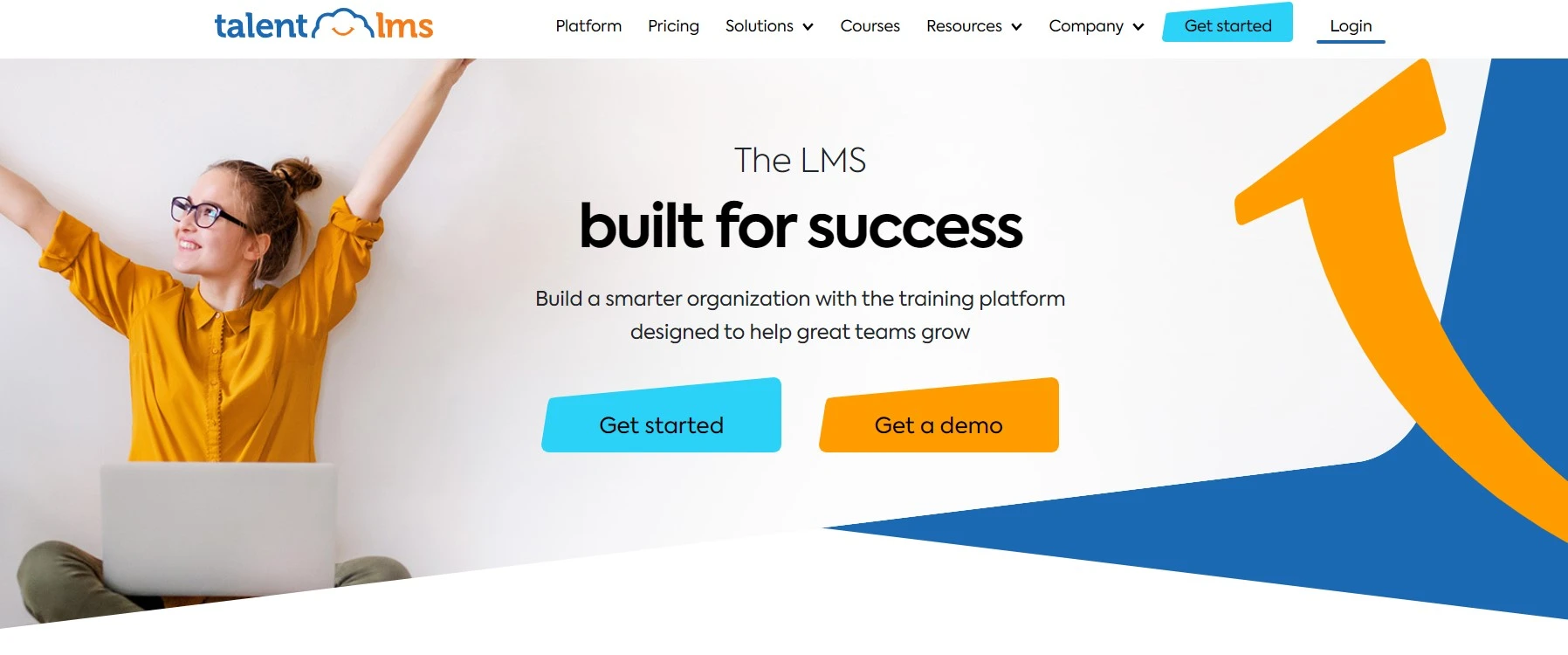 TalentLMS is a Learning Management System that provides a personalized, convenient, and engaging training experience for new employees. It also provides expert guidance to help the management provide the best training for the sales team quickly.
Pricing – Starts at $69.00 per month.
10. 360Learning

360Learning is an advanced cloud-based training software that basically empowers training teams to develop the abilities and culture of new employees through collaborative learning. This collaborative LMS enables employees of growing companies to learn from their collective expertise.
Pricing – Starts at $8 per user per month
The right sales training and onboarding tools will primarily boost employee productivity and retention. And this will eventually convert to higher profitability and stability for your organization.
But that's not all! Here is the list of the significant benefits of using the best sales onboarding tools-
Organizations with a standard onboarding process are usually able to retain more recruits. And standardized processes with the best sales onboarding tools certainly provide enhanced guidance to new employees.
The high quality of training and learning opportunities available through advanced sales onboarding software improve the engagement of new employees. Moreover, this is crucial as 65% of employees say that high-quality training makes them feel highly engaged.
Online onboarding tools ensure that the employees get systematic and comprehensive training that keeps them motivated and engaged. And this is crucial to retain them as new hires who get proper onboarding are 50% more likely to stay with the organization in the long run.
The specialized yet quick training provided by sales onboarding tools ensures that recruits quickly acquire the required knowledge, skills, and abilities. Such concise training certainly makes them productive assets for your company in a short time.
Digital onboarding tools eliminate delays, manual errors, and excessive paperwork. Above all, this makes the training quick and error-free.
The right onboarding tools also help you customize the training so you can train employees to match the culture and operations of your company. This approach is unlike other training courses on the internet.
Onboarding and training tools also provide assessments and metrics that help you understand the competencies of every employee.
They also allow the personalization of onboarding and the latest technology to make the training more enjoyable.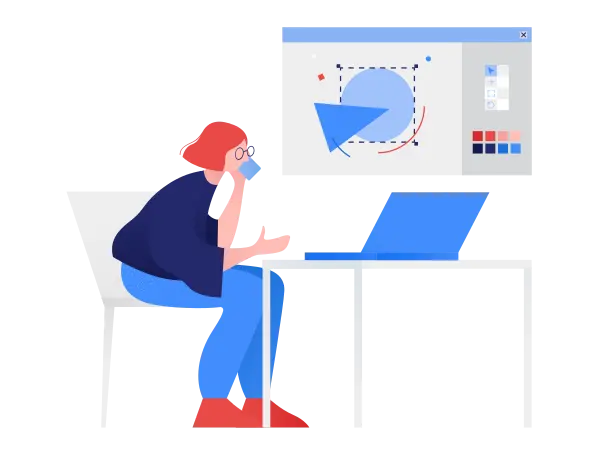 A good sales training and onboarding tool must offer some key features affordably. Let us check out the essential features it should have –
1. User-Friendly Interface
A user-friendly interface and proper support are important to ensure that your new employees can start using the tool quickly and easily. After all, long training sessions required for a training software will defeat its purpose!
2. Cloud-based software
Cloud-based software is better such as virtual desktop solutions. This feature will allow employees to access the centralized software and database anytime and anywhere. And this, in turn, will certainly make the training more convenient and hassle-free.
3. Workflow automation
Workflow automation means the tool must allow you to automate repetitive or planned tasks during training and onboarding. These could include standard paperwork, messaging between departments, automated reports, course content delivery, assessments, and certifications.
The aim is to give all stakeholders an overview of the onboarding while maintaining cost efficiency, timeliness, and accuracy.
4. Assessment and Analytics
The onboarding and training software must provide advanced assessment tools and detailed performance analytics. These are crucial to track and improve the employees' progress, and make them productive.
5. Modern Technology
The software must also use modern technologies such as virtual reality, gamification, interactive videos, image personalization, and much more. Technology will create an engaging learning experience that boosts interest and involvement.
6. Content addition and structuring
It must also allow diverse content addition and structuring features to enable comprehensive and customized learning for new hires. The right tool will integrate the individual into the company's culture and processes along with the standardized training.
There are many sales onboarding tools with varying features and pricing plans. But not all may be effective for your business! So here are some essential factors that you must consider while looking for the best sales onboarding tools-
1. Features
As you read above, it is essential to match your needs with the key features of good sales onboarding tools. Basically, even the most advanced sales onboarding software with many features will not be ideal for you if it does not match your company's needs.
2. Affordability
There's always a tradeoff between your budget and software features! But the key is to study the features and find the most affordable tool that meets your company's requirements.
3. User interface and Convenience
The tool you select should be convenient for your employees to ensure the best results. So, consider the interface, responsiveness, tutorials, and user-friendliness while making a choice.
4. Centralized access
Access to a centralized database from employees at various locations is essential in any training software. Hence, try to look for online onboarding tools that use cloud technology.
5. Structured content
The tool must offer the ability to create a customized structure for various formats of training content. In other words, it must allow you to organize your content in an easily understandable and accessible structure.
6. Automation features
The right onboarding software will also allow the automation of planned tasks to eliminate paperwork, compliance issues, human errors, miscommunication, and unnecessary costs.
What Is The Future Of Sales Onboarding?
Sales onboarding isn't going anywhere! Led by innovative sales onboarding software, various businesses are further upgrading and implementing the sales training and onboarding processes.
After all, sales reps add the direct appeal and human touch to sales that technology can't replace! So, it's time for you to apply a planned and tech-driven onboarding process to build a team of competent sales reps for your company.
Ready To Build Your Dream Team Of Sales Reps?
Training new hires into skilled and knowledgeable sales res has never been easier! Just go ahead and work with your HR and Sales managers to create an unbeatable onboarding program using the best sales onboarding tools. And you will soon have a talented team who will skyrocket your sales!
All the best!
FAQs
1. What are the 4 sales onboarding phases?
The 4 phases of onboarding include pre-onboarding, welcoming new hires, imparting training based on the role, enabling a smooth transition to the new role.
2. What is sales onboarding?
Sales onboarding refers to a program that provides newly hired sales reps with the necessary knowledge, skills, and company values for their role. It is essential for improving employee performance.
3. What features should sales onboarding tools have?
A sales onboarding tool must support sales automation, be feature-rich, have a simple UI, provide centralized access, be light on the pocket, and have structured training content.