10 Ultimate Sales Coaching Tips For More Sales & Revenue
Most companies these days are actively incorporating sales coaching in their process. It helps improve the performance of each salesperson of the firm, which leads to more sales and ultimately boosts the company's revenue.
Companies that have solid sales coaching programs are able to see 28% more win rates. However, most often, sales leads don't know how to go about them which can lead to a drop in the sales reps' performance.
Don't worry as we have your back. In this blog post, we'll find out what sales coaching is about, what makes a successful coach, and the best sales coaching tips that work.
What Is Sales Coaching?
Sales coaching refers to the process of facilitating sales reps, evaluating the skills and knowledge while giving them feedback to enable continuous improvement in their performance. Sales managers often carry it out. With proper sales coaching, sales reps can enhance their selling skills. It would help reps identify their shortcomings on their own and allow them to take responsibility for their performance and try to improve it.

Importance Of Sales Coaching
Sales coaching has a substantial impact on your business as it helps close more deals. However, sales coaching has many other advantages that make it an activity that you can't ignore.
1. Increases retention rates of employees
In sales, employee turnover is a huge problem. The main reasons may be too much pressure or a fat salary package offered by other companies. It is possible to motivate sales reps to stay by offering professional development opportunities. Most reps believe that professional development matters a lot and should be a part of in-house programs.
2. It allows sharing strategies
As a sales manager, if you notice a rep using a specific sales strategy that fetches excellent results, you can also make the rest of the sales team learn the technique. Sales coaching can therefore help share knowledge and improve the selling skills of the rest of the reps in the team.
3. It makes the investment in sales training worthwhile
Most businesses spend a lot on sales training, but what they teach doesn't stay with the sales reps for long. It is sales coaching that helps in supplementing the sales training to get desired results.
Characteristics Of A Great Sales Coach
If you are wondering how to be great at sales coaching, please note that being a sales coach is not an easy task. It is so because you have to be forceful enough to improve their selling skills and, at the same time, be approachable enough so that reps can share their issues with you. However, one can become a great sales coach once one learns how to do it.
Here's are the qualities of a great sales coach,
1. Asks reps open-ended questions
2. Listens actively during a one-on-one conversation with reps
3. Helps reps self-discover their performance issues
4. Enables reps to improve their performance by developing targeted solutions
5. Provides honest feedback by supporting and motivating reps.
6. Intervenes right before a sales rep fails to meet the target
Sales Coaching Techniques
Here are a few effective coaching techniques that work well for every kind of sales team,
It is easier for sales managers to turn into great sales coaches with the right techniques. So, here are the ones you should use,
1. Preparation
Getting prepared for coaching is crucial because you can't expect results unless you have the right mindset. In a coaching session, a manager would have to engage the sales reps, create an environment to ask questions that promote thinking, share different perspectives, give feedback and share ideas. With sufficient preparation, you can brace yourself up and perform your best.
2. Connecting
The real strength of coaching lies in how the manager connects with team members. There will be active learning when it is a two-way street of trust and respect. It is best to connect with every team member personally and professionally to build a bond.
3. Assessing
Study the present situation to determine the strengths and gaps clearly. See how you can improve it. For that to happen, you as a sales coach must align with the team members. Actively listen to what the rep has to say and ask more questions from your end to understand better. This will help you find out how to proceed with your coaching.
4. Analyzing
With the help of proper analysis, sales coaches and reps can get to the bottom of the issue that is hampering the desired outcome. It is essential to get to the actual problem as there is no use in spending time on the wrong issue. The issue can be related to a lack of knowledge, skill or will. Issues with will can have a link to fear that is due to lack of skill or knowledge.
5. Addressing
You require a solid plan of action to improve selling skills. The team members participate in brainstorming solutions where the sales coach may act as a guide to help the team member evaluate which of the solutions is ideal. It would help the reps learn to take ownership.
6. Commitment
There is a need for commitment to strengthen performance. The team members have to be clear on what the organization expects from them and hold themselves accountable.
7. Action
As a sales coach, you have to follow up to bring in change and make the sales team members accountable for their actions and stay committed. Find out the improvement and encourage sales professionals to embrace change.
Sales Coaching Tips That Work
Here are some sales coaching tips and best practices that you should follow to help coach the sales team better.
1. Pay attention to the well-being of reps
Many sales reps are under mental and emotional strain due to various reasons like shifting in routines while hitting quotas or changes in work environments. The mental health of the sales reps is something that you should pay attention to. Only then you can expect results. It would be better to ask reps how they feel once a week. Ask questions like 'How did the meeting go?' and make sure you listen to what they have to say. Once done, reiterate the main points of the discussion to make sure you got what all they said. You can even ask for further clarification to know their mental state. This is one of the most important sales coaching tips.
2. Earn the trust of reps
This is one of the most noteworthy sales coaching tips. As a sales coach, you have to win the trust of your reps and build a two-way relationship. The best way to do so is by sharing personal anecdotes with them. They must be honest and have elements of weaknesses and failures on them along with success. You have to share those stories with reps to which they can relate. They would understand that they are not the only ones having a tough time with sales.
3. Make use of technology for review
It will be great to be abreast of the times and use a conversation intelligence tool for reviewing calls made by sales reps. We have already seen that many such tools can give guidance to your reps. You will be surprised to see how using them fetches impressive results. In fact, this is one of the best sales coaching tips around.
4. Let reps evaluate themselves and set their own goals
Given that you can't be with a rep all the time as a coach, you have to encourage them to evaluate themselves on their own. They have to gauge their performance and work towards building self-improvement goals. As a coach, you have to let the reps be by themselves.
5. Concentrate on improving one area at a time
Instead of working on all the areas at a time, choose to focus on just one. You will be able to see a lot of improvement when you stick to improving one area at a time. Let's say a rep has trouble with the intros of calls, an example of coaching the right way would be to make that rep practice different intros with his colleagues. You can review the calls and give them your feedback. With time, you can see them improve.
6. Create boundaries for your team
It is common for sales reps to get bombarded with emails, texts, and calls after certain hours. As a coach, you need to set working hours and ask reps not to schedule calls after those hours. It will help them allocate more time for other work that requires their undivided attention.
7. Make use of sales data
Instead of doing guesswork, it is better to use tools to determine what areas sales reps need to improve. You can make a note of their conversion metrics. If you witness an increase in the deal velocity but a decrease in close rates, you have to take a deeper look at each step they take, i.e. how they move from sending emails to prospects to meeting them and giving a demo to closing the deal. Find out what is making them rush through the whole process. They may probably be skipping certain parts of the process.
It is also essential to compare the previous performances of every sales rep and the average performance of the team and the top performers. It would help you find out who needs help.
8. Use different sales coaching styles
As selling requires different skills and techniques, you have to ensure that you use various coaching styles when you coach sales reps. Here's what you should do,
Strategic coaching: Strategic coaching provides guidance for the bigger picture. It can be working on topics like how to sell to a particular market, making way through a complicated buying process, and so on.
Tactical coaching: With tactical coaching, you can provide basic suggestions on how to start a relationship with prospects, qualify leads, and so on.
Specific skill coaching: This helps sales reps improve their skills like communication, relationship-building abilities, remote selling, and questioning prospects.
9. Involve sales reps
Sales reps don't like you telling them what they should be doing. You won't get good results when you order them. It would be better to make them a part of the improvement process. You can ask them what they think about their performance and what they should do to improve it.
10. Make the most of top-performing reps
Reps don't need to learn only from sales coaches. They can learn from other reps too. You can use this for your benefit and ask the top-performers to share what they learned with others in the team. It can work well in improving the overall performance of the team. This is one of the most useful sales coaching tips for you.
So, we now come to the end of the sales coaching best practices.
Role Of A Successful Sales Coach
Successful sales coaches are those who help their team get consistent results. They essentially play 5 roles, and they are the following,
1. Define goals and strategies
Sales coaches have to help sales reps define goals and strategies so that it leads to an increase in their focus and helps them succeed in closing more deals effectively. When the sales reps desire to accomplish their goals, the purpose will make them reach their full potential.
When a sales coach motivates the sales rep, it will make the rep work hard to overcome hardships and take ownership while trying to accomplish sales goals.
2. Help execute
A sales coach essentially helps reps develop habits that make it easier for them to accomplish their goals, utilize their time, and keep them going with their plans. Helping the reps change their habits or develop new ones requires a lot of effort, which is why sales coaches regularly get in touch with reps. Also, when reps know that the coaches are watching their behavior, they are more focused.
A sales coach also needs to connect the actions of sales reps with their goals in action plans. These action plans help define what the reps will do and won't do so that they utilize their time better and fetch good outcomes.
3. Provide guidance
Sales coaches as guides ask reps questions that let them discover their answers. At the same time, they also provide direct advice to them. In sales coaching, there is the need for direct and immediate advice. The focus has to be on the way the coach delivers the advice. It depends on the level of the sales rep's expertise, and the sales coach has to find out if there is a need to be more directive or work as a facilitator. There is a lesser need for being directive as the experience of the rep increases. An experienced sales rep would only need the coach to be facilitative.
4. Develop skills and knowledge
A sales coach has to analyze the reps' skills, knowledge, and ability and make them take ownership of their development. Understanding how capable the reps presently are and where they can go once they reach their potential makes it possible to see developmental gaps. The coaches can accordingly build plans for developing reps and send them for additional training if required.
5. Motivate sales reps
Understanding what motivates every rep and trying to maximize that is a significant role of every sales coach. The popular opinion is that having a sales quota to meet and a compensation plan is enough to motivate sellers. However, it is a misconception. Money need not be the motivating factor every time, and the sales coach has to find out what motivates every rep they are working on. Upon being motivated, sales reps can have higher energy levels and can perform better at making sales.
As a sales coach, you have to play all the above roles and ask yourself whether you are performing your best.
Ways To Measure The Effectiveness Of Sales Coaching
As a sales coach, it is evident that you would want to know how effective your coaching is if you are following the sales coaching tips well. Here are a few measures of effective sales coaching,
1. Improvement in sales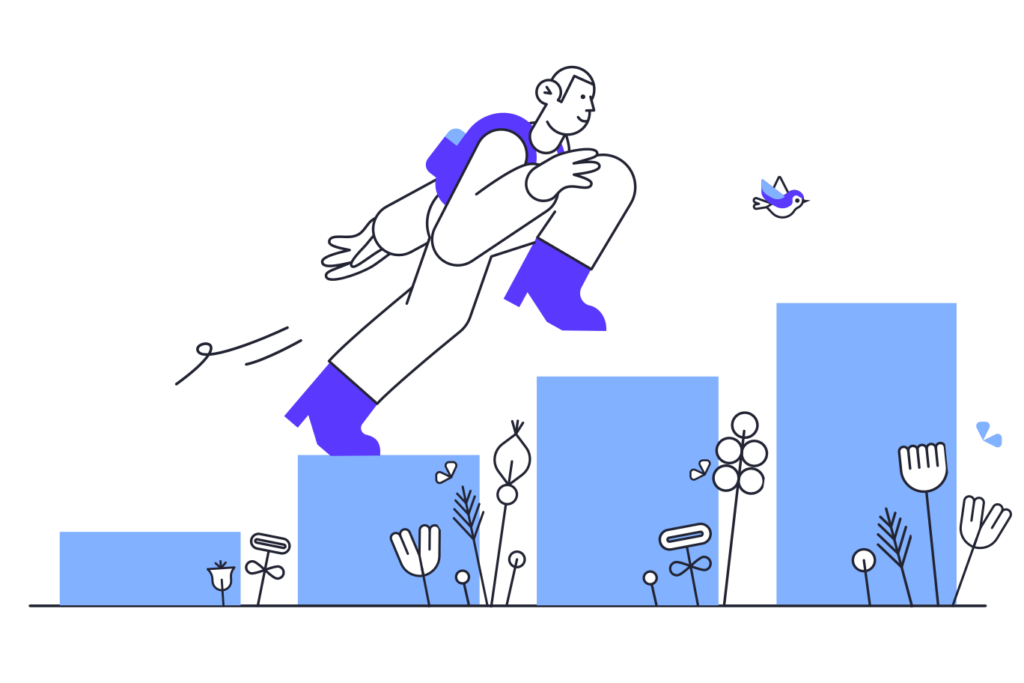 Improvement in sales is the first indicator of the success of your coaching. Try to find out precisely what is working well so that you can further strengthen it to give sales an extra boost. On the other hand, if the team isn't improving as expected, you should try to speak to the team and find out what you can do from your side to get better results. The main reason for sales being below the average mark is sales coaches trying to pass on their knowledge instead of enhancing the thinking skills of reps.
2. Increased retention of top-performing reps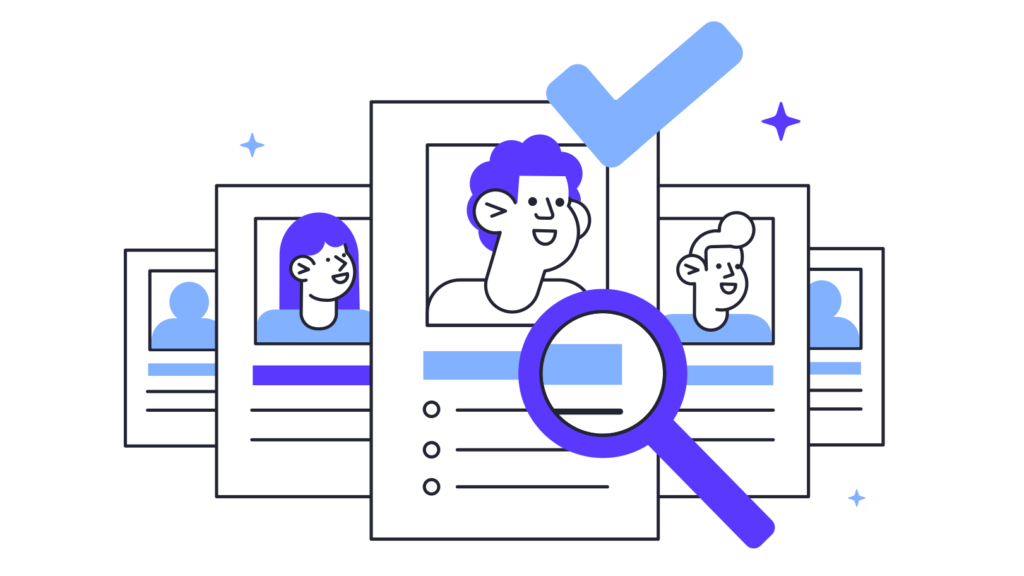 Top-performing sales reps are an asset to the company. Coaching them appropriately can increase sales and make your business boom. When they make more sales, they intend to become loyal to your company as you are their guiding force and have helped them achieve so much. On the contrary, improper coaching can stall the progress of high performers, and they would not improve. In this case, they are less likely to be loyal to your company and search for better opportunities elsewhere.
Overall, increased retention of top performers means that you are doing an excellent job as a sales coach.
3. Better customer satisfaction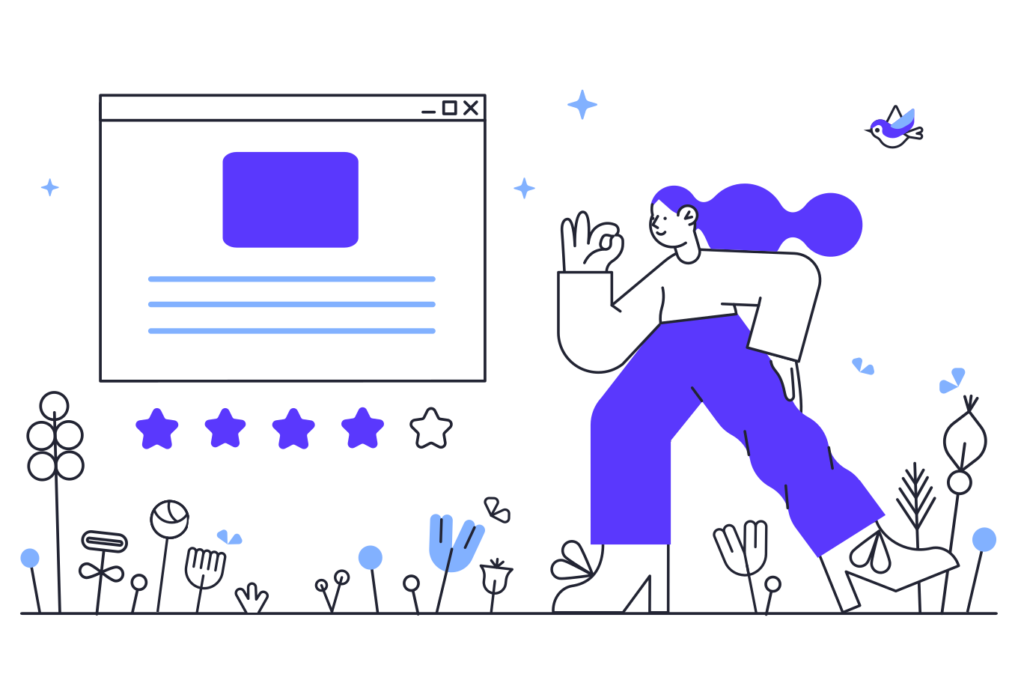 With proper coaching, salespeople can make better bonds with their customers and can understand their needs better. As a result, you can see that the customers are more satisfied. This is a clear sign of your coaching being effective.
If the customers are not happy, you should focus on getting the details of how reps interact with customers and see what improvements are possible for future interactions. After all, sales reps will close more deals only when they can impress potential customers.
4. Improve productivity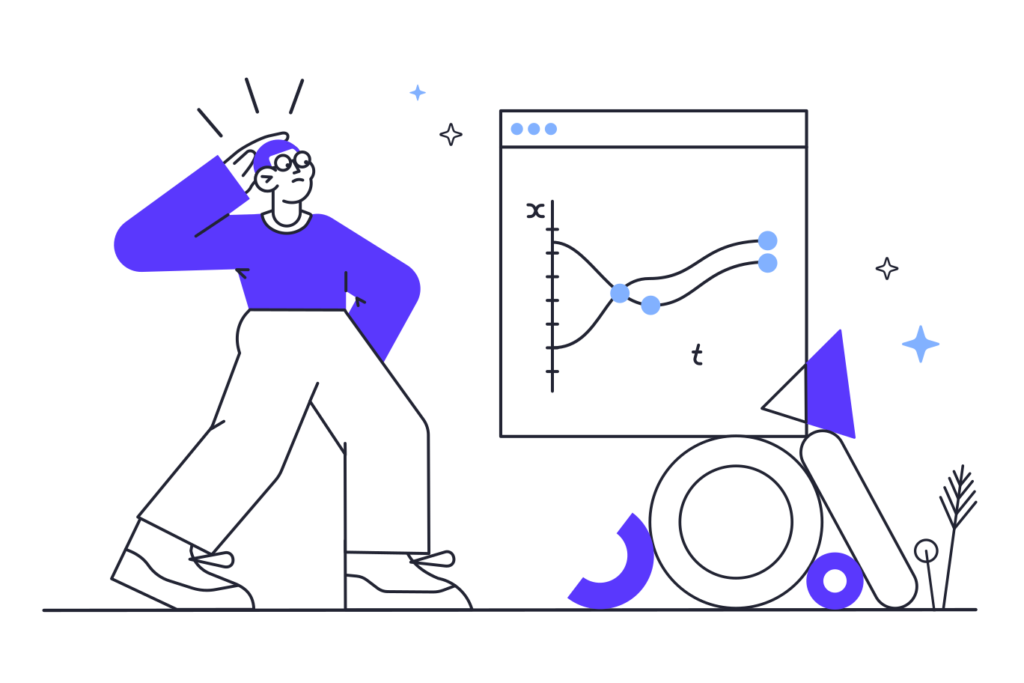 The productivity of sales reps improves when you coach them well. They become more efficient and can do more work in less time. If the sales reps are not productive enough, you have to determine what is hindering their performance.
5. Higher understanding of issues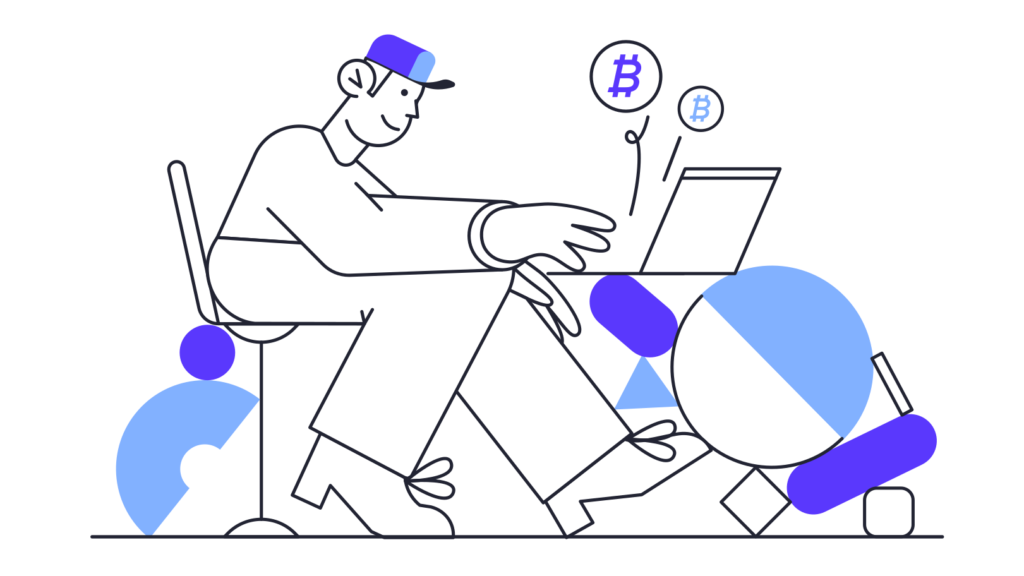 When you give the right coaching to sales reps, they tend to be more capable of identifying problems around them. When they come up with problems you have not heard of before, it means that their knowledge of problems has improved and your sales coaching is quite effective.
These are some of the measures of the effectiveness of your sales coaching, but they can help you find out how you are faring and where you need to improve.
Challenges Of Sales Coaching
While sales coaching bears a lot of importance, it is often a struggle to bring up an effective sales coaching program. It takes time and cooperation from the sales team, which makes the task a little tricky. Here is a list of some of the common challenges in sales coaching,
1. Sales reps think that they don't require coaching
A majority of reps believe that coaching and training can help enhance their selling skills and propel their career. But some feel that there is no need for coaching. Such thoughts are mainly of those who are already performing well and achieving their goals. It is essential to instill the coaching culture to counter such thinking. The truth is that even the sales coaches have to get coached. The senior sales leaders can set an example for the sales team by continuously improving their skills. Doing so will make sales reps realize the importance of continuous improvement, and they will follow suit.
2. Sales coaches face difficulty in measuring success
Most professionals want to make sales coaching a part of their organization, but they don't know how to measure its success or ROI. It is one primary reason for not going in for coaching.
However, choosing a sales coaching platform will help you with the metrics you need to measure success. It is possible to set certain goals for the whole sales team and individual reps using a reliable sales coaching tool. Understanding each rep's strengths and weaknesses makes it possible to set goals and coach them accordingly.
3. Reps are unwilling to put in time and resources
Sales coaching requires time and resources, and it is usually a challenge for organizations. Sales reps and coaches have to spend their time getting coached and coaching, respectively. Plus, it may require implementing new technology, changes in schedule, and the way the sales department works. However, despite the investment involved, coaching can be helpful to the organization in the long run. The business can see better outcomes after they adopt sales coaching.
4. Inability to understand what makes a sales coaching program effective
It isn't pleasant to see that organizations understand that a good sales rep doesn't necessarily make a good sales coach. They make their top-performing reps sales coaches without giving them proper training for the new role. If you want to devise a coaching plan that fetches results, it is essential to train the sales coaches before they start coaching the sales reps of the team.
As you can see, most of the challenges are relatively easy to overcome once you implement sales coaching strategies and set up a coaching system. After seeing the advantages of sales coaching, the management would likely want to make it a part of the organization.
The Right Time To Start Sales Coaching
The right time to hire a sales coach is when the sales teams need some skill-sharpening. It is essential when the organization is planning to expand or restructure itself or after a major sales plan failure. During such times, the sales teams are willing to get directions to get on track and help the company grow, which is the bottom line of every business.
Make sure that the coach follows the sales coaching tips mentioned above.
Sales Coaching Tools That Help
Sales coaching tips are not enough. You can use tools to help improve and simplify your techniques of sales coaching. Here's a list of the most effective ones that you can use as a sales manager.
1. Chorus.ai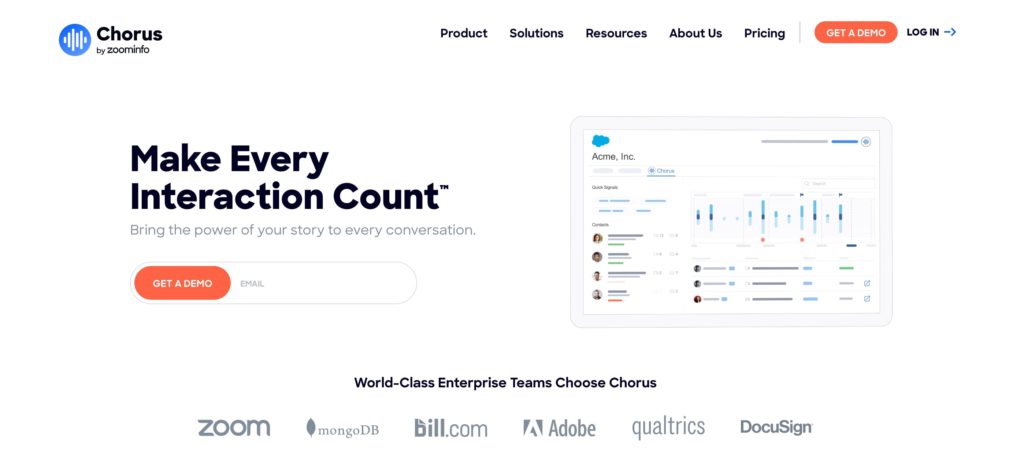 If you are looking for a simple tool that helps coach reps and sharpens their skills, Chorus.ai is for you. It is a conversation intelligence platform that performs sales conversation analysis to implore the performance of reps. Powered by AI, the tool transcribes, records, and provides feedback for every interaction with customers. It points out the areas where the reps have to work more.
2. Gong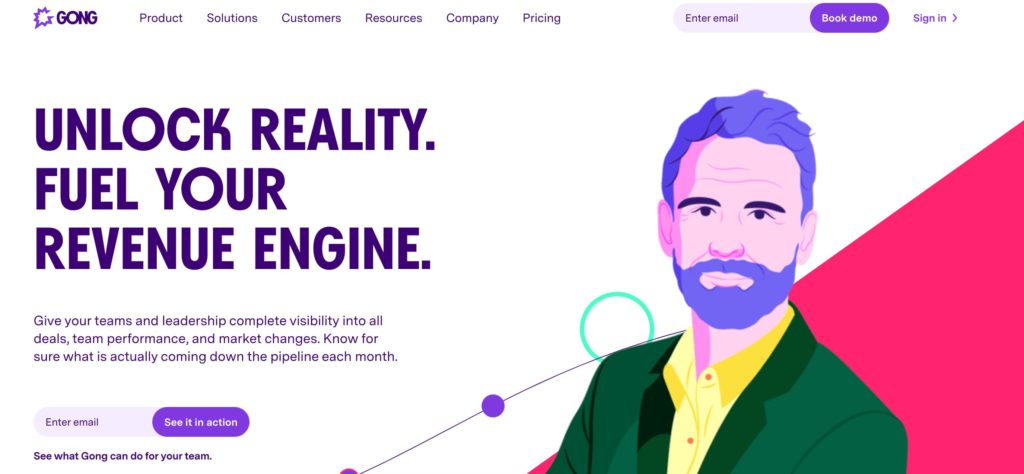 Yet another tool with conversation intelligence capabilities, Gong lets you look at how reps are interacting with customers. It will help you find and replicate the actions of top-performing reps and, on the other hand, help those who need support. Using Gong, it is possible to review the reps' conversations with potential and existing customers on different channels.
3. Showpad Coach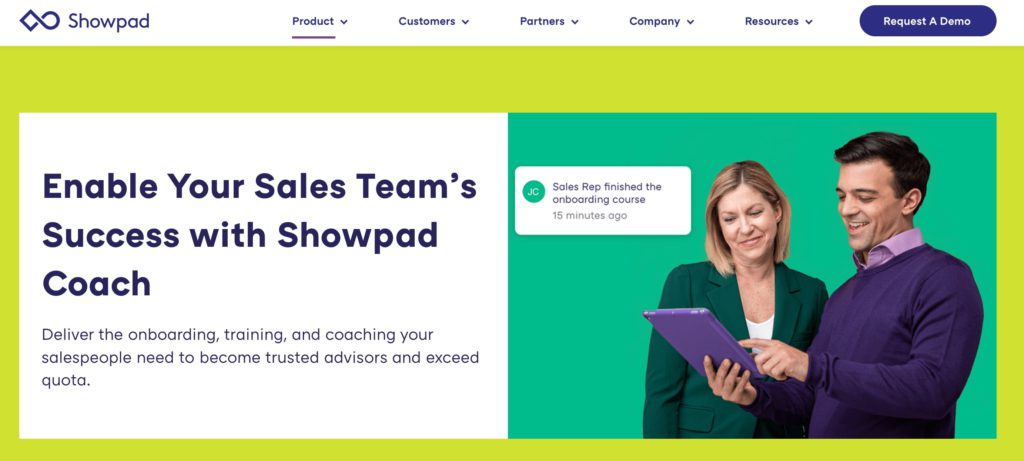 Showpad is a sales coaching and training software that allows you to take care of coaching, sales onboarding, and training sales reps. You can review the analytics of the reps and find out what kind of support and coaching each of them requires. It is also possible to create coaching videos, share them with reps, and provide tailor-made support.
4. ExecVision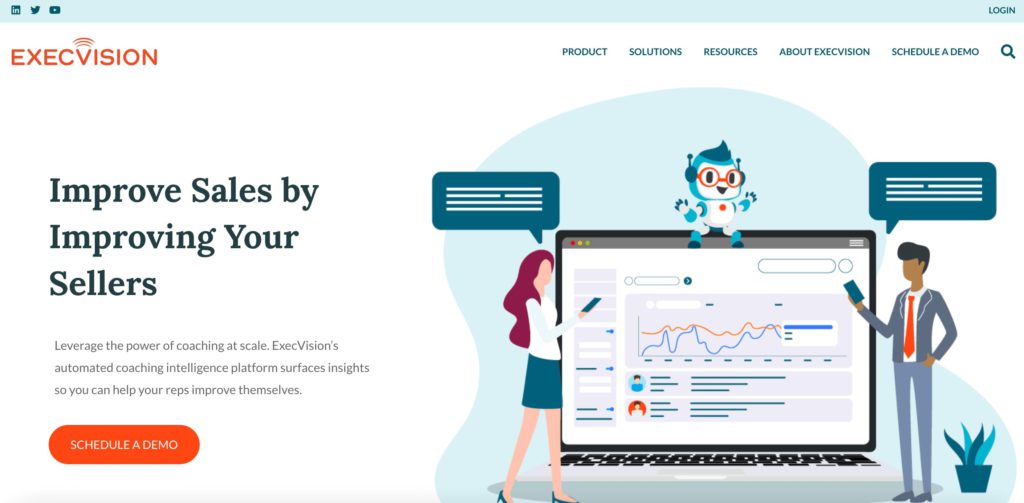 ExecVision is also a conversation intelligence platform like most others on this list, but it is more suitable for coaching a larger team of sales reps. It is a tool that enables you to assist reps and focus on areas that require improvement. With the software, you can spot where the rep requires coaching and support.
5. SalesLoft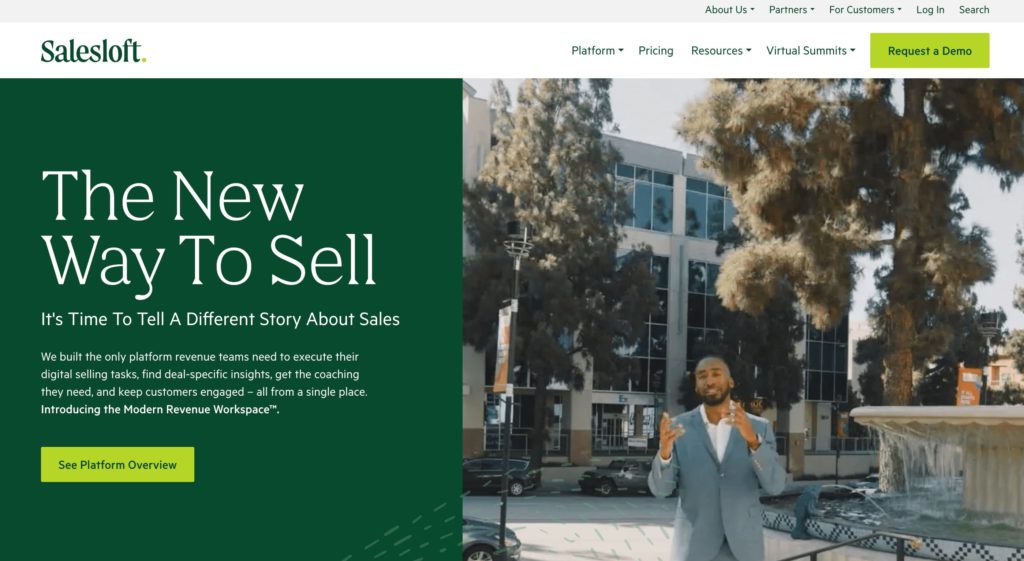 SalesLoft is a sales coaching platform that guides sales reps through the sales process and spots the problem areas in ongoing deals. It helps in replicating and sharing the behavior of the top-performing reps with the whole sales team. The best part about this software is that you can integrate it into CRMs.
Start Your Sales Coaching Journey Now!
You have seen what sales coaching is and how to be great at sales coaching. It must be clear by now that to be a successful sales coach; you have to get in touch with your team daily, provide continuous training and give them regular feedback. Make use of the effective coaching techniques mentioned above, and they will help you fetch great results.
We hope we have made coaching a sales team easier for you with our sales coaching tips! You can thank us later for the improved performance of the team.
FAQs
1. What is sales coaching?
Sales coaching refers to the process of evaluating the skills and knowledge of sales reps and giving them feedback to enable continuous improvement in their performance.
2. What is the importance of sales coaching?
Sales coaching has a substantial impact on your business as it increases the retention rates of employees, allows sharing strategies, and makes the investment in sales training worthwhile.
3. What is the role of a successful sales coach?
Successful sales coaches are those who help their team get consistent results. They essentially define goals and strategies, help execute them, provide guidance, develop skills and knowledge and motivate sales reps.