Salespeople have a significant role to play in the growth of any business. Without them winning deals, there would be no point in the existence of an organization. As a sales rep, you must focus on specific tactics, strategies, skills, and sales techniques to close more deals successfully. If you are wondering how to boost sales or looking for sales tips, you are at the right place. This post will discuss how to improve sales and learn a few tried and tested sales tips and tricks that work well.
Advanced Sales Tips You Should Know About!
Here are the most essential sales tricks & tips that will help you grow as a sales professional.
1. Create a buyer persona and stick to it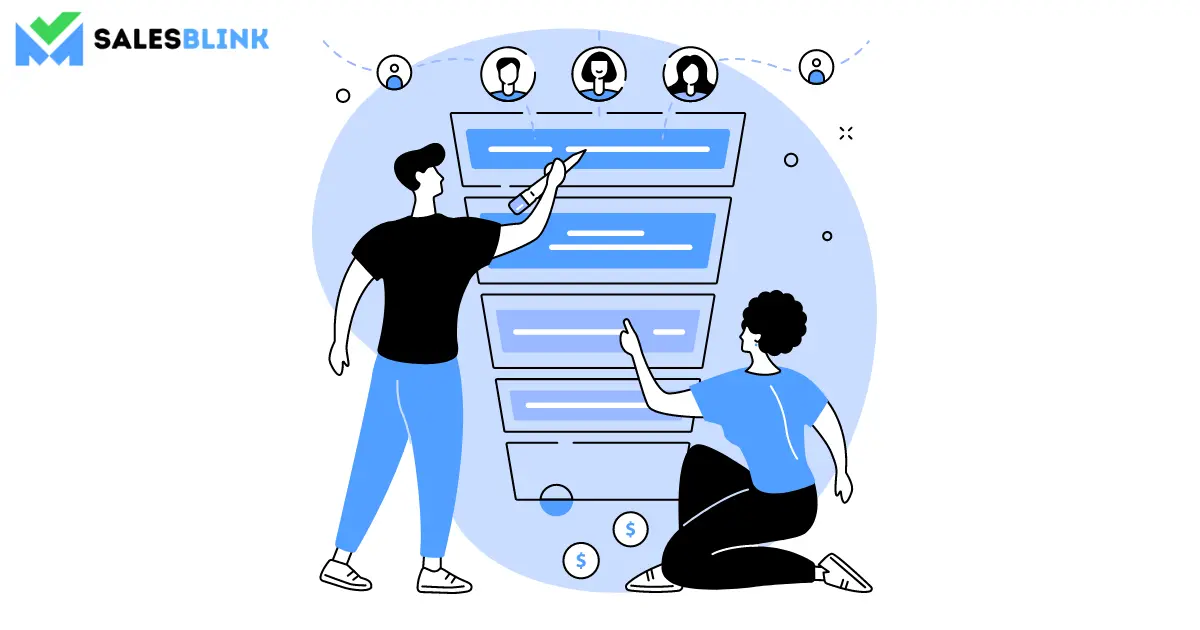 One of the best sales tips is to create a buyer persona for an effective sales process. You can make one easily by asking questions like the following:
a. Which age group do they belong to?
b. What is their gender?
c. How much do they earn?
d. What is their qualification?
The above is just an example of what you should consider while making your buyer persona. There is a lot more involved in it.
You can't stop creating your customer portrait alone; you have to stick to it if you want to drive more sales. Doing so would help you prospect effectively. Obviously, a successful sales rep is the one who researches the prospect well and checks whether they are the right match for the product or service in concern. Doing so will ensure that when you approach those prospects, their likelihood of turning into customers is high.
2. Know what you are selling
The present-day buyers are well aware of the market thanks to all the available information on the internet. It is not easy to trick them into buying your product. You have to win their trust, and that is only possible when you know your product inside-out. It can help you when the prospect asks you out-of-the-box questions.
Also, knowing your product well can make you sound like an expert, and prospects would feel that they can count on you. To leave a lasting impression on prospects, and make full use of all the best sales tricks, you have to know about the following:
1. Different pricing plans
2. The ROI the product or service can bring to the prospect
3. How it is possible to customize the product or service based on the prospect's needs
4. Case studies to prove that the product or service is effective.
5. Technical issues that prospects may ask about
6. Upcoming features or new products in the sales pipeline.
3. Know the prospect before reaching out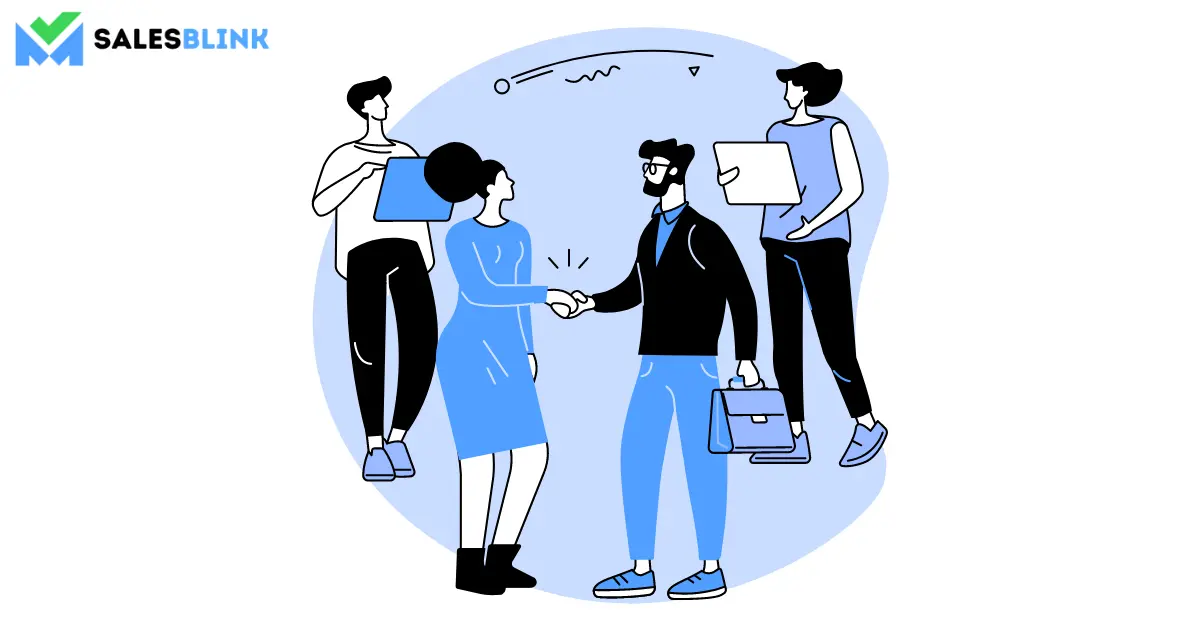 This is one of the most practical sales tips. Once you arm yourself with all the necessary information related to the prospect, it will be easier for you to convert them into paying customers. Learn everything about prospects and their pain points before meeting them. It shows that you have an interest in them and leaves a good impression on the prospects. Try to ensure that you do your research each time you reach out to a prospect to maximize sales.
4. Relate to the pain points of prospects
Finding the pain points of the prospect is the 'Sales tip of the day'! It is one of the most crucial and practical sales tips you need to follow. There would be no need for your product if there are no pain points, and it would be tough to convince them to invest in your offering. That is why you have to help prospects find the pain points if they are unaware of them. They usually are of the following types:
Financial pain points
The prospect may be paying too much for the current solution and may want to cut back on the expenditure.
Productivity pain points
The current solution may be taking away a lot of the prospect's time, and they would want to save that time and put it to better use.
Process pain points
The prospect may be looking for ways to improve the business processes.
Support pain points
The prospects may not be happy with the support they get from the existing provider.
Based on the above, you can find the best way to present your product or service to them. If the pain point is low productivity, you can tell them how your product can do the same task for them faster than their current provider.
If you are wondering how to find out the prospect's pain points, here is a set of sales questions to ask,
a. What is stopping your business from growing?
b. What tasks take up a lot of time?
c. What does the higher authority discuss at meetings?
d. Why are you losing customers?
They may help you get a better idea of the prospect's pain points.
5. Focus on selling solutions and not just products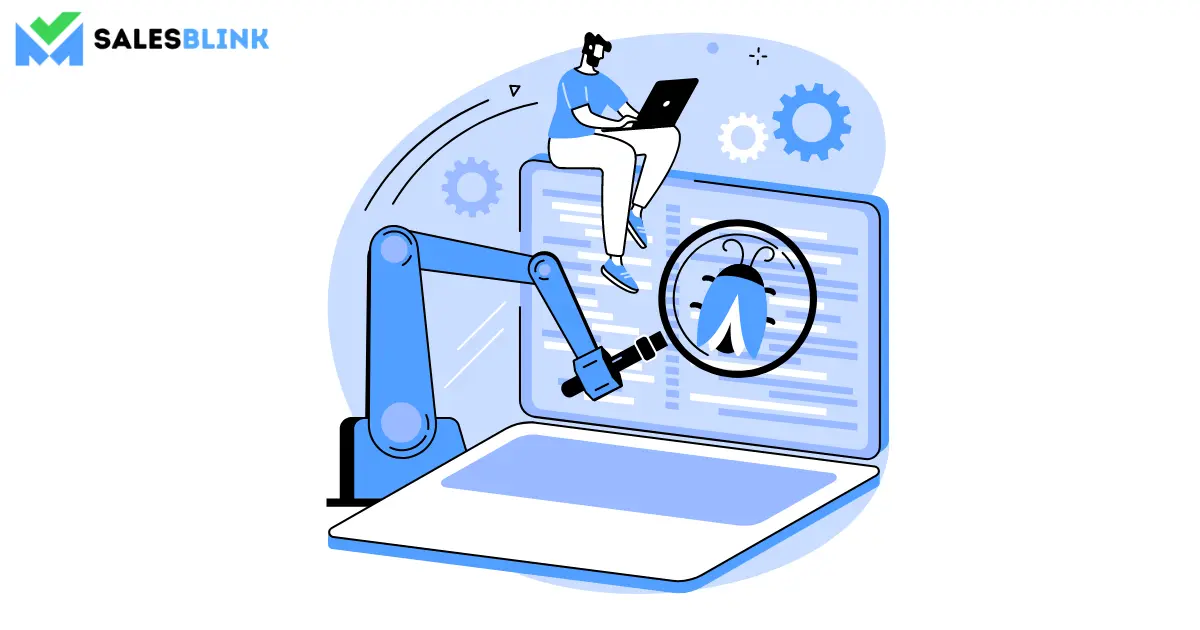 This is one of the best sales tips ever because prospects usually don't bother about the benefits of a product or service. They only want to know what is in store for them. Instead of singing praises of your product or service, you have to focus on demonstrating how your product or service can alleviate the customer pain points. So, you have to gather as much information as you can about the prospects before reaching out to them. Once you get in touch with them, try to understand their challenges and present your product or service as a solution. When you can do so tactfully, you can expect great results.
6. Listen actively
When you are with a prospect, instead of focusing on the product's features, try to get the prospect to talk about their issues and find out their thought process. To understand them, you have to be an active listener; physical presence alone is not enough. Active listening is a skill that you have to develop with time. It certainly helps impress your prospect as, usually, people crave attention. After all, you can have deeper conversations with prospects only when you give your 100% attention to them. Knowing the prospect's needs well can help you succeed at closing more deals. It is obviously one of the best selling tips and tricks around.
7. Manage your time well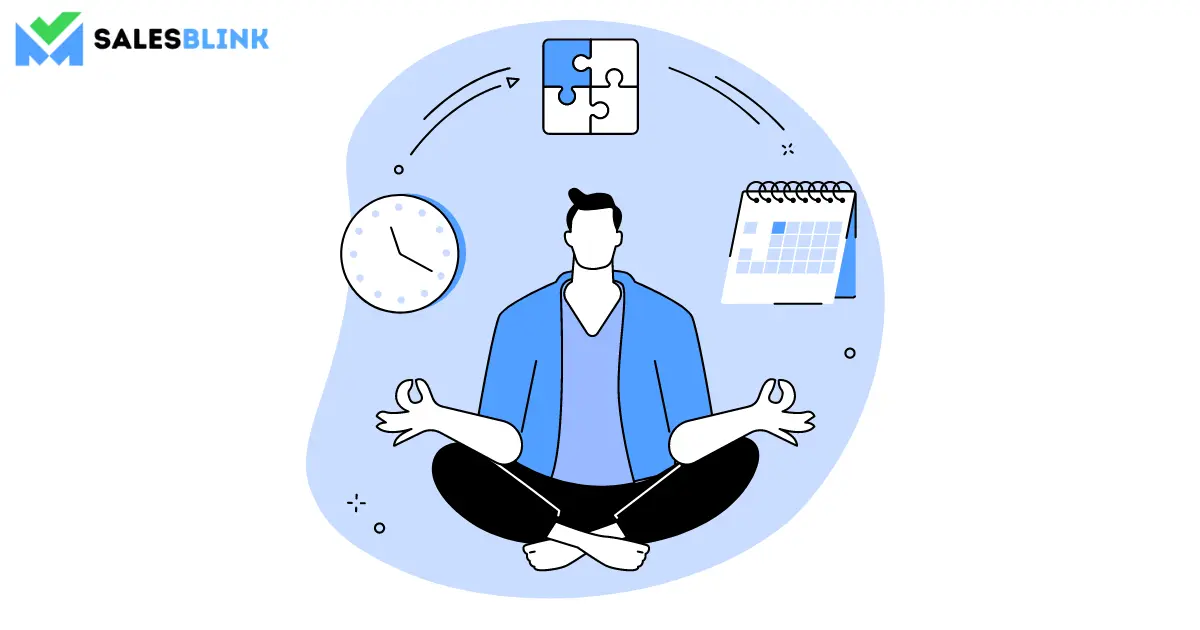 Time is a crucial factor for everyone and you should never waste it. Won't it be great when you can utilize each minute of yours effectively? To manage your time well, get everything organized in your calendar and look at it as soon as you begin your day. Salespersons interact with customers most of the time. Though it is essential, you must understand where to draw the line when the chat moves away from the business. It is also necessary to spend more time on prospects who will bring you more revenue to make the most of your time.
8. Use technology
What if you have just one tool that automates your sales process? Life would become super easy, wouldn't it? And that tool is SalesBlink!
You can use it to schedule meetings to help you save time and leave a good impression on the prospect. A meeting scheduler is your best friend that helps the prospect pick a date and time from your calendar without a rally of emails to and fro. Basically, You only need to share your meeting link, and the tool takes care of the rest.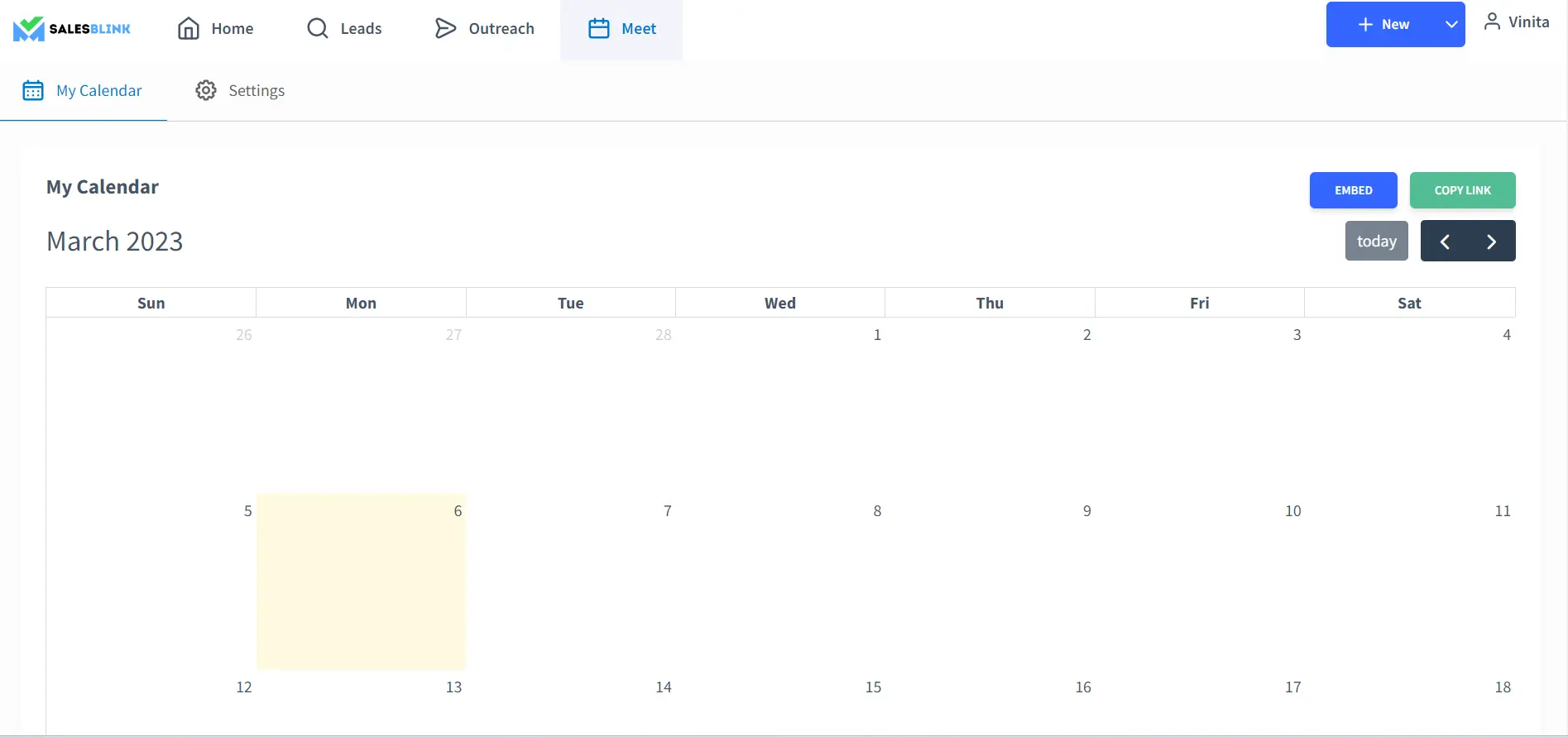 Another way the tool can help save a massive chunk of your time is by simplifying prospecting so that finding leads and their contact details is not a task anymore.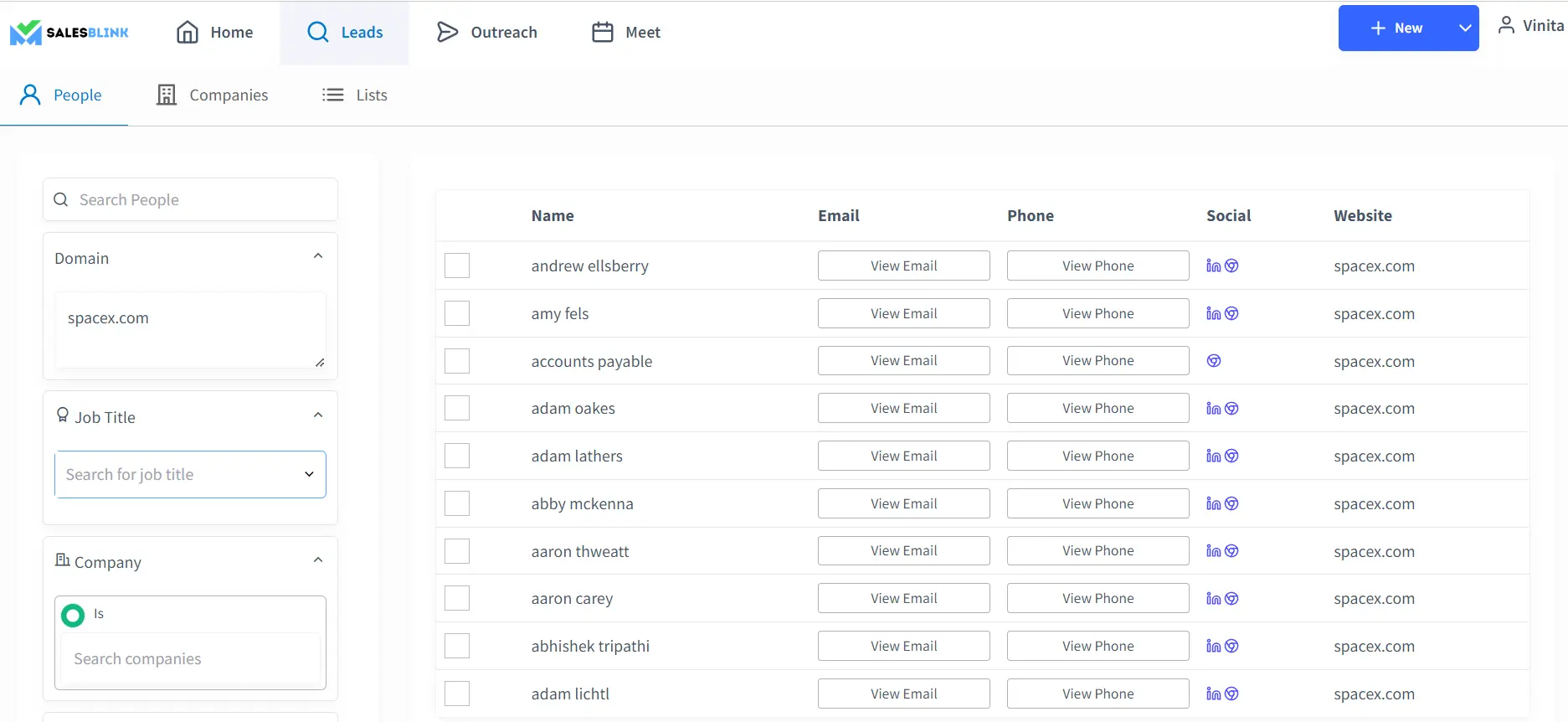 Then you have the cold email software to simplify email outreach for you.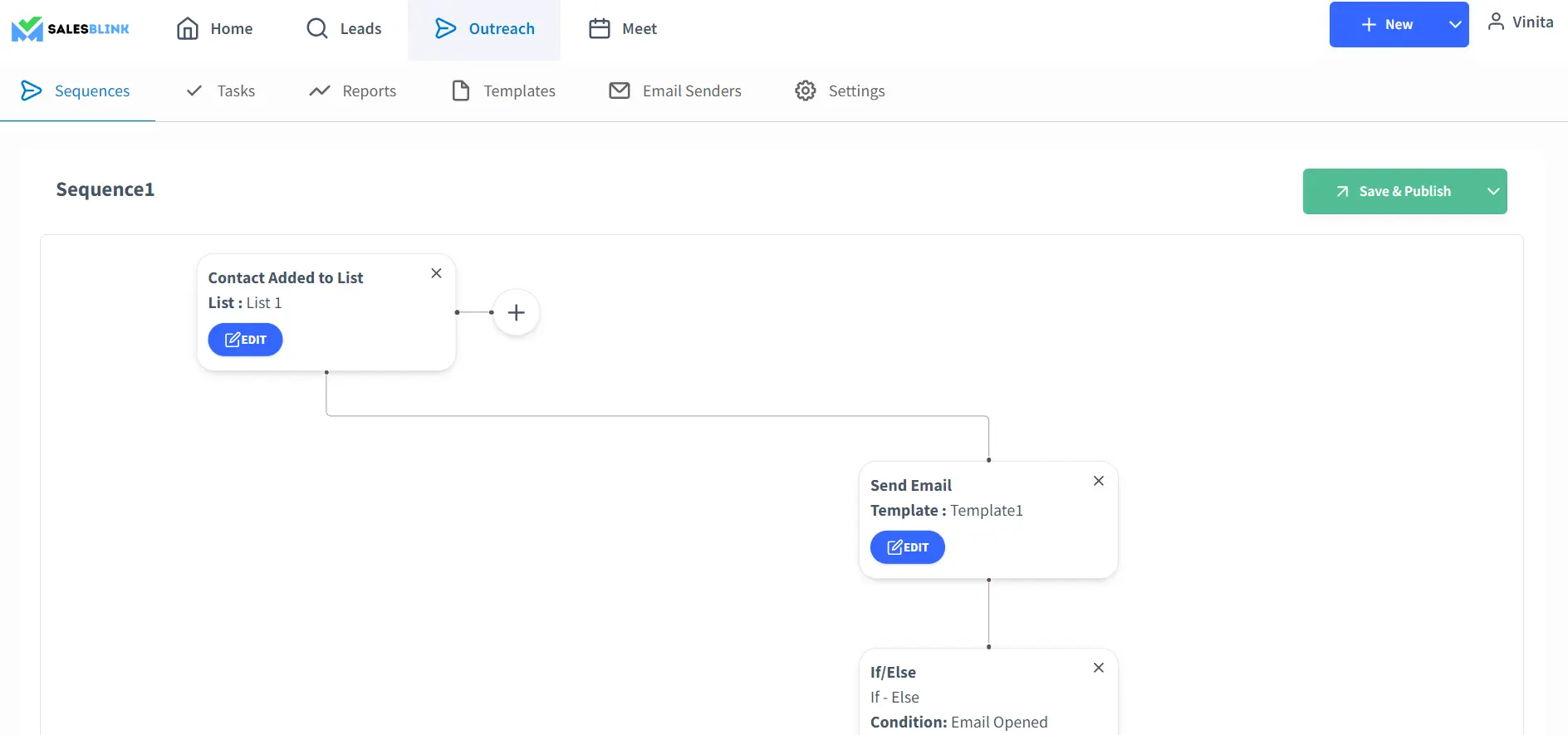 SalesBlink has many more features to offer apart from the above.
9. Use inbound sales strategy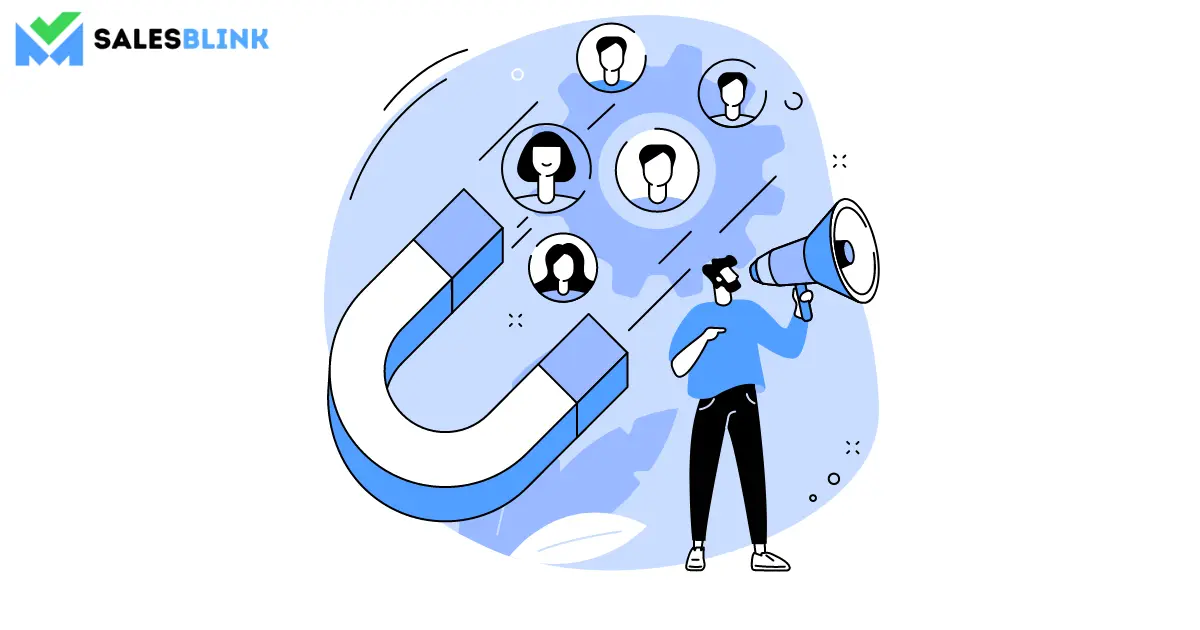 The inbound sales approach helps connect you with those who show an interest in you or your product/service.
In this sales methodology, sales reps focus on the pain points of prospects. They pose as consultants instead of trying to sell the product or service. Using an inbound sales strategy, you would be attracting prospects who require your product or service.
As you invest time in educating prospects, they start considering you as an expert and trust you. Therefore, they would call you when they want to purchase a solution for their pain points. Another benefit of using the inbound sales strategy is that you can find out whether a potential customer fits your product/service.
Note that 74% of prospects conduct over half of their research before making their buying decision.
10. Use team selling
Team selling is yet another sales strategy that involves two or more sales reps working together in a sales deal. This approach combines the skills and abilities of team members to win the deal. However, team sales needn't have members of the same team; you can even bring an expert from some other department of the company for better results. For example, someone from the manufacturing team may clear the prospect's doubts better as they know what goes into crafting the product. Overall, team selling is like combining different forces to get a better outcome.
11. Perform call reviews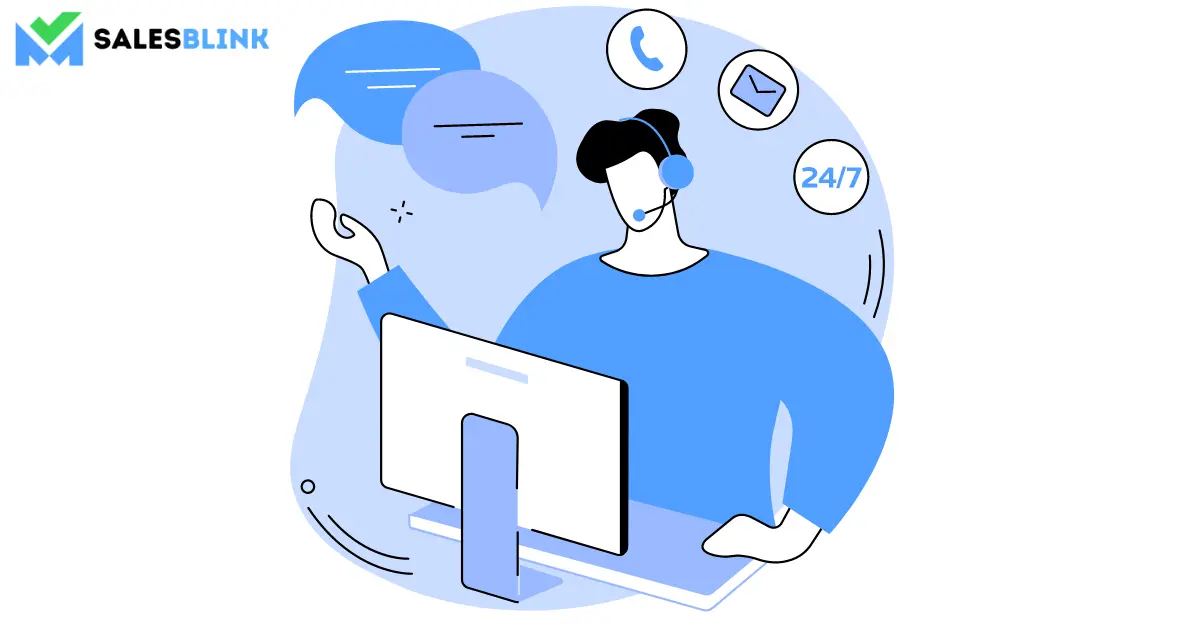 To develop your selling skills. It is better to perform call reviews. Doing so would point out the areas where you need to do more work. In the long run, it would benefit your sales career.
To find out whether the sales call was a hit, you have to understand why you called. It could be for qualifying a lead, scheduling a meeting, or a follow-up. Also, with a regular review, you can find which of the calls successfully meet your sales goals. When you don't get the desired results, you should listen to the recorded calls and discover what mistakes you made.
Here is a list of review questions for you to fully utilize these sales tips,
1. Did the prospect show genuine interest in the conversation?
2. When did they start losing interest?
3. Did you deliver the sales pitch well?
4. Did you address the objections of the prospect and answer their questions?
5. Were you confident enough while answering the questions?
12. Sharpen your soft skills
To be successful as a salesperson, you have to close more deals. To do that, you have to communicate with more people. Only when you can communicate effectively with people can you expect good outcomes. You would require soft skills for that. While you also need technical skills when you are in sales, soft skills are more critical as they help you build a connection with the client. You must be able to handle different kinds of people because it is a part of your job. Just imagine that you have a world-class product to sell, but you lack the communication skills to present the product's benefits to a prospect. You obviously won't be able to hit your target.
If you don't have soft skills already, you can always learn them. They include active listening, ability to empathize, flexibility, managing time well, being good at public speaking, and displaying emotional intelligence. Overall, with regular practice, you can become a pro in no time and know how to make sales using those skills.
13. Follow-up effectively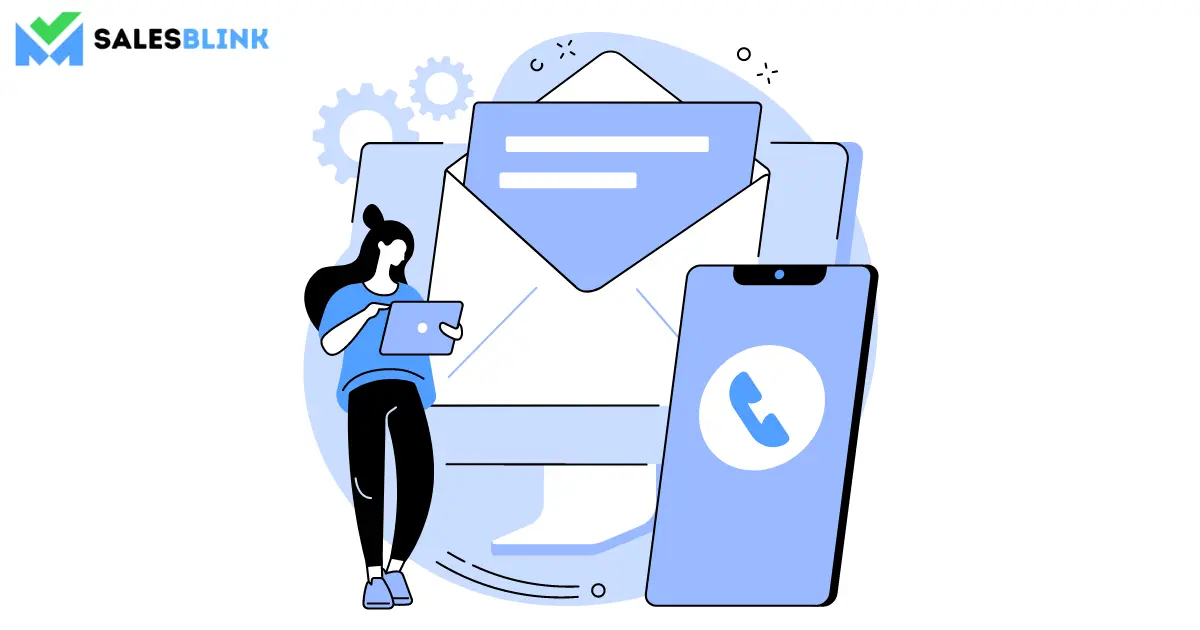 A prospect doesn't always say yes the first time. The answer may be no several times before giving an affirmative reply. But unfortunately, not many sales reps follow up correctly, which makes them lose out on opportunities.
Research says that 80% of sales need five follow-ups before closing the deal. However, 44% of reps call it quits after one follow-up. The statistics would help you gauge the seriousness of the situation and the importance of follow-ups.
Here is how you can hone your follow-up skills,
1. Ask clients what channel they would prefer for follow up (note: don't sound pestering)
2. End all your conversations with your next step defined clearly.
3. After the discussion, send the prospect an email to summarize the talk you had and seek confirmation.
4. You should have a solid reason to get in touch with prospects; it shouldn't be only to check on them.
14. Know when to use reverse selling
As a salesperson, you need to know when to walk away from a bad deal. If the prospect doesn't show interest in the product or service you have to offer, you should not waste your time on it. When they say things like "Email me, I will get back to you" repeatedly and don't give a proper answer for weeks, you should walk away.
You can try using the negative reverse strategy to find out your chances. Here is how it goes – When the prospect gives you an XYZ response, you can say, "When a prospect says XYZ, it means ABC. Is it okay to assume that is the case?
The last line is essential as it is an open-ended question to get a definite answer.
If it is positive, you can find out how to convince the prospect. If the prospects feel that your product or service is out of their budget and that is why they cannot commit, you can create a customized plan for them so that it falls within their budget. Therefore, it is a win-win situation for both and a great tactic to make a sale.
15. Handle rejection well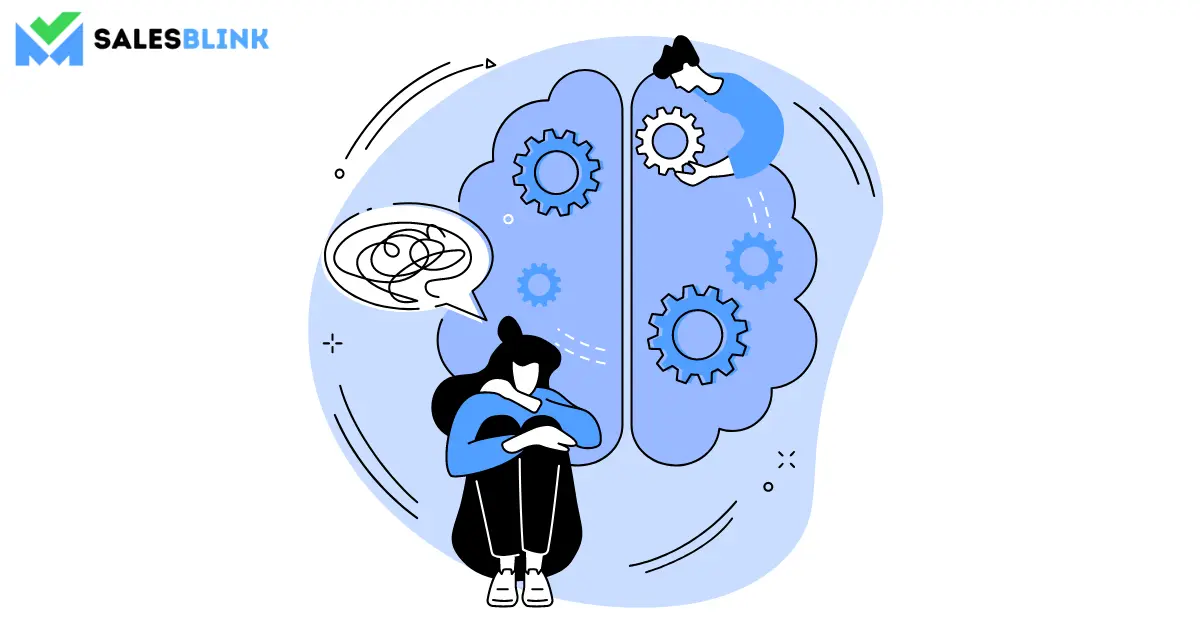 Not every deal will be successful, and there is nothing wrong with facing rejection. You have to learn how to overcome sales objection and handle it right. You should find out why it didn't work out, and the best way to do so is to ask the reason prospect from the prospect straightaway. It will help you understand where you are going wrong and what you have to do to improve your approach. The bottom line is that you can always learn from your mistakes and make improvements in your sales process. That is one of the best sales tips for success!
16. Know the prospect's role in the organization
You must know who you are dealing with and their role in their company. At times, you will sometimes talk to an employee at a lower level who doesn't have decision-making authority. However, there will also be times when you have to get in touch with the CEO who is waiting for you to impress them with your solution. You have to prepare yourself well for every scenario and present your pitch based on the person you interact with. Moreover, make sure you choose to speak the language of the person you are getting in touch with for a better impact.
17. Keep prospecting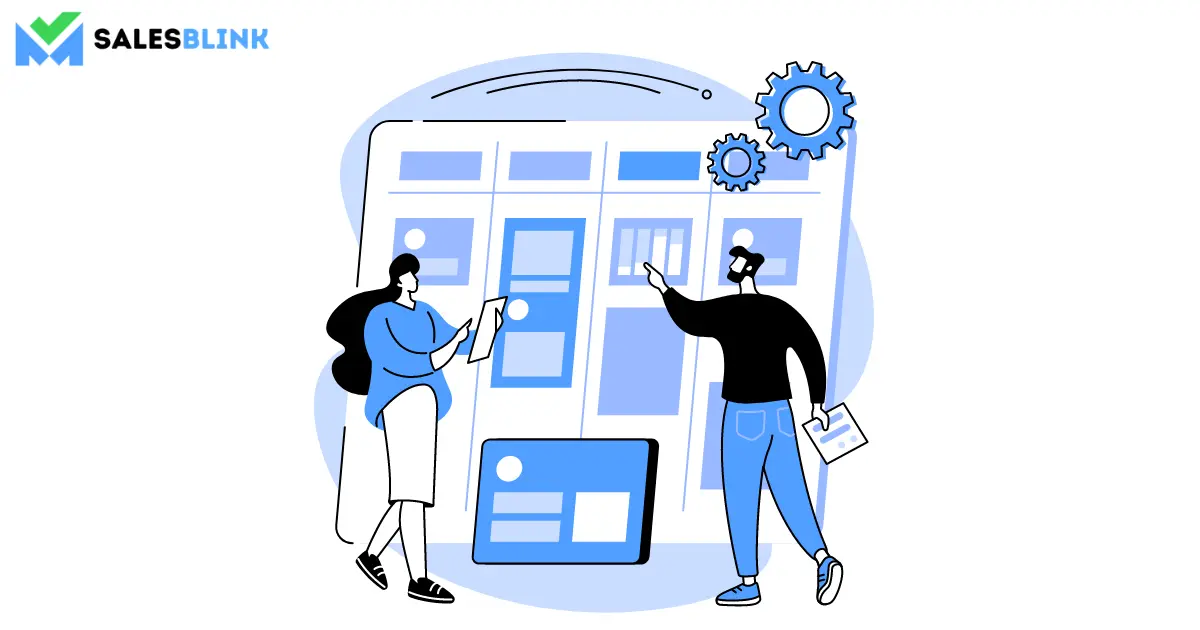 Prospecting is an ongoing activity, and you cannot sit back and relax at any point in time. You have to keep the sales cycle going, and for that, there is the need to look for new opportunities. As already mentioned, you can consider using tools that help simplify generating leads. You can get the details of prospects who seem to fit the bill and reach out to them. Therefore, try your best to get to the decision-makers as it would consequently shorten the length of the cycle and land you a deal faster.
18. Improve objection handling
If you can handle objections well, turning the prospect's 'No' to a 'Yes' is possible. To do that, you must have sufficient product knowledge and the advantages and shortcomings of your product. It would help to prepare for what the prospect can ask you. Try to clear the prospect's concerns in advance instead of waiting for them to raise objections. This way, the prospect will trust you better and look up to you for advice.
19. Show genuine empathy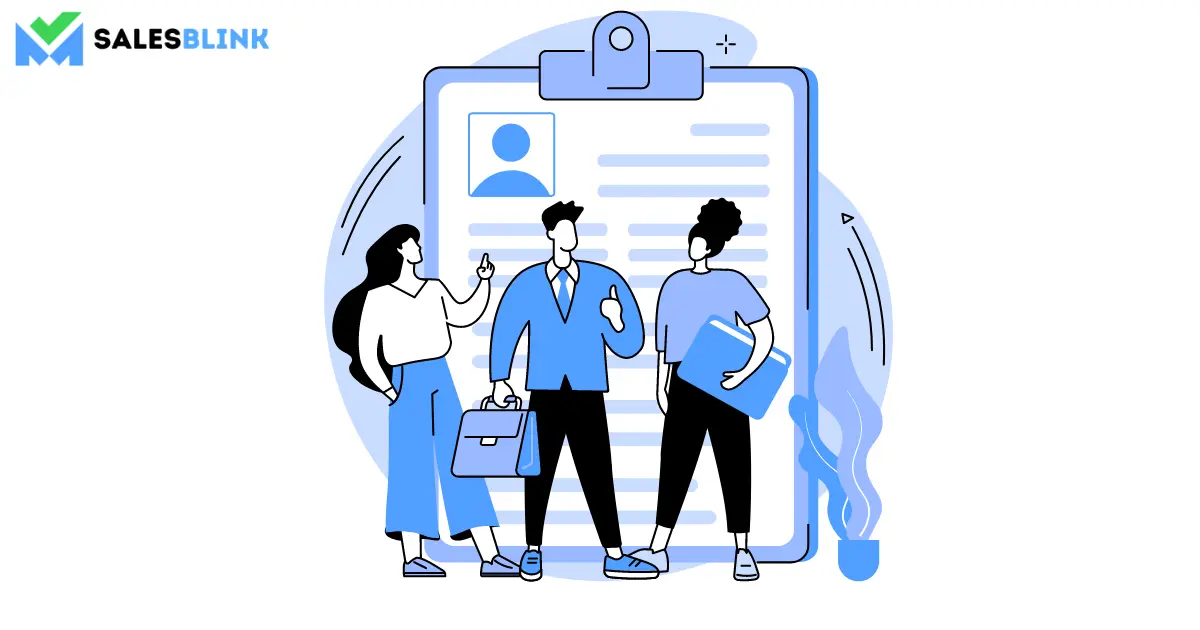 Trust-building is the first step towards making a sale. Unless the prospect trusts you, they won't purchase from you. They would choose a person they trust, and you have to put in the effort to be that person. This makes connecting with prospects essential, and you can do it by showing empathy. Therefore, you have to try building a friendly rapport with the prospects and tailor your approach based on their needs. Also, remember not to fake it, or the prospect can find it out.
20. Keep quality above quantity
While it may be luring to close deals as quickly as you can to hit the sales quota, always focus on quality. This is one of the best sales tips you will ever learn as working on promising leads as they can help you get business consistently. Therefore, try to ensure that quality customers get the maximum attention.
21. Monitor sales metrics closely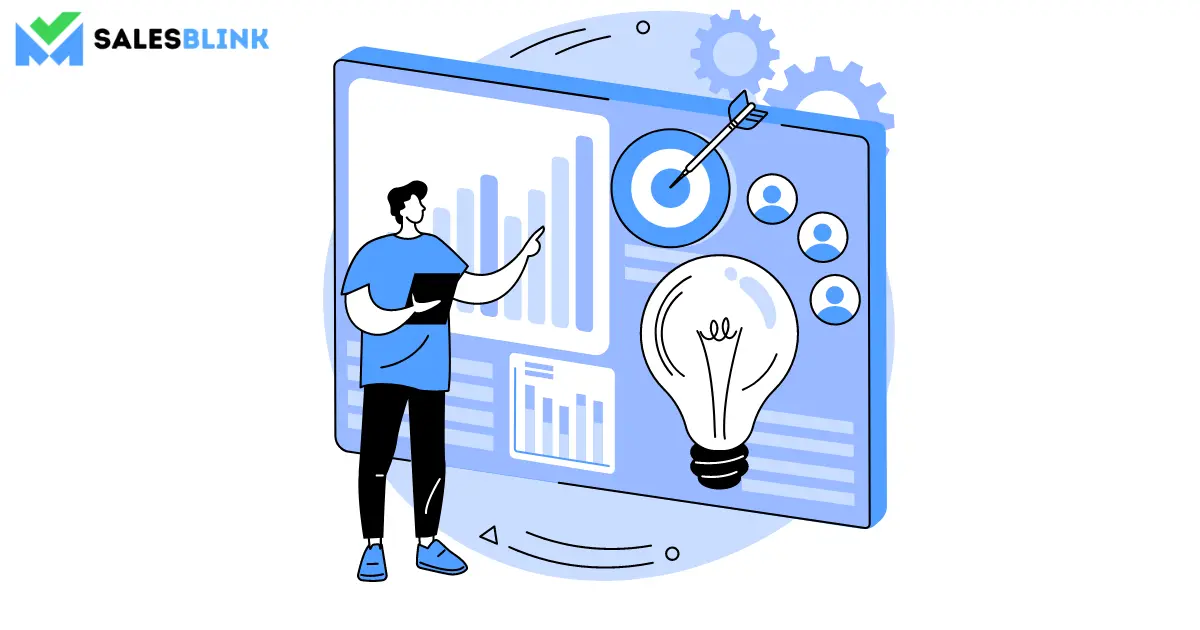 Sales metrics are essential. Using sales metrics for your benefit is possible by tracking them regularly which is one of the best yielding sales tips. When you tweak your approach, you can determine how well it went with the prospects. It, therefore, becomes essential to focus on the metrics that align with your sales goals. Whenever you see a dip in numbers, you should know what you have to do to fix it.
22. Look for referrals
One of the best ways of getting good business is through word of mouth. No matter how advanced we get, old-school ways are still relevant. It goes without saying that when an existing customer refers you to a prospect, the person is more likely to trust you. You can easily connect with them and probably close a deal faster. This indicates that you can build your client base with referrals, and it won't cost you anything.
That brings us to the end of the tips for sales. We are sure that they'll help you make more sales.
Start Using Our Sales Tricks To Achieve Goals Faster!
Now, we have seen how to increase sales using the best sales tips. You might agree that you can boost your sales by continuously learning new skills and sharpening the existing ones. Using the sales tips and tricks mentioned above can help you get better results than before. Also, you are free to experiment with new ways to close more deals as there is absolutely no bar on using your creativity in Upselling and Cross-Selling. At times, thinking outside the box works well and fetches excellent outcomes.
FAQs
1. How to handle sales rejection?
You have to learn how to overcome sales objection and handle it right. You should find out why it didn't work out, and the best way to do so is to ask the reason from the prospect straightaway.
2. How important is objection handling in sales?
If you can handle objections well, turning the prospect's 'No' to a 'Yes' is possible. To do that, you must have sufficient product knowledge and the advantages and shortcomings of your product.
3. Are sales metrics helpful?
You can use sales metrics for your benefit by tracking them regularly. You can determine how well it went with the prospects when you tweak your approach. You can focus on the metrics that align with your sales goals.