Upselling and Cross-selling B2B sales strategies aim at drawing prospective or new customers towards your product or service to generate further sales. And the effect is significant!
It is not surprising to see that upselling can raise sales by 10-30% on ecommerce sites, while cross-selling raises profits by over 30% on an average. Moreover, reports say that 77% of revenue comes from upsells, renewals and cross-sells in the case of B2B businesses only.
While upselling encourages prospects to buy a higher-priced version of a product or service they have an interest in, cross-selling motivates customers to purchase related offerings. Despite this difference in approach, both these techniques are instrumental in boosting sales.
You just can't ignore these two techniques of generating sales if you want to scale up your business!
Need help to understand this better? We have your back! This blog post breaks down these two techniques into concepts easy to understand and implement.
So, keep reading to find the meaning of upselling and cross-selling, the difference between the two, and how you can implement them effectively.
Let's dive in!
What Is Upselling?
Upselling is a sales strategy that involves encouraging prospects to buy higher-priced variants of the product or service that they have an interest in.
An effective up-sell strategy would help you sell more profitable versions of your product or service. And this would naturally boost your sales and profits.
As a result, most businesses, online stores, and offline shops apply comprehensive upselling strategies to outshine their competitors.
After all, the interest shown by prospective customers is a valuable resource. And you must make the most of it by motivating them to buy the most profitable offerings in the category!
For example, customers interested in buying an expensive mobile phone might have an interest in a costlier cutting-edge tablet with better features. And this raises your profit margin with just a good suggestion!
What Is Cross-Selling?
Cross-selling is another effective strategy that encourages prospects to buy similar or complementary products related to the one they have shown interest in or already purchased.
A good cross-sell strategy can also help you diversify and grow your sales greatly by bringing new products to the attention of actively interested customers.
As a result, online stores employ cross-selling on a massive scale, which give you the enticing "you might also like" suggestions as soon as you buy a product. Moreover, these suggestions are constantly growing in relevance and usefulness, powered by advanced AI and data analytics.
For example, a customer who buys an expensive tablet is likely to purchase a cover or screen protector for it, hence leading to greater net sales if you suggest them at the right point.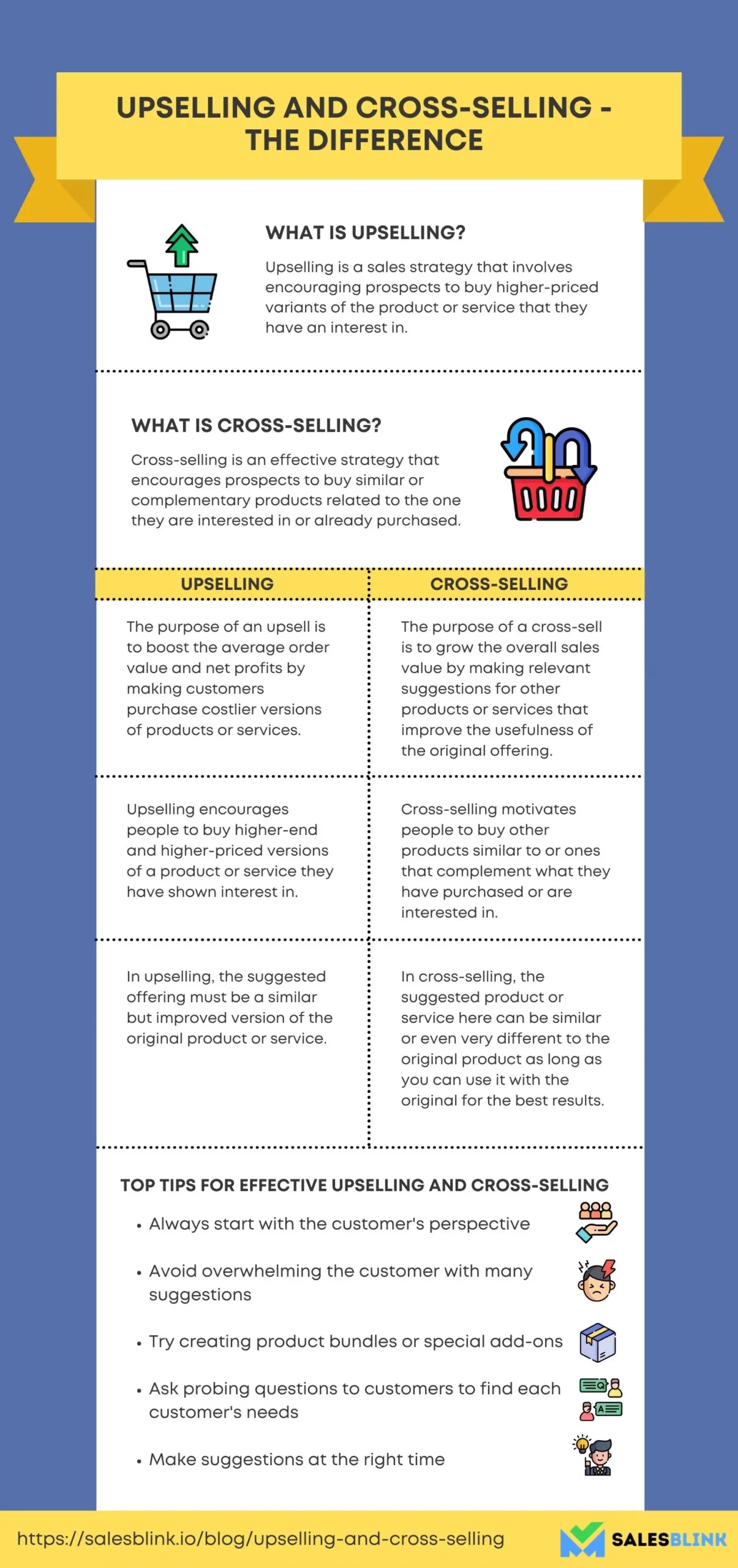 Difference Between Upselling And Cross-Selling
Cross-selling and upselling are complementary strategies that provide maximum effectiveness when applied together. But there are some key differences between upselling and cross-selling which result in different application strategies.
Let's check out the distinction between the two techniques based on some key points-
1. Purpose
The key purpose of an up-sell is basically to boost the average order value and net profits by ensuring that the customer purchases the costlier versions of products or services.
The major purpose of a cross-sell is to grow the overall sales value by making relevant suggestions for other products or services that improve the usefulness of the original offering.
2. Activity Involved
Upselling encourages people to buy higher-end and higher-priced versions of a product or service they have shown interest in buying but not yet bought. It includes advanced versions of the same product or service.
On the other hand, cross-selling has a much broader scope. It involves motivating people to buy other products similar to or ones that complement what they have already purchased or shown interest in buying.
3. Suggestion
In upselling, the suggested offering must be a similar but improved version of the original product or service.
It could be the suggestion of a car that offers air conditioning and GPS features when the prospect has shown a strong interest in an older version of the same vehicle without such features.
In cross-selling, the suggested product or service here can be similar or even very different to the original product as long as you can use it with the original for the best results. For example, a video game store may suggest their games to someone who just bought their gaming console.
Why Upselling And Cross-Selling Are Important?
Upselling and Cross-selling offer different approaches, but they aim to achieve any business's ultimate goal. And that's profit!
These concepts are important as they make marketing more cost-efficient and effective by making the most of the interest shown by prospective and existing customers.
Moreover, further selling to a customer or interested prospect requires fewer marketing efforts and expenses than finding new customers.
As a result, upselling and cross-selling can help businesses counter the cut-throat competition by enhancing their profitability at low costs. They have become an important part of any good marketing strategy as they boost the overall and average sales value.
So, it's now time to check out the benefits of upselling and cross selling in further detail.
Advantages Of Upselling And Cross-Selling
After knowing what is upselling and cross-selling, it is time to know about the benefits it has to offer, resulting in higher sales and profits. While online stores and shops increase their sales volume by applying these growth hacking strategies, the manufacturing companies also use these techniques.
They develop complementary products or improved versions of popular offerings to enhance net sales.
So, let's get into the specifics and list out the exact benefits that these two sales strategies offer-
Advantages Of Upselling
Helps raise the average value of purchases being made
Boosts marketing effectiveness at minimal added costs, which increases the marketing Return on Investment
Allows customers to find better alternatives
Ensures greater customer satisfaction and loyalty to the brand
Allows businesses to revive the life cycle of their aging products
Increases customer lifetime value
Advantages Of Cross-selling
Helps increase overall sales value
Makes customers feel more understood and raises their engagement on the platform
Offers greater convenience to customers through useful suggestions
Assists in the discovery of similar or complementary products or services
Creates an environment of mutual benefit for businesses
Helps to promote and sell a larger variety of products
Promotes innovation of new supplementary or complementary products
Increases the customer lifetime value
Enhances customer satisfaction and loyalty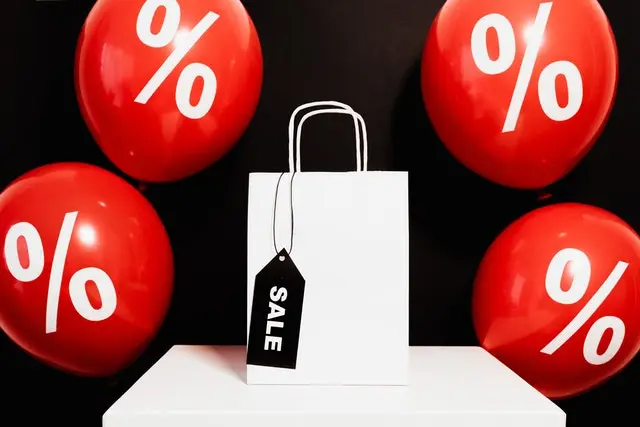 Let's now move to upselling and cross-selling examples.
Examples Of Cross-Selling
You can find examples of cross-selling on product sales pages of various businesses or online retail websites. Here are some examples of cross-selling you can find in different stages of online buying-
1. Skillshare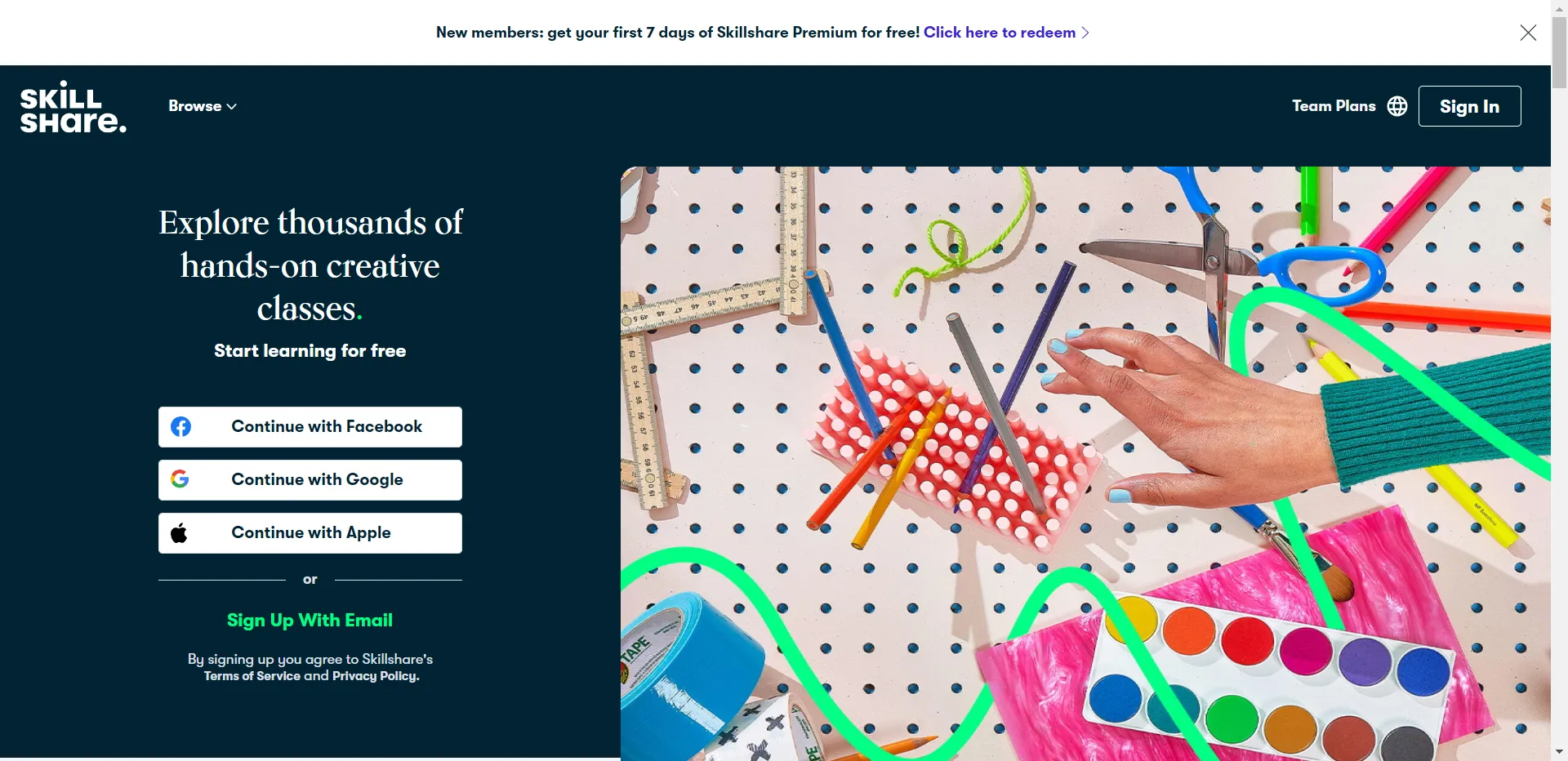 Skillshare is an online course platform that provides special courses for other businesses to train their employees. It applies on-site suggestions after purchase of courses as well as email recommendations in order to encourage the business to continue buying related courses. This is an example of business-to-business cross-selling where a business repeatedly targets another business with relevant offerings.
2. Invision
Invision is another B2B example of cross-selling where you must give a logical approach priority over feelings. This utility tool provides various collaboration tools to businesses and makes regular suggestions of new tools based on the past usage behavior of the business using Invision.
3. Madewell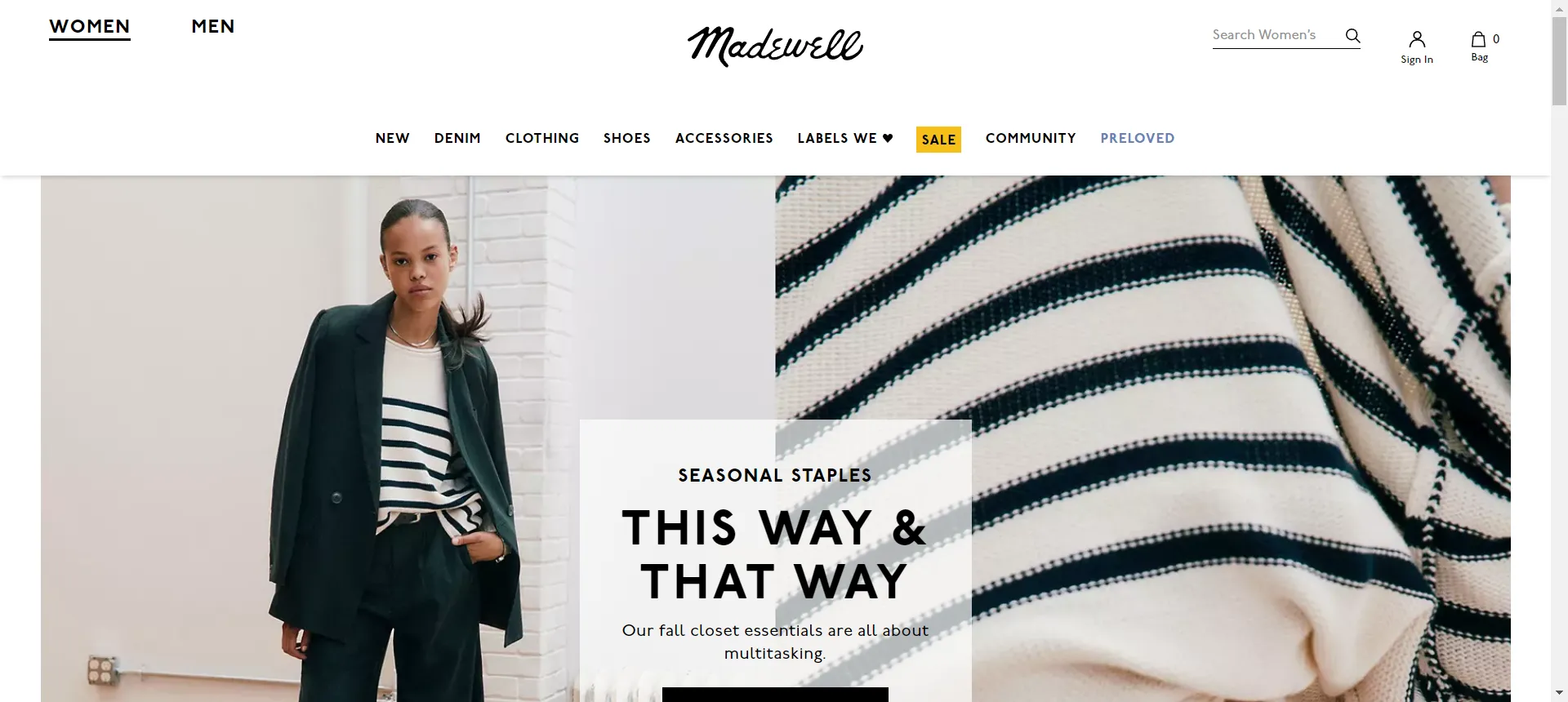 Madewell is an online store that specializes in women's clothing. The product sales pages on this site offer comprehensive details about the product you are viewing. But a little scrolling down will also present some highly relevant apparel or shoes that will go perfectly with the item in question. It is a classic example of pre-checkout cross-selling.
4. Crate and Barrel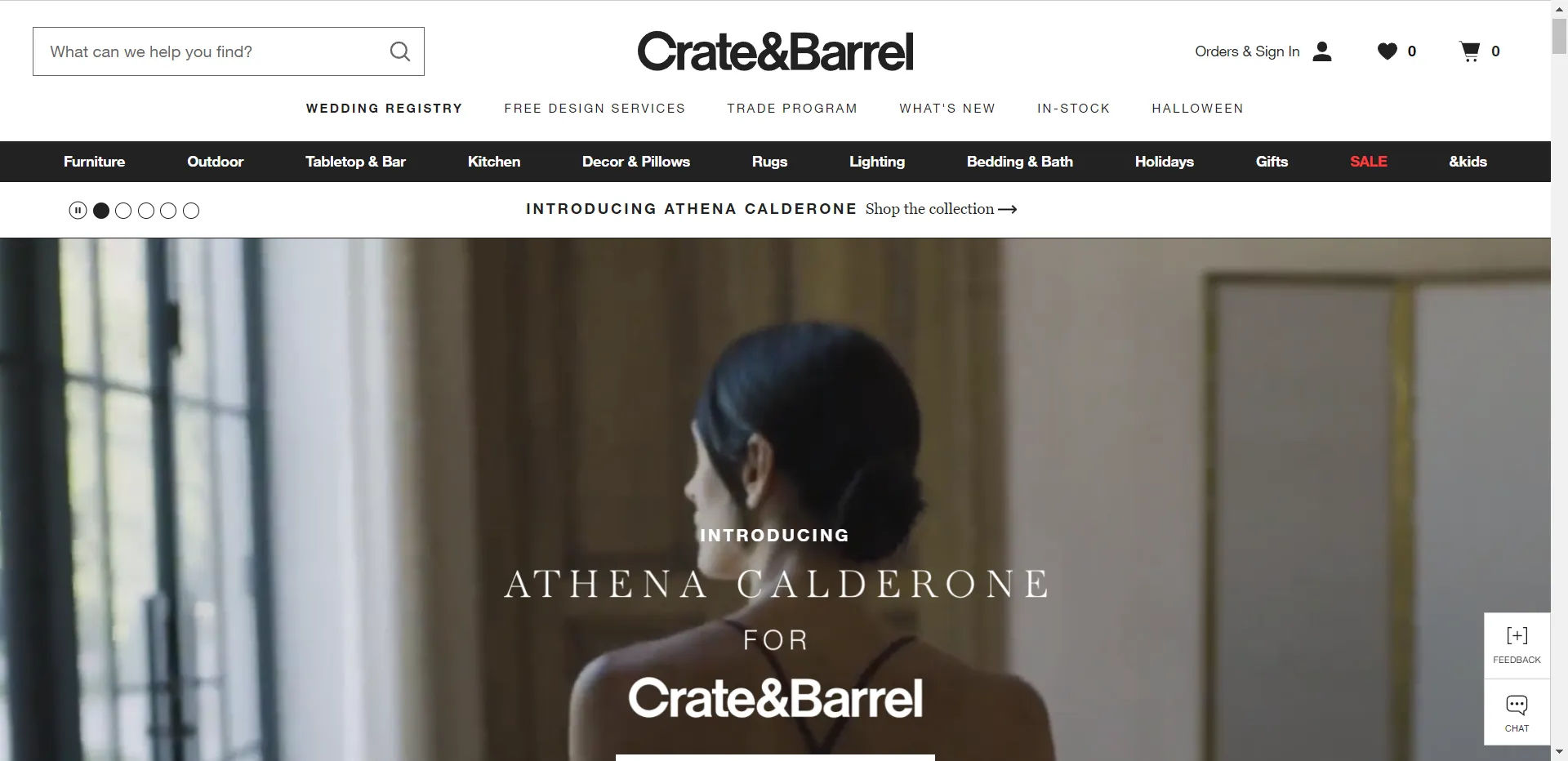 This furniture company offers high-quality suggestions on the checkout page based on the purchased product. Some relevant furniture that other people also bought find their place with the original product during checkout. And this makes it likely that people will purchase one or more additional items.
5. Dollar Shave Club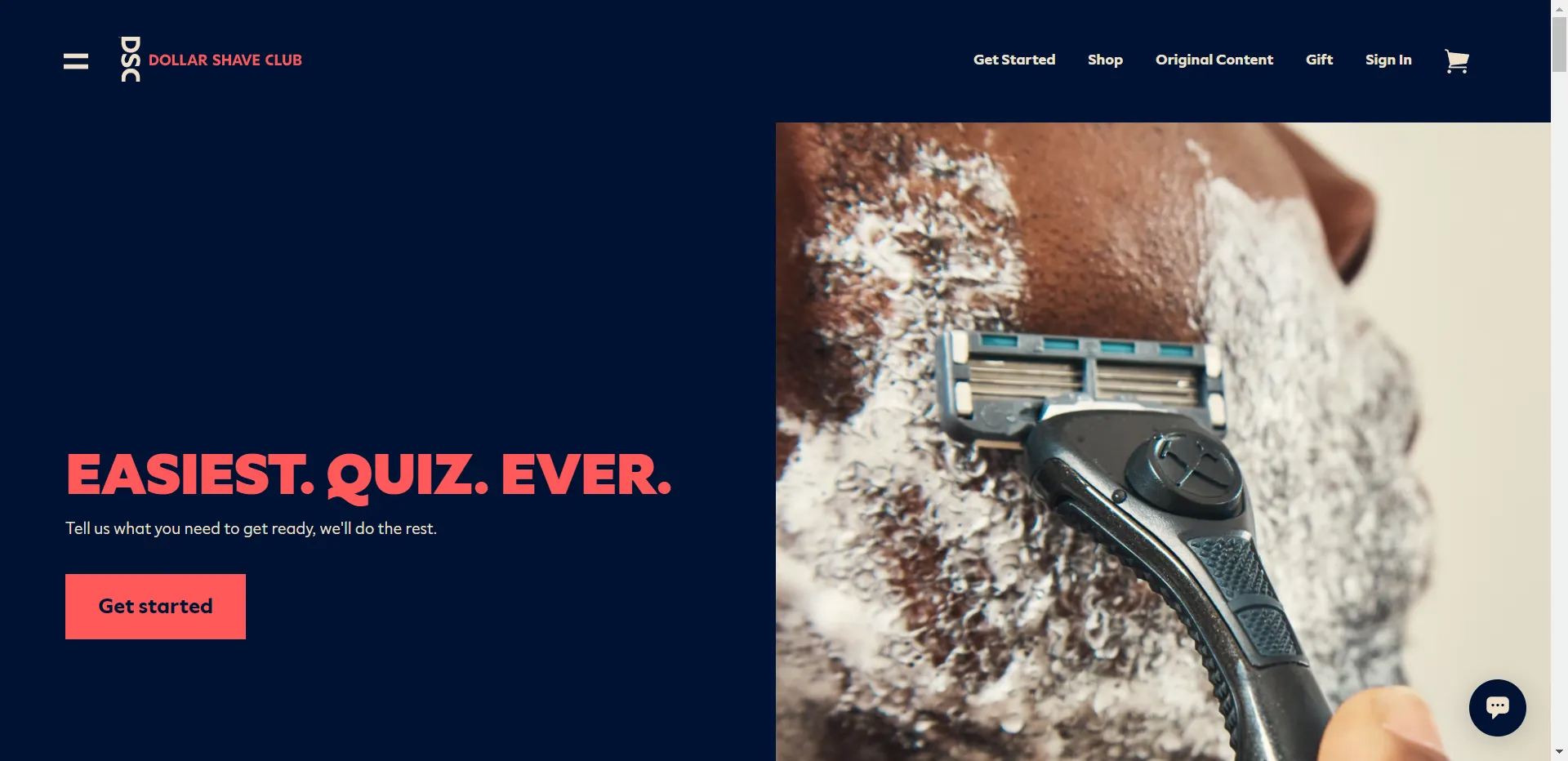 True to its name, Dollar Shave Club offers premium men's shaving products. But that's not all! It is also a perfect example of cross-selling after-sales. The email confirming your order from their store will display some complementary products convincingly and aesthetically. For example, an email confirming an order of their shaving cartridges will promote their Post Shave and Repair Serum products.
6. McDonald's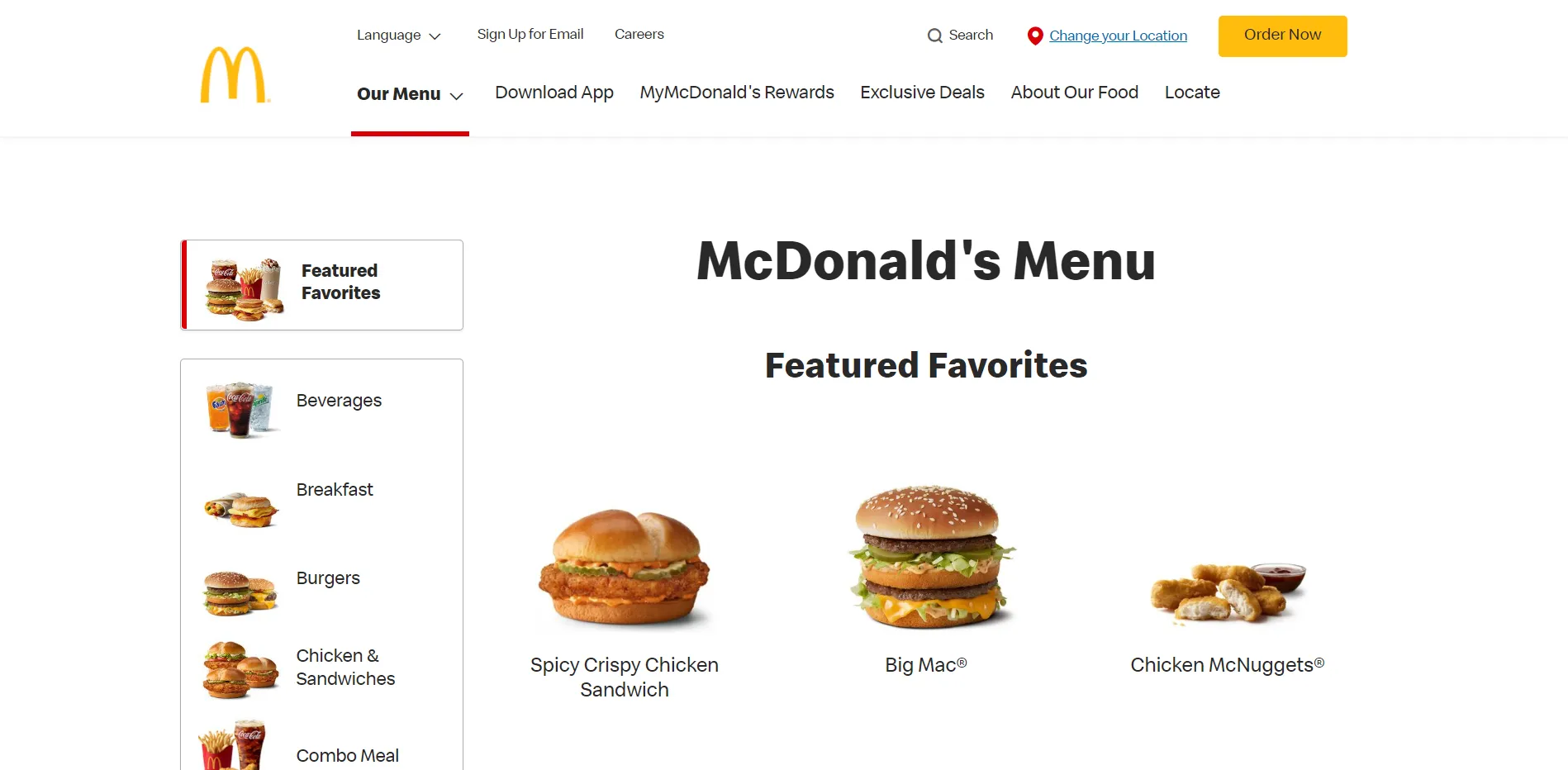 Most top fast-food chains or restaurants will offer you to buy additional food items for a little higher cost. And this is a perfect example of cross-selling during checkout. After all, who would say no to some added fries and cold drinks even if they visited just for a burger?
Examples Of UpSelling
Moving on, here are some examples of effective upselling in action-
1. UberSuggest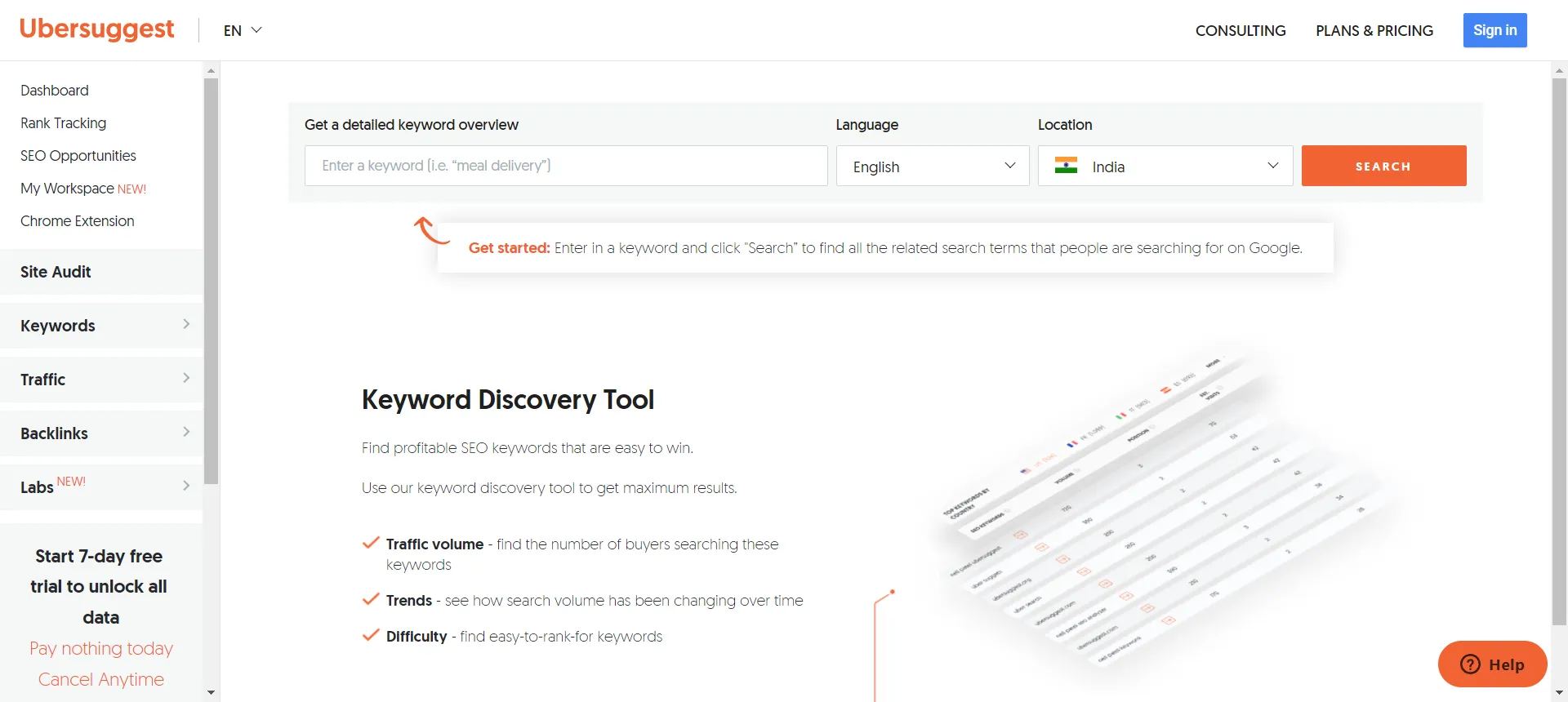 UberSuggest is an example of B2B upselling. This software has a free version which you can use for keyword and backlink research, usually by content writing businesses. But it allows only up to 3 searches daily and limited functionalities. At the same time, it makes compelling offers of one-time purchases to access more daily searches and other premium functionalities whenever you get free analysis results.
2. Deliveroo
Deliveroo is a fast-food delivery joint that takes orders online for various food items. Moreover, it easily adds ingredients and articles to your order with just a few clicks during checkout. The simple interface and convenience of ordering add-ons easily make the upselling strategy of Deliveroo exceptionally effective.
3. Dollar Shave Club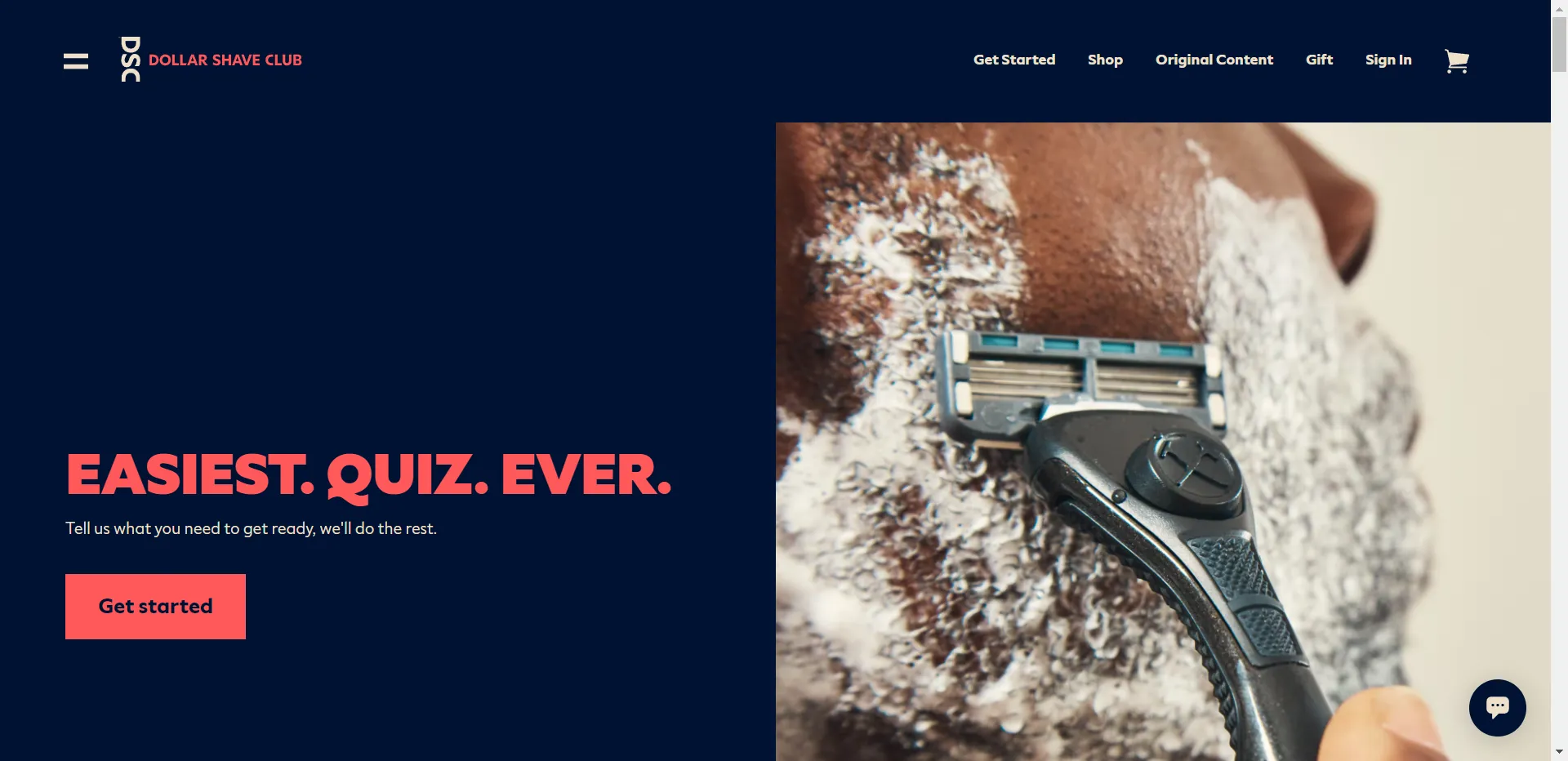 Dollar Shave Club is one of the many examples that use a combination of cross-selling and upselling to achieve the best impact. The most expensive products have the most prominent names and landing page positions to ensure they get more attention and hence, more sales.
But there are suggestions for cheaper versions as well for those who don't want to spend large amounts.
This unique strategy helps to achieve maximum high-value product sales. At the same time, it also ensures a lower value sale where there would have been no sale otherwise due to high prices.
4. Tesla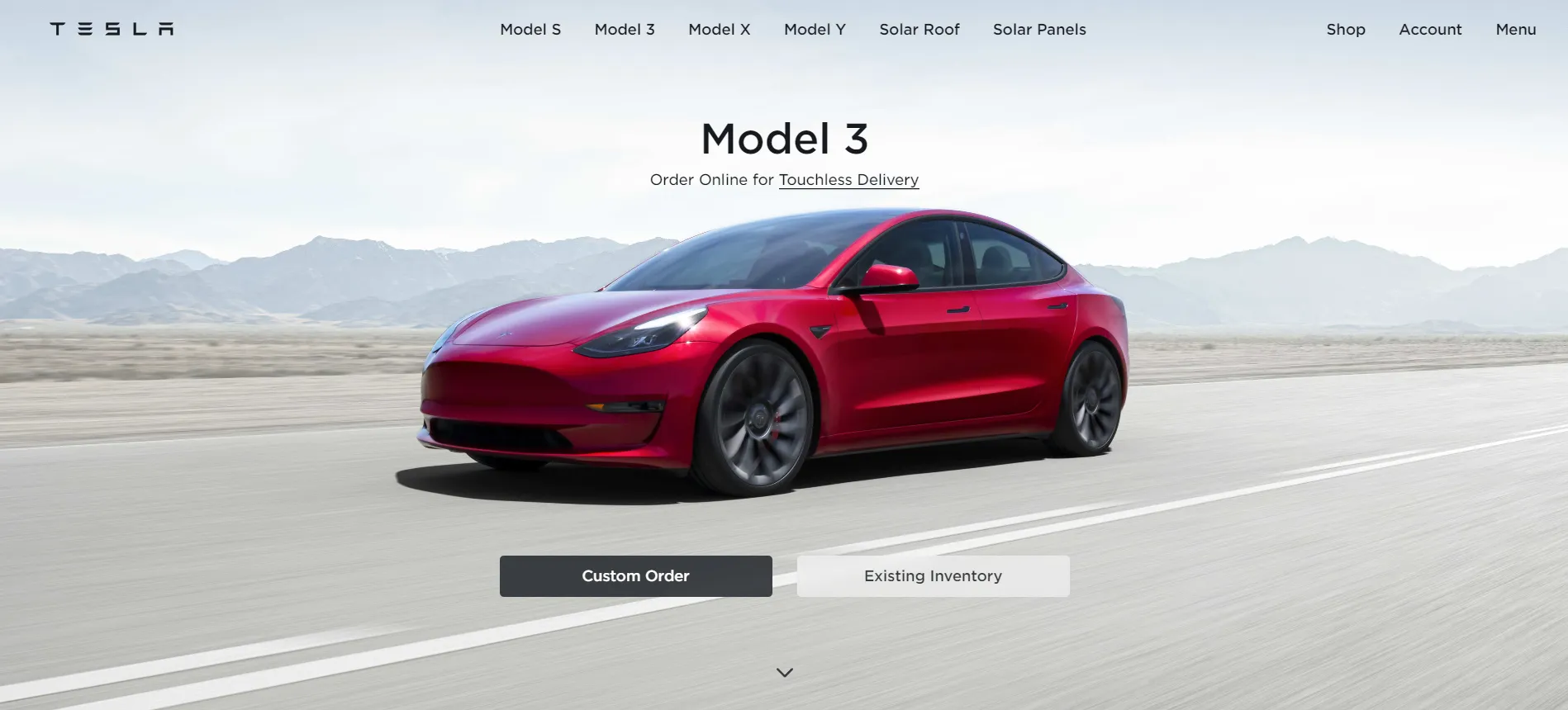 Tesla offers another example of upselling where the customer has the choice to add desired features to the basic version of a selected vehicle. This option basically ensures that the customers spend on what they need without the high price of an all-features-included model coming in the way.
Tesla has certainly succeeded in its upselling strategy by offering a user-friendly interface and several options that match every need.
5. Sky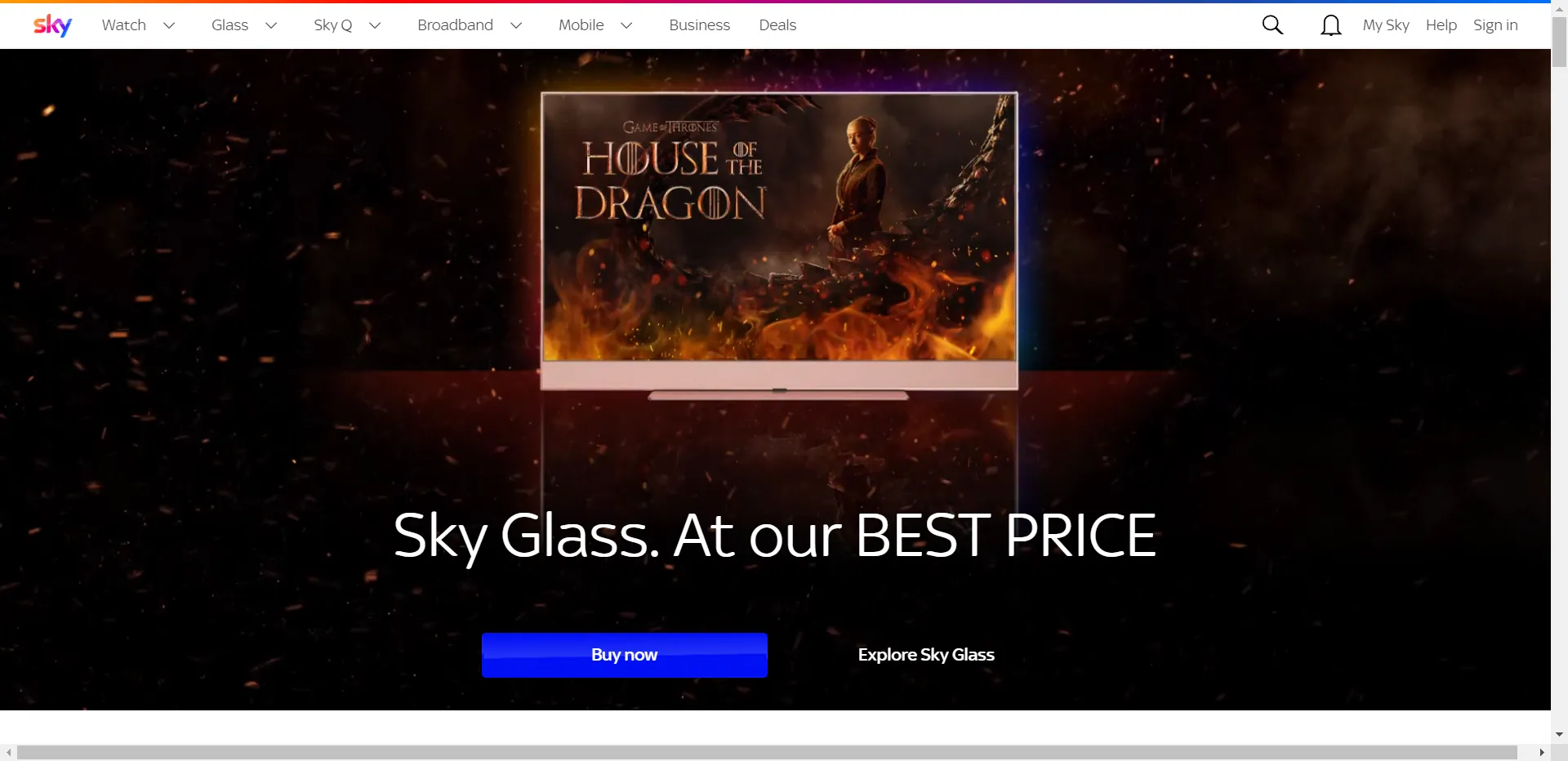 Sky uses side-by-side comparison to compare its various broadband service plans. It subtly demonstrates that users will get enormous benefits by going for a costlier plan while trying to convince them that the extra expenditure is fully worth it.
It also applies the feeling of urgency by adding limited-time offers on costlier plans. And this ensures that people go for the expensive service even if they basically started out wanting the cheaper version.
6. EasyJet
Airline companies make extensive use of upselling, and EasyJet is no exception! Customers can avail a variety of additional services while booking tickets using their website. Some upselling services EasyJet offers include a personalized choice for the seat, in-flight lunch, special assistance, etc.
How To Cross-Sell And Upsell?
You can certainly perform cross-selling and upselling through a simple and stepwise process. And this includes understanding the prospects and designing the suggestions to match their needs and desires, followed by regular communication and relationship building to maintain loyalty.
Let's find out the steps involved in applying these two major sales strategies.
The Cross-Selling Process
Recognize and understand the target customers through market research to develop or decide on products or services that offer lasting value to them.
Offer valuable suggestions on multiple platforms to existing and potential customers, as decided in the first step. These may include recommendations of the relevant products on the store websites, shops, or post-sale suggestions through direct messages.
Explain the benefits of going for the supplementary or similar offerings accompanied by trials where possible.
Retarget customers based on past activity and make relevant recommendations.
Form and train your team to analyze every customer's changing needs and desires and make regular and personalized recommendations accordingly. This step helps to continue cross-selling by developing lasting customer relationships and loyalty in the long run.
Set sales goals and track them regularly to improve your cross-selling strategy.
The Upselling Process
Understand the offering and the higher-end versions that will sell at a higher price.
Recognize the needs and desires of prospective customers through research.
Offer relevant suggestions for upgrading the offering at the pre-checkout or checkout stage while ensuring aesthetic presentation and high ease of choice.
Explain the benefits of the costlier versions clearly and concisely. This explanation must basically emphasize that users will get much more value for a relatively low rise in price.
Be specific about the additional features and offer trials where possible. You may include a physical demonstration in the case of offline shops or make use of Augmented Reality in online stores.
Use post-checkout recommendations or personalized direct messages to recommend effective add-ons to the purchased product or service.
Set and track measurable goals to determine the effectiveness of your upselling.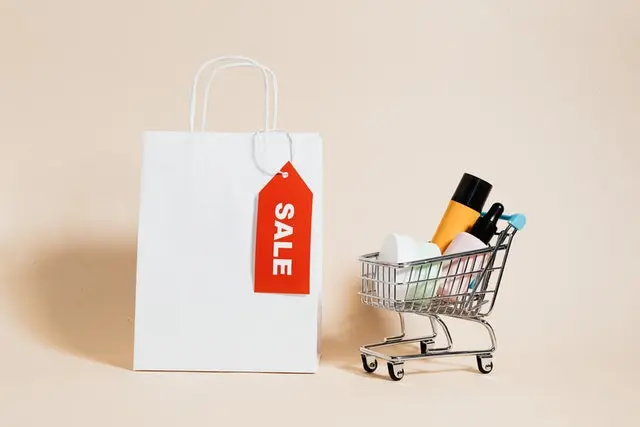 Top Tips For Effective Upselling And Cross-selling
Now that the basics are clear, it's time to move on to some useful tricks that apply to both techniques. Let's check out some key tips below to help you get to a flying start-
Always start with the customer's perspective. You would naturally prioritize selling certain high-value products or services. But you must ensure that the offerings are relevant to the prospective customers and match the offering in consideration. So if you created a course on blogging, you might upsell access to a mastermind group. These two offers logically fit together.
Don't overwhelm the customer with tons of suggestions! It's best to keep it clean, relevant, and limited to grab maximum attention.
Try creating bundles of products or special add-ons to boost your cross-selling and upselling effectiveness. After all, customers always like customized sets of offerings that perfectly match their needs. So, they may be willing to pay more if you play your cards right while bundling!
Avoid overdoing it! For example, if a customer wants to buy a low-budget car, it's not a great idea to try to up-sell an expensive sports car. Your suggestions must be relevant and sensible to get the maximum results.
Train your sales representatives to ask probing questions or use an interactive website structure to find each customer's resources, tastes, and needs. These steps would certainly help you make personalized recommendations to boost customer testimonials, loyalty and satisfaction.
Make suggestions at the right time based on the offering and customer type to ensure maximum visibility and attention.
Also, go for retargeting through outreach or relationship-building campaigns. Automation outreach tools can help you enhance and streamline this process.
Strategies for Successful Upselling and Cross-Selling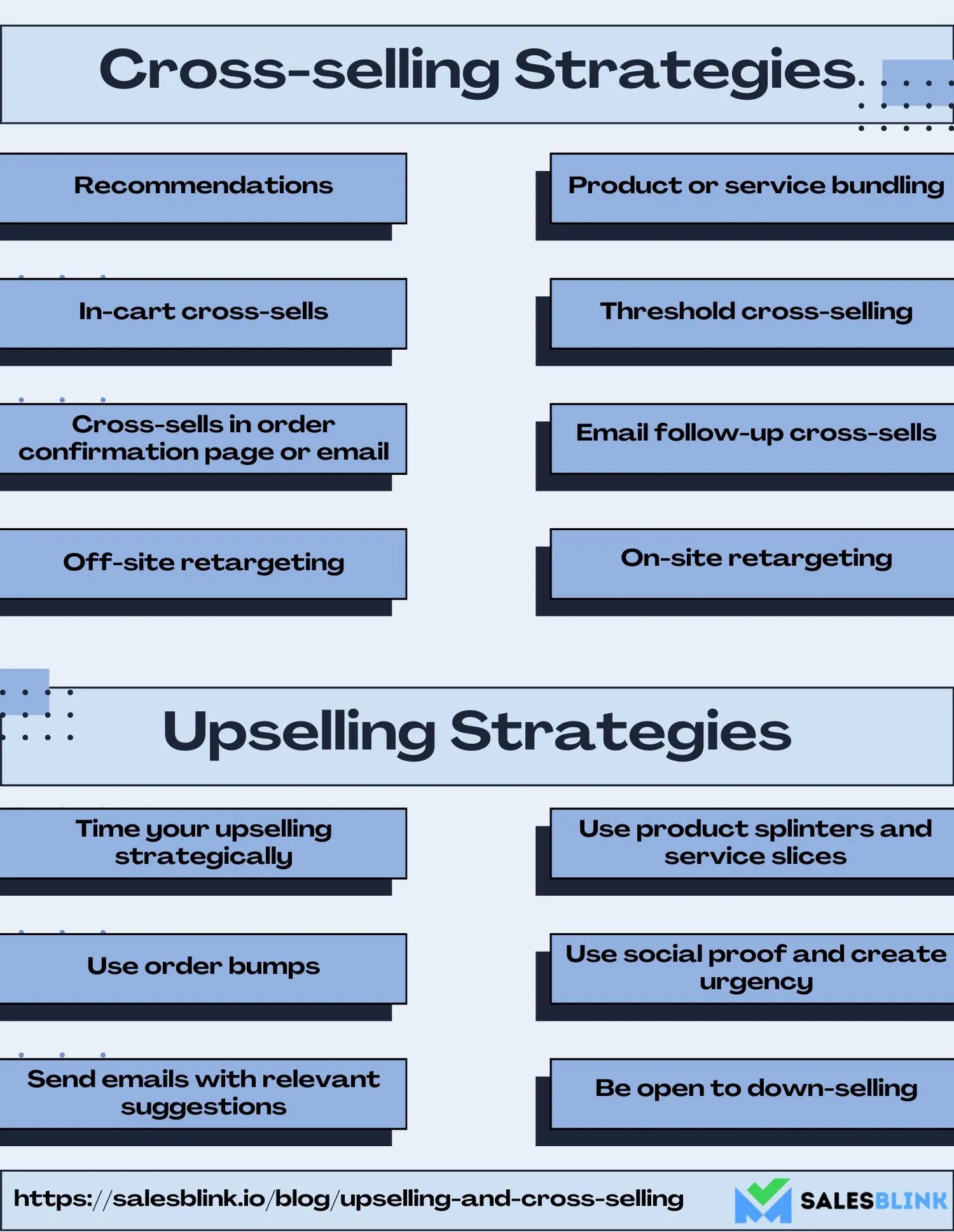 Let's check out some successful strategies applied for effective cross-selling and upselling-
Cross-selling Strategies
1. Recommendations
Product recommendations include relevant product suggestions made during the search and ordering process.
2. Product or service bundling
Product or service bundling refers to the strategic creation of sets of complementary products or services that deal with the same need or desire.
3. In-cart cross-sells
This involves adding suggested products into the cart interface so that the customer can easily buy relevant products with a few clicks.
4. Threshold cross-selling
This is the strategic use of thresholds in the purchase amount such that the buyer gets a discount or free service on purchasing enough products to match or cross the threshold.
5. Cross-sells in order confirmation page or email
This is the promotion of relevant products or services in the email or webpage that confirms the order of a purchased item.
6. Email follow-up cross-sells
This includes recommendations made via emails based on the customer's past buying behavior.
7. Off-site retargeting
This strategy involves targeting prospective customers interested in an offering using advertisements on other websites. Moreover, it increases the customer's chances of returning to the site and completing the purchase.
8. On-site retargeting
This targets past customers by providing them personalized recommendations when they revisit the website.
Upselling Strategies
1. Time your upselling strategically
Carry out upselling only when the customer has shown a strong interest or desire to purchase a product.
2. Use product splinters and service slices
Product splinters and service slices are useful parts of the complete product or service. Being cheaper than the full offering, they basically lower the risk perception of customers and satisfy them about the quality offered. And this leads to the eventual purchase of the complete offering.
3. Use order bumps
Make it easy for customers to find and include add-ons or upgrades while making the purchase order by designing the interface and suggestions.
4. Use social proof and create urgency
Use reviews, testimonials, and ratings to promote your upselling offers and create a sense of urgency by limiting the time validity of your suggestions.
5. Send emails with relevant suggestions
You may also suggest add-ons in confirmation or follow-up emails based on past purchases or interests.
6. Be open to down-selling
Not everyone will be ready to buy expensive products or services. Hence, you must ensure that lower-priced versions are easily accessible to customers. Fewer sales are better than no sales!
Get Ready To Increase Sales Revenue With The Help Of Upselling and Cross-Selling
We hope that you have understood the difference between upselling and cross-selling. Both techniques can help you make the most of the interest shown by prospective or existing customers.
Additionally, businesses that make the most of the strategies you just read will enjoy an edge over competitors by raising their marketing ROI substantially.
Nevertheless, it's your turn to apply these two techniques to your business and see a surge in sales.
FAQs
How can you measure the effectiveness of cross-selling?
Basically, to assess cross-selling campaigns and know their effectiveness, the most common metric used is the number of different products (or categories) sold to every customer on an average.
Can cross-selling fail?
Yes, cross-selling can fail if you do the following:
– Implement it without performing analysis and account planning
– Don't understand target buyers
– Cross-sell to unprofitable buyers
How does upselling benefit a business?
With upselling, there is an increase in customer lifetime value, or CLV, which increases the revenue without the business having to invest. This is the biggest benefit for any organization.