12 Proven B2B Sales Strategies To Win More Customers
Using the right sales strategies is a must when it comes to your B2B business. The best way to win customers is by giving them a reason to buy from you – increasing the value of your products and services.
There are many ways for businesses to increase the value of their products and services, and one of them is through creating different types of content and digital marketing campaigns. This makes it easier for new customers to find you and convert you into buyers.
The key here is finding what works best for your business because each company has its own unique needs for its target audience and customers. We'll learn about the best B2B sales management strategies in this blog post.
What Is B2B Sales?
B2B sales, or business-to-business sales, is a type of transaction where one business sells products or services to another business instead of directly to consumers (which would be B2C, or business-to-consumer). This can involve selling anything from physical products to software, consulting services, or advertising.
The relationship between the selling and buying businesses often involves contracts, negotiated pricing, and long-term agreements due to the typically higher value and complexity of B2B transactions when compared to B2C.
The process usually includes the following:
Identifying potential customers.
Reaching out to them.
Building relationships.
Understanding their needs.
Presenting solutions.
Closing the deal.
Due to the complexity of these deals, B2B sales often require a high level of professionalism, deep product knowledge, and advanced selling skills. It's also not uncommon for B2B sales to involve more relationship-building and customer service post-sale to ensure customer satisfaction and foster repeat business.
B2B Sales Process
Now that you know what B2B sales is, let's get a closer look at the B2B sales process that most organizations follow,
Identifying prospects – Finding those who need your product or service to solve their pain points.
Understanding the needs of the prospect – This could involve researching the prospect's industry, company, and specific challenges they may be facing.
Making the first contact with the prospect – This could be through a cold call, email, or meeting at an event. The aim is to build a relationship and determine if there's a potential fit between the prospect's needs and your product or service.
Asking questions – This helps understand the prospect's specific needs, pain points, and goals. This can help determine if your product or service can address those needs and bring value.
Presenting your solution – Do it in a tailored way that highlights its benefits and unique selling points. This can be a product demo, a presentation of your services, or a proposal document.
Addressing any concerns or objections raised by the prospect – This could involve providing more information, giving reassurances, or demonstrating value differently.
Discussing terms, pricing, and specifics of the deal – If there's an agreement, you can close the deal. If not, you may need to negotiate further or revisit some of the previous steps.
Following up after sales – This ensures the successful implementation of your product or service, getting feedback, addressing any issues, and looking for opportunities to upsell or cross-sell.
Major B2B Sales Challenges
Challenges in B2B sales are much different than those in B2C sales. In B2B, the challenges often revolve around sales cycle length, customer engagement, and customer experience.
Extended Sales Cycle: B2B transactions are often time-consuming due to their complex nature and the long-term contracts involved.
Multiple Decision-Makers: In B2B transactions, several individuals influence decisions, each with their distinct perspectives, making the process complex.
Trust Establishment: Building a trustworthy relationship with businesses is vital but requires plenty of time and effort.
Sensitivity to Pricing: Businesses are usually more concerned about costs, often leading to tough negotiations.
Adapting to Technological Shifts: Keeping pace with evolving digital trends and technologies is critical in modern B2B sales.
Comprehending Client Requirements: Understanding the unique needs of each business client is essential, yet it can be demanding.
Intense Competition: The B2B market often experiences high levels of competition, making differentiation difficult.
Relationship Management: Maintaining good, long-term client relationships is a critical yet challenging aspect of B2B sales.
To overcome B2B sales challenges, developing a deep understanding of each client's unique needs and establishing trust through consistent and reliable service is crucial. In addition, staying up-to-date with digital trends can help you adapt and be competitive.
To manage the extended sales cycle and multiple decision-makers, adopt a consultative selling approach.
Communicate your value proposition effectively, focusing on ROI to address price sensitivity.
Differentiate yourself in a competitive market through innovative offerings, personalized service, and expert knowledge. If you want to help with follow up, check these follow-up email templates.
Lastly, foster long-term relationships through excellent after-sales service, regular communication, and consistently delivering on promises.
B2B Sales Strategies To Increase Conversions

Using B2B sales strategies is the most effective way to ensure success in the business world.
This is because B2B sales are distinctive from B2C since they involve several complex negotiations and b2b website development strategies. This ensures that the process of building relationships is not only smooth but also leads to success.
The best way to sell is not just to sell but to sell effectively. By following the B2B sales techniques & strategies listed here, you will be able to meet your profit and revenue goals.
1. Embrace Sales Enablement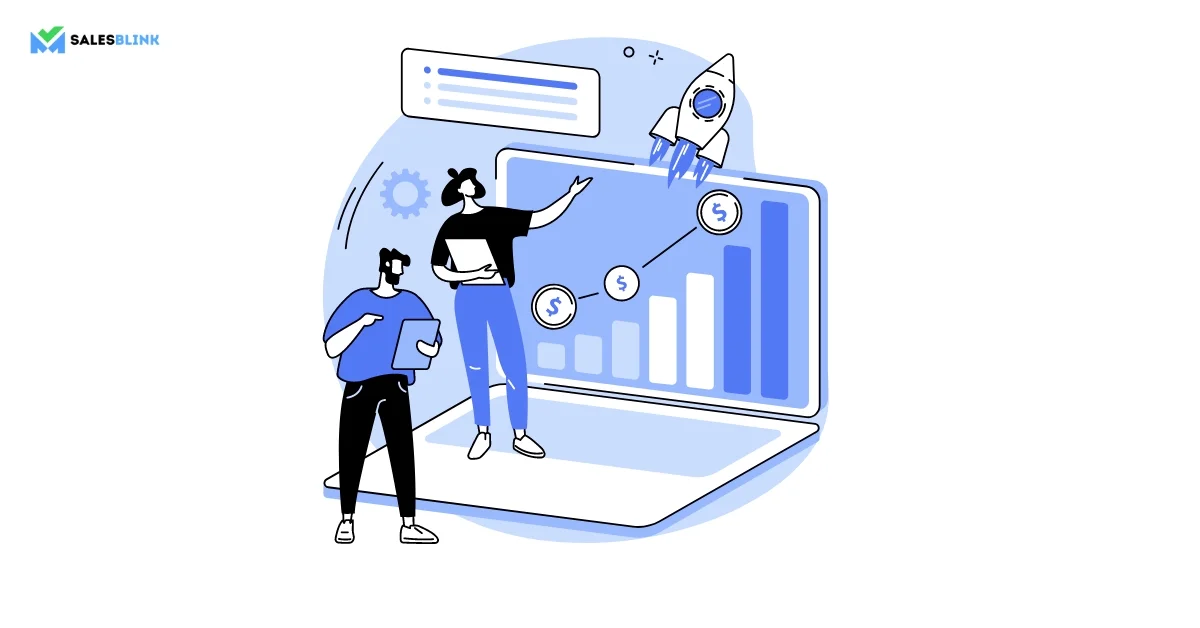 Sales enablement is a strategic framework that allows sales teams to use their resources better, work smarter, and win more deals.
Sales enablement begins by aligning your organization's goals with your customers' needs. Following is the five key action steps –
1) Develop a process map outlining how specific business processes work.
2) Embrace sales enablement technology.
3) Implement sales automation.
4) Apply analytics to gain insight into customer behavior.
5) Manage customer success.
The impact of this strategy can be seen in the B2B industry, where companies can create highly effective sales enablement programs. The key results of this being increased conversion rates and more leads generated.
The sales team is on the front lines of customer care, they have a unique opportunity to use sales enablement. This process also helps them get more information from customers and build stronger relationships.
Sales enablement has proved to increase conversion rates by 15%. It can also help you reach new potential by identifying customer pain points and providing solutions.
For automation, you can use SalesBlink. It helps you place prospecting, outreach, and closing on auto-pilot enabling you to focus on tasks that really matter. You can personalize emails, create sequences, and create tasks to reach out to prospects on LinkedIn which makes scheduling meetings easier.
2. Empower Your Salespeople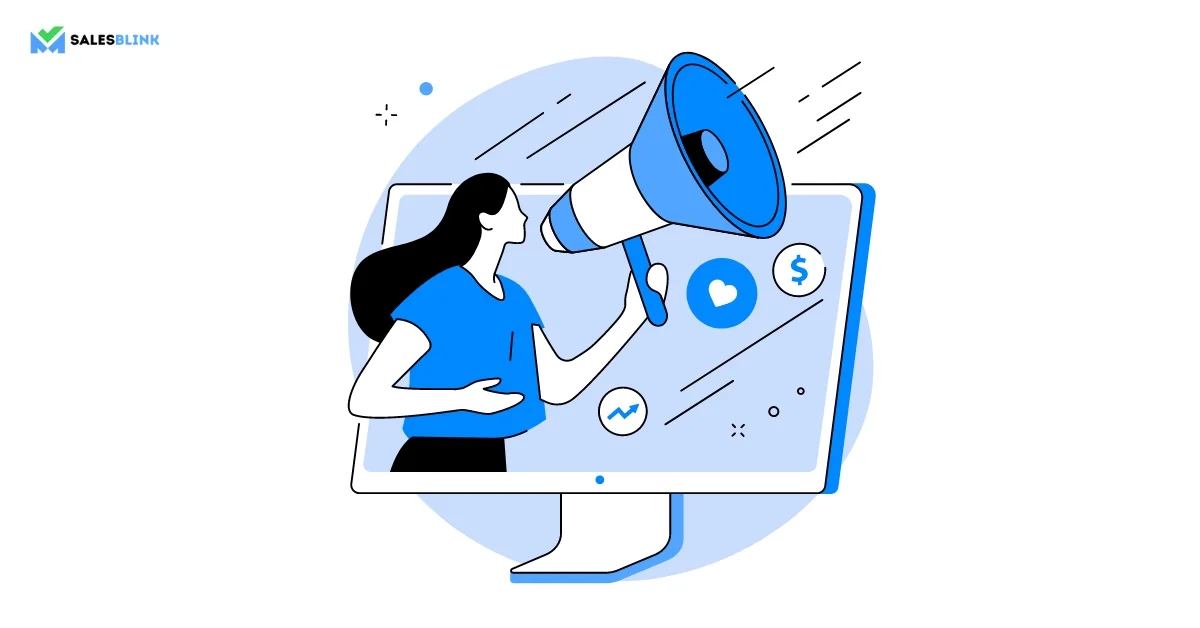 To win more customers, salespeople need to plan:
– Where they want to go,
– Who they want to target, and
– How they can get more hot leads.
Empowerment helps your sales team realize their full potential by converting leads or closing deals. Empowering salespeople also helps many companies outperform the competition and grow their business.
Empowerment is about understanding the needs of your customer and effectively addressing them. It also includes building trust with your customer by having empathy for their needs and wants. Empowerment will help you gain new customers because it enables you to understand what motivates people to buy from you.
When a company has a team of salespeople, each employee needs to have individual skills and competencies. If the group collectively has strong expertise, they are better equipped to sell effectively and win more customers.
Sales managers need to understand the importance of empowering their sales teams with individual skills. One of the most important ones are time management for sales reps.
Getting reps read sales motivational quotes is also a good idea to perk them up. This will lead them to win more customers.
3. Know Your Prospect Well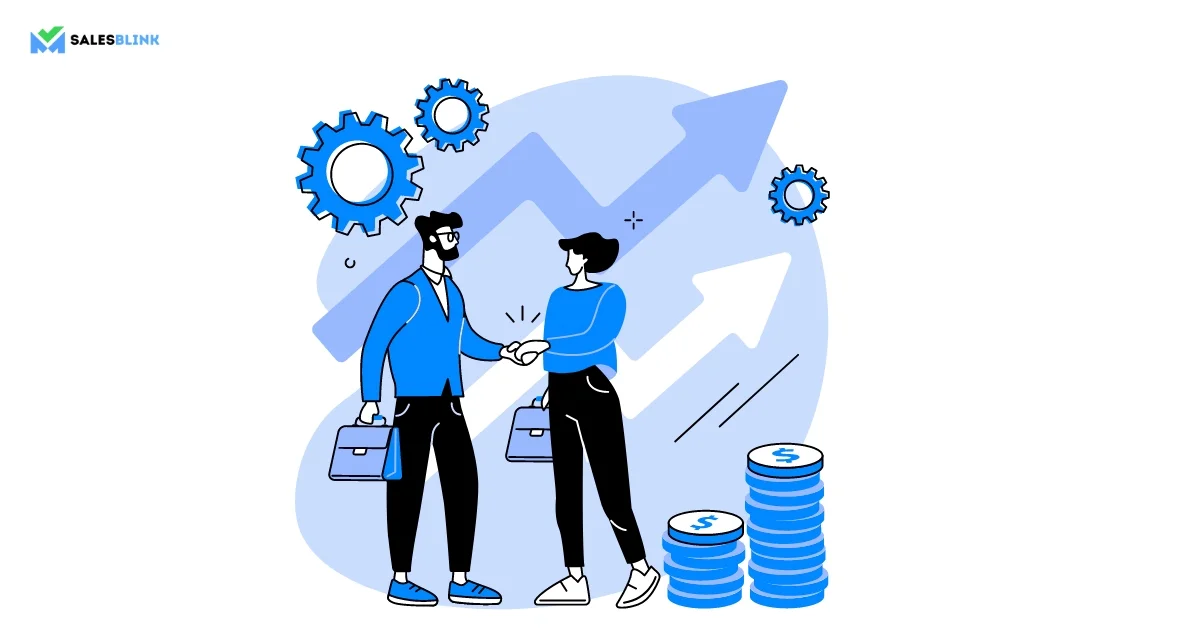 B2B sales is a complicated process that takes time and effort. It is also one of the more difficult jobs to succeed in this field. One way to succeed is by understanding your prospect well enough to know what they are looking for. This strategy can help you succeed at winning more customers and increasing revenue.
Professional services firms such as law firms, consultants, and accountants often use this strategy to win new business. As they know their target audience is not easily found out through traditional cold calling or networking methods.
A well-executed B2B sales outreach is the backbone of successful marketing.
It is important to know your prospect well before you even start to create content that will interest them.
According to a study, 86% of B2B marketers have found it difficult to get in touch with prospects they want. Therefore, some companies use different content marketing strategies and tactics. This allows to get in touch with their target audience and build relationships.
4. Align Sales And Marketing Teams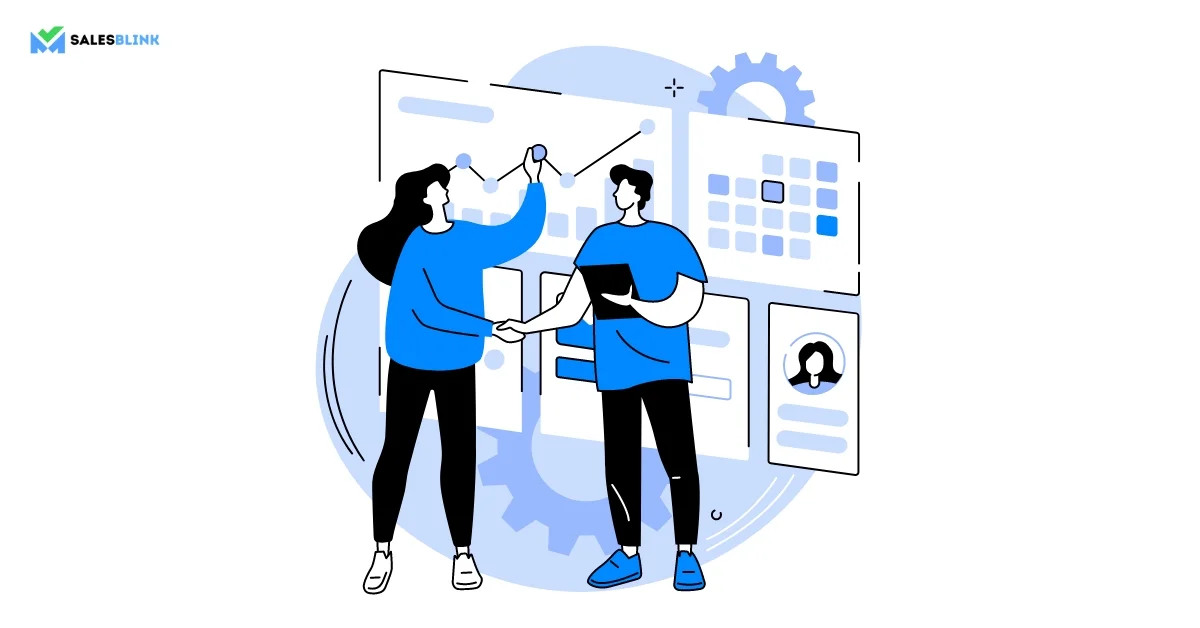 The importance of aligning sales and marketing teams is one of the biggest B2B sales strategy trends. It's proven that when sales and marketing work together, they can help their companies achieve success.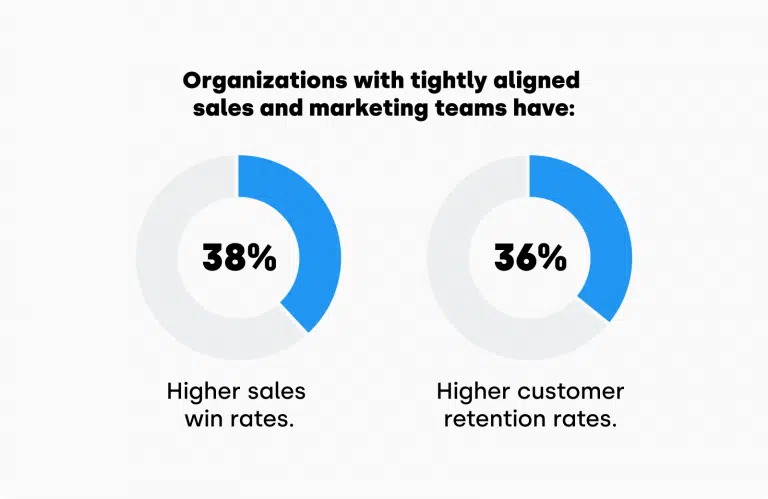 The two teams play complementary roles in this approach. The marketing team supports customer acquisition strategies and content ideas while the sales team works on customer retention strategies and revenue generation tactics.
Leading companies have mastered this approach to increase revenue, brand awareness, and adoption rates for their products/services and they do that by implementing product adoption software in their company, which makes it that much easier to improve adoption rates for your new product.
One of the most effective ways to get sales and marketing teams on the same page is by aligning their objectives and goals.
Sales teams have been trying to access a customer's content, while marketing has been focused on getting brand value. Many things can be done to improve this relationship, but one proven strategy is aligning sales and marketing objectives and goals.
The goal of a sales team is to close a deal. The purpose of a marketing team is to acquire new customers. These goals are not entirely different, as the ultimate measurable outcome for both the sales team and the marketing team is making revenue – it just comes in various forms for each department. Additionally, this alignment allows both departments to work together towards similar goals with an open line of communication between them all along the way.
5. Create Your Ideal Buyer Personas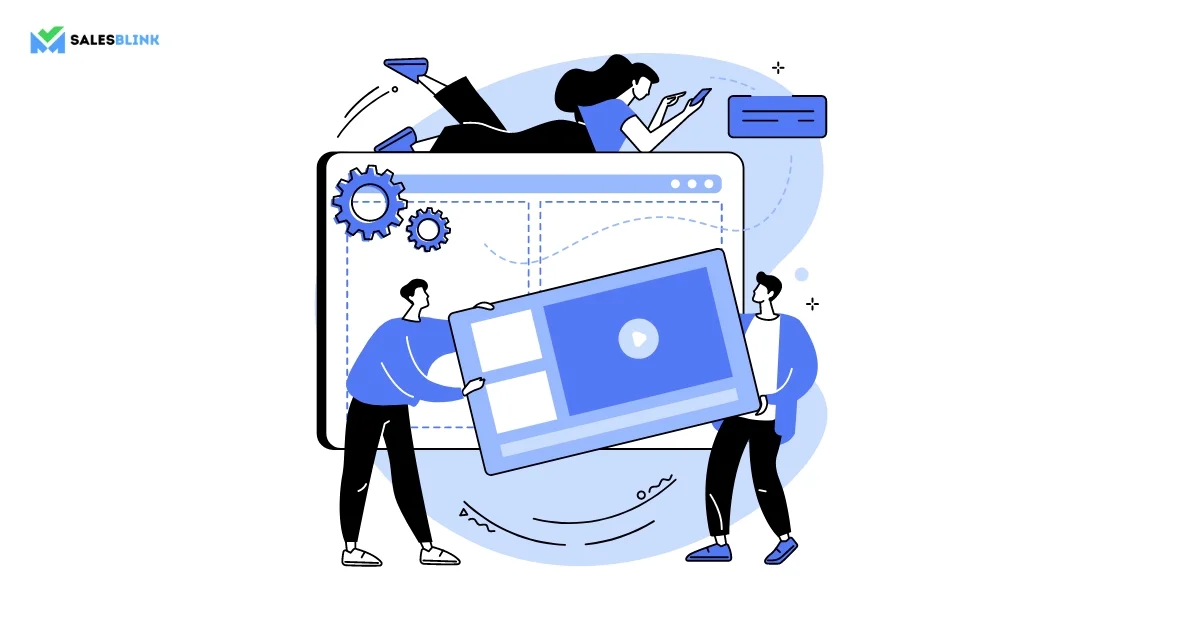 It is important to have a good understanding of your market before starting any sales efforts. It is crucial to create a well-rounded buyer persona to build trust with your customer and get their buy-in on your idea.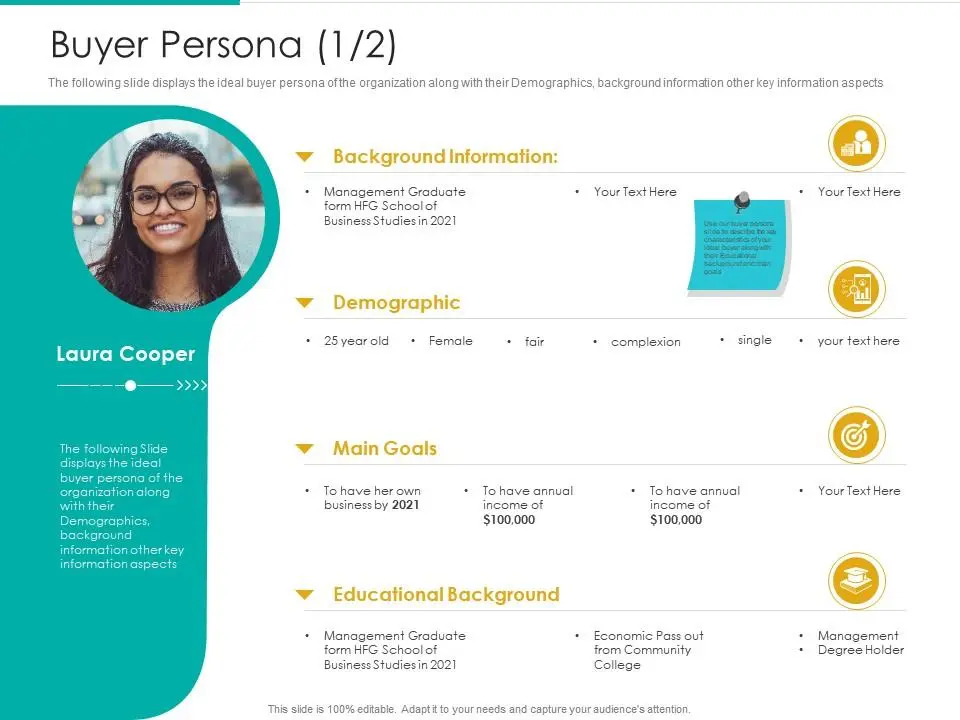 An ideal buyer persona is a fictional representation of the person your target audience would most identify with if they were buying from you. By understanding these buyers, you'll better understand their motivations and what concerns they might have for your product or service. This will allow you to create content that appeals specifically to them, which attracts more customers and increases revenue for your business.
To direct your marketing strategy towards the right person, you need to know who they are. And this is where buyer personas come in. They are a proven B2B sales strategy that will help you identify and target potential customers, thereby increasing your chances of winning more customers.
Let's take an example of a real estate company and its customer persona. The avid real estate investor looking for more education on how to invest in the market and reduce tax liability. The company would create content for this buyer persona, such as educational articles about investment strategies, tax tips, etc.
6. Be Far-Sighted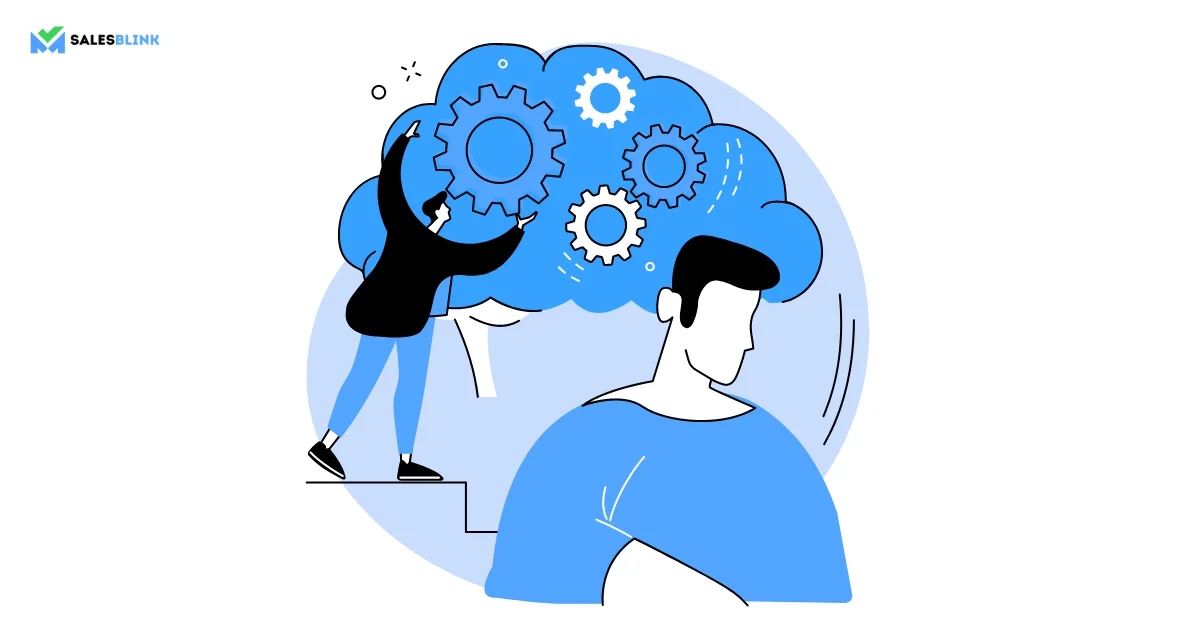 We have seen that being far-sighted can help you win more customers. This is true for B2B sales as well. In some cases, it is advisable to be patient to avoid churning your clients and losing them to the competition.
Being far-sighted in online marketing can prove beneficial for your business. This is best done by creating a customer value proposition that goes beyond the immediate benefits of the product or service you are offering.
B2B companies should take a step back before they start offering their services, shop around on what other companies are doing. Additionally they should ensure not losing their customers in a competitive market by focusing only on immediate benefits.
Being far-sighted is a proven B2B sales strategy that helps you win more customers. The notion of being far-sighted is not new, but it has been given a new meaning in the current business world. It has been extended to include a view beyond what is currently happening and sees the bigger picture.
Far-sightedness can be achieved by having a vision of the future, which includes understanding your company's key strategies. Additionally, it helps in reaching out to your customers in ways they would appreciate, and knowing how to get backlinks from third parties.
7. Listen Actively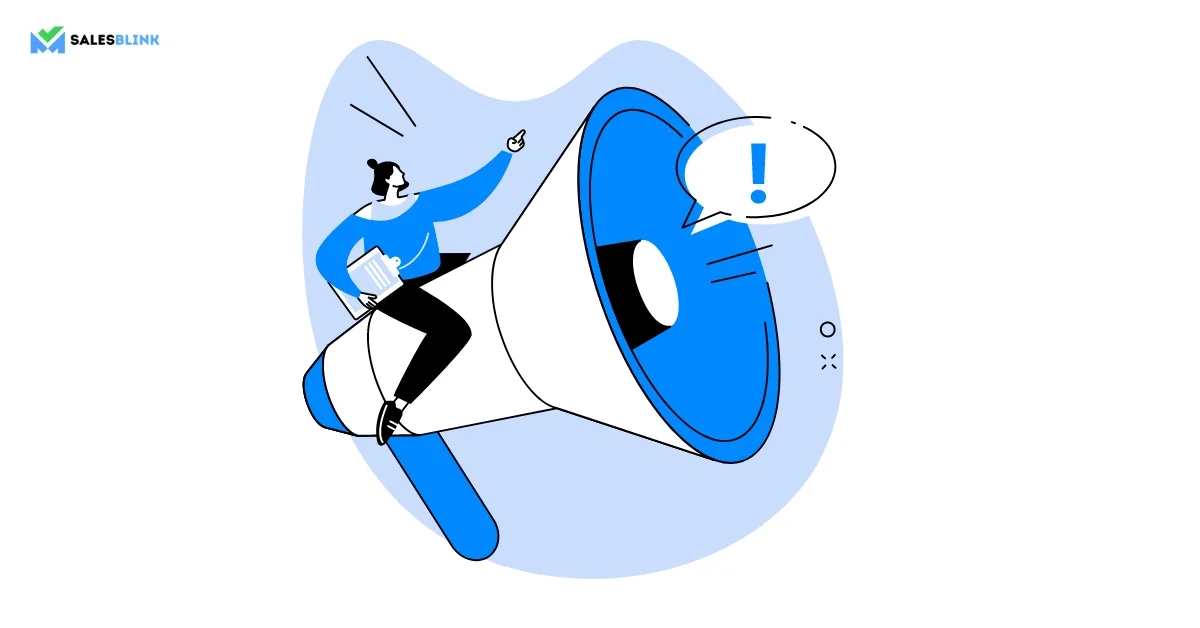 Active listening is a must in B2B sales. It helps to build relationships with customers and gain trust, which is essential for sales success. Active listening involves being aware of the customer's needs and wants, as well as their level of understanding and concerns. You should also be attentive to non-verbal cues and body language, as it can help provide feedback on how the customer feels.
When you listen actively, you can ask more meaningful questions, leading to better conversations. Furthermore, actively listening to the customer helps provide a good solution. Moreover, customizing their pitch to the customer's specific needs can give you an edge over the competition.
Listening actively is a B2B sales strategy that can help increase sales and customer satisfaction.
8. Avoid Being Aggressive While Selling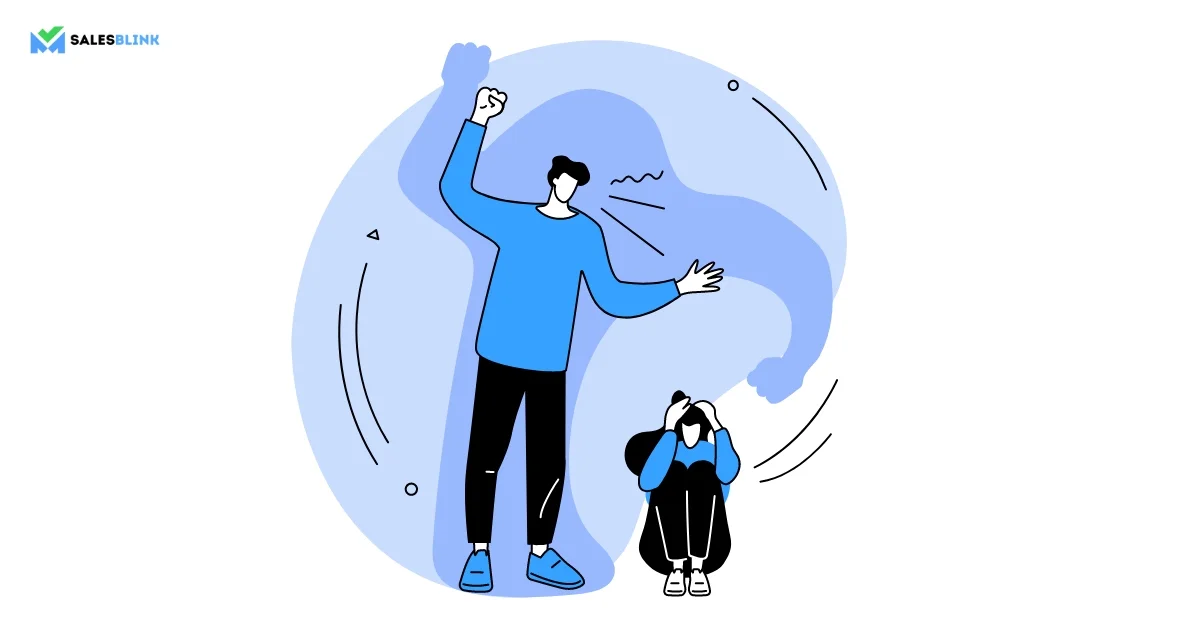 It is not surprising that overly aggressive sales tactics can repel potential customers, leading to lost sales and a damaged brand reputation. Customers value their ability to make informed decisions without feeling pressured or manipulated. Adopting a less aggressive approach focused on understanding customer needs, providing relevant information, and guiding customers through their purchase journey fosters trust and long-term relationships. It allows customers to feel valued and respected, leading to higher satisfaction, increased loyalty, repeat business, and positive word-of-mouth.
9. Don't Forget Existing Customers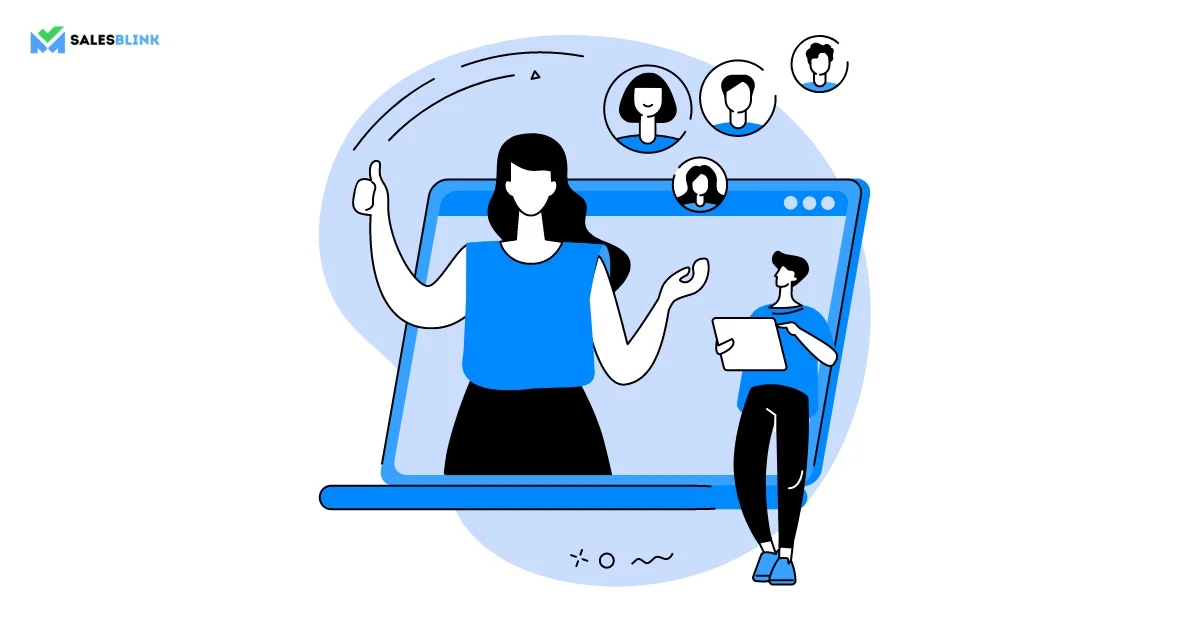 A strong customer base is essential for success in the business world, and existing customers can be key to that. They will already be familiar with your product and services and be more likely to trust you and your company. Existing customers are also great for word-of-mouth promotion and can help to bring in new customers if they've had a positive experience.
As part of any sales plan, it's important to nurture existing customers with email marketing, social media, or other methods of communication. Additionally, offering discounts or rewards to existing customers can help you retain them as customers and keep them from switching to a competitor. Taking good care of existing customers is crucial for the success of any B2B sales plan.
10. Sell Solutions, Not Products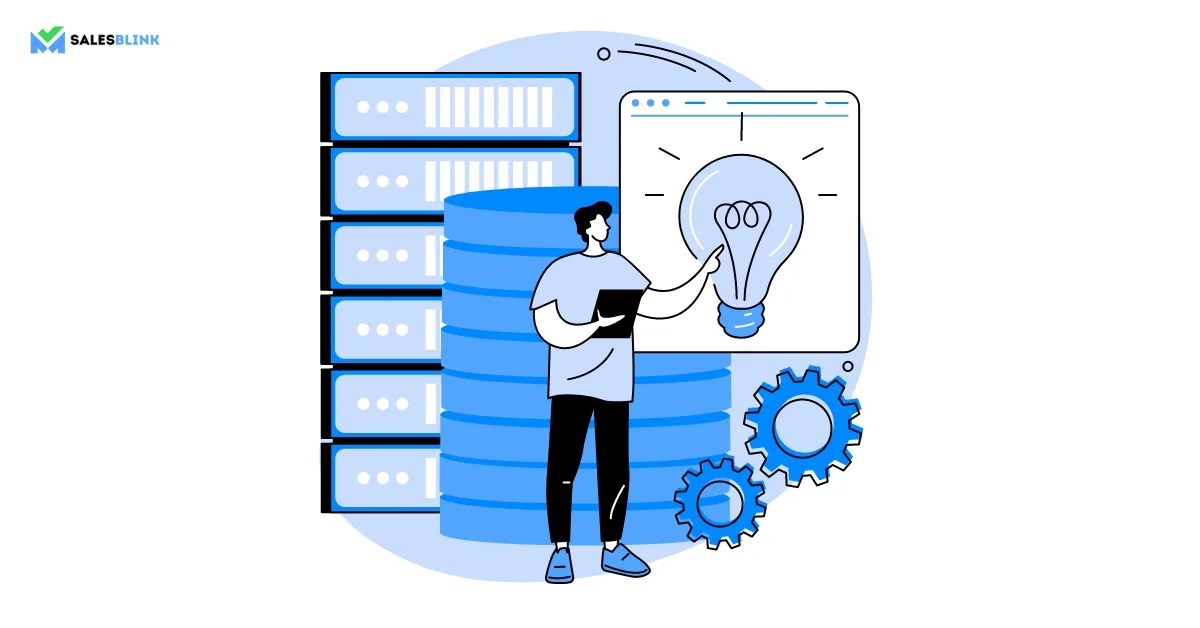 Successful salespeople are selling the solution's benefits, not just the product. They can engage their audience with solutions and not just products. This will lead to increased customer loyalty and long-term relationships.
Solution sellers have more difficulty convincing their customers that they need a product or service than those who sell products alone. They often have to rely on skilled salespeople who can do this for them, but solution sellers need to know how to sell their solutions in person, over the phone, and online. It's a great idea to get a free number and offer it to your customers as it improves communication with your customers.
B2B sales is a competitive game, and the competition is getting tougher as companies try to win over customers by selling solutions rather than products.
There are several reasons why this strategy is so effective. One reason is that there are a lot of companies who offer similar solutions to different industries, possibly your sector as well. When you sell an answer, you can differentiate by focusing on the key itself and highlighting its benefits.
Apple and IBM's salespeople are the best examples of this strategy.
11. Nurture Leads On Social Media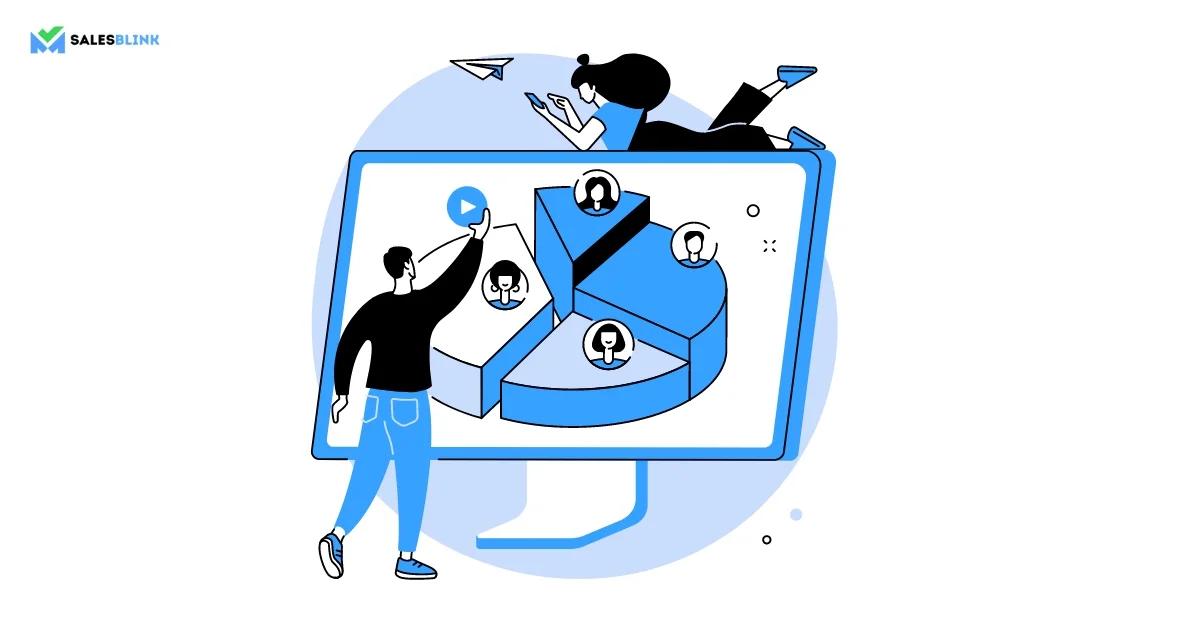 Whether you team up with reputable social media marketing companies or carry out your campaigns in-house; every B2B company should have a dedicated social media strategy. One of the most important parts of building and nurturing leads on social media is understanding the different types of people visiting your company's website.
A recent study reveals that social media allows companies to reach out to more customers than ever before. Additionally, by using tools like Social Media Activity Log, companies can create a deeper connection with their customers, and personalize the experience. Also, it can help them in maximizing sales opportunities with this new way of reaching out to potential customers.
"Nurture leads on social media" is a proven B2B sales strategy, especially when it comes to business-to-business (B2B) marketing. This is because it offers an opportunity for companies in this space to build relationships with their target audience and ultimately generate more leads.
12. Get Feedback From Customers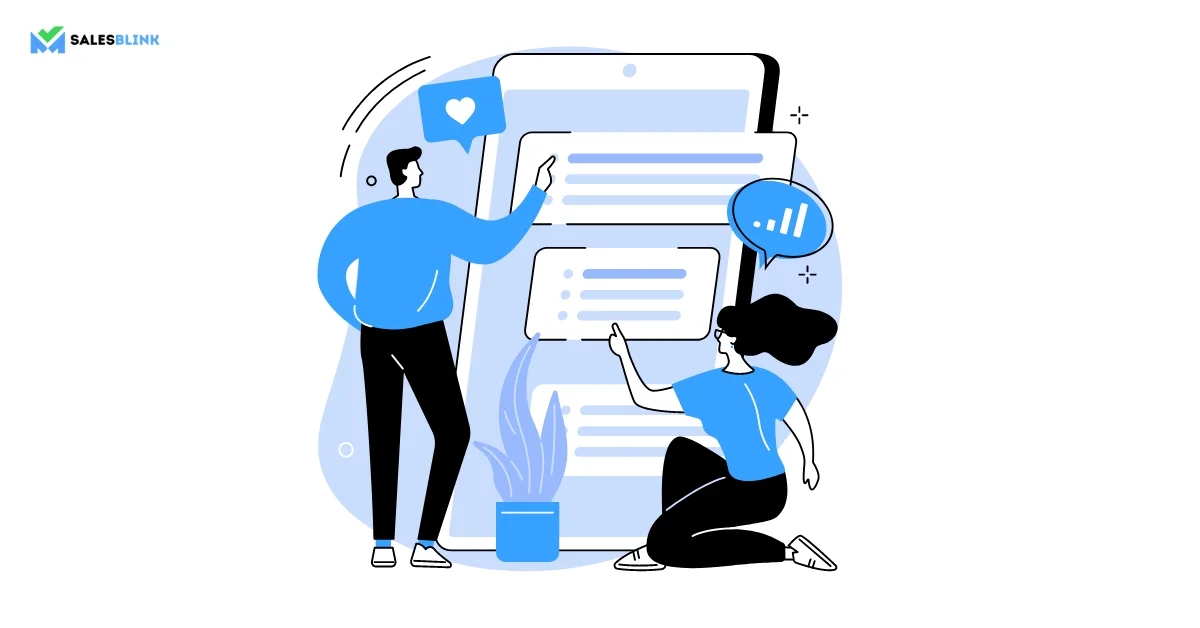 Focus on actively seeking and incorporating customer input. Engage your customers through surveys, social media, and direct interactions, seeking their opinions on your product or service.
This feedback reveals the strengths and weaknesses in your offerings, enabling tailored improvements that directly cater to customer needs.
Additionally, showing customers you value their opinions fosters loyalty and retention. Encourage honest feedback by creating a safe, welcoming environment. Actively responding to criticisms and implementing suggested changes in your product or service establishes trust, increasing customer satisfaction, repeat business, and referrals. Thus, customer feedback is invaluable for sales growth and business success.
Gear Up To Use Our Best B2B Sales Strategies
As the world changes, so do customer needs!!! The best way to have a competitive advantage is to increase your customer base by finding more sales opportunities. To increase sales and win more customers, you need to have a B2B sales strategy that will help you reach out to more prospects and win more deals.
Many businesses struggle to find answers to this question. It is difficult for most companies to develop ways to increase the number of deals they close. This is because it requires a certain level of knowledge that not many people possess. That's where B2B sales tips & strategies come in. That's how businesses can increase their chances of closing more deals. These strategies are simple and easy to implement, so it's no surprise that they're also extremely popular among businesses today.
We hope you now know how to increase revenue with our B2B sales and marketing strategy!
FAQs
1. What is B2B sales?
B2B sales is the process of selling and obtaining business deals by marketing a product or service to potential buyers and negotiating with them to enter into a mutually beneficial agreement.
2. Why are sales strategies important?
B2B sales strategies are the most effective ways to ensure success in the business world. They can help you get more promising clients and witness an increase in sales.
3. What is an ideal buyer persona?
An ideal buyer persona is a fictional representation of the person your target audience would most identify with if they were buying from you. By understanding these buyers, you'll know what concerns they might have.