61% marketers consider generating leads the toughest job on the face of this planet. And, they're right in a way. Nevertheless, it is also directly proportional to the growth of any business. This means, you can't ignore it either. So what do you do? The simplest answer to this would be: you prioritize your focus on the Hot Leads!
Given the fact that hot leads are the easiest to convert when compared to cold and warm leads, it won't be a daunting task for you after all! Especially when you have us with you!
We have already seen how to deal with converting cold leads and warm leads effectively. So, logically it is now time to know about hot leads.
But, before I get into the nitty-gritty of how you can do it, you must understand the basics…
What Is A Hot Lead?
Hot leads definition – They are the qualified leads ready to make a purchase. They have a high interest in your offering, so it is easy to convert them. The characteristics of these leads include the following:
They have the budget and decision-making authority.
They provide reps with a clear-cut timeline for closing the deal.
They know how your product or service can resolve the problem they are facing.
These leads are in the final stage of the sales process, i.e. closing. As a salesperson, it is better to get in touch with them as soon as possible as they may not want to delay closing the deal.
So, how to get hot leads? Well, you will get your answer in this blog!
Warm Leads vs Hot Leads – What Is The Difference Between Warm & Hot Leads?
As you have seen, the main difference between warm and hot leads is the willingness to purchase. Warm leads fit into your ideal customer profile and get in touch with your business. On the contrary, a hot lead is a qualified lead that is one step ahead of warm leads that your sales team has nurtured. Understanding the difference between the two is essential as you have to approach them differently.
Benefits Of Targeting Hot Leads
The main benefit of targeting hot leads is that they are the ones with the highest conversion rates. They may not be as many cold and warm leads, but they have the highest chance of closing a sale. And that is ultimately what you want as a salesperson, don't you?
How Does Selling To Hot Leads Feel Like?
Selling to hot leads is quite easy when compared to selling to cold or warm leads. When you have a hot sales lead with you, all you need to do is contact them and seal the deal. You don't have to nurture the lead with several meetings to take them to the grand finale. Your job is to remove the little obstacles in the path and put your best foot forward to turn the lead into a patron.
The fact that categorizing a lead as hot is the fruit of your previous hard work in the different phases of the sales cycle.
Hot Leads & Qualified Leads: Do they differ?
Do you know that there is something that you have to focus more on than classifying leads as cold, warm, and hot? It is the need to qualify leads.
A qualified lead refers to one who fits your ideal customer's mold. You must qualify your lead at the beginning of the sales cycle because it is pointless to invest your resources in someone who doesn't need your solution in the first place!
Now the question is whether hot and qualified leads are the same or not? Well, the blunt answer is that they are not! Qualified leads can include cold, warm, and hot leads. Just because a sales lead is hot doesn't mean that it is qualified.
It boils down to one thing – A 'qualified lead' is one that is a perfect fit for your ICP.
How To Identify And Market To Hot Leads?
You would always want hot leads in your sales pipeline, don't you? That is because they are willing to buy your product or service immediately if you handle them well. The probability of a hot lead converting into a customer is very high.
Despite the high likelihood of closing the deal, you have to use specific marketing strategies,
1. Keep them in the know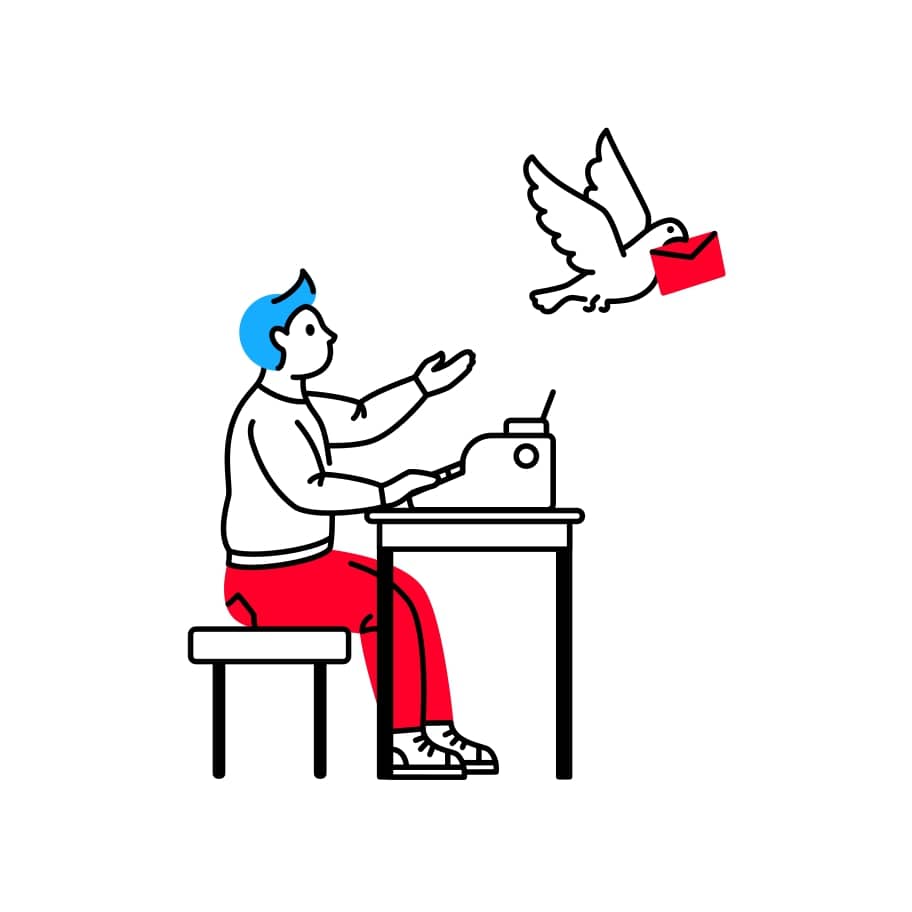 When you add new features to a product or service, it's better to let the leads know about it to make an immediate purchase from you.
2. Promote your product or service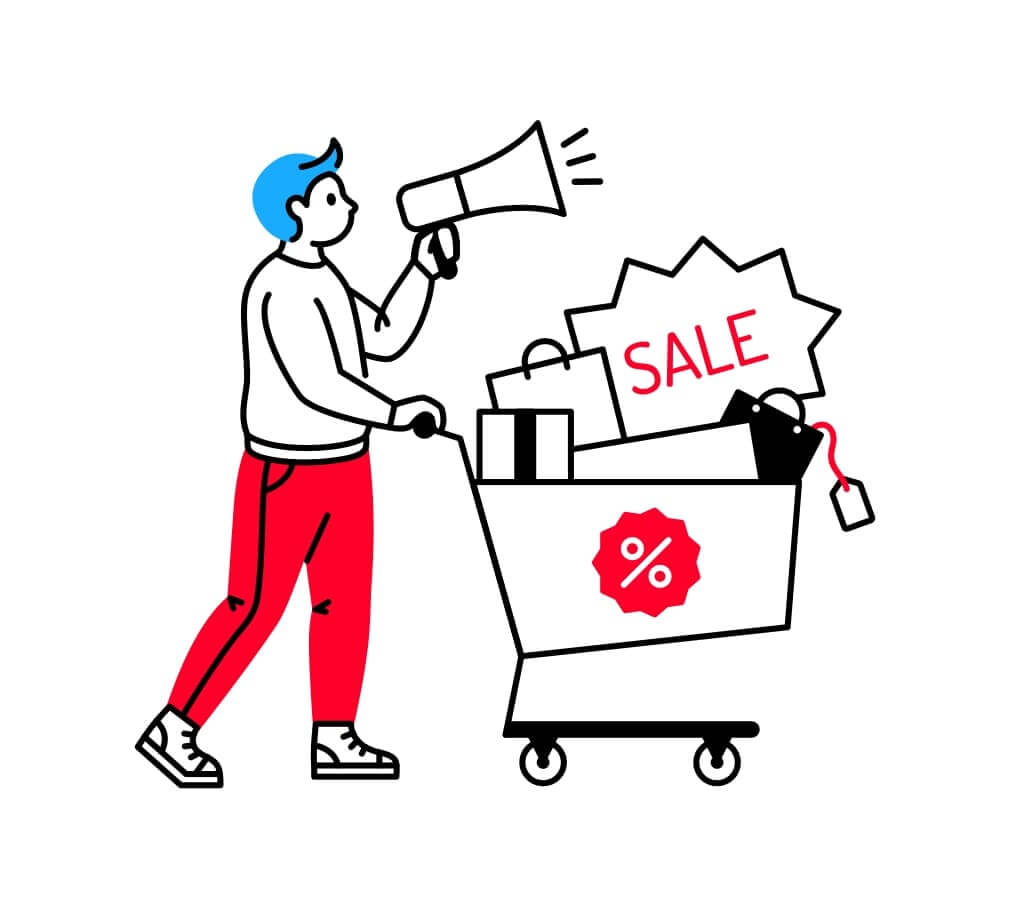 As hot leads know about you, you can emphasize your brand in the marketing content you create. They are likely to share it with their network.
3. Be nice to them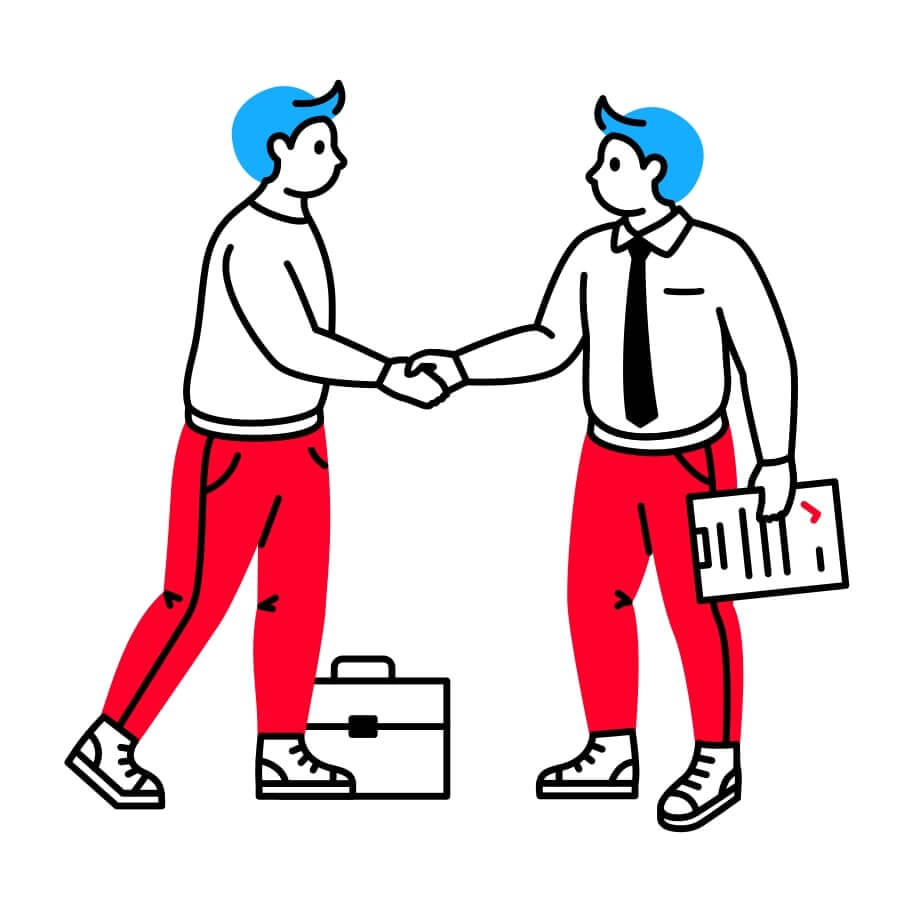 When you treat hot leads as special individuals, they will become loyal customers. It is better to give them special discounts and offers even after that. In short, maintain a special relationship with such leads.
How To Generate Hot Leads For Your Business?

Here's how you can generate leads effectively,
1. Hire a sales development representative or outsource the job
You can generate hot leads by hiring a sales development representative or outsourcing the task to a firm that can handle it well. It will be their job to send emails to leads, call them and qualify them before scheduling the final meeting with you. Ensure that you entrust the job to a company with enough experience and expertise. Certain firms will also carry out the task of closing the deal on your behalf.
2. Run email marketing campaigns
You can automate lead generation if you get many visitors to your website or newsletter. Creating surveys and drip campaigns can certainly help you meet only clients interested in buying your product or service and match your ideal client profile.
3. Use social media
You may use social media to send your message to the target audience, but you will enjoy the actual benefits only when you build 1-on-1 bonds with leads. Join groups on social media where you are likely to find those who have an interest in your product or service. Furthermore, connecting with prospective leads makes them see the human side of your business and helps build long-lasting relationships.
4. Work on video marketing
Creating videos that your target audience can relate to is a great way to generate leads. Video marketing strategy can definitely help leads show interest in your brand. However, you can't just randomly create one. It requires a lot of planning.
5. Host webinars
Host a sales webinar as it will help you connect better with your target audience. Moreover, it is a golden opportunity to offer the attendees valuable resources like e-books, whitepapers, or templates. Make them sign up for webinars and ask for their details so that you reach out to them after the webinar.
6. Offer a free tool
A free tool is a great way to draw the attention of prospects towards you. For instance, SalesBlink has two free tools – an email subject line generator and a sales commission calculator. They act well as lead magnets. You can always try to get creative with the tools you offer for better results.
You can see a jump in the number of leads generated if you implement all of the above tips.
Top Ways To Convert Hot leads
It is time to know the best ways to convert hot leads into paying customers,
1. Understand lead engagement
It is essential to determine how hot prospects came to you if you didn't nurture them in the sales funnel. There are several automated tools to help you with this task. They'll help you learn how leads engage with your marketing efforts so that you can plan accordingly for your future interactions. For example, try finding out what they find most interesting and use it to present your product or service as the perfect fit for them.
2. Set a timeline
Leads usually work with a timeline in mind. As a sales rep, it is your responsibility to discuss the timeline with them to ensure that things are moving in the right direction. Furthermore, try to see how your solution can help them and remove the obstacles in the path so that you close the deal on the intended date.
3. Personalize your approach
If you have not nurtured the hot lead, you must not waste time connecting with them. Delaying contact will make you lose them for good. Also, when you get in touch, make sure that you use the personalization tactic. It will increase the chances of hot leads choosing you. Try tweaking your message for each lead to make it look exclusive and mention the lead's name/their company name in emails and LinkedIn Connection Request Messages.
4. Build trust
Most hot leads are the ones you nurture throughout the sales cycle, and it is during that journey you build a bond with them and win their trust. However, when your hot lead is new, you have to win their trust in a relatively shorter span. You can achieve great results by giving them a product demo or providing customer testimonials in the form of case studies.
It's Time To Start Converting Hot Leads!
As you have a clear understanding of hot leads now, it is time to get into the battlefield and wield the sword! This certainly means that you should chalk out a plan to take your business to new heights.
FAQs
Why selling to hot leads is easy?
Selling to hot leads is easier when compared to cold or warm leads as you don't have to nurture the lead to get them to close the deal. You instead have to get in touch with them to finalize it.
What is a qualified lead?
A qualified lead is one who fits your ideal customer profile. It would help if you qualified your lead initially in the sales cycle as otherwise, it is pointless to invest in those who don't need your solution.

How to convert hot leads?
To convert hot leads, get them to engage with you, set a timeline, personalize your approach, build a bond with them and win their trust.