8 Tips & 12 Best Ways To End An Email To Get More Replies
In 2023, people have so far exchanged an average of 347.3 billion emails daily. That shows the importance of email as an effective communication channel in outreach. However, are you tired of sending emails into the void, waiting for a response that never comes? Frustrating, isn't it? But don't fear because you can boost your chances of getting more replies if you use the best ways to end an email.
Discover tips & closing lines that will captivate your recipients and increase your response rate. With these proven tips, you'll learn to craft compelling closing lines that leave a lasting impression.
From utilizing personalized closing lines & sign-offs to asking strategic questions, this guide will surely equip you with the knowledge to make your emails impossible to ignore. Let's dive in to find the best ways to end an email!
Tips To End An Email
Ending emails the right way significantly helps get more replies from recipients. If you know how to finish an email, you can significantly influence the recipient. Here are some ways of the best ways to end an email that will have a lasting effect on the prospect.
1. Add a strong call to action at the end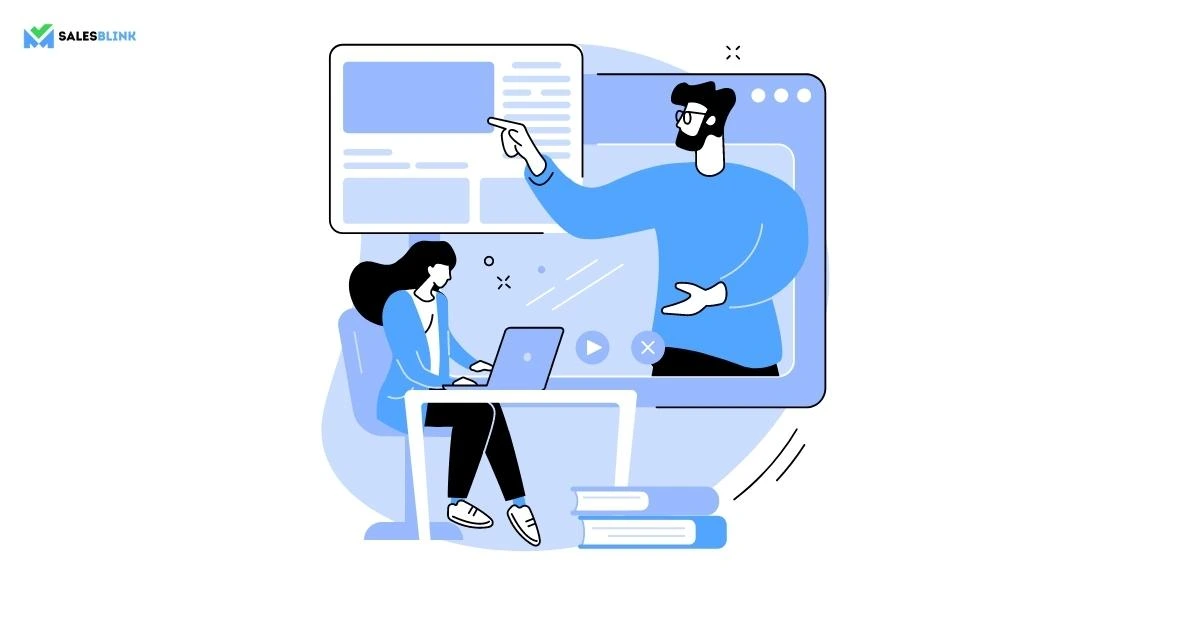 There are many different ways to end an email. Email endings with CTAs are the best method to increase the chances of getting replies. It's essential to be clear and concise in your CTA. You have to communicate the desired action to the recipient but ensure it is achievable.
Your CTA should aim to persuade the recipient to take a particular action. Some individuals may exclude the call to action to avoid appearing overly assertive.
Also, note that emails with one CTA receive 371% more clicks and 1617% more sales.
2. Avoid being aggressive in your CTA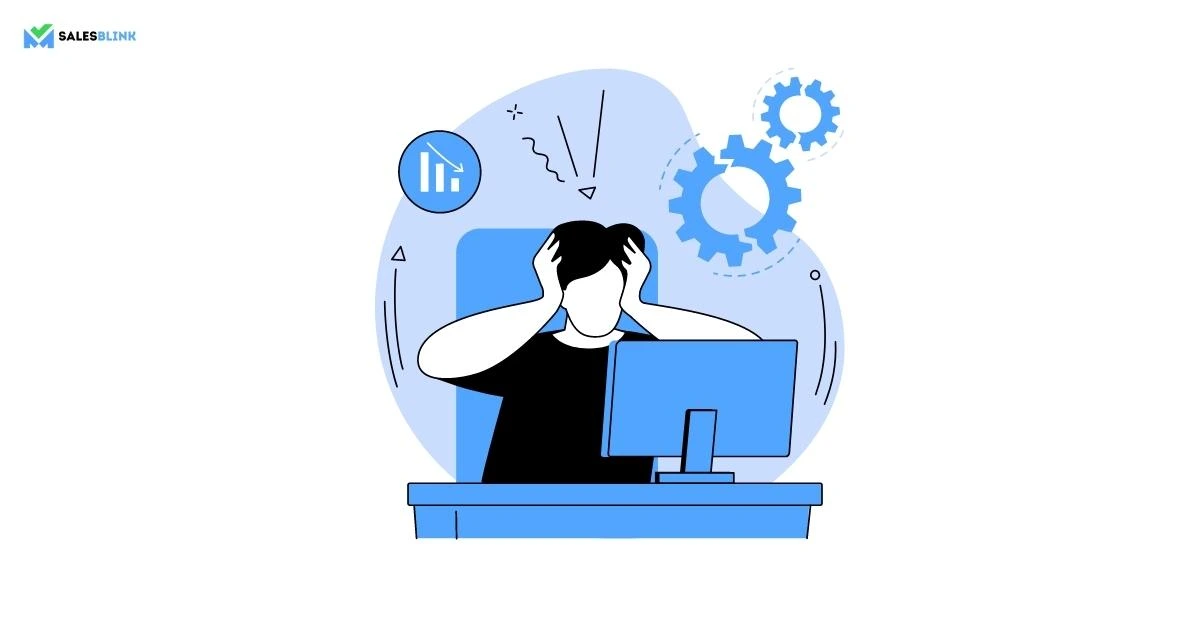 When writing a CTA in your sales email, it is essential to balance being assertive and respectful. Becoming aggressive in your cold email campaigns will have a negative effect on your recipients. This will lead to getting fewer replies from them.
While a good CTA will make recipients take action and help gain new customers, you should refrain from selling in each email. Instead of forcing them to buy your product or service, you should ask them politely, saying, "I would appreciate it if you would connect on a call this week to understand how our tool works."
Furthermore, consider the recipient's perspective and show gratitude for their consideration. Finally, make it more inviting for the recipient by maintaining a polite tone throughout your CTA.
3. Use a question as a closing line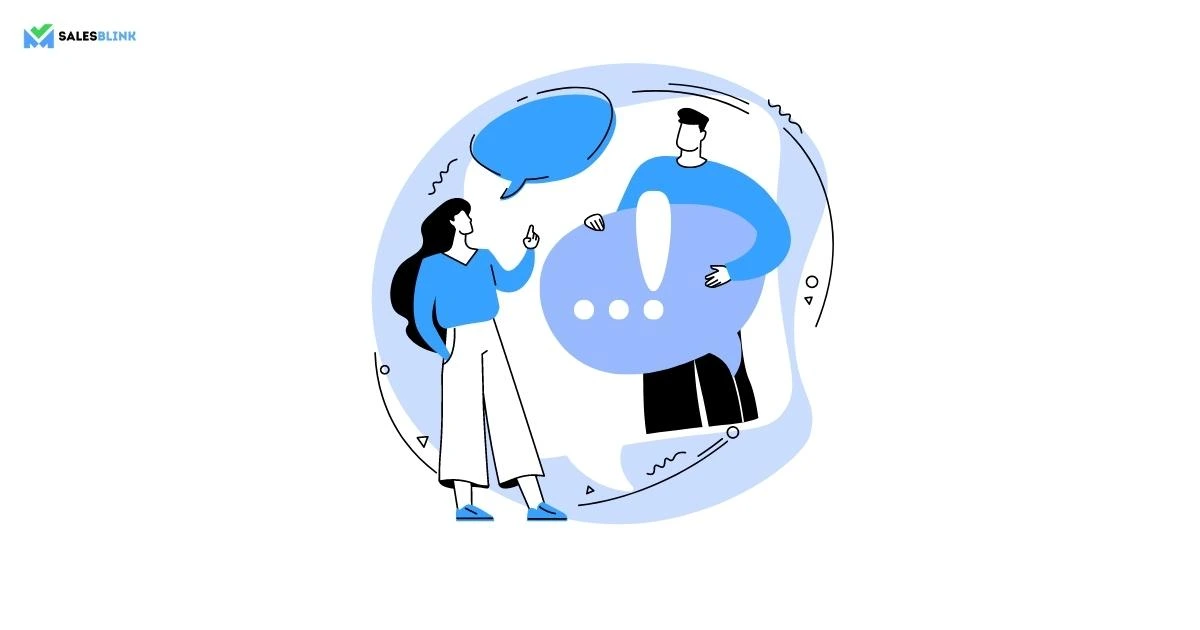 There exist many ways to end an email in cold emailing. Yet, the best way to end an email is by using questions in your CTA. The questions will engage the recipient in your cold emails. This will surely get a reply to your emails and help you to get new customers.
Closing questions can be beneficial in many ways. First, they allow you to gather feedback and learn about your customer's experiences. Additionally, they provide insight into your customer's preferences and help you tailor future interactions accordingly.
While making a question in your email ending, use concise and relevant language. It will open a two-way conversation between you and your prospects. Remember, getting a response from your client may include that they found the email relevant to their subject.
4. Mention a fact about your company that backs your offer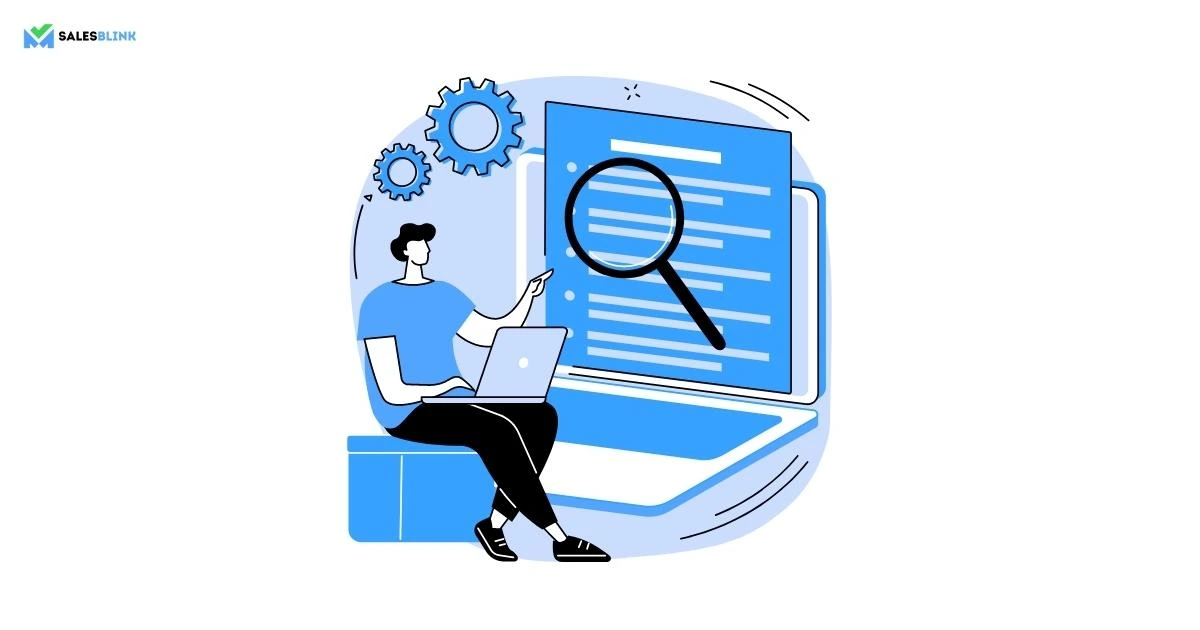 "Did you know our company, XYZ Solutions, has achieved a customer satisfaction rating of 98%?"
Sounds good, right? Mentioning the facts about your company will help the clients know about your company.
Highlighting your company's accomplishments will make prospects trust you more. Mentioning the achievements in email endings will surely help build trust and make the prospect send a reply. Thus, providing facts about your organization are great ways to end an email.
5. Use the PS section to build a bond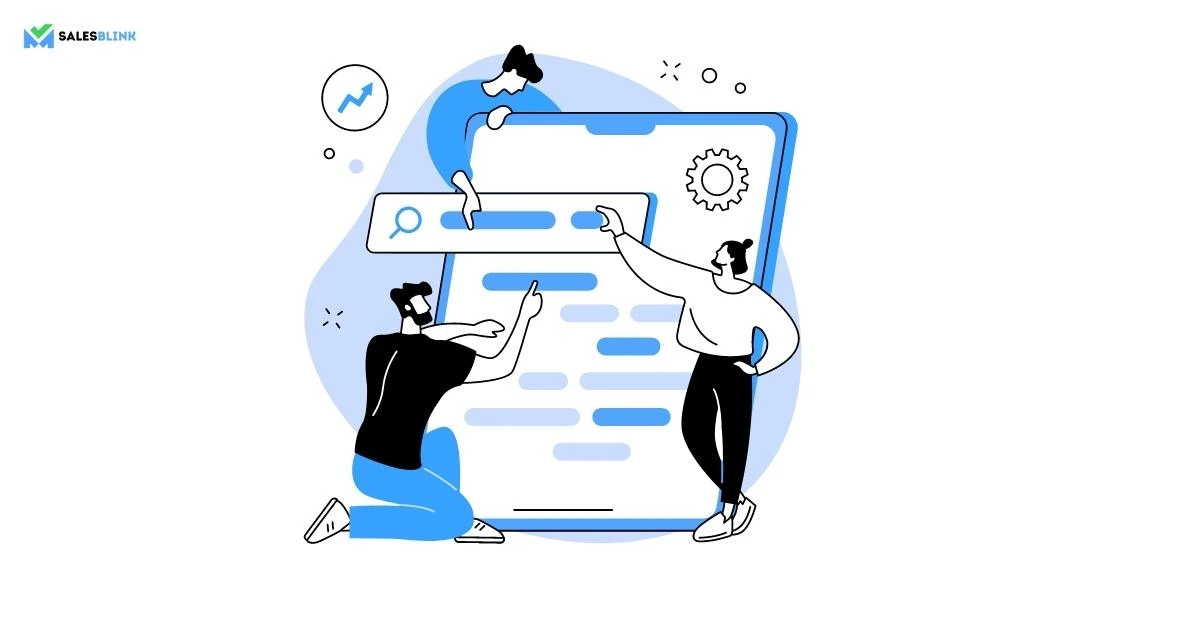 Crafting an email introduction is the most essential task to attract the recipient's attention but so is adding a P.S. section at the end.
Post Scripts capture the attention of prospects by creating a sense of urgency. It is chiefly the best method to sign off on an email. This results in the desired actions of the client and helps to enhance your sales.
P.S. should be creative and eye-catching. Besides, P.S. is the visual break and captures the recipient's focus. While reading the email, P.S. is often the last thing recipients see. However, if the P.S. is crisp and straightforward, it will make a lasting impression on clients.
6. Include a "thank you"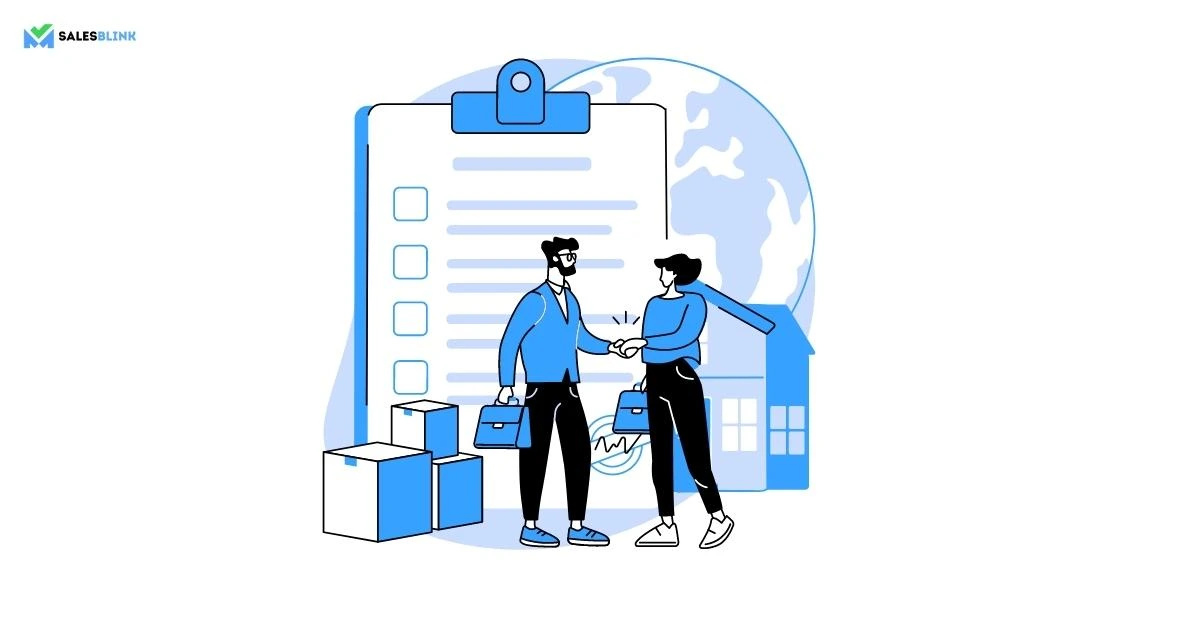 It is essential to include a "thank you" at the closing of your email. It may foster positive connections with your prospects and increase the chances of getting responses. Thus, expressing genuine gratitude to the prospects shows that you consider their time and efforts.
A sincere" thank you" can help build trust and goodwill. It adds a human touch to your message and portrays you as a genuine person. This gratefulness creates a positive impression, as a result, making the recipient more open to your requests.
Remember that a simple "thank you" will show your professionalism and respect for the recipient. Further, it will help you in making a natural bond with the reader.
7. End with a suitable sign-off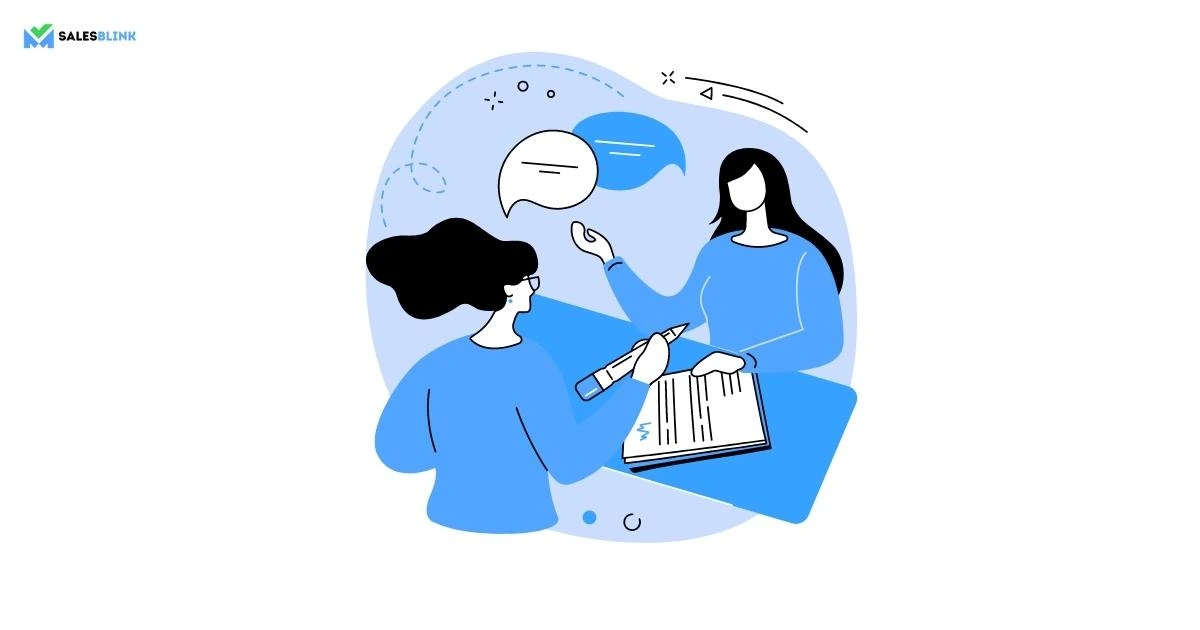 It is vital to end with suitable email sign offs for effective communication. There are many ways to end an email, such as "Best regards," "Sincerely," or "Kind regards" in a professional manner.
But there are some other ways to end an email in an informal tone, like "Cheers," Best," and "Congrats." Well-chosen email sign offs provide closure to your email and leave a lasting impression. It serves as a final opportunity to leave a positive impact on the recipient.
A creative sign-off can be a conversation starter, leaving the recipient to smile. Also, it adds a touch of personality that sets you apart from the rest. Thus, when you end your email, select a sign-off as the perfect exclamation point.
8. Level up your email signature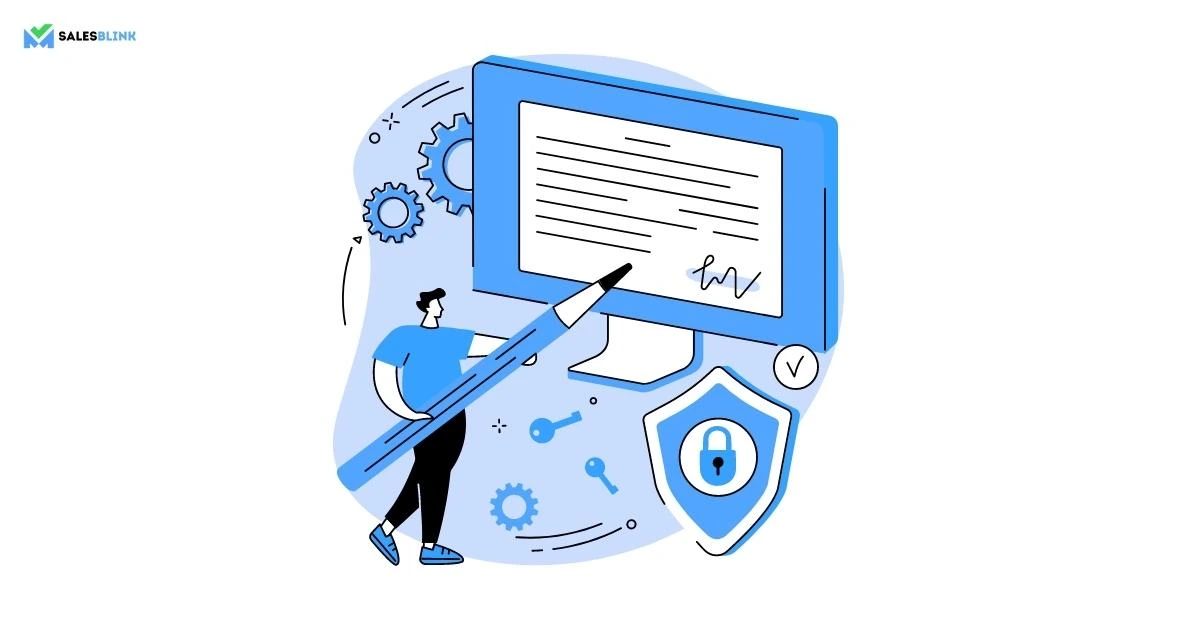 Pay attention to the potential of your email signature. It's an opportunity to improve your professional image and make a lasting impact on your target audience. Further, they can help you in promoting the branding opportunities of your product. Hence, email signatures are considered one of the best ways to end an email.
A well-designed email signature includes various components. It should have your full name, company name, job title, contact number, and relevant social media links. You can also improve your emails by using a tool to create a personalized signature making it easy to add a personal touch to your email.
A well-drafted email signature enhances your professionalism and also adds credibility to your communication. It serves as a mini digital business card, making it easier for recipients to access your contact information.
Email Closing Lines That Work
Closing an email with an appropriate line is crucial as it can significantly impact the reader. There are various ways to end an email, and choosing the right one is important. You must select professional closing salutations that reflect the purpose of your email.
Here are a few effective email closing email lines:
1)"Thank you for your time and consideration. I look forward to further discussions."
This is a simple yet effective closing for emails. It shows that you value the time and efforts of the recipient. It presents your genuine gratitude towards them. Besides, it will make them engage in further communication.
2) "Kindly inform me if you need any further support."
This is the best way to end the email that shows you are ready and willing to provide ongoing support beyond the initial email. It assures the recipient you are available to help with any more questions or concerns they may have.
3) "Looking forward to our next conversation."
If you're going to communicate with the reader, this final line conveys your excitement. It shows the desire to connect again.
4) "I look forward to a prosperous collaboration with you."
This phrase should be mentioned when discussing a partnership or collaborative project. This will convey your excitement about working with them together.
5) "Any kind of assistance you can provide would be much appreciated."
It conveys a sincere request for help and expresses gratitude towards the recipient. Further, it shows that you value the recipient's support.
6) "We expect to have an effective partnership in the future."
The line presents your desire for a positive partnership in the future. It expresses a desire for a mutually beneficial collaboration.
7) "I look forward to future conversations."
The line in a follow up email expresses the eagerness for the new connection and further conversations with the client. It sounds like a genuine interest in building a relationship.
8) "Is making [business goal] your main focus right now?"
This closing line is helpful for asking the prospects about their business goals. This question allows you to receive a response from the prospect that sets the stage for future conversations and engagements.
9) "Feel free to contact me for any further details"
This encourages open discussion and proves your concern for the recipient's demands. It also ensures the recipient knows they can rely on you for further support.
10) "It would be great to have you as our client"
This line states that you are showing politeness to the reader. It aims to create a positive impression and encourage them to consider your services or products.
11) "We know that our brand matches your requirements!"
It reflects an understanding of prospective clients' needs. Further, this implies that your business is well-suited to address them.
12) "Eager to connect with you at your convenience."
This email's conclusion sends a hopeful message about you. It shows that you genuinely want to connect with a prospective customer at a convenient time for them and extend the conversation.
So, these are some of the best email endings examples, and adding them into your email will increase the chances of replies from recipients.
Email Sign-Offs To Impress The Recipient
Email sign offs are so easy to underestimate. This is mainly because you spend so much time making a well-drafted structure for your email. But without the right sign-offs, you may fail to leave an impact on the recipient. The best email sign-off examples are shown below:
"Best regards" – A classic and widespread example of warm email sign-offs. It conveys professionalism and respect.
"Sincerely" – A formal and sincere email sign-off appropriate for professional correspondence.
"Yours faithfully" – You can apply it to address someone you have not yet established a relationship with. It conveys a sense of trustworthiness and commitment.
"With appreciation" – Shows gratitude and acknowledges the recipient's contributions or help by warmly email sign-off.
"Respectfully yours" – A closing that conveys respect and maintains a formal tone.
"Thank you for your attention" – Shows gratitude and appreciation for the recipient's time and consideration.
"With utmost respect" – Conveys high regard and esteem for the recipient.
"Warmest regards" – Adds a touch of warmth while maintaining a formal tone.
"With sincere gratitude" – Expresses genuine thankfulness for the recipient's efforts or support.
"Wishing you continued success." – A polite and positive closing that offers good wishes for the recipient's ongoing achievements.
End Emails Right To Get More Replies!
The effectiveness of your email depends on whether or not the recipient responds. Therefore, solid and effective email closing salutations in your emails are essential.
Cold emailing endings consist of various components. It comprises creative CTA, PostScript, the best closing email lines, and a well-designed digital signature. All these things have a positive or negative effect on the recipient. It ensures that the reader is interested in becoming a potential customer of your product. Besides, personalization also engages the user's interest in your emails.
Do follow up on these guidelines on ways to end an email. This way, you can make sure that your email stands out.
Also, don't forget to thank us once you start getting more replies to your emails.
FAQs
1. How to end off an email?
You can use striking closing lines and sign-offs to end an email so that you get replies from recipients. A closing line like – Is making [business goal] your main focus right now? can surely leave an impact along with a sign-off like 'Best regards'.
2. What are the top 3 closing lines for emails?
You have to choose the right closing lines for sales emails and they can be – I look forward to future conversations, Kindly inform me if you need any further support, Feel free to contact me for any further details.
3. How to end a sales email warmly?
You can end a sales email with warmth by choosing the right sign-offs. It can be 'Best Regards', 'Warmest Regards', 'With Appreciation' and similar sign offs. Just make them look genuine enough and you will surely get replies.