10 Tips To Improve After-Sales Service & Impress New Customers
Are you aware that 89% of customers purchase again if they get good after-sales service? Therefore, it is one of the essential parts of running a successful business. It helps keep customers happy and gain new ones. However, you might not know what it takes to improve your service. And it may make you lag behind the competition.
But don't worry!
In this blog post, we will look at some tips to improve after-sales service and impress customers.
By following our tips, you can learn how to improve after sales service and create a positive impression with new and existing customers.
What Is After-Sales Service?
After-sales service is the term used to describe the services provided after a customer has purchased a product or service. It is integral to the customer experience and can significantly impact customer satisfaction and loyalty.
After-sales service includes activities such as providing product support, warranty services, repairs, maintenance, and installation. It is often seen as an extension of the original sales process and aims to ensure that customers are happy with their purchase and can get the most out of their product or service.
Companies that provide excellent after-sales service typically have higher customer satisfaction and more loyal customers. After-sales service is also essential for building customer relationships and cultivating customer loyalty. Let's look at the advantages in detail below.
Why Is After-Sales Service Important?
Lets look at the advantages of after-sales service to understand its importance,
1. Keeps customers happy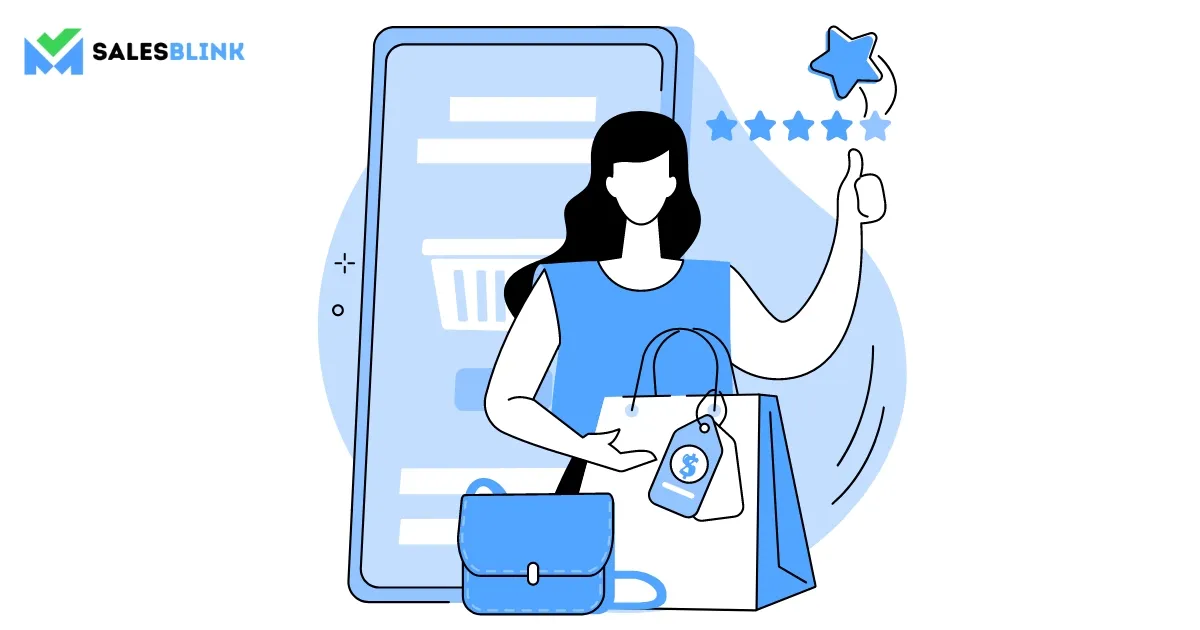 It's not enough to just make a sale; you also have to make sure your customers are satisfied with their purchase. After-sales service ensures that customers have a positive experience with your product or service and are happy to return to you. Good after-sales service includes:
Offering knowledgeable and friendly customer service.
Honoring warranties and guarantees.
Providing quick and effective solutions to any problems that arise.
Following up with customers to make sure they are satisfied.
In the end, good after-sales service is worth the investment because it pays off in the form of happy, satisfied customers. You can always read sales motivational quotes to get back on track if you feel low.
2. Increases customer loyalty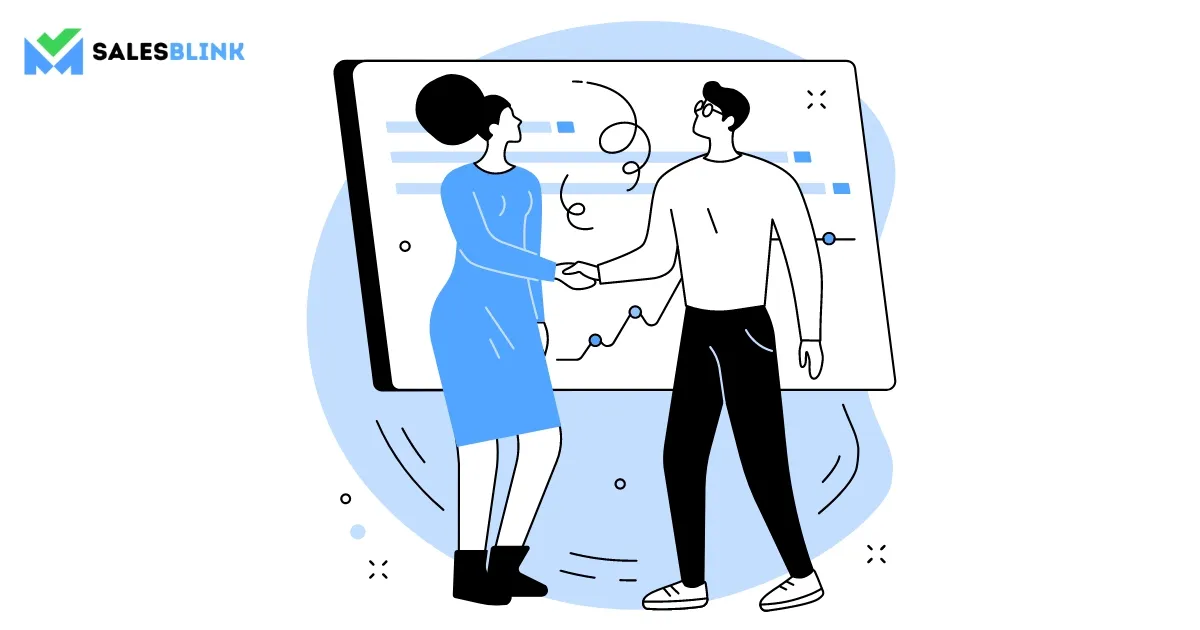 After-sales service is an essential part of any customer relationship. It demonstrates to customers that a business cares about their satisfaction and is willing to go the extra mile to ensure they are happy. This, in turn, creates goodwill and trust, leading to higher customer loyalty.
Good after-sales service means a business is always available to answer questions, resolve problems, and provide advice and support. This boosts customer confidence, as they know that the business will take care of the issue if something goes wrong. Additionally, customers who have had a positive experience with a business are more likely to recommend it to their friends and family. This creates more opportunities to increase your customer base and improve your bottom line. In short, after-sales service is an essential part of building customer loyalty.
3. Increases positive word-of-mouth referrals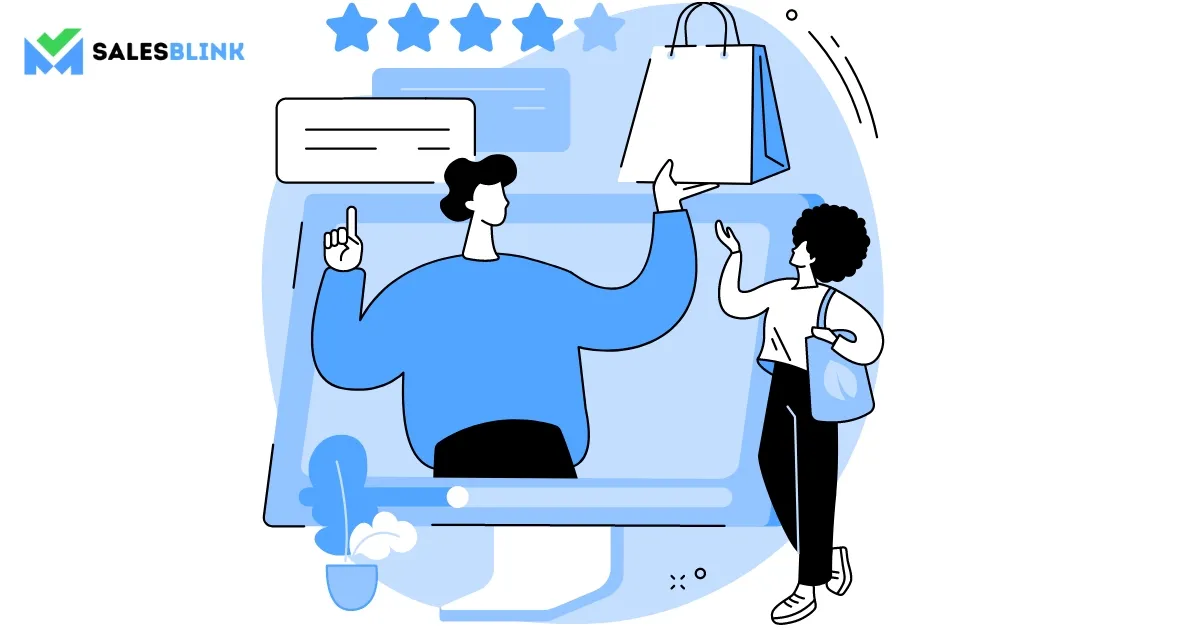 Taking a cue from the point you read above, good after-sales service helps increase positive word-of-mouth referrals. This is because customers who receive good after-sales service are likely to share their experience with friends and family. This, in turn, can lead to more sales and increased customer loyalty. Furthermore, it gives customers a sense of security, knowing that their needs will be taken care of, which can lead to repeat business. It is one of the biggest advantages of after-sales service.
4. Improves your brand image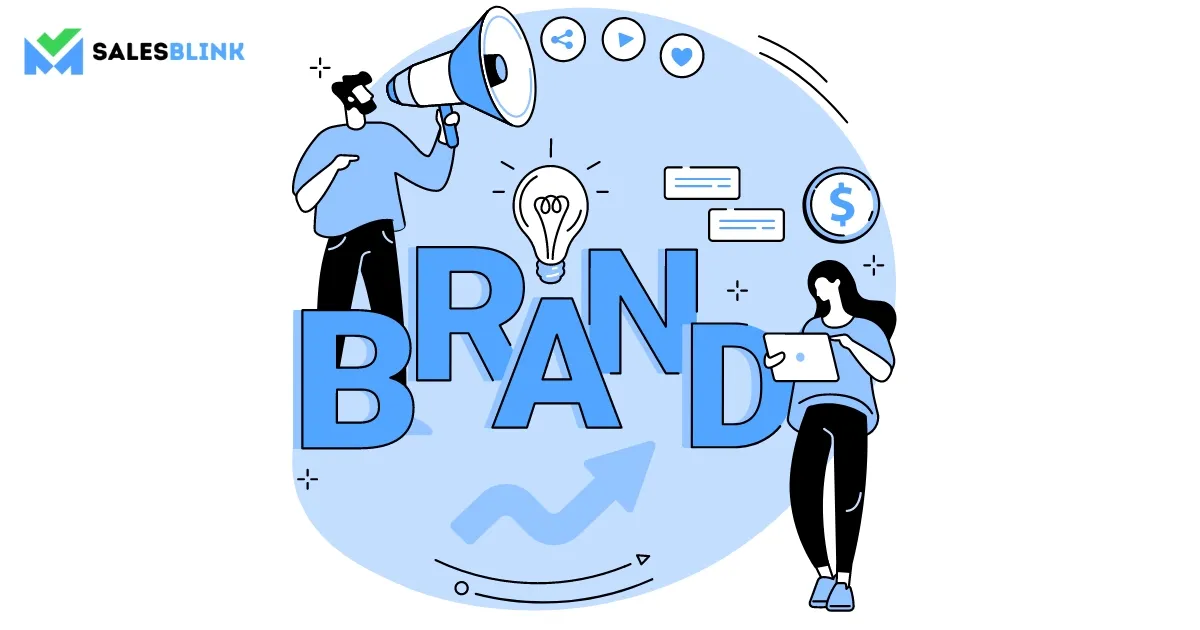 Customers expect to receive quick and helpful assistance in the event of a problem, and good after-sales service is one way to meet these expectations. When customers are satisfied with the help they receive, they are more likely to recommend the brand to others and become loyal customers. In addition, good service helps boost a company's reputation, as customers will be more likely to trust a brand that provides quality customer service. Ultimately, good after-sales service is essential for any business that wants to succeed in the current competitive market.
5 Types of After-Sales Service
Here are the 5 types of after-sales services that businesses provide,
1. User Training
Customers will find this after-sale service useful as it will let them understand how to use your product. In addition, they can understand the working of your product with the onboarding training materials you provide them with. Do make sure you mention everything so it is easy for the customer to use your product.
2. Online Support
Providing online support is mandatory when you have an e-commerce website. You must support customers whenever they need assistance with your product or service. Make sure that various channels are available for the customer to reach you. That can include phone support, live chat support, or support through social media networks.
3. Warranty Services
It is quite common to provide warranty services to customers, including replacing an item entirely or changing a few parts of the product if it is within the specified period.
4. Upgrades
Providing upgrades to customers is a must, especially when offering software tools. It is essential to improve compatibility and help serve users for longer. Customers will be happy to see that you care for them and give them the best experience with the software.
5. Free Replacement
This is more common when you are dealing with a physical product. Users can get a free placement if the product is not working. However, there is a time limit to accepting the request for a replacement.
Tips To Improve After-Sales Service
Here are the top tips on how to impress customer in sales by improving after-sales service.
1. Send a personalized thank you note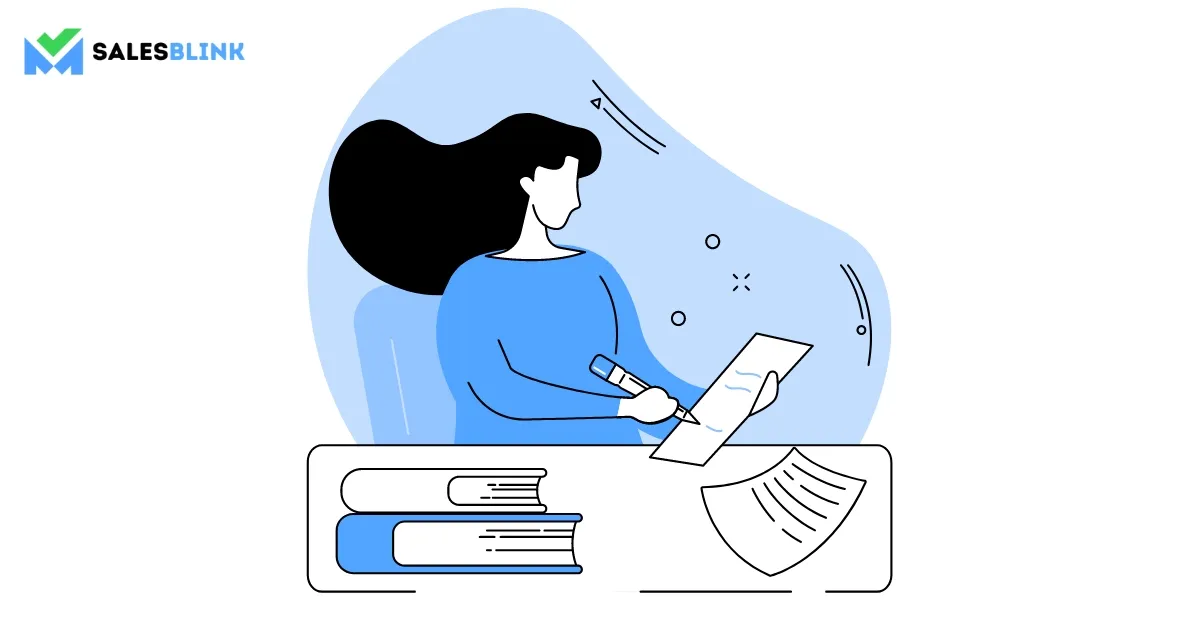 Sending a personalized thank you note to customers is a great way to show how much you care. The key to writing an effective thank you note is to make it personal and sincere. Start by addressing your customer by name and thanking them for their purchase. Then, express your gratitude for the opportunity to serve them. Finally, end the note with a friendly remark or an invitation to reach out if they need any additional help or have any questions. By writing a personalized thank you note, you can show your customers that you value their business and foster stronger relationships with them.
You can use SalesBlink to personalize emails at scale so that you don't have to sit down and write each email. Just create one template and add elements of personalization in it using variables. You can also save follow-up email templates & use them for prospects.
Doing so will definitely help you save a lot of time and effort which you can use in other selling activities.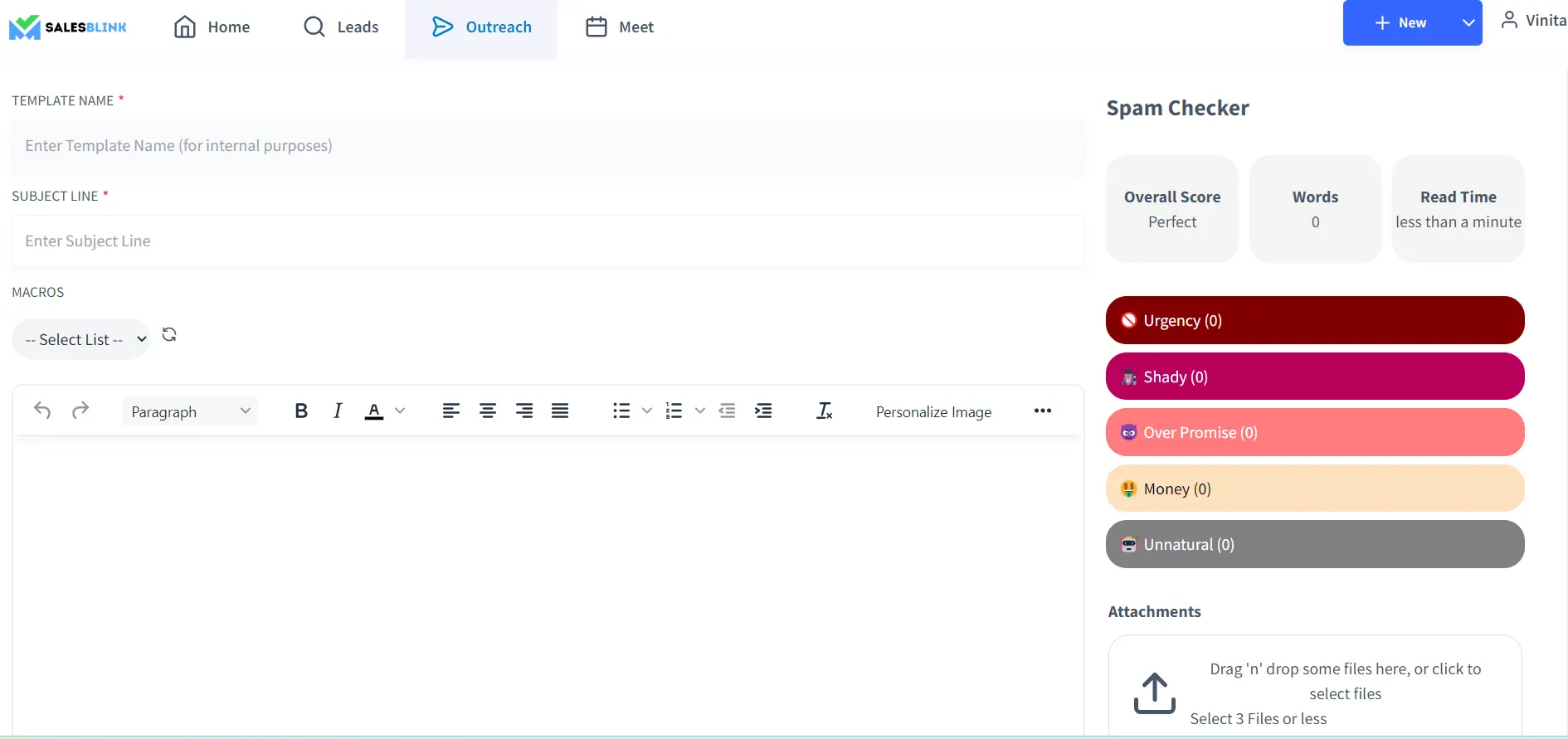 2. Cross-sell with related products or services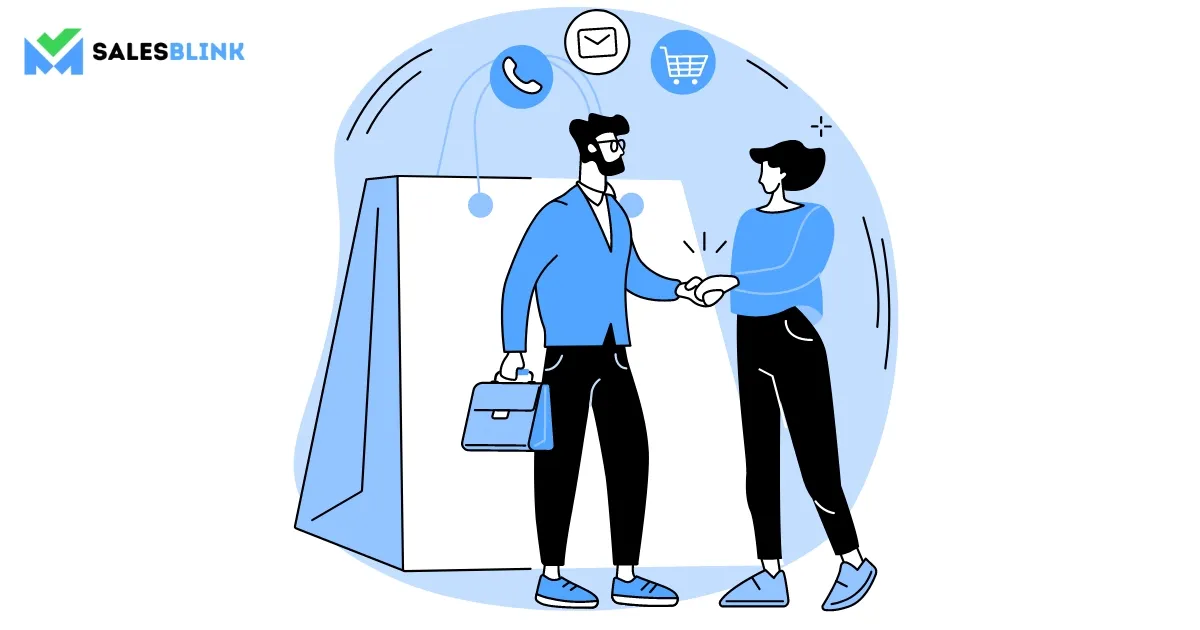 Identifying the products and services most appropriate for each customer is essential. You can ask customers about their needs and interests or look at their previous purchases. Once you have identified the right products or services to offer, you can then develop a plan to cross-sell them. This could include offering discounts on related items, bundling products together at a discounted rate, or introducing customers to new products that they may find valuable. Additionally, you can use customer feedback to understand which cross-sells are successful and which ones need improvement. This will help you give your customer's the best after-sales experience.
3. Provide product training materials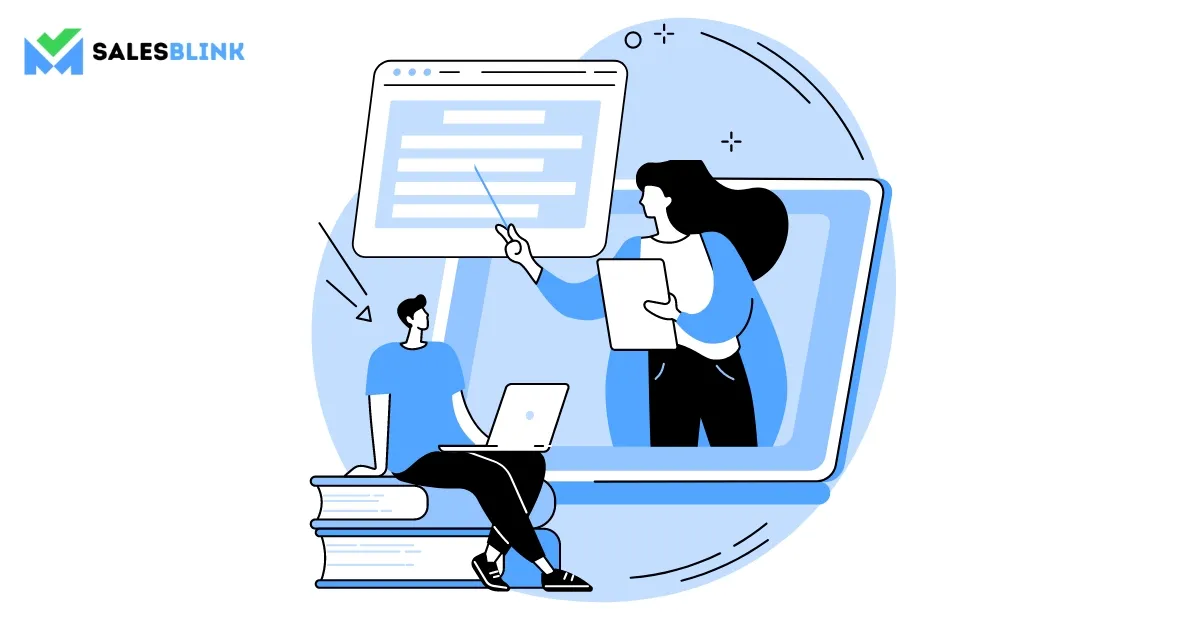 Providing customer product training materials is essential to good after-sales service. It helps to ensure that customers get the most out of their product and can use it properly. You can provide training materials in various formats, including videos, tutorials, and manuals. When creating these materials, it is essential to keep in mind the customer's specific needs.
For example, if the customer is a beginner, the materials should be easy to understand and provide step-by-step instructions. On the other hand, if the customer is more experienced, you can provide more detailed and advanced materials.
Canva's tutorial videos are a good example.
It is also important to ensure that the training materials are regularly updated as the product evolves and new features emerge. By providing clear and up-to-date product training materials, companies can create a better customer experience and foster customer loyalty.
4. Offer support services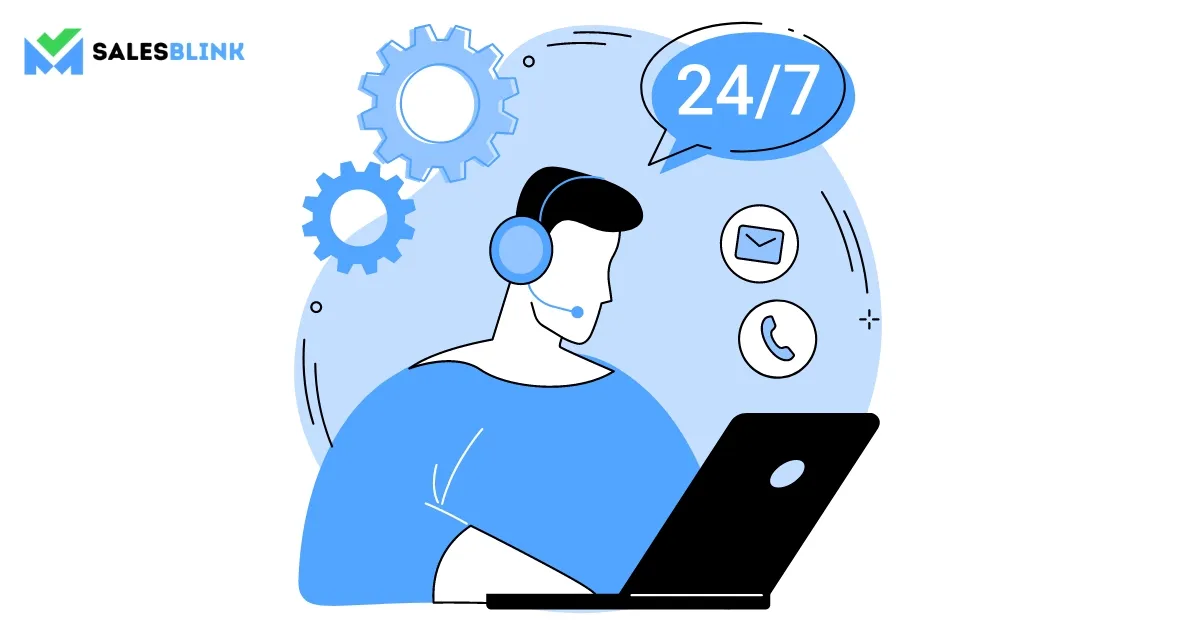 Offering support services for better after-sales service is a great way to ensure customer satisfaction and loyalty. After-sales support services can include providing technical advice or troubleshooting to offering product or extended warranties. This support can be beneficial if the customer has any questions or issues after purchasing your product. Providing these services also gives customers an incentive to purchase from you again as they know they can rely on your support and assistance.
Additionally, offering support services can help increase customer loyalty and trust in your brand, as customers will feel more secure knowing they can get help.
5. Ask for feedback
When customers provide feedback, it gives you valuable insight into their experiences and helps you identify areas where you can make changes. You can ask for feedback in various ways, such as through surveys, emails, social media posts, or even in-person conversations.
For surveys, ensure that you keep the questions short and straightforward and provide an incentive for customers who take the time to complete it.
For emails and social media posts, it's essential to ensure you're not asking too often, as this could look annoying.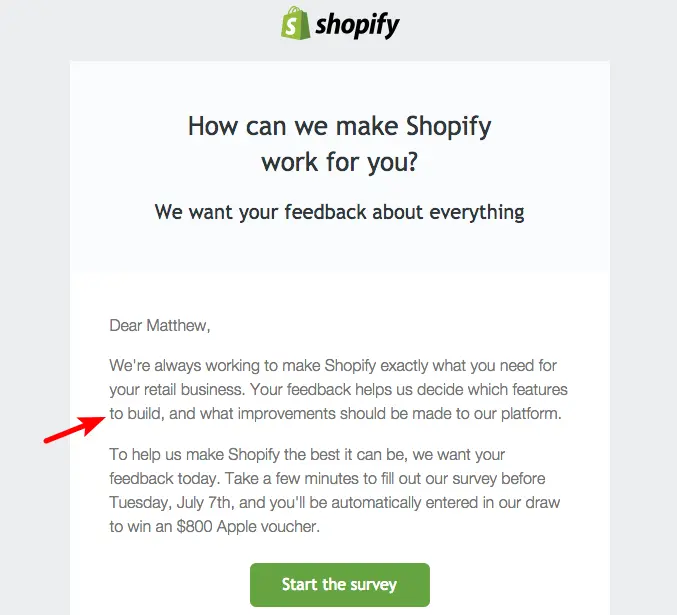 Finally, when asking for feedback in person, it's essential to make sure that customers feel comfortable and understand that their feedback is valued. If done correctly, asking for customer feedback can go a long way toward improving your after-sales service.
6. Fix mistakes immediately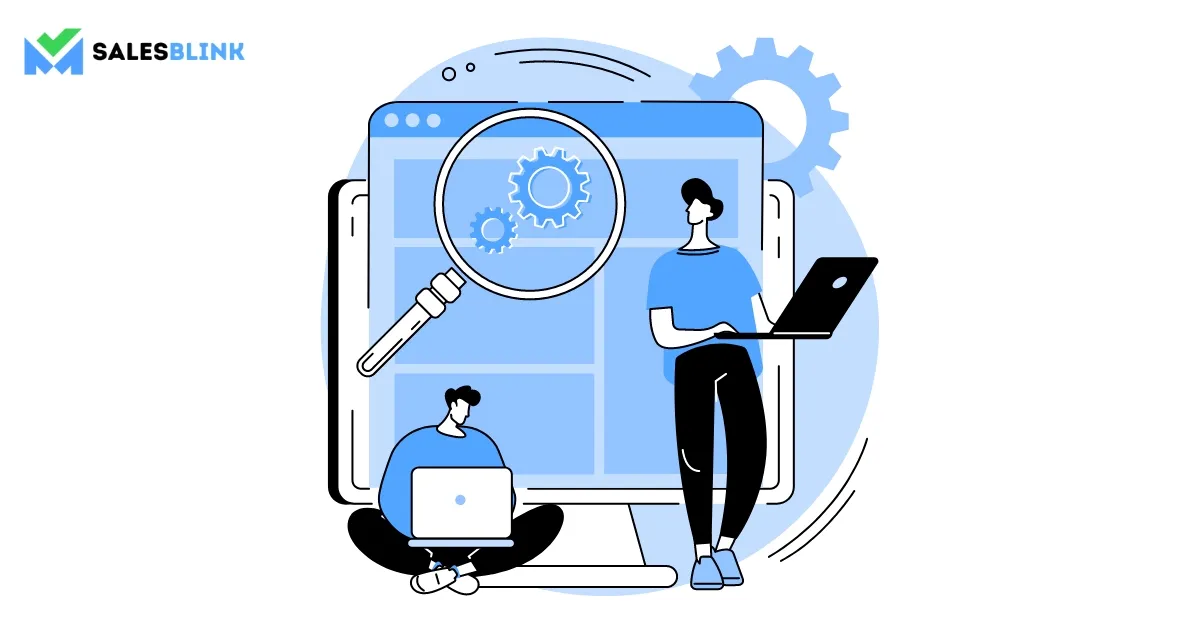 Providing excellent customer service is essential for any business, and one of the most critical aspects is making sure you fix mistakes as quickly as possible. When customers encounter a problem, they don't want to wait days or weeks for a resolution – they want it fixed immediately. This is especially true after you close the sale, as customers expect the same level of service that they received during the buying process. By responding quickly and efficiently to customer inquiries and complaints, businesses can show they are serious about providing great after-sales service. It also builds customer trust, leading to increased customer loyalty and repeat business. So when mistakes occur, fixing them immediately is essential for providing better after-sales service and ensuring customer satisfaction.
7. Establish a loyalty program
Establishing a loyalty program for customers is a great way to provide them with a good experience. This program should reward customers for their loyalty by offering them discounts, free products, or other benefits.
For example, loyal customers could qualify for a free gift or a percentage off of their next subscription or purchase. You can also reward customers who refer new customers to your product or service with discounts or other incentives.
You can reward customers who write reviews or share your products on social media. Offering these incentives will make customers keep coming back and build customer loyalty. In addition, you can use the loyalty program to communicate with customers, letting them know about new products and promotions.
8. Offer bonus advantages and upgrades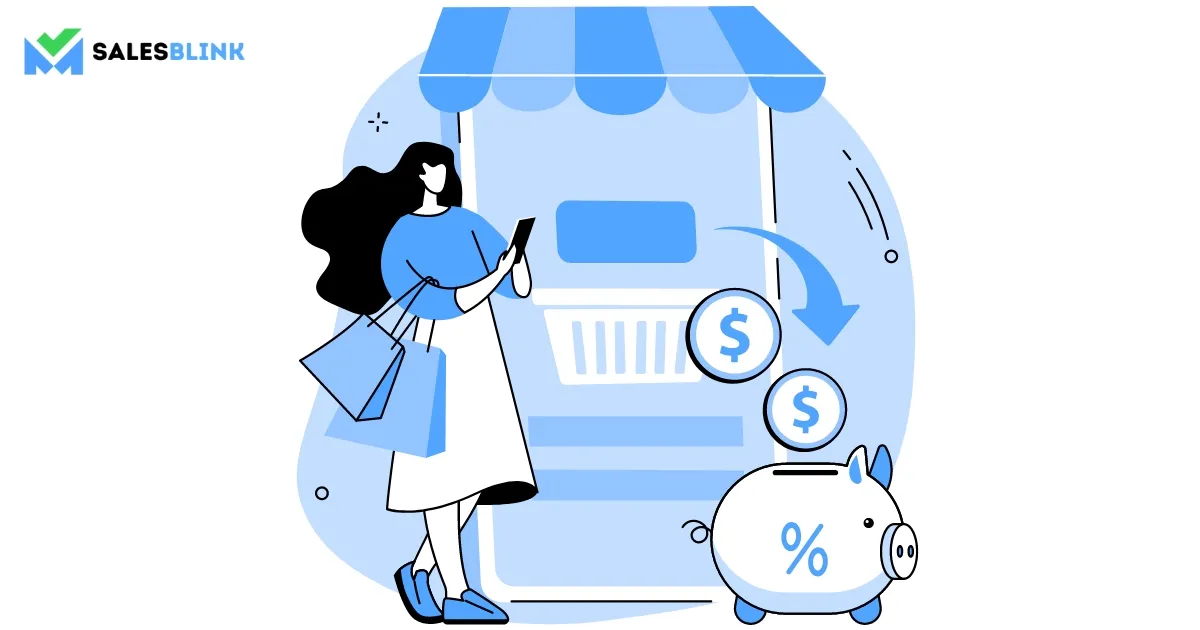 Customers who receive bonuses will be more likely to have a positive experience and become loyal. Here are some ideas for bonus advantages and upgrades you can offer:
Discounts on additional purchases or services.
Free shipping on orders over a certain amount.
Gift cards or vouchers for future purchases.
Priority customer service when customers need help.
Extended warranties on products or services.
Access to exclusive products or services.
These bonus advantages and upgrades can be a great way to show customers that you value them and their business. Providing them with these bonuses will make them feel appreciated and can even lead to long-term customer relationships.
9. Share event-focused offers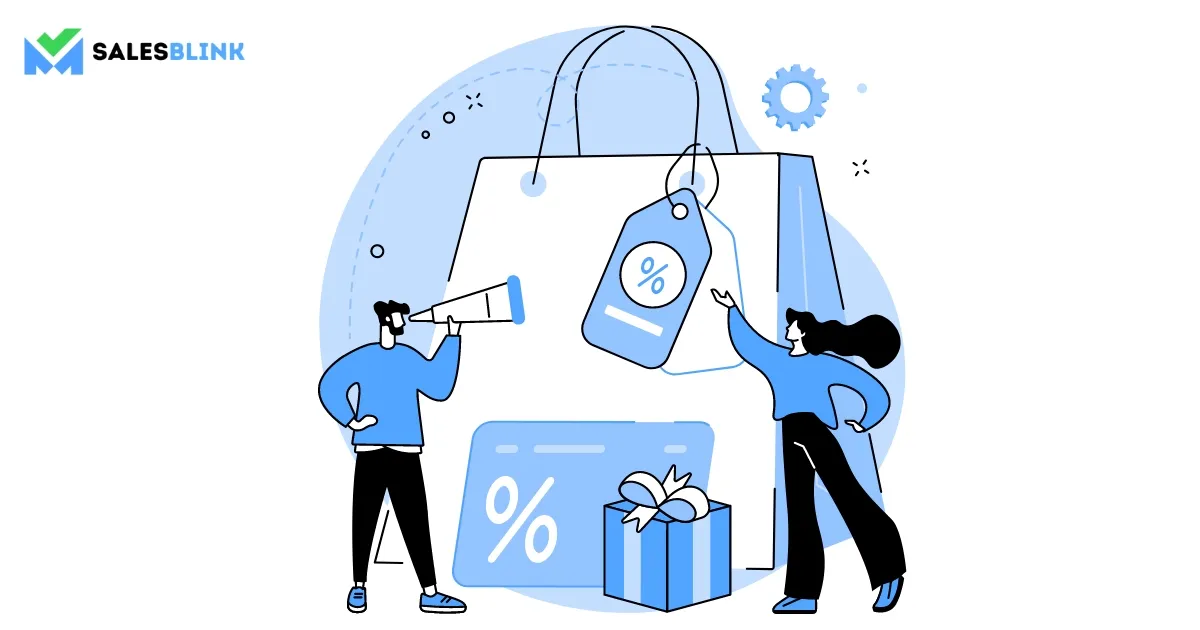 If you want to provide excellent after-sales service to your customers, event-focused offers are a great way to do it.
For example, you could offer coupons for discounts on products related to any special events that are coming up. You could also have a special event-focused sale, where customers can get discounts on items related to the event.
Another option is to host an event in-store or online, such as a workshop or a meet-and-greet with a special guest. This can create an exciting atmosphere and boost customer loyalty. You could also set up a loyalty program that rewards customers for attending events or buying related products. By offering these event-focused offers, you can show customers that you genuinely care about their experience with your business.
10. Ask for referrals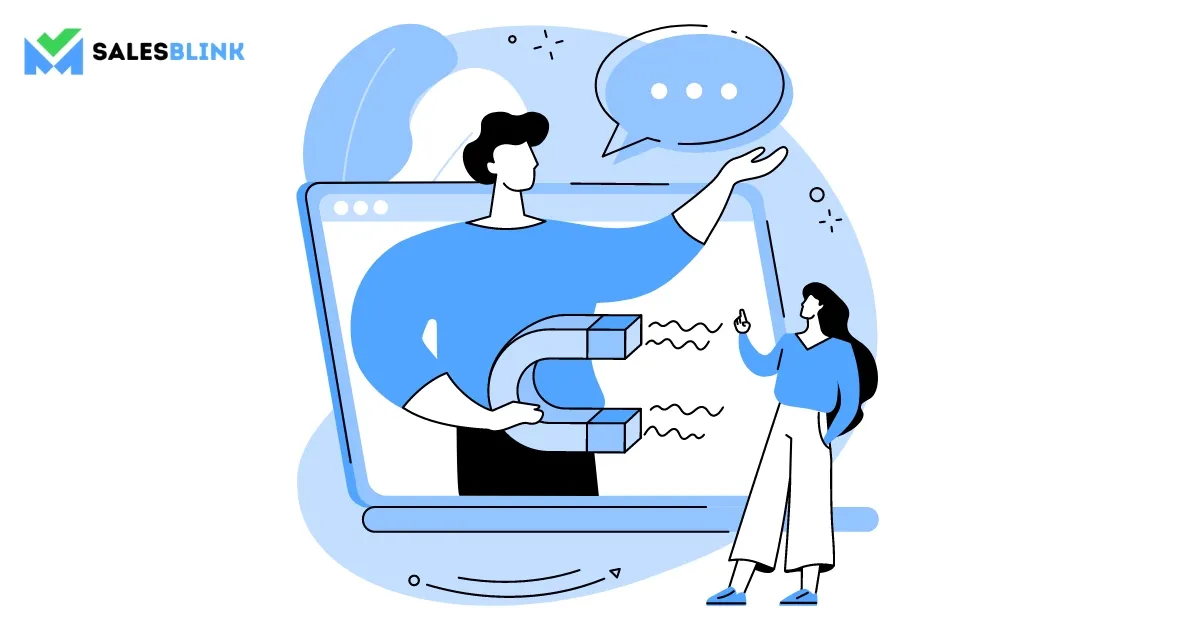 Though this may not be about after-sales service, asking customers for referrals is an effective way to grow your business. It's a great way to reach new potential customers and show your existing customers how much you value their business.
You should take a few steps when reaching out to customers for referrals.
First, ensure you're clear about what you're asking for and why. Explain that you are looking for referrals because you're confident your product or service will benefit their friends and family.
Second, provide incentives to encourage people to refer to your business. This could be anything from a discount on their next purchase to a gift card.
Finally, ensure you follow up with the referral and thank them for the referral. Showing your appreciation will make them more likely to refer to your business again. Additionally, value your customers time. Time management for sales reps is very important.
So, these were the tips to increase customer satisfaction. Now let's look at real-life examples of the best after-sales service.
Examples of Good After-Sales Service
Here are the best after sales services examples,
1. LastPass After-Sales Service
LastPass plays in empowering its users so that they get the maximum out of the product. The end users get free training and how they can set up the security systems of their computer. In addition, they get the information on the latest security concerns and should know this helps satisfy the customer and bring them value. This is a great way to keep customers happy even after the sale.
2. Zapier Customer Support
Zapier is a tool that helps with integrations. The best part about their customer support is that they have a community allowing users to resolve their doubts. Another unique approach they follow is getting all the team members, regardless of their job titles, to spend time interacting with customers. It does work in taking the support to another level.
3. Grovo Customer Support
Grovo is a microlearning company and is not very famous. However, it has remarkable customer support to offer. They offer a helpful and comforting chatbot that prompts users with questions they might have when they are on a particular page. This definitely provides a unique experience to users.
Start Improving Your After-Sales Service To Satisfy Customers
The most important thing to remember is that after-sales service is all about creating a positive customer experience. It's not just about fixing problems; it's about building relationships and ensuring that customers are happy and satisfied with their purchases. By providing good customer support, you can ensure that your customers will be more likely to return in the future. And if you can impress new customers with your after-sales service, you can increase your customer base and grow your business. With the right approach and a little effort, you can use after-sales service to create a great customer experience and build loyal customers that helps improve post-sale revenue.
We hope our after-sales techniques are helpful, and don't forget to thank us once you start seeing results by improving your after-sales activities.
FAQs
1. What does after-sales service mean?
After-sales service is the term used to describe any services offered to customers after they have purchased a product or service. It includes customer service, technical support, repairs, warranties, & other activities intended to ensure that customers are satisfied with their purchase.
2. How to improve after-sales service?
To improve after-sales service, you should provide customers with clear instructions & easy to understand product information. Try to answer questions and, address any issues that may arise, offer warranties & guarantees.
3. Why after-sales service is important?
After-sales service is an important part of any business, as it helps to create a positive customer experience and build customer loyalty. It also reduces the cost of customer acquisition & improves customer lifetime value.