13 Effective Tips To Reduce Email Unsubscribe Rate
Retaining customers is challenging for every business as people often unsubscribe from the mailing list, and there is no direct control over that. However, attempting to reduce the email unsubscribe rate can have many benefits because retaining an existing customer is considerably cheaper than acquiring new ones (it's not just us, 82% companies say so!)
Additionally, when the churn rate reduces, you can witness an increase in profits. Let's brush up on the basics before we jump straight onto how you can reduce your unsubscribe rate.
What Is An Unsubscribe Rate?
Unsubscribe rate refers to the percentage of subscribers who chose to opt-out of the mailing list after an email campaign. Assume you send emails in bulk to 10,000 people in your email campaign, but 100 of them unsubscribe, giving you a 1% unsubscribe rate.
Unsubscribes are a common sight in email marketing, and there can be various reasons for prospects or customers to opt out of mailing lists. It is essential not to take them personally. The fact is that you can't stop readers from unsubscribing from your emails, but there are ways to reduce the email unsubscribe rate.
What Is A Good Email Unsubscribe Rate?
Your unsubscribe rate can speak volumes about the recipients of your email, their likes, and dislikes and what you should do to engage them well.
So, what is a good unsubscribe rate?
If you are looking for a good unsubscribe number, anything under 2% is considered normal. If you are looking for 0% unsubscribe rate, there is a possibility of disappointment as it would be an unrealistic goal. Though it is possible to prevent unsubscribes, it is normal for subscribers to churn out.
How To Calculate Unsubscribe Rate?
You need two metrics to calculate the unsubscribe rate: the number of emails delivered and the number of unsubscribes. You can get both these numbers with the help of your sales engagement tool or email marketing software.
The formula for calculating the unsubscribe rate is,
Unsubscribe rate= Unsubscribers / successful email deliveries x 100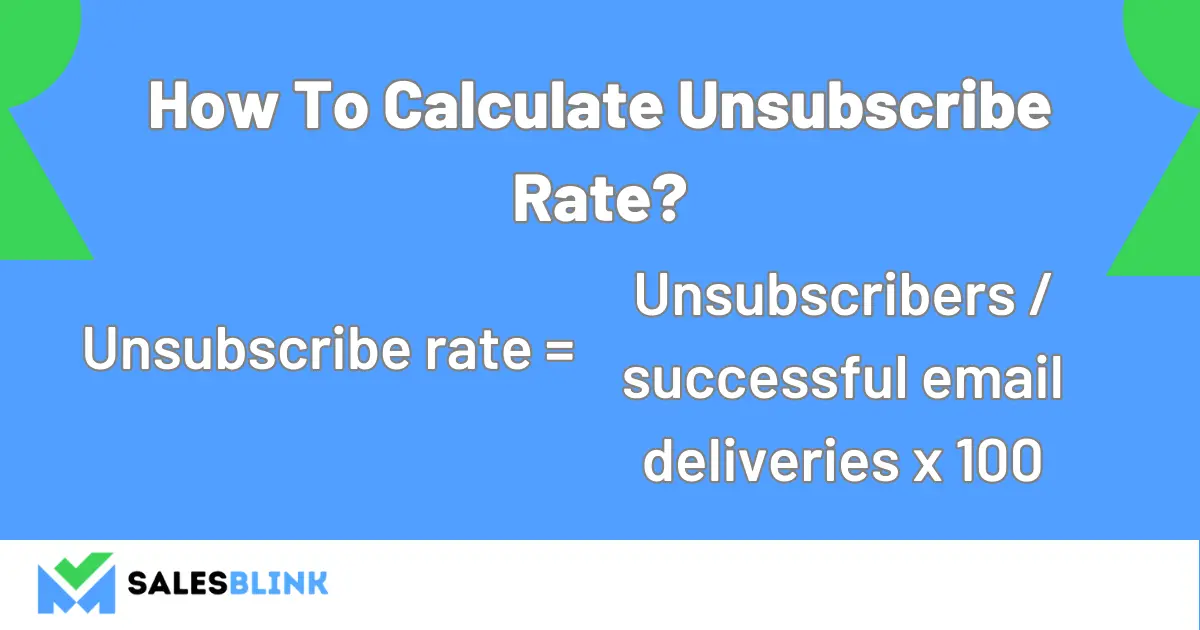 For example, if you have successfully delivered 1000 emails and one user unsubscribed. Divide 1 by 1000, you will get 0.001. Multiply 0.001 by 100 and you will get the unsubscribe rate of 1%.
Now that you know the unsubscribe rate formula, let's move ahead.
Tips To Reduce Email Unsubscribe Rate
Here are a few practices that you should consider following if your average rate is not in the ideal range. They'll work like a charm & help reduce email unsubscribe rates.
1. Seek permissions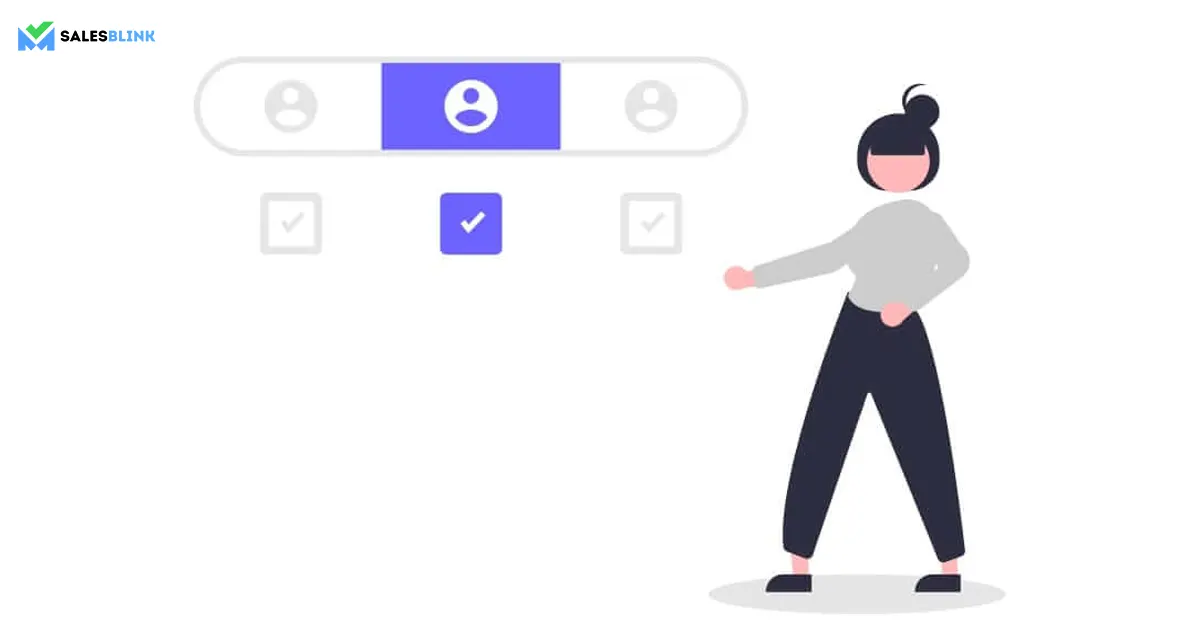 Email marketers believe that a sign-up gives the green signal to send emails to potential customers. Also, individuals may consent to receive emails when they sign-up without being aware of what that means. This lack of understanding can cause misunderstandings when recipients get bombarded with emails. If they don't want to continue or don't remember subscribing, they would immediately opt-out of your mailing list.
It is better to ask for explicit consent to receive emails to prevent this from taking place. You can do so by using sign-up forms or cold emailing to ask the recipient for permission to send emails again. Try to emphasize the benefits the potential subscribers would get when they opt-in to your emails. However, this will not ensure that there will be no unsubscribes at all. It just means that the recipients on your list are those who want to receive emails from you and are likely to turn into loyal customers.
2. Use single and double opt-ins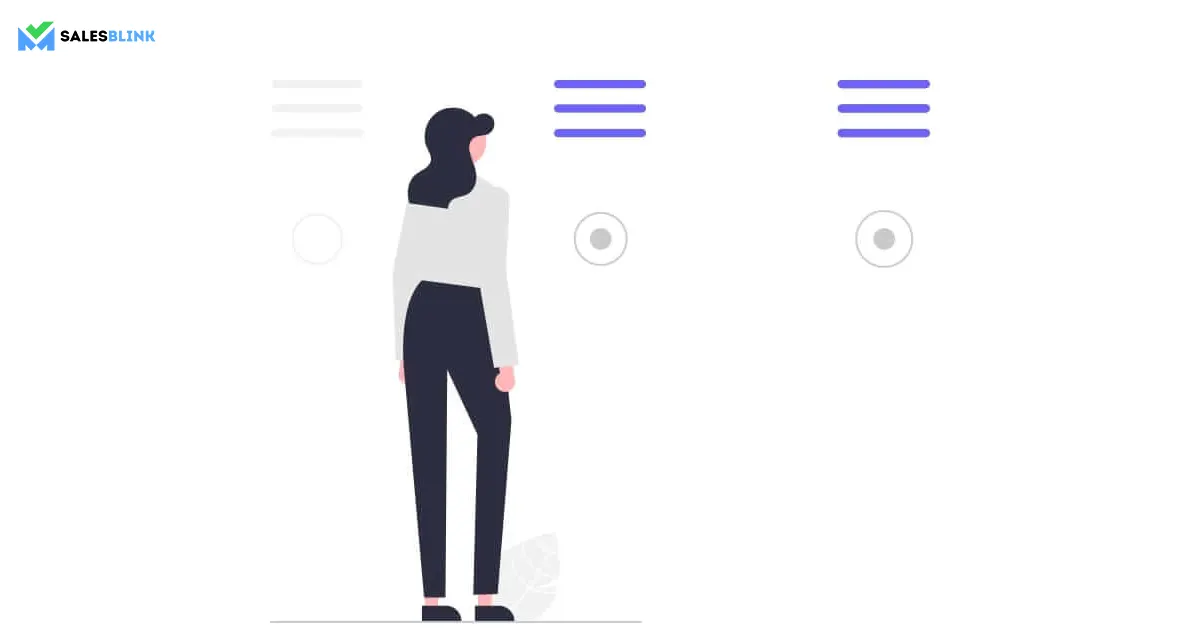 When you use a single opt-in to add visitors to your mailing list, they needn't confirm their subscription. They only have to enter their email address to become a part of your list. On the other hand, the double opt-in requires visitors to confirm their subscription through email. Research says that there are fewer spam complaints and lower unsubscribe rates when you use double opt-in.
Both single opt-ins and double opt-ins have their pros and cons. It is better to use single opt-in for content upgrades and choose double opt-in for the rest of things. The biggest problem is that with double opt-in, it may be challenging to get visitors to confirm their subscriptions. It takes extra effort to get readers to open your email in an already cluttered inbox. You can create a sense of urgency in the subject line to make readers click open your email and give them a good reason to confirm their subscription.
3. Choose the right email frequency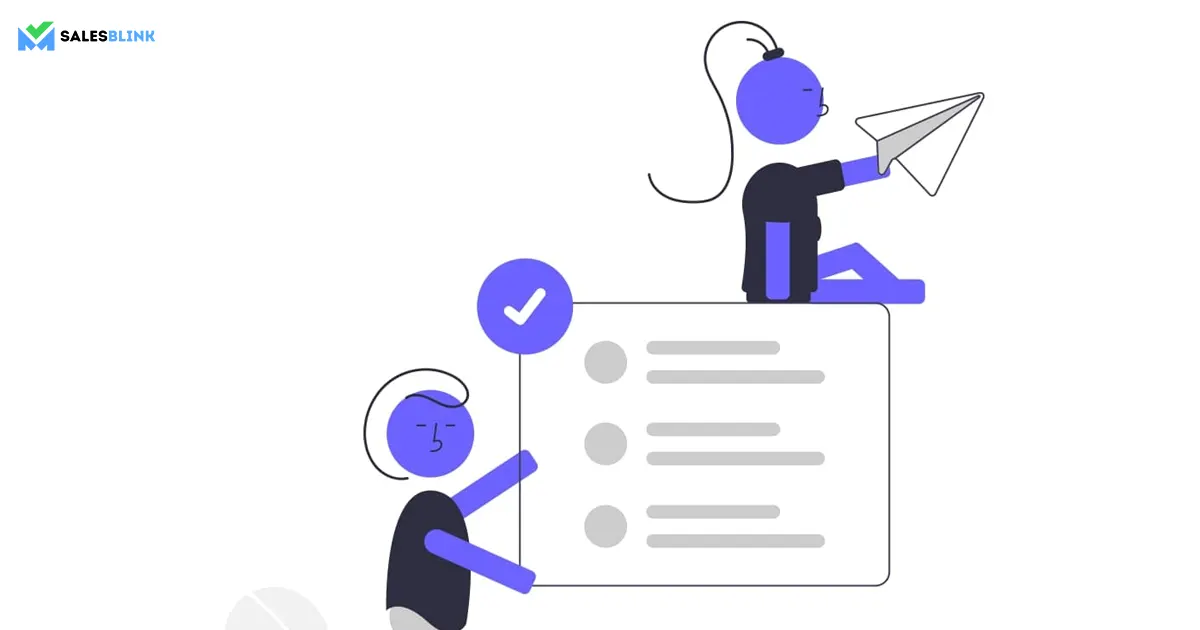 In order to reduce the email unsubscribe rate don't send emails to your subscribers daily only to stay on top of the reader's mind and sell your product or service. When you don't add value through your emails, the readers are highly likely to lose interest and get annoyed. They may even mark you as spam that can severely ruin your email deliverability. You, therefore, have to adjust your email frequency based on the nature of your business, the type of product or services you offer, and the bond with the subscriber. It is also essential to send emails during the best time of the day to maximize the chances of the readers opening them and converting into paid customers.
4. Segment your prospects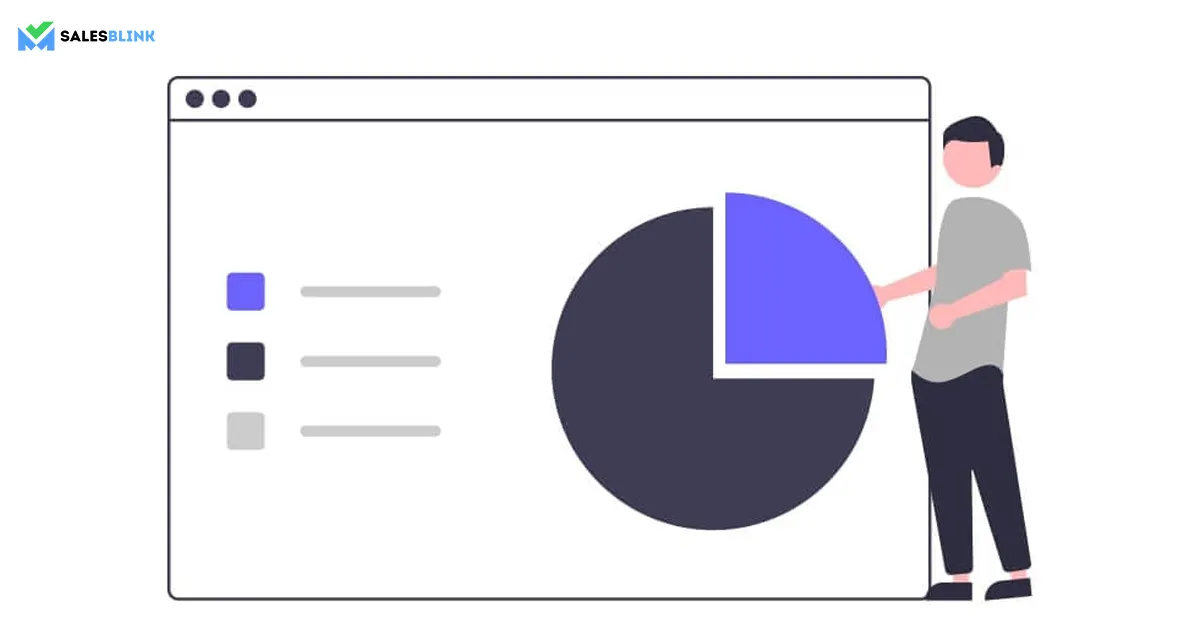 When readers receive an email that doesn't match their needs and desires, things can get frustrating. Sending a series of emails that are not relevant to the reader will make them hit the unsubscribe button. Here the problem is wrong segmentation. You have to segment your mailing list correctly, which involves dividing your target audience into different groups based on their preferences, needs, topics of interest, and geographical location. However, this is just a guideline; you can segment your audience on other parameters as well.
When you send relevant emails to your subscribers, they feel as though the emails are exclusively for them, and they would get interested in your offerings. This would immensely help to reduce your email unsubscribe rate.
5. Create quality content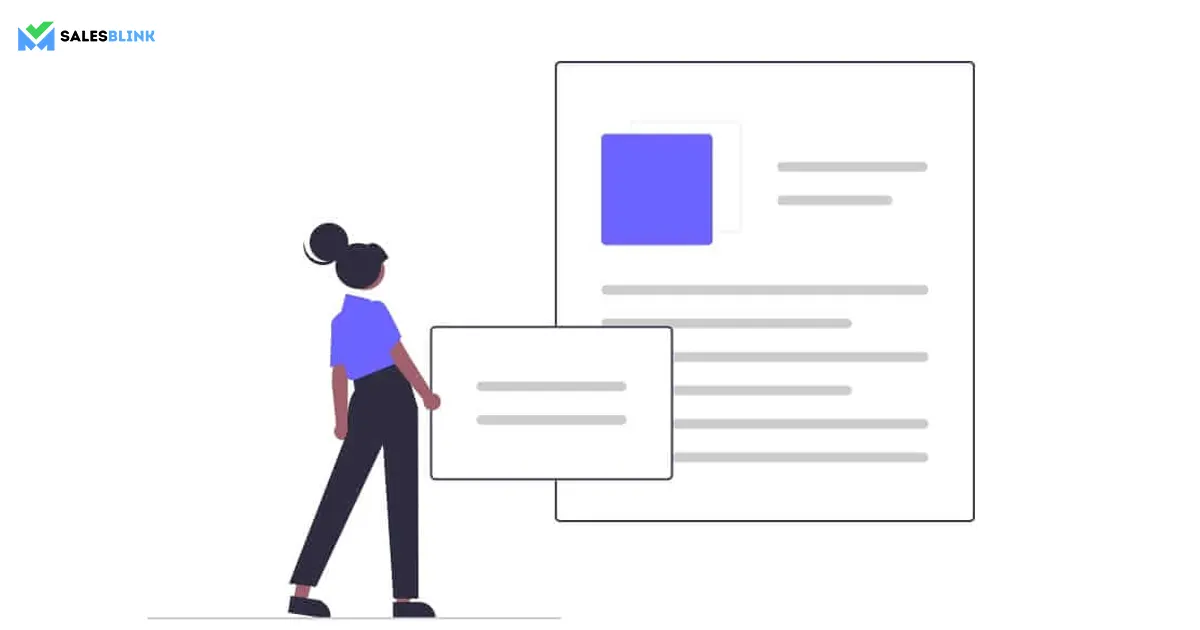 Reduced quality of content can make readers unsubscribe to your emails. The biggest reason for a reduction in content quality can be too many deadlines to meet. When you have to create content for newsletters daily, there can be a dip in quality.
In case you are witnessing too many unsubscribes, you must review your content.
At times, marketers create content only to get the attention of the recipient. Simply putting things together to be consistent with your newsletters can ruin your image. Instead, you should create unique content worth reading, and you must take your time for that. Don't create substandard content in a hurry, as quality matters over quantity.
6. Use catchy subject lines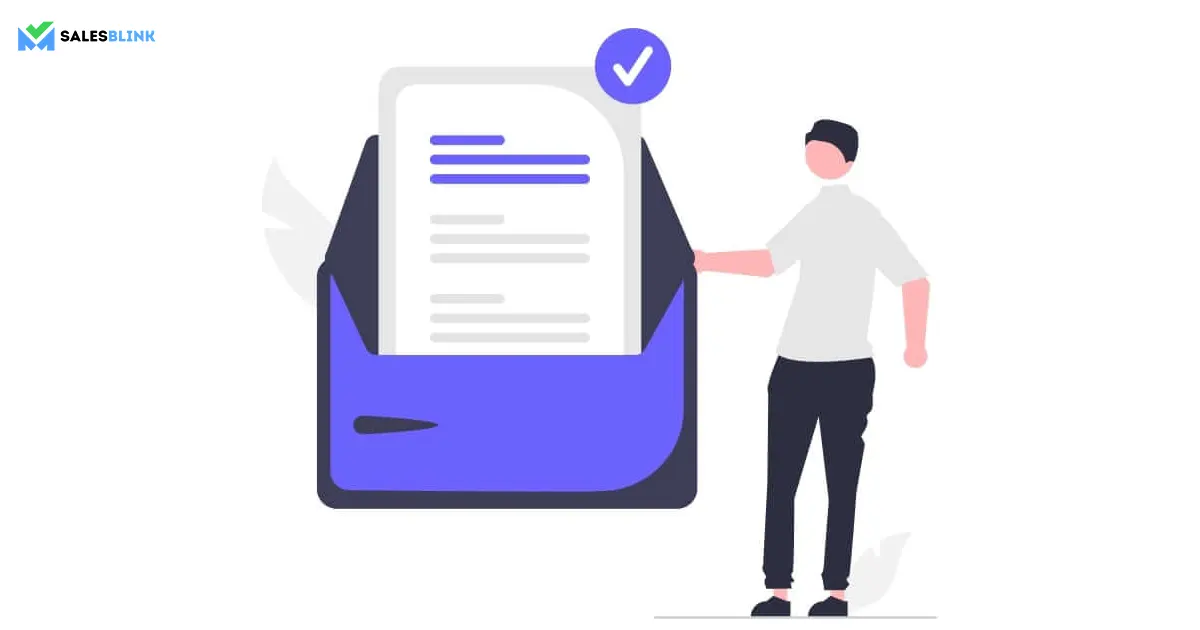 A subject line decides whether the recipient will open your email or not. Most successful subject lines are short, written in title case, and have a few emojis. Try not to go beyond 5 words. Keep it personal and give a hint of the content of the email. At the same time, don't try to misguide the readers to click open your email. However, it is best when you try to write like a human and not like a robot. It is pretty easy for a reader to understand that the email is a generic one and a part of a mass email campaign. You can also use SalesBlink's Free Subject line generator.
7. Optimize emails for mobile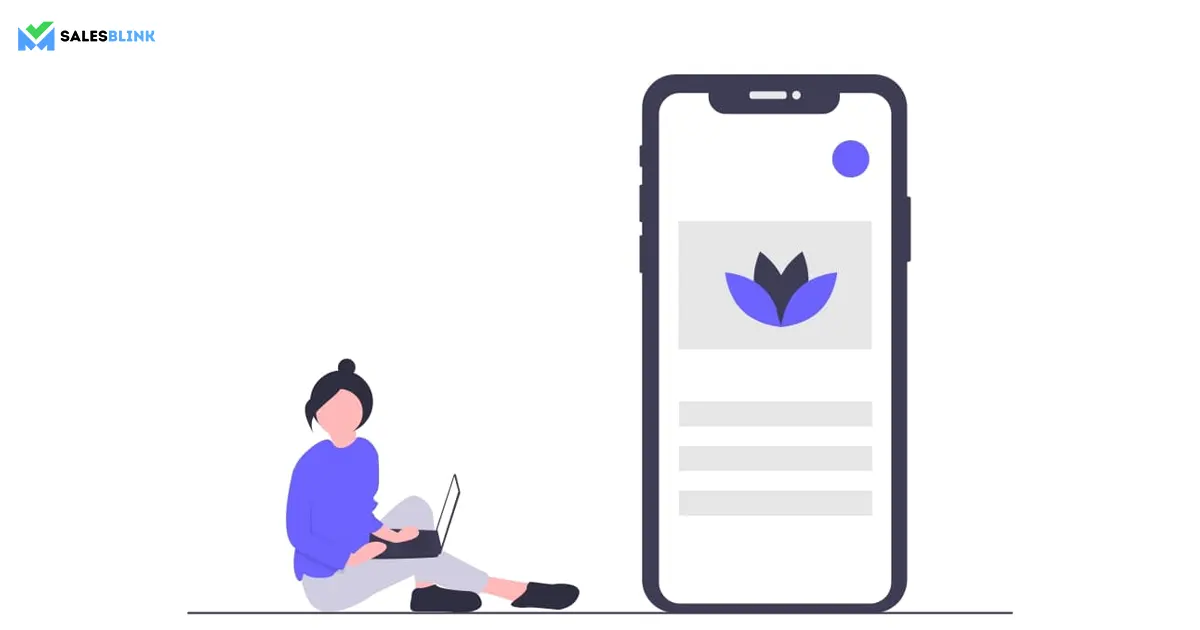 Many people check their emails on mobile devices like smartphones and tablets. Therefore it is essential to optimize your emails for such devices, or else you will miss out on reaching out to most readers.
Readers would not want to remain subscribed to you if you ignore optimizing emails for mobiles and your emails continue to appear disproportionate on mobile devices. They would unsubscribe because they can't read your email properly.
So what should you do to optimize emails for mobile devices?
It is simple. You must keep your introduction email subject line short to avoid it getting cut-off when viewed on a smaller screen. Try to keep it to less than 30 characters. Coming to the email body, stick to plain text as HTML can cause issues while plain text adapts to every device by itself. Try to test your email once before you send it to prospects. Doing so will give you an idea of how your email will look on a mobile device.
8. Personalize emails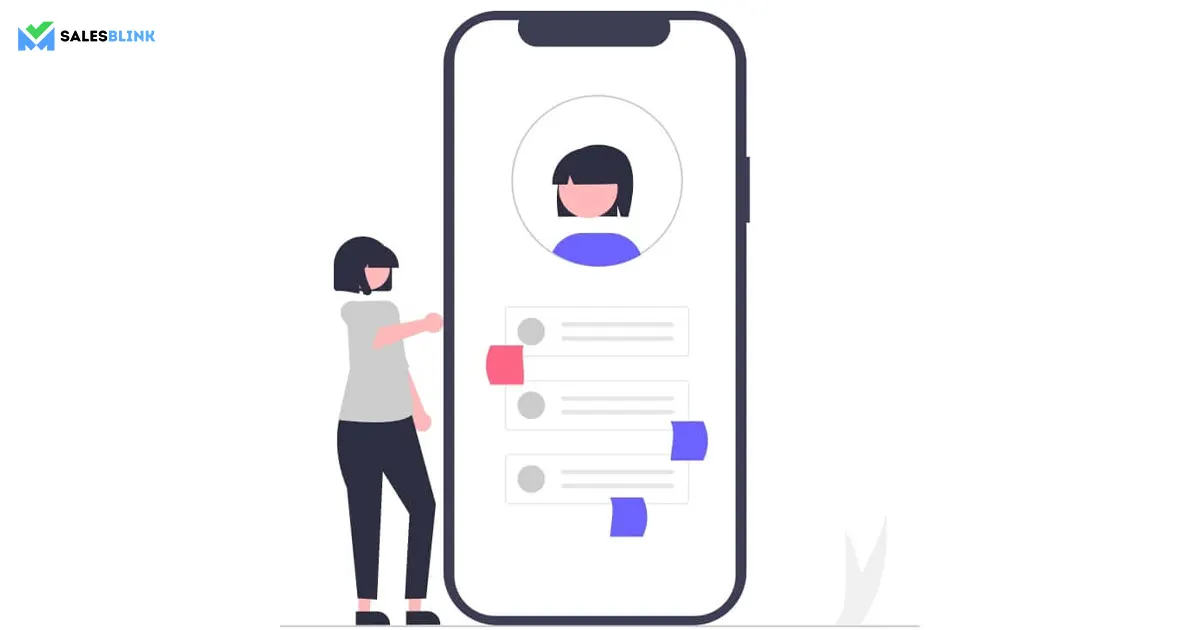 Personalization of your email is of utmost importance. It is a well-known fact that users love personalized emails. If your email looks as though it is exclusively for them, most users will be happy to respond to it. However, mentioning the recipient's name in the email copy alone isn't sufficient. Try to add other information about them in the email, such as their job position, an important milestone or event, etc.
The point is to make the emails look human and to treat every recipient uniquely. However, personalizing each email manually can be an uphill task. That is why you should consider automating the process. Use an email automation tool that lets you use custom variables to personalize emails in bulk without spending too much time on each of them. SalesBlink is one such tool that automates email outreach with text and image personalization. Sending personalized emails will also reduce the number of unsubscribes and boost the open and click-through rate.
9. Check for spammy words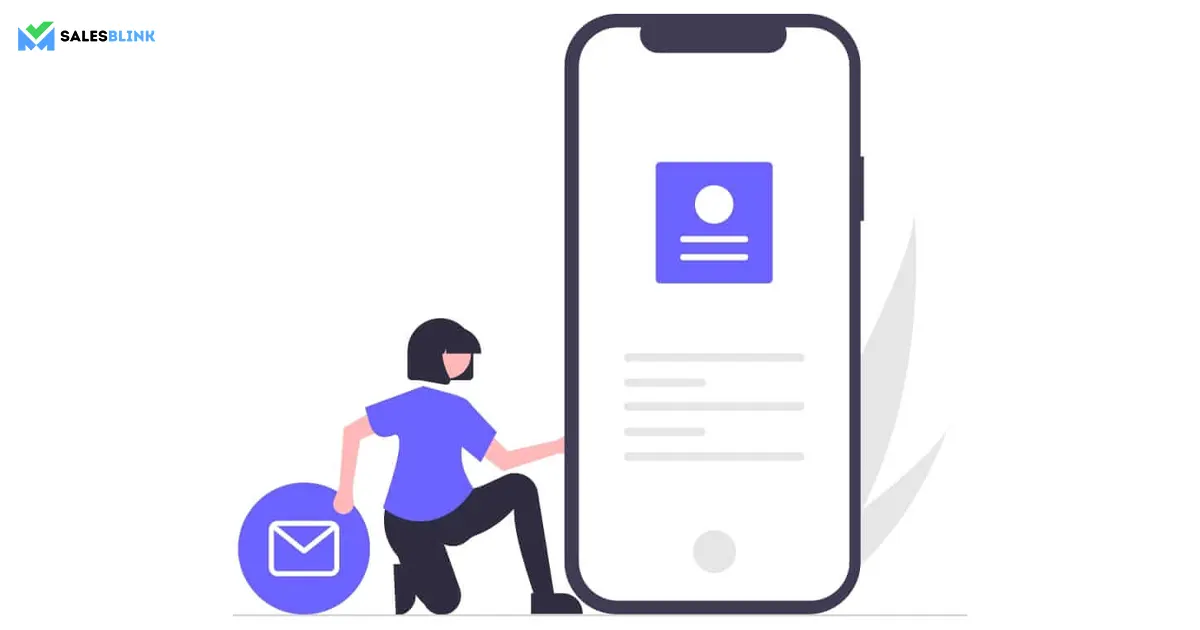 Try to look at your email from the reader's perspective and see how it appears if it successfully gets past the spam filter and hits the inbox. How does it sound? Does it sound valuable enough to the recipient? Also, just because the spam filter didn't catch the email doesn't indicate that there are no spam words. You should always check for spammy words and make sure that your email is professional, design-wise, and content-wise. Doing so will help minimize the likelihood of recipients unsubscribing.
10. Offer alternate communication methods
There is a high chance of the recipient loving your emails but wants to unsubscribe from your mailing lists to remove the clutter from their inbox. You can always give them an alternate communication channel such as social media, SMS, or even your blog.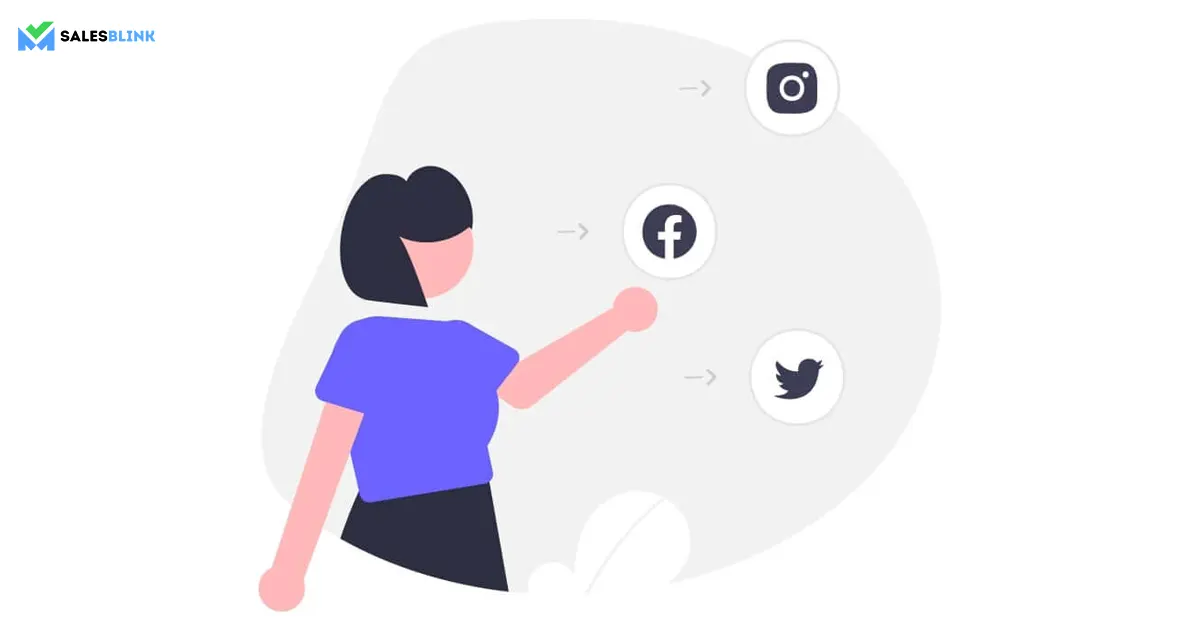 Doing so will ensure that you don't cut off from the prospect, and they get to know about the latest developments.
11. Be regular with your email sending schedule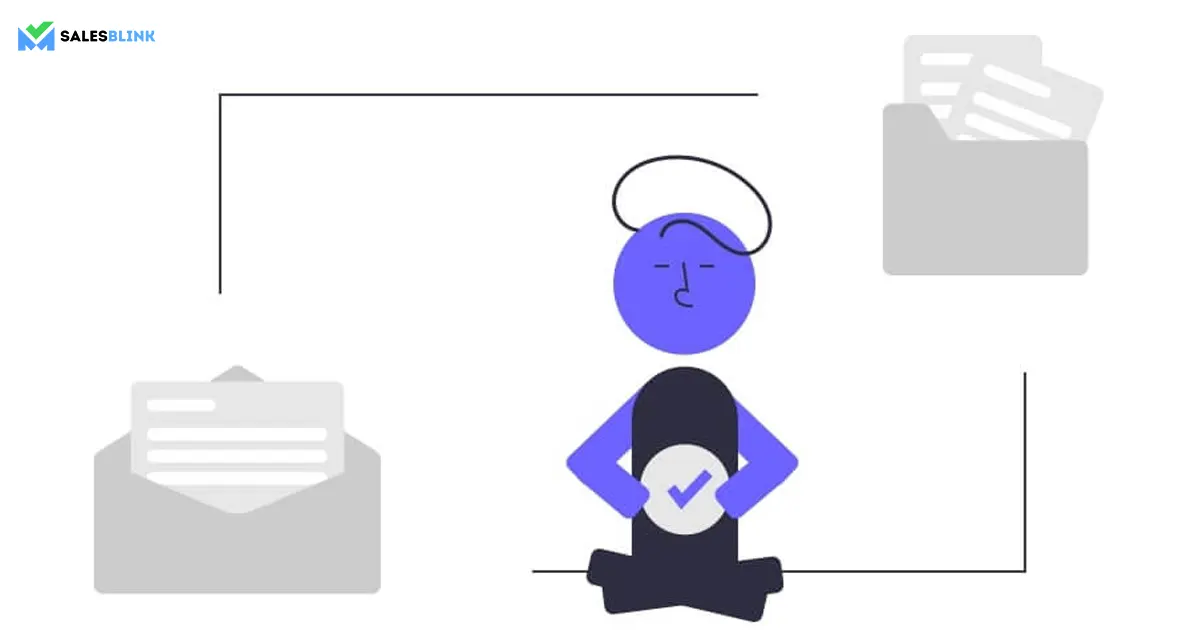 With a fixed email sending schedule, your subscribers will know when your email hits their inbox. This way, there is a lower likelihood of your email taking them by surprise when they are busy, irritated, or cranky. Also, receiving emails at regular times will make them less likely to hit the unsubscribe button as an emotional response. Therefore, it is better to fix a schedule for your emails and try your best to stick to it.
12. Give exclusive offers to subscribers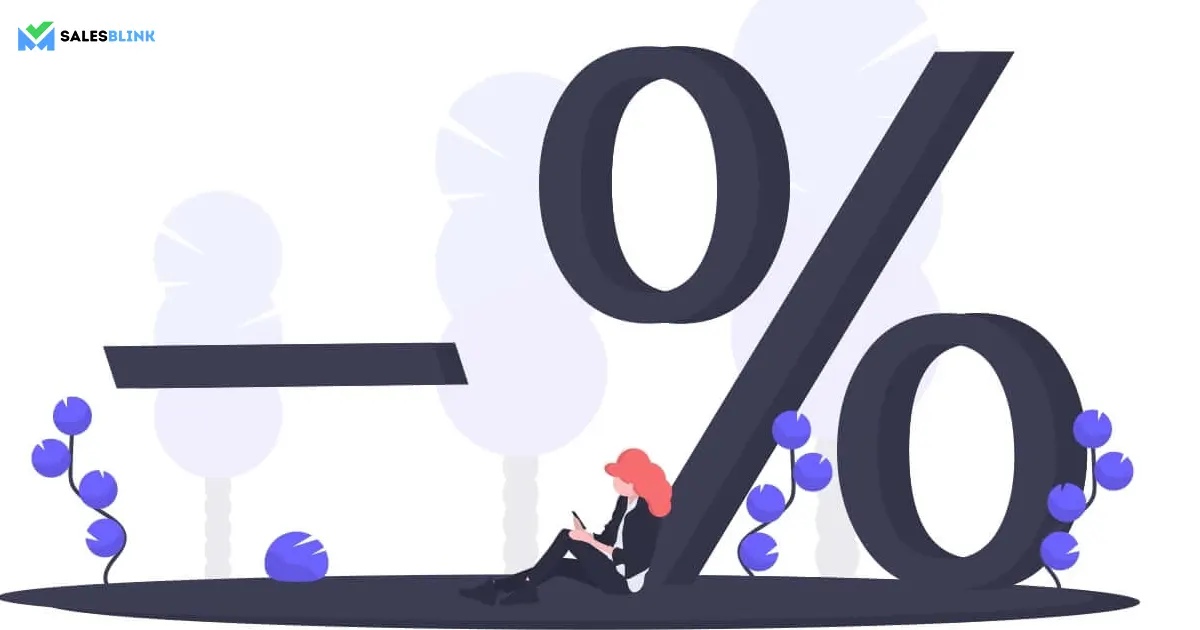 Give exclusive offers to subscribers to discourage them from unsubscribing from your list. As they have VIP access, they would want to continue receiving your emails. This email marketing trick works most often, even if the recipient won't make a purchase immediately.
13. Check for email loading speed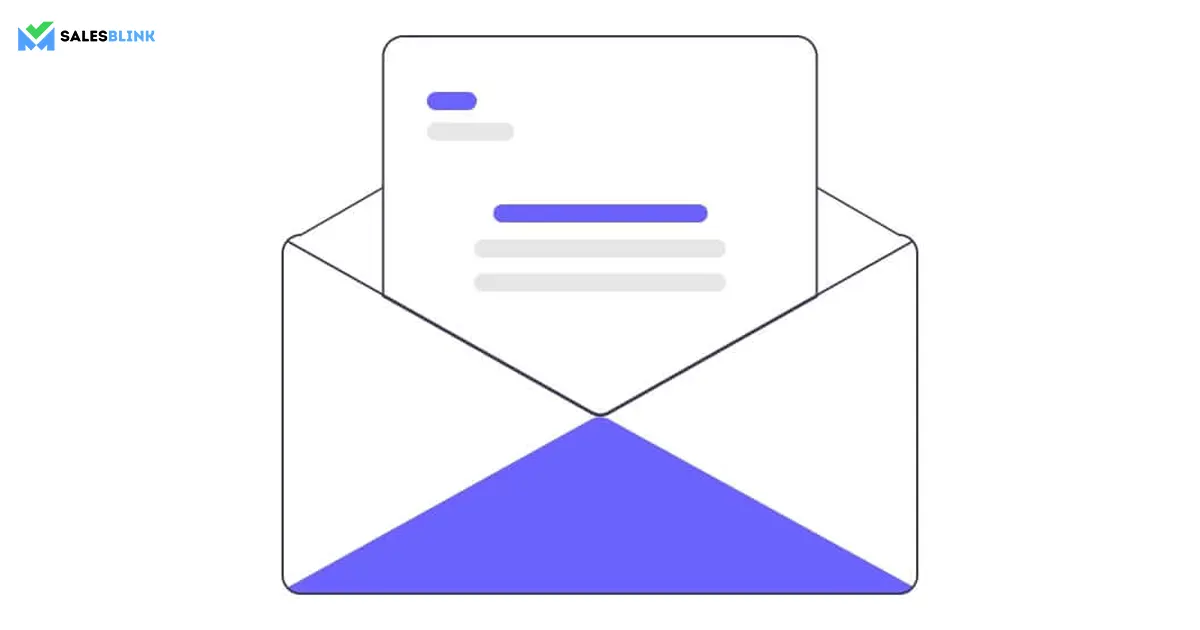 Checking how fast your email loads on various email clients and devices decide the fate of your email campaigns. Of course, nobody would like an email that takes forever to load.
Readers will want to unsubscribe from your list if this keeps happening too often. Try to avoid using huge images and adding design elements to your email that won't load on smartphones and tabs. You have to ensure that the user does not face any difficulties while viewing your emails to keep the unsubscribe rate low.
Why Do People Unsubscribe From Your Mailing List?
Before we get to why people are unsubscribing from your mailing list, you should know that the purpose of email campaigns is to generate leads. Every business wants to close deals. However, the average open rate of a campaign is close to 20%. It means that 80% of the email recipients don't bother to read your email. Then some will read your emails but not make a purchase, or worse, unsubscribe from your list.
The reason for unsubscribes are mainly the following:
1. Prospects subscribed only to get the benefit
Some people subscribed only to get what you were offering, such as an e-book, webinar, or other resources. They were willing to share their email address to get the freebies from you without any interest in your product or service. Such people unsubscribe right after they get the initial email from you. As they got what they wanted, you are of no use to them any longer, and that would make them opt-out.
2. You didn't segment your email lists
As a salesperson, you must have heard about segmenting your email list. The open rate of segmented emails is 15% higher than the non-segmented ones.
This is one reason why you shouldn't simply send 1000 emails to everyone on your list. If emails are not relevant to recipients, they will not be interested in hearing from you and would most probably unsubscribe. So, focus on creating personalized emails if you want higher open rates.
3. Email frequency is too high or too low
If you send too many emails to subscribers, they are likely to unsubscribe as nobody would like to get bombarded with emails daily. If you want to see results, you can go ahead with weekly emails.
On the other hand, if you don't send emails frequently and are hitting the inbox of recipients once a month, they will unsubscribe as they won't be able to recollect signing up, which can affect you.
4. Spam folders are withholding emails
Email service providers have to deal with high email volumes every day and do their best to prevent spammy emails from hitting recipients' inboxes. Therefore, they screen emails and are on the lookout for certain trigger words to find out whether an email is a spam or not. If you tend to use words like 'free' or 'offer' repeatedly can land you in trouble. They will catch your email if they find too many spammy words or if you use too many images. That is why you must maintain a reasonable text-to-image ratio if you want your email to land in the inbox.
How Can Email Unsubscription Benefit You?
Here are the main reasons how email unsubscribes can benefit you,
1. Improve email deliverability
While a high unsubscribe rate is not going to be beneficial in any way, having a moderate one can benefit your deliverability.
You can see that unsubscribes reduce spam complaints. Most often, people unsubscribe before marking an email as spam. An unsubscription is better than getting a spam complaint. The latter can damage your sender reputation and affect your email deliverability. And that is why you should have an opt-out link at the end of your email to enable disinterested users to leave.
Also, your list will be free of contacts who don't engage with your emails. Your list will have those who are more interested in you and can contribute to your business somehow.
2. Improve contact list quality
Based on the point discussed above, unsubscription makes your list gets rid of contacts that are not likely to make a purchase. No matter how much you want to build a relationship with your audience and create a network, the bottom line of every business is to drive sales, and it is quite obvious. When a prospect doesn't move ahead in your sales funnel, there is no point in trying hard to retain them.
In the long-term, it would be beneficial to let go of uninterested contacts as you can save the money spent on storing their data. Also, having only interested contacts with you can help you measure the performance of your email campaign better.
3. Find out what your emails lack
An unsubscribe means that your recipients are not happy with your emails. The reason can be sending emails to the same segment of contacts with a lesser time gap or a problem with the email.
You can find a lot of information by looking at the unsubscribes from your different segments of prospects. If you see one particular persona unsubscribing a lot, it means that your offer is not relevant to that segment or your tactics are not working for those recipients.
Similarly, if there is too much of opting out from users of a particular device, it can indicate that they cannot view your email properly. When you find that out you can get the issue fixed.
4. Use it as a chance to gather information
A short survey before letting the prospect go will be quite valuable for you. It is a chance to discover why the prospects are leaving, and you can do so with a multiple-choice question. You can also allow the users to opt out of the thread they want to. This way, they can stay in the one they want to. For example, they may not be interested in your newsletter but wish to receive emails having the latest deals from your end.
Why Is A High Email Unsubscribe Rate Not A Reason To Worry?
You should surely try to reduce the email unsubscribe rate if it is on the higher side. However, there is something else that you must look into, and that is- who has unsubscribed from your list. As long as they are not your main clients or consistent buyers, there is no reason to worry.
In a way, providing an unsubscribe option is a way to self-clean your mailing list so that you retain only the loyal customers and the ones who wish to stay. So pay attention to your unsubscribe rate, and if it doesn't go far beyond the industry's average rate, you shouldn't worry much. You are probably losing those who have never purchased from you and don't intend to in the future.
Get Ready To Reduce Email Unsubscribe Rate!
Increase your profits by reducing the churn rate by the use of the practices you saw above. Apply them consistently and see how the number of unsubscribes start falling. The ideal rate is usually between 0 and 0.5 percentage, but it may vary depending on your industry.
Give your readers a solid reason to stick around by providing them with engaging content through your emails. Remember that the readers are real people and more than just an email address on your list with aims and challenges of their own.
While it is better to try your best to avoid people unsubscribing to your mailing list and reduce your email unsubscribe rate, you should look at it as a process that gets rid of unwanted subscribers who don't contribute to your growth in any manner.
Wish you all the luck in improving your numbers!
FAQs
1. What is an unsubscribe rate?
Unsubscribe rate refers to the percentage of subscribers who chose to opt-out of the mailing list. If you send emails to 10,000 individuals in your campaign but 100 of them unsubscribe, your unsubscribe rate is 1%
2. What is a good unsubscribe rate for email?
If you are looking for a good unsubscribe number, anything under 2% is considered normal. If you are looking for 0% unsubscribe rate, there is a possibility of disappointment as it would be an unrealistic goal
3. How to calculate unsubscribe rate?
It is quite easy to calculate unsubscribe rate of your email campaign. Just take number of unsubscribers and divide it by number of email sucessfully delivered.