Do you know that currently, there are around 4.3 million email users around the globe, and by 2025 the number will jump to (even surpass) 4.6 million? Additionally, 86 percent of professionals label email as their go-to channel for business communication. These figures prove that email is the most powerful communication channel, especially in sales when you have to send emails in bulk.
Having said that, are you facing difficulty with sending bulk emails? Imagine sending an email to several recipients at once in under a few minutes. It is not an illusion! You can easily send emails in bulk with automated tools.
But before we get to the tools, let's find what bulk emailing exactly means, its benefits, uses, differences, and top tips to send emails in bulk effectively.
What Is Bulk Email?
Sending bulk email involves delivering a single email campaign to a large group of people all at once. It contains marketing messages, bulletins, updates, promotions, and invitations. The aim of sending bulk emails (also known as mass emails or email blasts) is to deliver a single message to a large group of people.
Sending a message to all or a portion of your subscribers can be a quick and easy method to send time-sensitive updates to customers/prospects.
Sales experts say that personalization and automation improve the effectiveness of bulk emails. They also ensure that the appropriate message reaches the right person at the right time.
Top Benefits Of Sending Bulk Emails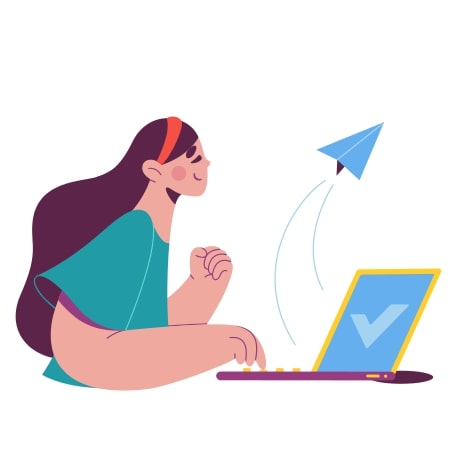 Here are the benefits you can enjoy when you send mass emails,
Reach a vast audience for free
One of the primary benefits of using bulk email is that you can send a message to a large group of people in a short period of time at a minimal cost.
Direct access to customers
With mobile devices, individuals can check their email from anywhere. This indicates that bulk mail offers marketers a considerable advantage – direct access to their customers.
Provides better insights
You can automatically measure
How many people received your email?
How many read it?
What buttons or links do they click?
How long did they look at it?
This information allows you to spot trends among your clients and build a strategy to make your mass email campaign a success.
How Are Bulk Emails Different From Other Forms Of Email?
Let's compare bulk emails with transaction emails here. You can find the difference between the two based on the following aspects,
1. Purpose
Bulk marketing emails aim to inform recipients about a company's product or service and promote them. On the other hand, transactional emails communicate about something specific related to the recipient.
2. Personalization
You can use personalization elements in a marketing email by mentioning the recipient's name or adding details relevant to the recipient. Transactional emails have a little more personalization as they intend to inform recipients about a particular event or transaction.
3. Need for opt-in
To prevent bulk emails from falling into the spam category, you have to send them only to those who subscribed to your emails. Reaching out to those not on your list is a breach of GDPR and CAN-SPAM rules. However, this is not the case with transactional emails. You can send emails to those who haven't subscribed to your emails without thinking twice.
4. Opt-out link
All marketing emails should have a link to make it easy for the recipient to opt-out of your email list. However, an unsubscribe link is not necessary for transactional emails.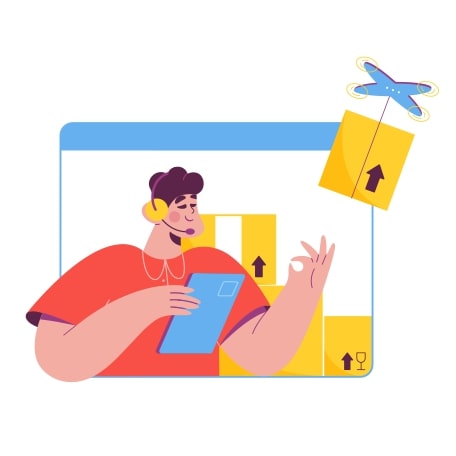 How To Send Emails In Bulk?
You can send mass emails in two ways:
Using Gmail, you may manually add many recipients to a single email. Because Gmail only allows 500 emails per 24 hour period and 100 recipients per email, this isn't particularly practical.
You can use a bulk email service created specifically for sending emails to massive lists of people.
Tips To Send Emails In Bulk Effectively
Let's take a look at the best ways to send mass emails,

1. Create an email marketing strategy
Before you start sending email blasts, you must have a solid marketing strategy at hand. For that, you need to define your sales goals. Your business goals can be to drive sales, increase brand awareness, nurture leads, engage customers, or increase customer lifetime value.
2. Segment your email lists
Consider categorizing email subscribers based on their location, purchase history, industry, job function, interests, and stage in the sales funnel. You can use your email marketing tool and send personalized emails to each segment. Turning to segmentation can fetch you great results and keep your emails hyper-targeted.
3. Personalize campaigns
Emails with personalized subject lines have 50% higher open rates. Therefore, try to personalize your marketing emails. It is the best way to send mass emails. Most email marketing tools let you create email templates with variables such as a prospect's first name. When you send the email, the recipient's first name will appear in the email, thereby adding a personal touch to your email blasts.
4. Use a real sender address
Instead of a 'do-not-reply' address, use a real 'from' email address. It's preferable to make your email recipients feel like they're communicating with an actual person. Don't you think a person is more likely to engage with emails from a real person rather than ones from a bot? Whenever you are in such a dilemma, step into your recipients' shoes, and you will get your answer.
5. Keep mobile devices in mind
When writing the subject lines of your email, remember that you should optimize it for mobile devices. According to emailmonday.com, mobile will account for up to 77 percent of email opens, depending on your target group. So, you have to optimize your email for mobile devices. Here's what you must do,
Keep subject lines under 50 characters as ESPs cut off long subject lines.
Make sure your email loads quickly.
Use clear clickable buttons in your email.
Choose fonts and styles that are pleasant to the eyes.
Ensure that all the essential information is available in one place.
6. Perform A/B tests
Performing A/B tests is a sure-shot way to understand what goes well with your subscribers. You can test
Subject lines
Body of the email
CTA
Styles
Colors
Images
Fonts
Whatever you do, always change only one element of your email every time you test to get clear results. Check what your audience prefers and stick to it.
7. Maintain the hygiene of your email list
It is mandatory to clean your email list periodically to get rid of inactive subscribers and invalid email addresses. Failing to do so will affect your sender's reputation and email deliverability drastically. Additionally, your efforts of crafting and sending emails won't go futile when the emails on your list belong to real people.
8. Use images
Images often convey more information about your brand than words. So, it is a good idea to use them. However, know your limit. Avoid going over the top and stuff your email with images. Additionally, try to keep the file sizes small, or it may take longer for your email to load. You obviously don't want long load times to annoy recipients.
9. Make it easy to read
Value the recipient's time and make sure that your email is easy to understand at one glance. It is possible to make your email more readable by using shorter sentences and paragraphs, choosing simpler words without jargon, and formatting the text in bullet points. The point is when the recipient doesn't have to try hard to grasp what you say, they will engage with your email better.
10. Use storytelling
You can use the storytelling tactic in your emails if you want results, as everyone loves stories. They are interesting and easy to remember, which is why you must try to reveal the backstory of your product or service in your email. You can even share your success story and how you have helped your clients. One of narrating a story is by describing the client's present pain point and offering a solution to it.
11. Choose the right time to send emails
The right time to send marketing emails is in the middle of the week and during the daytime. It is better not to email on a Monday because people have a huge pile of files on their work desks on that day. Actually, there is no 'ideal' time for email sending because you really don't know the schedule of your subscribers. With the work-from-home culture these days, you never know when a person is free or occupied.
12. Add an email signature
While you send the email on behalf of your company, adding the email signature of a real person will help improve branding and make your business more visible. People will be happy to read an email from a human rather than a bot.
13. Add a subscribe button
Though you send marketing emails to only those who have opted-in, it is generally a good practice to add a subscribe button. It would help when your subscribers forward your email to family and friends. When they find your emails interesting, they can subscribe right away. However, make sure that the subscribe button is visible to the recipient.
14. Be consistent
Use consistent fonts, colors, logos, and other brand identifiers. Get your email to reflect your brand personality to the recipient. If you do so, prospects will become familiar with your emails and quickly recognize who sent the email the next time they hear from you. In short, try keeping the same tone in each email for the best results.
15. Add social links
Remember adding social media links to your email. Request your receivers to join you on Facebook, Twitter, or Instagram. Even if they don't make a purchase immediately, they'll stay in the loop with your business.
Now you know that it is advantageous to send emails in bulk. So, it is time to see how using a tool for it will be. Most bulk email sending tools do the following:
Allow you to develop subscription forms to collect new subscribers.
Allow users to manage their subscriptions and opt-out requests.
Provide mobile-friendly and editable email templates.
Take care of email distribution in bulk.
You must look for certain features when you use a tool to send email in bulk. Here's a glance at them,
1. User Behavior Tracking
Tracking things like deliverability rates, bounces, spam, and other email metrics help you gauge your email campaign's success. All of these metrics should be easy to track via a user-friendly dashboard. Advanced reporting options in email providers may allow you to track revenue per subscriber and revenue per email.
2. Email Segmentation and Personalization
Segmenting your emails guarantees that the right individuals see your emails at the right time. Because the email is more relevant to your recipients, you should expect better engagement.
3. Split Testing
Also known as A/B testing, it is a terrific approach to determine what your audience responds to. This functionality is handy if you're having trouble getting high open rates and sufficient conversions.
4. Automatic Bounce Handling (ABH) feature
It is an email suppression system that automatically adds hard email bounces and complaints to a personal suppression list. If you send an email to an address that should not receive it, the tool will add them to a suppression list and they won't get it anymore.
5. Easy Integration
Make sure that the tool is easy to integrate with other tools and platforms you generally use. This will help in further streamlining your work process.
6. Customizable Email Templates
The tool has to offer easy-to-customize email templates so that you can save time while crafting emails.
Here's a list of tools that work as bulk email senders,
Sendinblue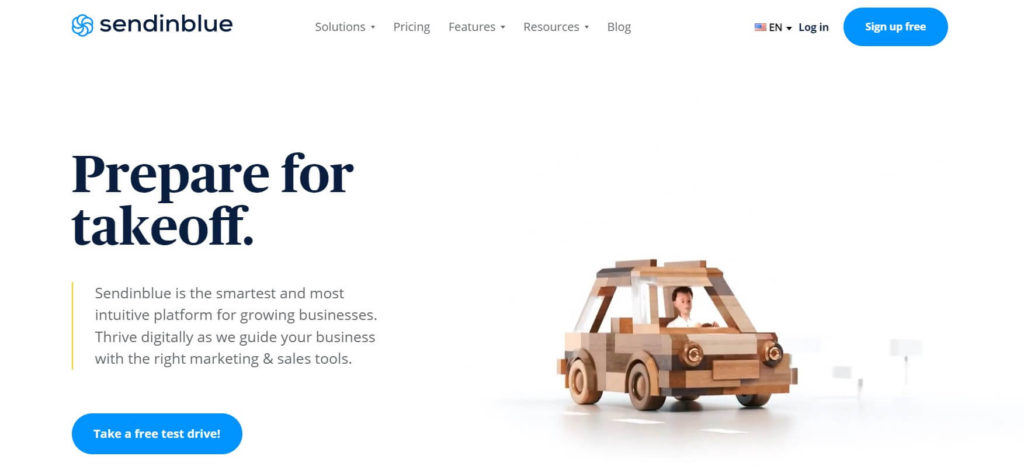 It is an email marketing tool with detailed reporting so that you know how your emails are performing. The tool also ensures good email deliverability. Overall, it is an easy-to-use tool that is a good choice for beginners who lack technical knowledge.
SendGrid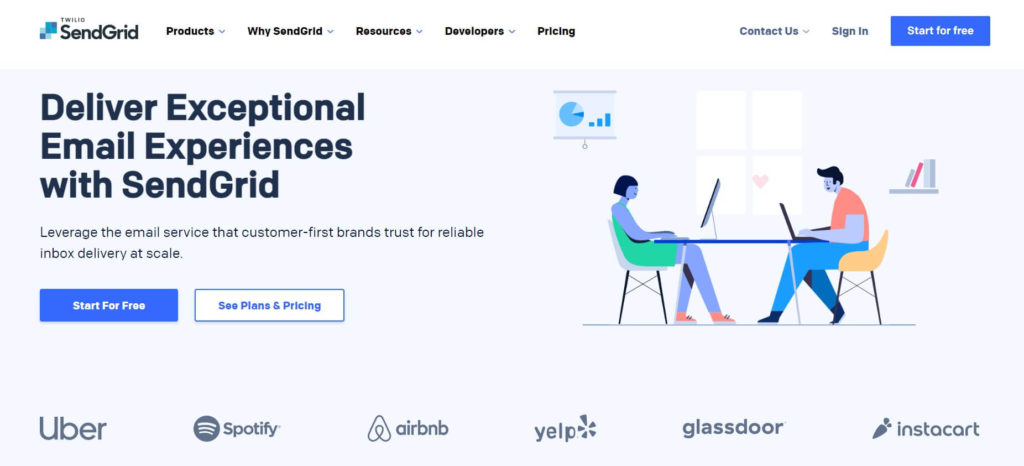 This tool is for those who want additional customization. You can schedule emails and test them all from one platform. It is possible to automate email sending with the help of triggers.
Mailjet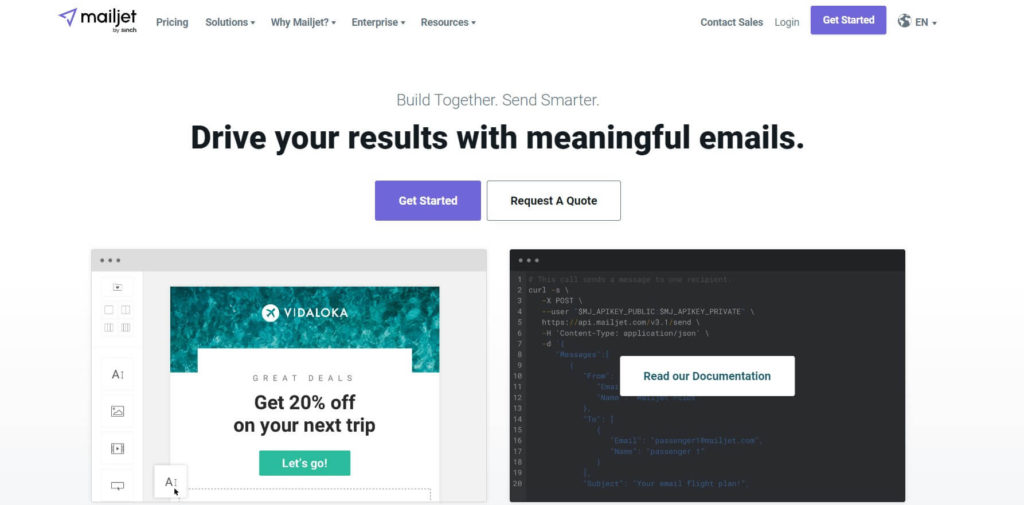 Using this platform, it is possible to create email sequences using a simple drag-and-drop action. You can also monitor campaign performance with Mailjets's analytics tool.
Mailchimp

The tool lets you create personalized marketing workflows for every customer, optimize email sending time, send trigger-based transactional emails, etc.
How Is Email Marketing Different From Cold Emailing?
Prospects become consumers, and first-time purchasers become repeat customers, thanks to a good email marketing approach. Email marketing includes more than just cold emails. Let's take a look.
Intent
While the intent of cold emails is to reach out to potential consumers, email marketing also aims to increase brand awareness, trust, and loyalty among all receivers, whether they are prospects or existing customers.
Recipients
The type of recipients is the main difference between sending cold emails and email marketing. While you must search for prospects online for cold emailing, which means you must choose them, with email marketing, you have a list of subscribers who opted-in for your email.
Email Design
Marketing emails have HTML templates with your company's logo, colors, and fonts. On the other hand, cold emails should appear to be personal one-on-one communications. Ideally, they should be plain-text emails with as little formatting as possible.
Goal
A cold email's goal is to initiate a B2B dialogue that could lead to a business relationship or a business deal in the future. Most marketing emails aim to give valuable information to recipients and help them get to know about your product or service.
Email Volume
There is a vast difference in email volume when comparing email marketing and cold emailing. With the former, you can send 1000s of emails in one go, while that is not the case for the latter. Usually, people send 100 cold emails in a day.
Email Frequency
You send marketing emails regularly and based on user behavior. For example, if a customer abandons the cart, you can send them an automated message to remind them about an item in their cart and that they have to check out to purchase it. On the other hand, you send fewer cold emails, and they depend majorly on the response you get from the prospect.
Tools
The tools used to send marketing emails are quite different from those used for cold emailing. You can't send cold emails using an email marketing tool. Using a dedicated tool for cold emailing is the right thing to do to keep your sender reputation and email deliverability intact.
Using SalesBlink For Cold Emailing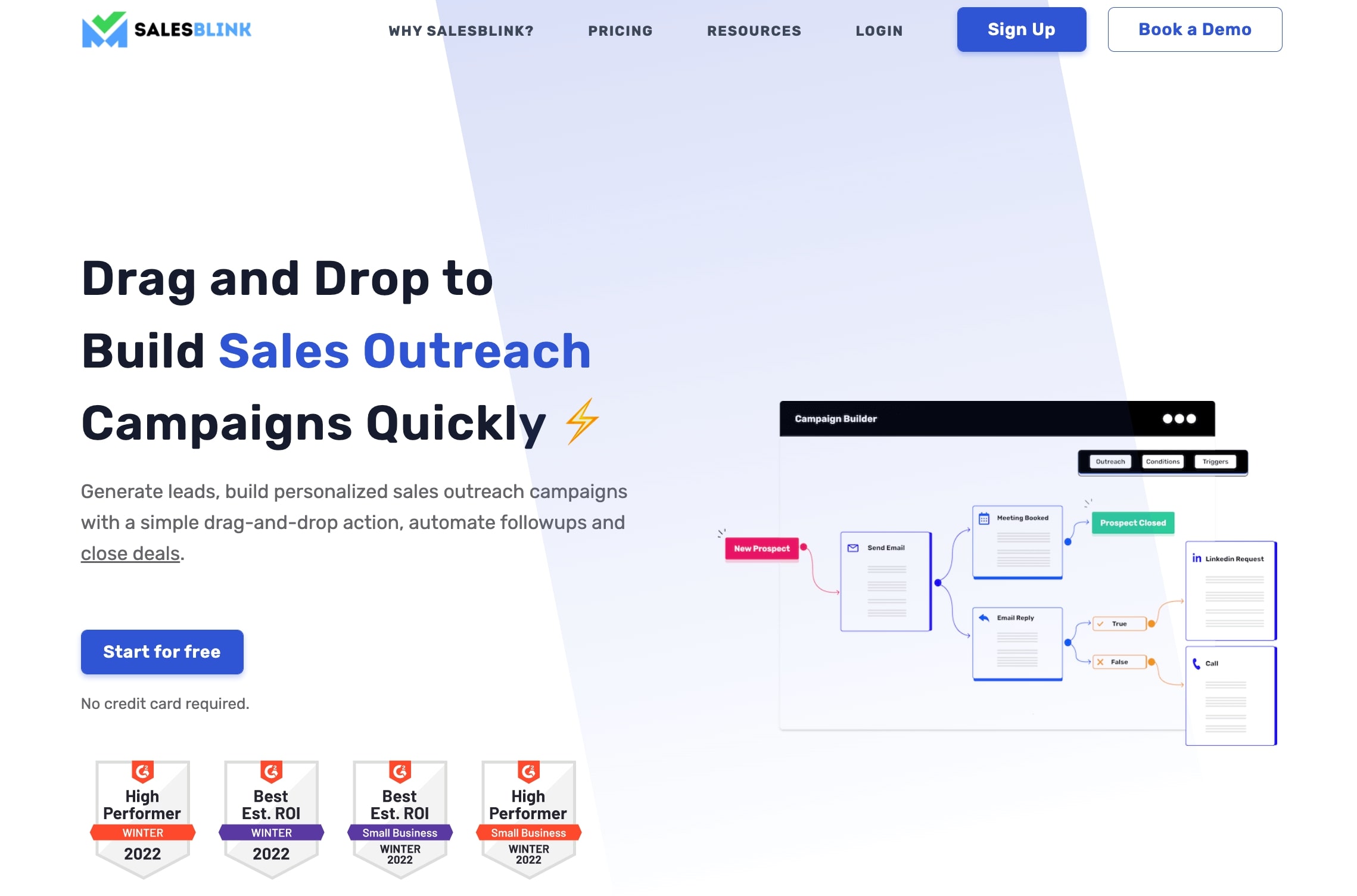 SalesBlink is a sales outreach automation tool that helps you with prospecting and closing as well. It lets you connect with prospects across different channels for maximum engagement. It enables automated cold emailing, cold calling, and LinkedIn outreach. You can personalize emails at scale to get more responses. SalesBlink's tracking feature tracks clicks, opens, replies, and bounces to see how well your email outreach campaign is performing with your target prospects.
Send Emails In Bulk Like Never Before
You can start sending bulk emails now that you have some pointers in hand. Ensure that they aren't deceptive and that you're not sending them to old mailing lists. Remember that sending bulk emails or email blasts requires well-planned email campaigns that use personalization and segmentation effectively.
Keep a note of these strategies and tips in mind, and you'll be well on your way to email blasting success.
FAQs
How to send bulk emails?
You can use a bulk email service created specifically for sending emails to massive lists of people. It will help make your job easier and increase productivity.
Can I send free email free of cost?
Yes, you can send bulk emails free of cost using email clients like Gmail, but there's a cap on the maximum number of emails you can send. However, it allows 500 emails per 24-hour period and 100 recipients per email.
Which software is the best for bulk emailing?
There are many tools to send bulk emails for email marketing, such as Sendinblue, SendGrid, Mailjet, and Mailchimp. However, for cold emails, you can use SalesBlink for sending emails in bulk.