SaaS Sales: A Complete Beginner's Guide With Examples & Tips
SaaS or software as a service is a promising industry that has immense scope. It has seen a whopping 500% growth over the last 7 years. Therefore, it is the right time to take the plunge in this fast-growing market. However, you should know how to handle SaaS sales.
It surely is challenging to break into the SaaS world. Whether you're a newbie in sales or just looking for ways to improve your current skill-set, this SaaS sales guide will help you learn how to get started with SaaS sales, know about models that work, the unique challenges, important metrics, & tools to help you out.
What Is SaaS?
SaaS (software as a service) is a cloud-based software product that customers can use over the Internet without downloading or maintaining on their PCs or devices.
It is software that a single provider can host and manage.
That is what makes SaaS better than conventional software. Moreover, It has a range of other advantages.
Advantages Of Using SaaS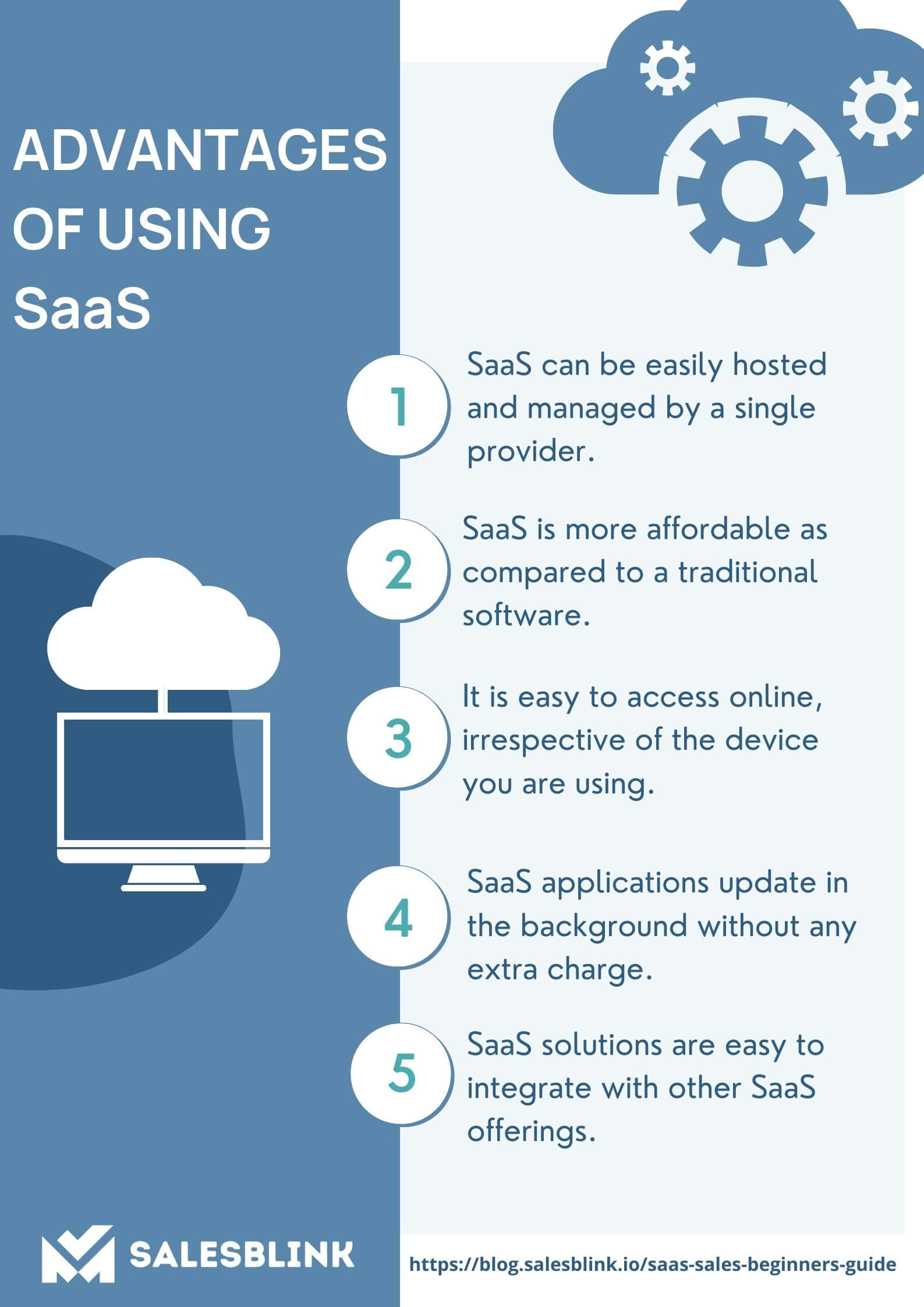 1. It is affordable
SaaS applications are cost-saving when compared to traditional software. The hardware and software licenses cost is low as such applications are available in a shared environment. The affordability is particularly helpful for small and medium businesses that cannot afford costly software systems.
2. It is easy to access online
As a user, you don't have to worry about which operating system you are using. This is because it will run on Windows, Mac, or Linux machines and smartphones running on Android or iOS. Therefore, there is no need to worry about it being compatible. Being mobile-friendly, you can use them on the go as well.
3. It is easy to update
As SaaS applications run on the cloud, it is easy for the vendors to update their software centrally. It will not affect the operations of users. This is quite different from on-premise software.
4. It is easy to integrate
SaaS solutions are easy to integrate with other SaaS offerings. Furthermore, it does not require you to buy anything else for integration. You also have the freedom to customize your SaaS product based on your requirements.
In conclusion, SaaS is a user-friendly and edgy product in hand.
What Is SaaS Sales?
SaaS Sales is the process of selling cloud-based products like ours, SalesBlink. SalesBlink is a sales outreach automation suite that takes you from prospecting to outreach to closing in the blink of an eye. It is about finding new clients and upselling to the ones that you have in hand.
The end goal of a SaaS product in a B2B scenario is to help the client succeed. It can either be by saving time or money in carrying out a particular task or allowing them to earn more.
When compared to conventional software, a SaaS product is more complex. Therefore, one needs to educate the prospects well before persuading them to make a purchase. It can be tough to convince a client who does not understand what a product does for them. As a sales representative, it is essential to help the client identify the problem and then demonstrate how it can help resolve their issue.
The price tag of a SaaS product is most often on the higher side as an external company supports and maintains it. Therefore, there is a need for a longer sales cycle. Also, most SaaS products have a subscription-based pricing model in the monthly, quarterly, or yearly pattern. It keeps the cash flowing for the company. However, the investment from the client's end is high.
Stages In A SaaS Sales Process
Ideally, the first thing to do before starting out the SaaS sales process is to research the target market. Next, find out the potential of the opportunity in front of you. Once done, you can go ahead with the following:
1. Prospecting
In the first step, you have to find people interested in your product and add them to your sales pipeline. They can be the ones who signed up for a free trial or got in touch with you. You then have to work on the leads and convert them into clients. There are many ways to build the online presence of your brand. You can leverage the following methods for the same –
a. Placing ads online
b. Writing blog posts
c. Using Social media
d. Distributing ebooks
e. Sending newsletters
You can also find prospects for your SaaS product at events such as seminars and conferences. They give you a chance to meet potential clients personally, which doesn't happen quite often in the SaaS industry. This is because the communication is usually over the phone, video conferences, and emails.
2. Qualification
In the second stage, you have to analyze whether the prospect needs your SaaS product or not. Will the product fulfill their needs, and do they have the budget to purchase one? You have to qualify leads with lead scoring. There are tools for this process that help you find out the likelihood of a prospect closing a deal on a scale of 0 to 100. Another way out is by getting a sales rep to reach out to the prospect after starting the trial. It can be an email or a short phone call. The sales rep would determine whether the prospect is interested or whether it is right to push them to the next stage in the sales funnel.
3. Assessing the needs and presenting
In the 3rd stage, you have to identify whether the prospect faces a business problem that they want to resolve. Moreover, you have to see whether your SaaS product will provide a suitable solution for the problem they face.
You can set up one-to-one meetings with prospects to learn about the challenges they face and demonstrate your SaaS solution. The chances of face-to-face meetings are low, and therefore you must possess the ability to communicate your level best through other channels. As you cannot read body language in this scenario, you have to understand the prospect's interest through their voice and tone.
4. Handling objections
Once the presentation is over, potential customers can have a few questions in mind regarding the SaaS product you are offering. If you don't address the doubts that prospects have correctly, there are high chances of the deal failing. Learn more about how to overcome sales objections
Most often, they have objections related to the price of your SaaS product or the lack of features. You have to convince the prospects that the features of the product outweigh the cost. Convey the benefits of your solution to the potential customer, including better revenue, increase in productivity, higher margins, and so on.
If the prospects point towards a missing feature, ask them what their real need is. You can then turn the conversation to the benefits of your product.
5. Closing
The last stage is closing the deal when the prospect purchases the paid plan or upgrades to one.
At this stage, you put forth the final proposal, negotiate if required, and get signatures on the final proposal. Most often, prospects ask for discounts at the closing stage, but it is not a good idea to give in as discounts can reduce your profits to a great extent. It is tough to deal with customers haggling for a discount but don't be ready to slash your rates to close the deal. Instead of giving a discount, it is better to convince them to choose annual billing and give them a one-month subscription free.
6. Nurturing
For a SaaS company or any company, for that matter, customer retention is the top-most priority. You should not only stop with post-sale support but also offer training from time to time to users. Besides, you should always keep searching for the right opportunity to upsell existing customers. Ask customers for feedback, reviews, and referrals as they would help you attract more customers. To make customers feel special, you can also send them a hand-written thank you note or wish them on their special days like birthdays and anniversaries.
If you feel you need to perk yourself up, you can read sales motivational quotes.
SaaS Sales – Inbound and Outbound Sales
There are two kinds of sales, namely inbound and outbound sales. The significant difference between the two is in who starts the relationship. A prospect starts an inbound sales process, whereas sales representatives start an outbound one.
1. Inbound Sales
Here, the prospect comes to the company to find a solution for the challenges they are facing. The potential customer would search, read your website content, attend your events and try to engage with you. The individual would offer his or her email in return for a free e-book or any other free resource.
Inbound prospects are more aware of your brand right from the beginning.
2. Outbound Sales
In outbound sales, the salesperson gets in touch with the prospect and offers the solution. The reaching out methods include cold calling, cold emailing, and even cold texting. Such prospects are usually less aware.
So, which of the two is better? Actually, both are powerful tools that boost the revenue of the company.
When should you use inbound sales?
The first question would always be – 'Who should use an inbound sales approach?'. The fact is that it does not work the same way for every business. You can use this approach when,
a. The company is a startup that doesn't have a lot of capital to invest in the sales team
With inbound sales, the benefit is that your piece of content can reach several people on the Internet. Inbound sales fetch you faster and cost-effective results for your business when compared to employing a whole sales team.
b. A lot of people search for your product online
With very competitive search volumes, it gets a little challenging to stand out. It may seem that an outbound approach is much better. However, the fact that many people are looking for what you have to offer is a green signal for you to create content that draws them towards you.
c. Purchasing decisions don't need a lot of time
The inbound sales approach is the best when prospects can make a quick decision. Higher ticket products with a long sales cycle are not suitable for this approach. It is better to use the outbound approach for them. However, some companies depend on inbound sales for their high-ticket products.
d. You are focussing on the audience that doesn't give an excellent response to outbound sales.
Some individuals purchase after doing their research online. Inbound sales strategy is the best in such cases.
Is Inbound Sales Approach Suitable for SaaS?
Using inbound sales, you can reduce the customer acquisition cost. Mainly because it involves bringing qualified leads to your SaaS product at a lower cost per customer. It is convenient for businesses to choose inbound sales methods as creating content is cheaper than outbound sales methods.
SMBs And Enterprises – How Should Sales Reps Approach Them?
Sales reps have to possess a different set of skills for dealing with SMBs and Enterprises. Before looking at those, it is essential to know what an SMB and enterprise are.
An SMB or Small and Medium-Sized Business has below 100 employees and annual revenue of $5-$10 million.
A small-medium enterprise (SME) has more than 100 but less than 500 employees and annual revenue of between $10 million and $1 billion. A large enterprise has more than 1000 employees and annual revenue of more than $1 billion.
To simplify things, let's categorize SMEs and small businesses as 'Enterprise.'
Here are the main differences between enterprise sales and SMB sales
Priorities: An enterprise customer analyzes a solution by seeing how well a solution will help meet their strategic goals. SMBs, on the other hand, want quick results. They give importance to solutions that provide a good ROI and have a short time-to-value.
Buying process: There is a properly defined buying process in enterprises, and the buying stages are clear. They usually are between a few months to many years. For SMBs, there is a shorter buying cycle that is between 2 to 90 days.
Sales tactics: For enterprises, there is an integrated inbound-outbound sales approach. There is the need to optimize it for multiple touches. But, for SMBs, it is best to combine inbound and outbound tactics.
SaaS Sales Models
There are three B2B SaaS sales models that you can employ for your organization based on your product's nature and who your target audience is.
1. Traditional Sales
Traditional sales in the context of SaaS companies means doing marketing of the company in every possible way, working in building brand awareness, and generating leads who are interested in the SaaS product. As soon as you have prospects who know about your brand and are interested in your product, you can start getting in touch with each of them to close the deal.
For example, if an individual reads about your product and signs up for a free trial, you can reach out to that individual as the head of the sales team and turn him into a subscriber.
2. Enterprise sales
Certain SaaS companies use the enterprise sales model. Based on this model, sales reps prefer to engage with organizations instead of approaching individuals. The aim here is to close bigger deals that are complicated and of high value.
The enterprise sales model is for SaaS companies that sell complex products such as ERP software that costs a bomb. There are several phases in closing such deals as you would require approvals from various departments. Such massive deals will bring your company heavy revenue.
3. Customer self-service
Some SaaS companies prefer the self-service model. In this sales model, the sales reps don't enter the scene. Rather, the sales process is just a self-working auxiliary of the company's marketing and advertising efforts.
The sales model uses the company's content and website to take the potential customers through the prospecting stage and make them subscribe to the product. Here users sign up by themselves, even though sales reps are there to offer assistance. This model works well for SaaS services that don't cost too much.
Though the above are 3 different sales models, you can employ more than one from your organization. The same brand can adopt multiple models. If you are a SaaS company with enterprise-level, basic and premium packages, you can use all the above-mentioned sales models.
So, now you know what the SaaS sales models are, let's move ahead.
Relationship Between Sales And Marketing In SaaS
It's important to know that no matter what your SaaS sales model is, a huge part of your success depends on your Sales and Marketing strategies. And furthermore on how well the teams of both departments work together.
Even though most SaaS companies consider sales and marketing to be two different departments, they have to work together to reach the company's goals. This is even more important when using a hybrid sales model that depends on sign-ups through websites and direct interactions to rope in new customers.
Marketing involves:
a. Increasing the awareness of your brand.
b. Enhancing the reputation of the company.
c. Grabbing the attention of leads and prospects.
While, the sales team reaches out to leads, closes deals, and works towards retaining customers.
It is more like an interdependent relationship where one cannot function without the other. The marketing team depends on the sales team for getting information, direction, and customer feedback. In contrast, sales depend on the marketing department to effectively disburse the right information about the SaaS product. The marketing team is also responsible for getting high-quality leads for the sales team to work on.
The work culture in an organization should be such that both the marketing and sales teams are on the same page. There has to be a collaborative connection between them. For this purpose, you can use a CRM for SaaS startups.
What Makes SaaS Sales Different?
There are several ways in which SaaS is different from other industries. Let's talk about how these are special,
1. There are different sales channels based on the subscription tiers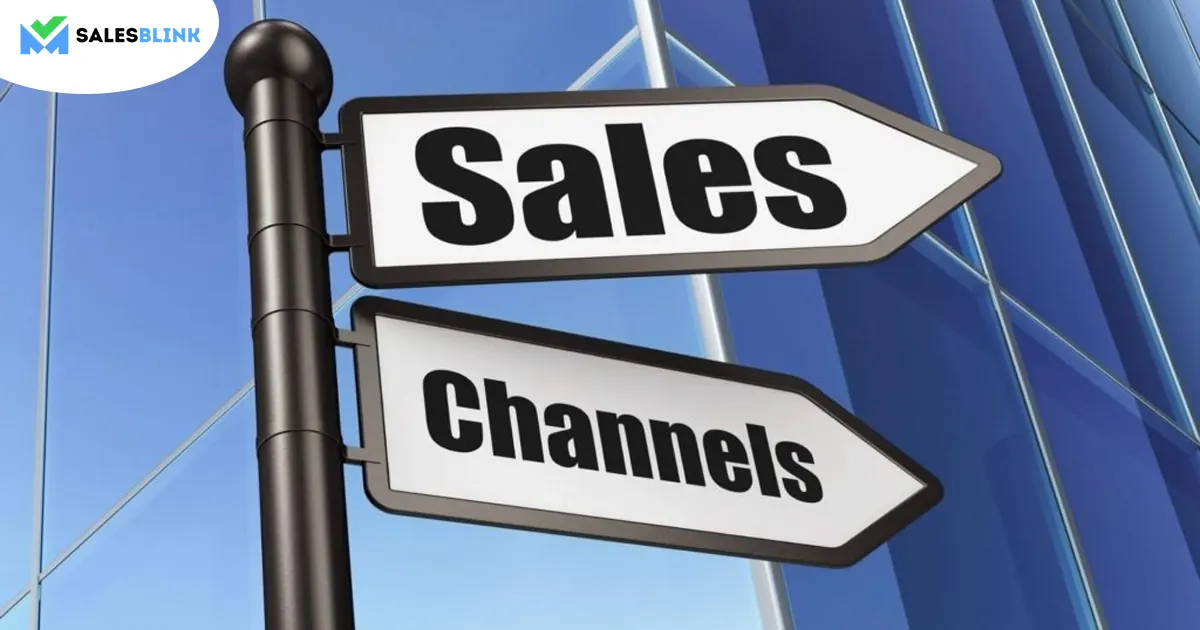 In SaaS sales, you can have different sales channels for the same product based on the subscription level. A lower-tier subscription package can accept sales through credit card, whereas you can avail of a high-level subscription only through one-on-one selling and contracts.
2. Transparent SaaS pricing models
There are transparent pricing models for SaaS products.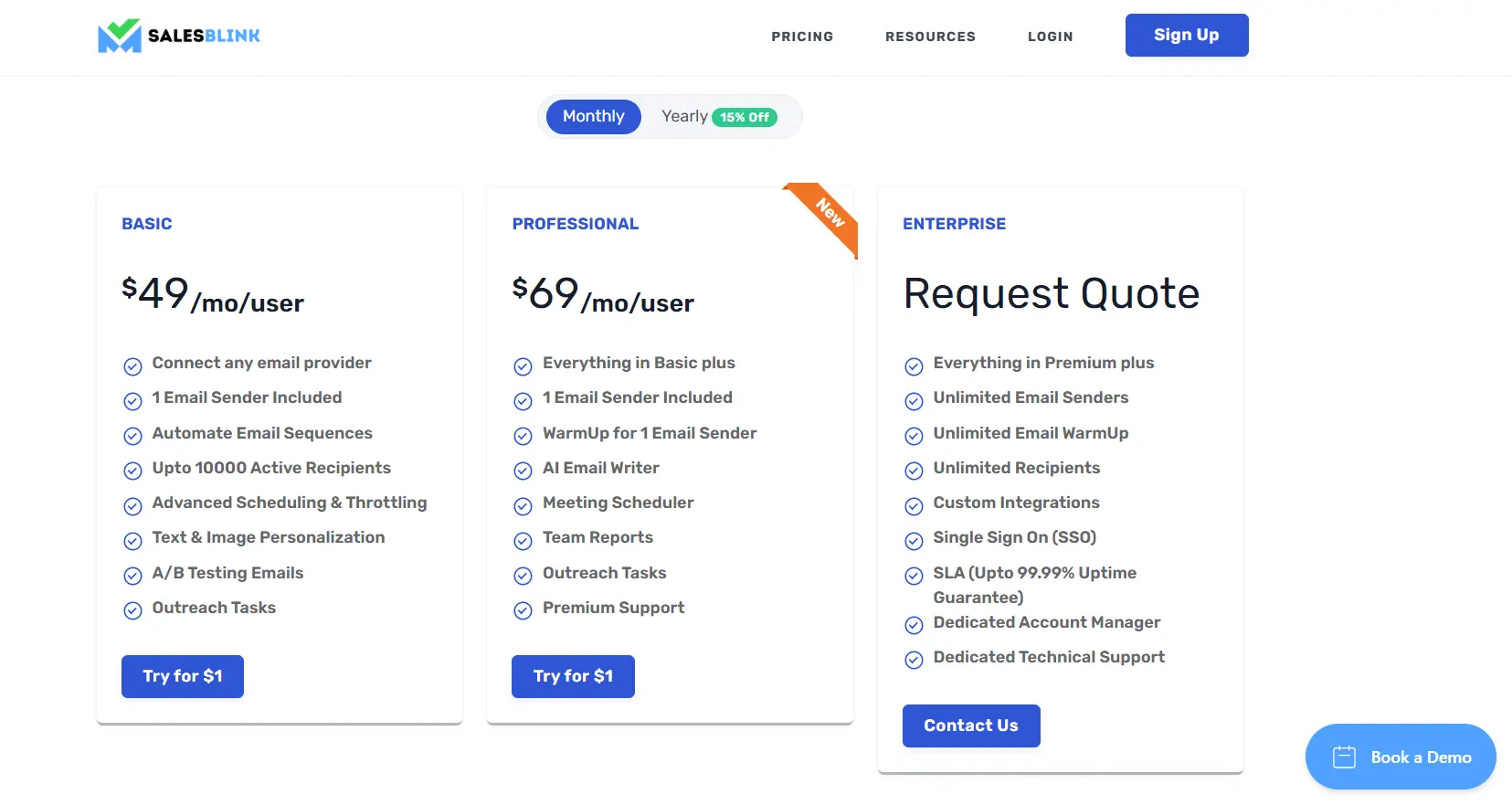 The only exception is their enterprise plans. This practice works in building trust with the target audience. Moreover, certain SaaS companies have fair policies like refunding customers for the portion of subscription they didn't use. It is not very common in other industries. A lot of them are known to be sneaky, but SaaS companies don't do that. There is fair pricing and clean policies for refunds.
3. Different customer values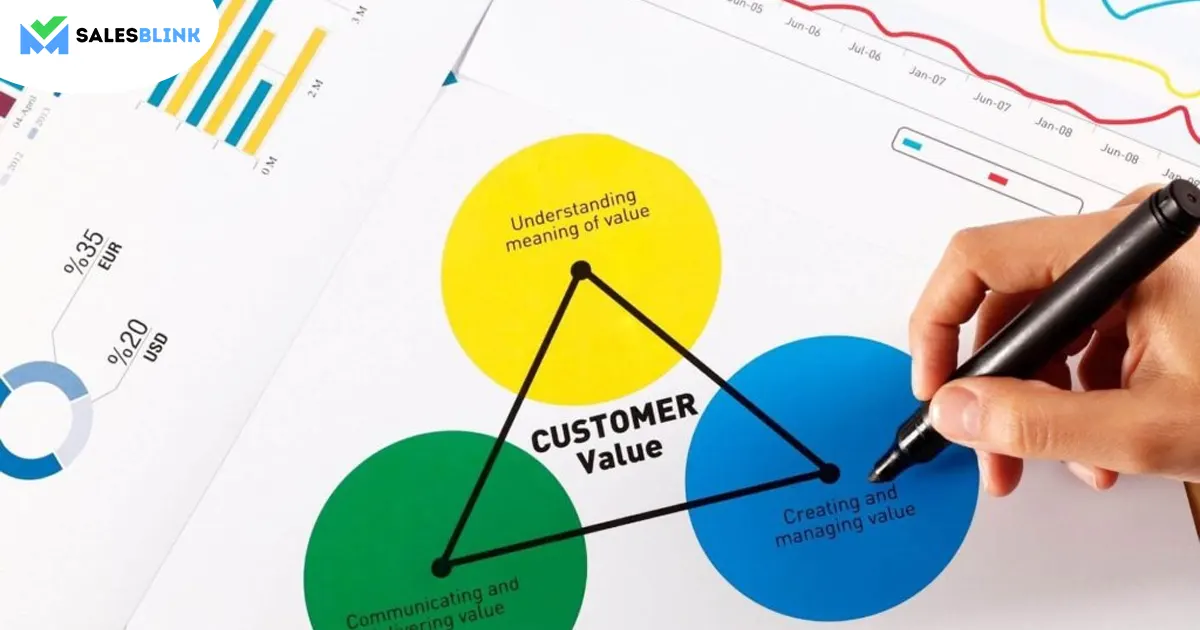 The CLV (Customer Lifetime Value) of different customers can vary immensely. Certain customers stay with the same SaaS product for more than two years, and some leave in two weeks. Those who stay can help the company earn good profits and leave too early to make the firm lose money.
4. Generation of revenue through product, marketing, and sales teams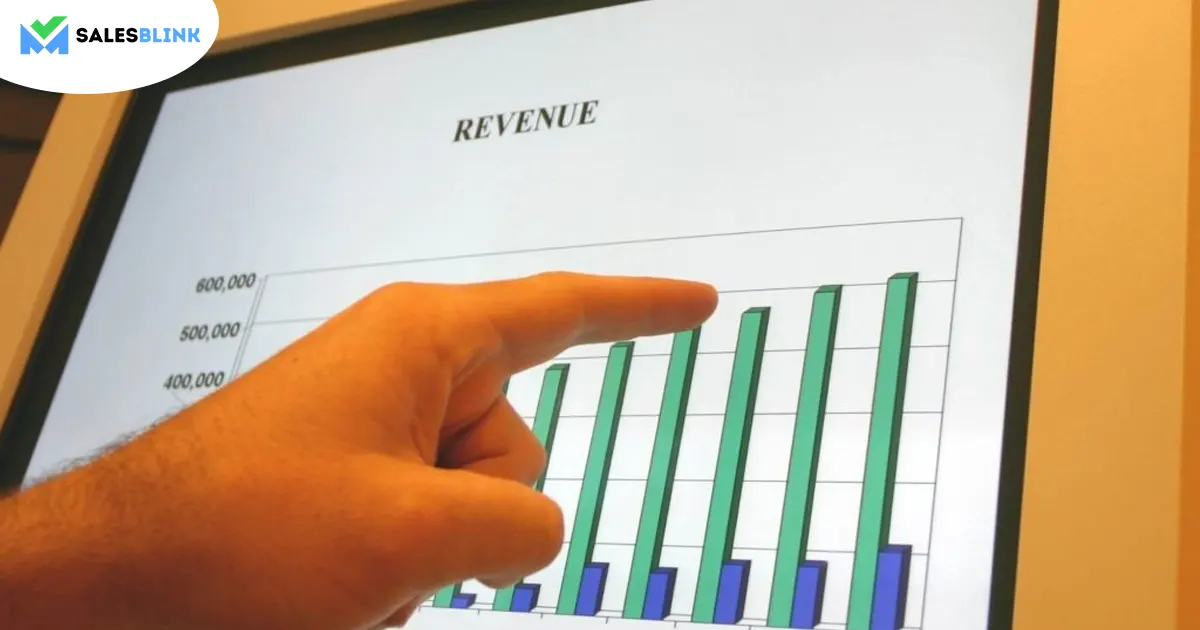 SaaS sales depend on the product team. Due to self-serve sales funnels, the marketing teams also own more revenue than they did previously. Also, the sales teams bring the maximum revenue to the company, particularly those that aim to serve high-value customers.
Unique Challenges For SaaS Sales
Some of the unique challenges for SaaS sales are the following:
1. You waste time on leads that don't qualify
Contacting all the leads in hand or even picking out a few from them cannot ascertain that you will close a deal. It can be tiring to get in touch with all the leads, and guesswork would also not work. Hence, it would be best if you had a strategy in hand and then proceed with outreaching the important leads alone.
2. Choosing the right sales models
A wrong sales model for your SaaS product can stall the success of the company. So, you need to choose the right one that seems to be suitable for the revenue goals of your firm. Test the model before applying it.
3. Sales and marketing teams not being on the same page
The SaaS sales and marketing teams usually don't have a proper connection with each other, so there is a lack of alignment. The marketing team thinks that the leads they bring are great. However, the sales reps are not happy with the quality of those leads. You can set things right when there is ongoing communication between the two teams.
4. Getting stressed about the sales cycle
The sales cycle varies with the price of the product, the target market, and the target audience. At times, a sales cycle can be taxing for the sales team. There can be monthly targets to meet without knowing how long it can take to close a deal. You have to do benchmarking based on the pricing, the industry, and the client's needs. It will help set realistic expectations.
Some SaaS products sold at higher prices may take a lot of months to close. However, something available on a $20 plan per month should not take more than one month to close.
5. Making free trial customers upgrade to the paid plan
In SaaS sales, there will be several encounters where people will enjoy the free trial but won't purchase the paid plan. Not being able to close the deal can be disappointing, but you can't convince all free trial users to upgrade to the paid plan.
Use an engagement strategy that focuses upon approaching leads from the day they join the trial till the end of it. Tell them how they will benefit by becoming paid users.
6. Coping with the competition
One of the biggest challenges for those selling SaaS products is the heavy competition. That is one reason why you have to stand out in the crowd. For that, you have to understand what makes you different from your competitors. Knowing your strengths and the areas you need to work on will help you find a way to beat the competition.
The point is that you can't have a laid-back attitude even after customers subscribe to your SaaS solution. There is the need for you to be vigilant so that you don't lose them to your rival. Therefore, meeting the customer's needs is important. You should also help them use your solution. Failing to do so will make them look for other solutions, and as a SaaS sales rep, you won't want that to happen.
7. Danger of over-explaining
You may need to educate the users of your SaaS solution, but there is the danger of sending across too much information and making it seem too overwhelming for the prospects. The risk of over-explaining is loading the user with so much stuff that they cannot handle it.
8. Fear of being copied
Focusing too much on the features of your product can result in your rivals knowing about the unique product features. That increases the chances of rivals copying those features.
SaaS Sales Techniques That Work
You can get better results by carrying out sales the right way. Here are some techniques that you will find useful,
1. Running email marketing campaigns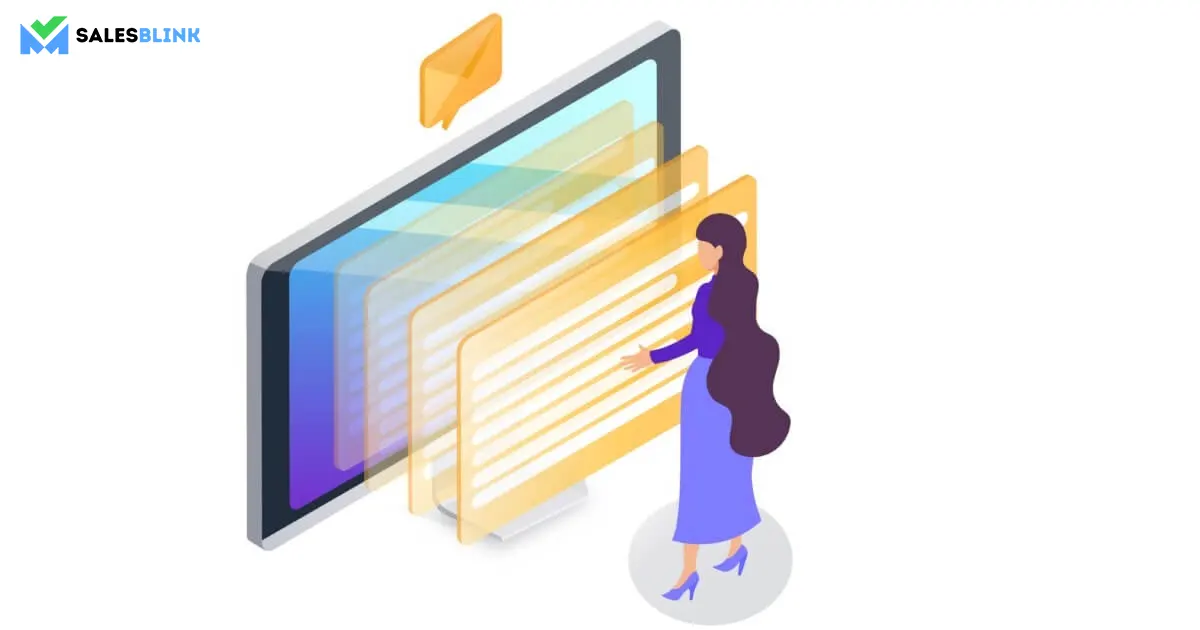 One way of getting the attention of customers is by running email marketing campaigns. Seeing your brand in emails more often would make prospects choose you over others. Also, use CRM technology to ensure that the emails reach the right leads.
2. Give a demo to each customer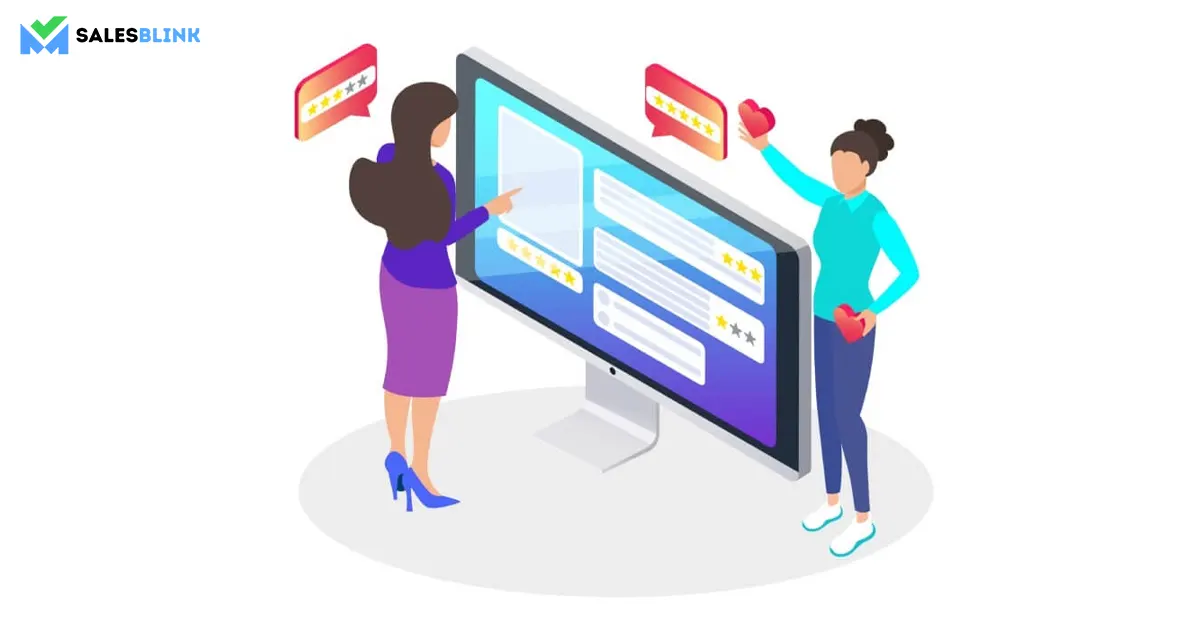 After you qualify a lead, it is better to proceed with a product demo. You can go ahead with hosting 1-to-many demos. It involves a small group of people interested in your product attending the demo live to clarify their doubts and ask questions.
However, instead of this one-size-fits-all demo, you can show prospects how your SaaS solution can help them. If you keep singing praises for your product, customers can get bored. They are usually more interested in knowing how your product can resolve the challenges they are facing. Also, they would want to see whether they can integrate your solution with their existing systems.
3. Providing a custom/live setup call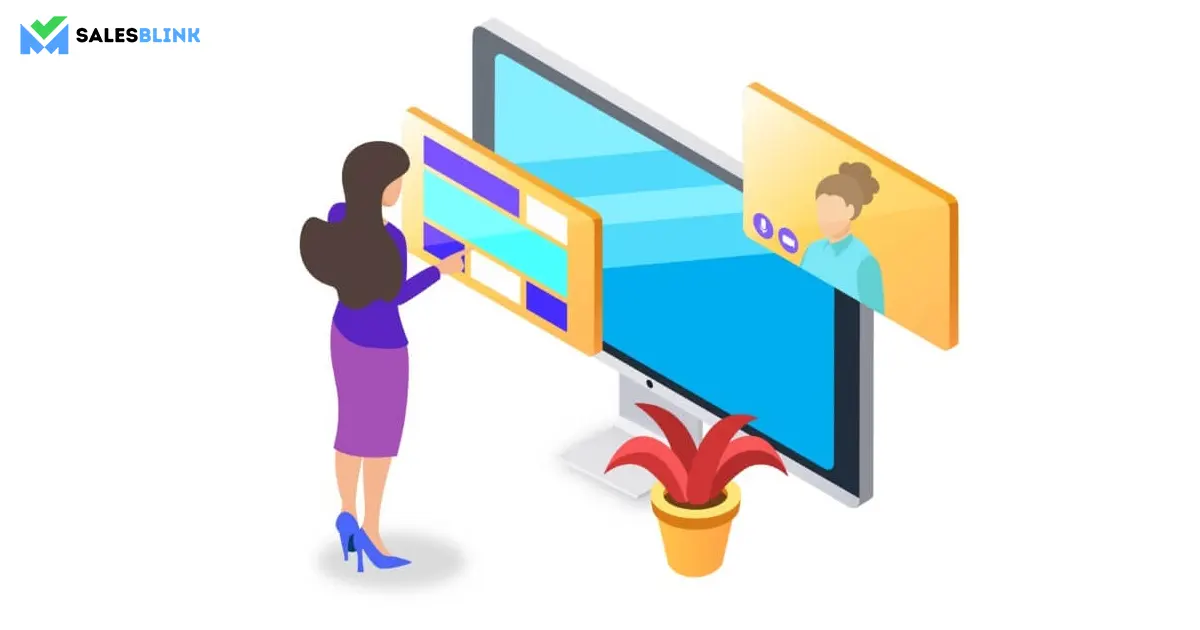 You can make the client understand how your SaaS product works in resolving their problems with a custom/live setup call. Here is a CRM expert assists the prospects in configuring their CRM to get the desired outcome.
4. Using the phone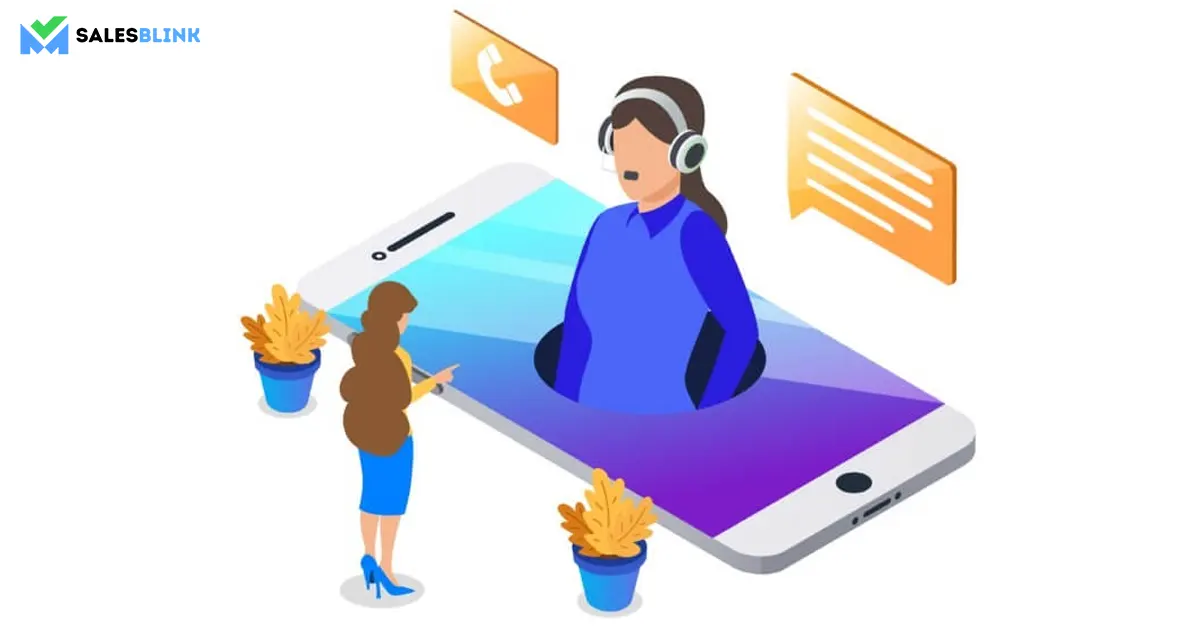 While these days everything is digitized, the value of human connections is still not lost completely. Face-to-face meetings are the best to build such bonds, but even a phone call can do the trick. When compared to an email, a phone call gets more points. Calling up prospects is a great idea, and as a sales rep, you should try to keep it in mind. And no, you won't seem old-school when you speak to someone over the phone. Human connections are not outdated yet.
5. Nurturing prospect during trial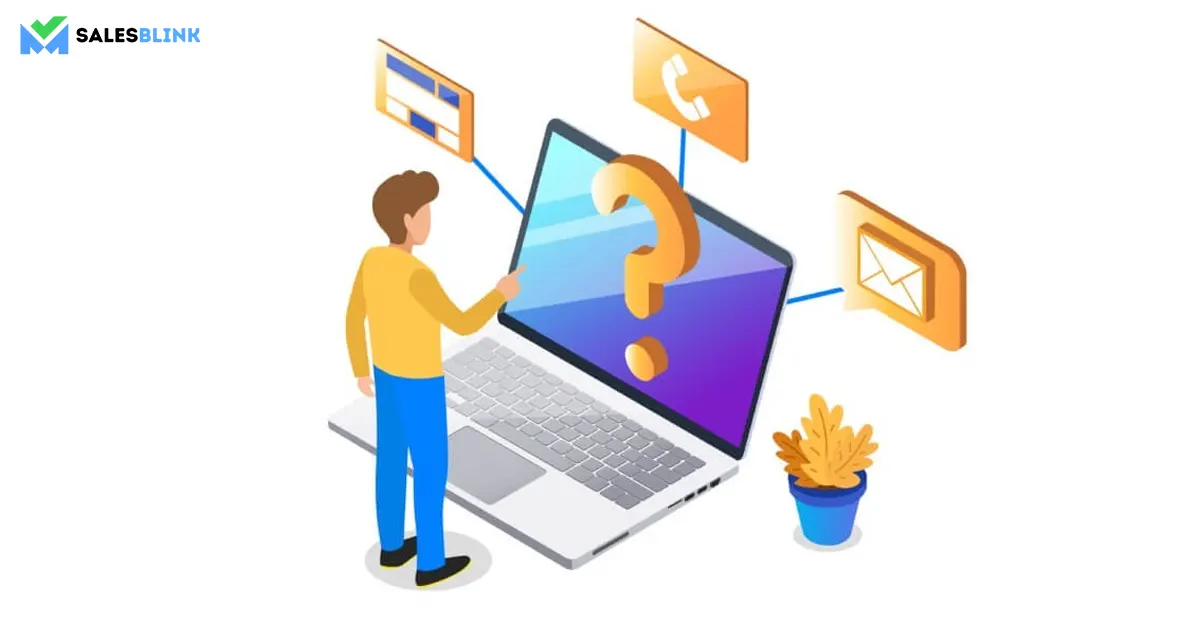 When someone registers for a trial plan, email them the demo videos and other relevant resources from time to time. This will help them have a good experience with your SaaS product and give you a chance to get in touch with them straight away. You can get in a one-to-one conversation.
6. Giving excellent customer service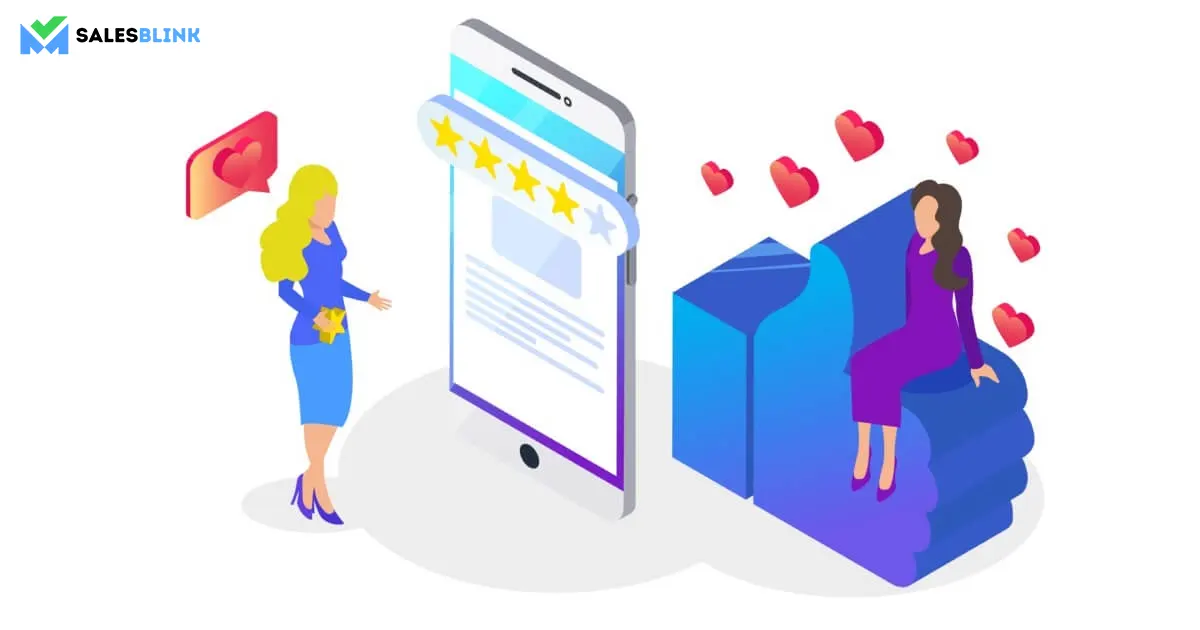 You must be under the impression that people switch to competitors because of better prices and features. However, the truth is that people tend to leave a company due to poor customer service. Some SaaS companies are at the pinnacle of success because they give priority to their customers. You should not take customers for granted. Try to take as much care of them as much as possible. Email ticketing software can be a great solution if you're looking to deliver outstanding customer service. Not only will it help you deliver instantaneous support but it will help you in making the entire support experience more human and empathetic. Getting positive feedback from customers means that the sales and marketing team are on the right track.
7. Looking at the sales process as a relationship-building journey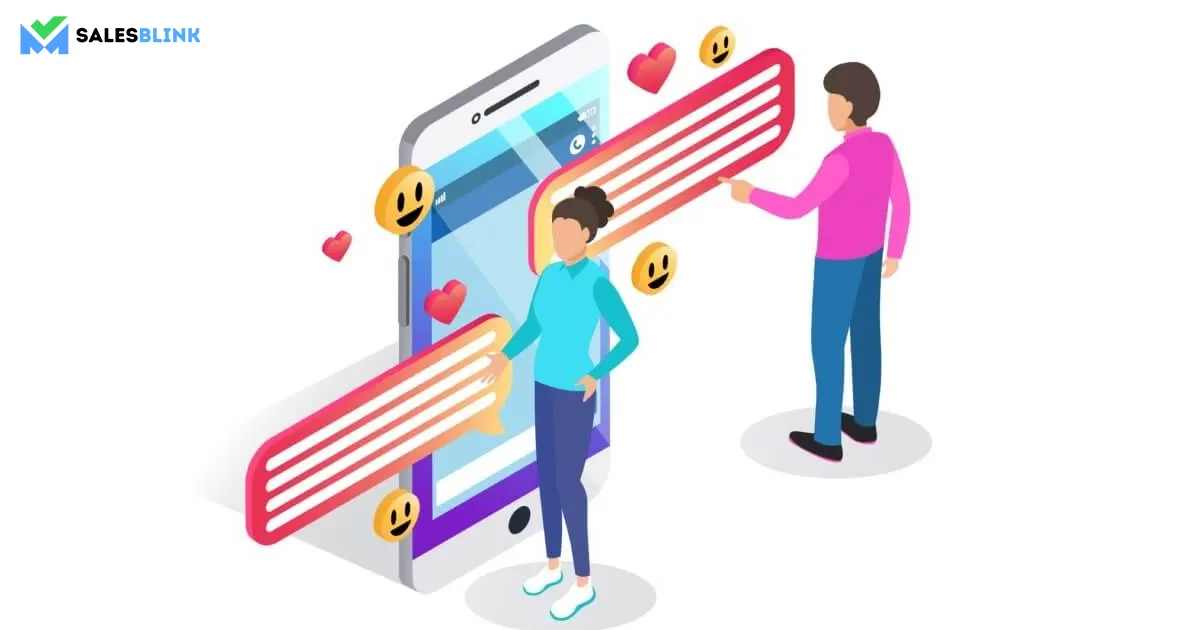 These days customers are well-informed, and the credit goes to the internet. Potential customers can easily find what they need with a click of the mouse. They can gather all the information they need in an instant. They usually don't look for a sales pitch from your side. In all the commotion of closing a sale, most sales reps forget that the sales process is a journey, and you have to build relationships with customers. You have to make sure that you are in touch with customers after the sale and build a strong emotional bond to strengthen the relationship further. Looking at the sale only as a transaction won't fetch you repeat business and referrals.
8. Developing an automated follow-up system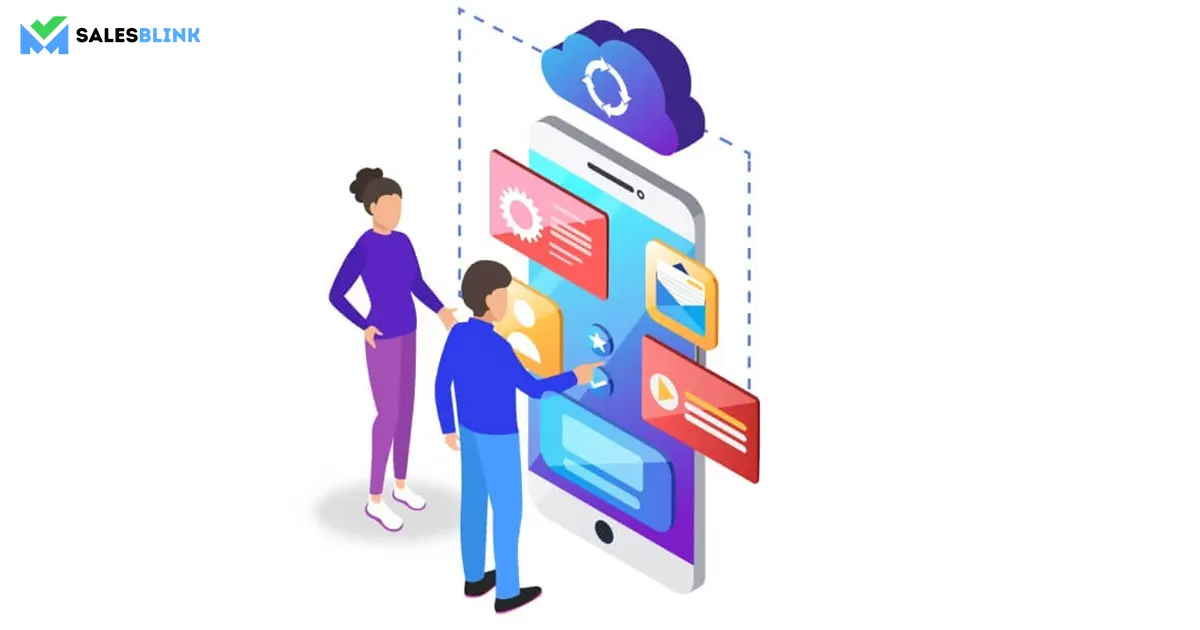 Have a systematic follow-up plan. Doing so will help the salespeople know what they have to do next. It helps in preventing the loss of a potential client. Here it would be great if you can use a CRM (customer relationship management ) tool. Doing so can make the process easier and seamless, requiring less effort from the sales rep's end. Automated follow-up email sequences can work in your favor always.
9. Offering discounts on annual plans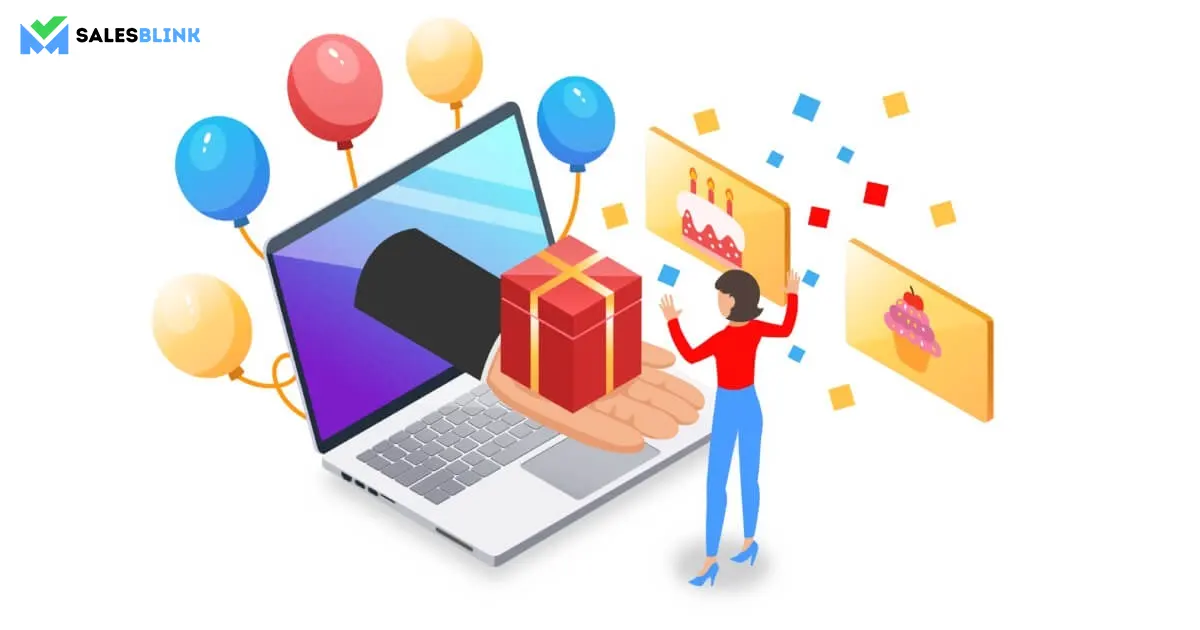 For clients who pay annually, you can give a small discount. It is pretty attractive for prospects and brings in cash flow which is a good deal for your company. In addition to that, there is a reduced fear of losing the client. Prepaid annual plans bring a steady cash inflow and make your company get the revenue to reinvest in the SaaS product. The bottom line is that the more you rope in users to subscribe for annual plans, the better it is for your firm. Therefore, as mentioned already, you can give them an incentive to sign up for yearly billing.
10. Play around with pricing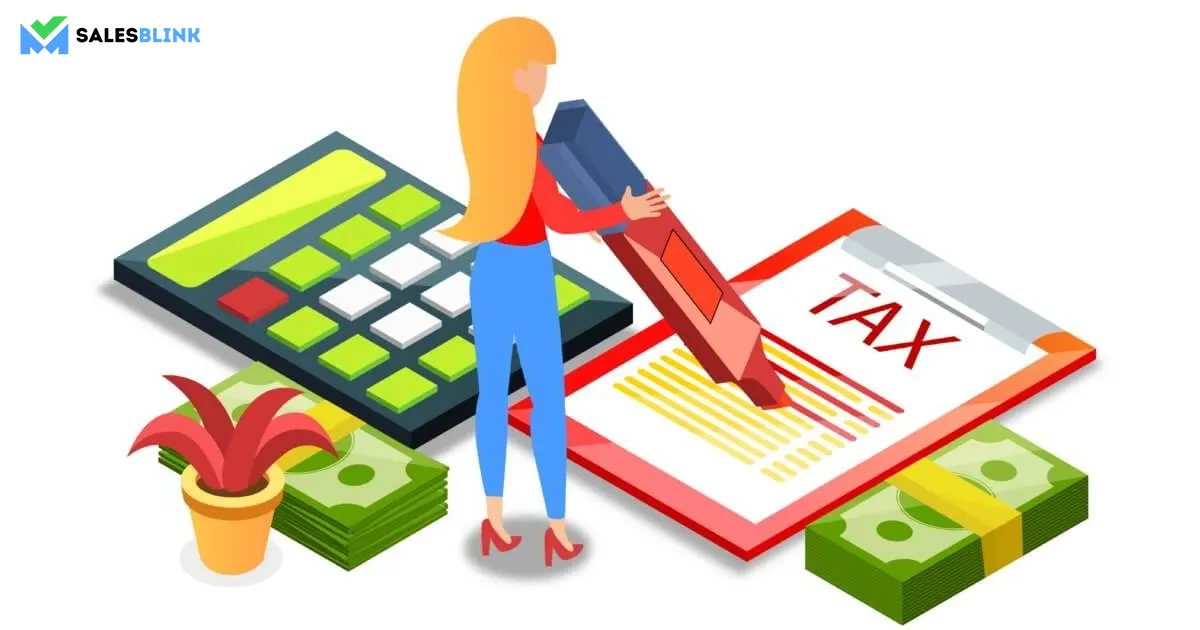 A few SaaS companies keep their prices low, and some say that keeping the prices high can indicate high value. Both of the perspectives seem valid. However, whatever it is, your pricing should not be the deciding factor when it comes to competitiveness. You are free to experiment with the price of your SaaS solution. There is no stringent rule for it; choose what works best for you.
11. Knowing when to leave a customer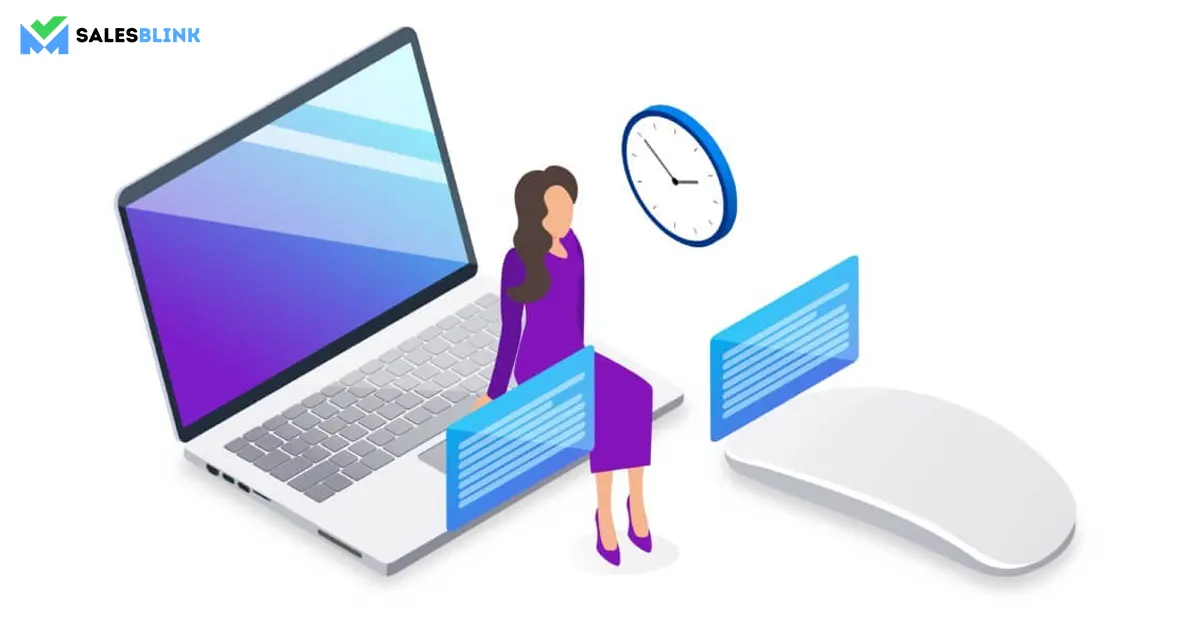 At some point, you will realize that some customers are just not worth the effort. The reason may be the customer not being a well-qualified one from the start or someone whose needs have changed with time. Whatever it may be, sometimes it's better to stop pursuing them anymore instead of letting them take up our resources while giving little in return. Saying goodbye to demanding customers can help build your reputation.
Do try implementing the above SaaS sales strategies.
Important Metrics For SaaS Sales
Everyone in the team has to put in efforts to build a sales pipeline, which requires a little math. Following is how you can embark on your sales journey better,
Conversion rate
You can calculate this by the number of leads you need to close a deal successfully. Your conversion rate is 10 percent if you need 10 new leads to close one deal.
Sales goal
Find out how many sales you require to make to meet the company's financial goal. For now, let's keep it to 100 sales each month.
New leads
Find out the number of leads you need to make 100 sales each month. As per the current example, there is a need for 1000 new leads every month when the conversion rate is 10%.
With the key metrics in hand, you can measure your progress and know where you are heading to.
The ones you need to pay attention to include the following:
1. Churn
The % at which you lose your clients in a year is the churn rate. To calculate it, you have to divide the number of clients you lost by the number of clients you began with. When the figure is negative, it means that you lost fewer clients than you gained.
2. Net Promoter Score (NPS)
This metric is a measure of the customer's experience with you. It helps predict the growth of the business. There is also a rating scale of 0 to 10 and the user's answers are based on it.
When you ask a customer- 'How has your experience been with our product?' Getting a score between 0-6 means that the customer is not happy with the product and is a detractor. They can give negative reviews about your product.
A 7-8 score means that you have a customer who is satisfied with the product but can turn towards a competitor.
A 9-10 score means that you have a loyal customer who will promote your product and refer more people. These are promoters.
You get your NPS by subtracting the % of detractors from the % of promoters. When the figure is low, it means that you are losing customers at a rapid rate. When it is high, it means that your customers are satisfied and you can grow.
3. Monthly Recurring Revenue (MRR)
This refers to the income that the company brings every 30 days. It depends on the subscription of the existing customers. The MRR lets you know about the amount of revenue you are getting. It is pretty easy to calculate it as you only have to add up the monthly subscription fee of all the customers.
4. Annual recurring revenue (ARR)
The ARR is a measure of the amount of revenue a company would bring in a year. The calculation of this metric is also easy as it is MRR multiplied by 12.
5. The no of sales qualified leads
An SQL (sales qualified lead) is a potential purchaser willing to speak to a sales rep (as per data). However, it isn't certain that they would buy. It is just that there is an inclination towards the product.
6. Lead velocity rate
These metrics enable salespeople to understand whether the speed with which the leads are coming is more than the revenue. This helps in calculating the growth and goals of the company.
7. Revenue per lead
By measuring how much revenue a sales rep brings to the company per lead, you find the number of leads the rep can handle without affecting his productivity.
8. Customer acquisition cost (CAC)
CAC is the average cost of signing a new user. You calculate this metric by dividing the total cost of marketing and sales by the number of deals closed. When it is too high, it indicates that you are scaling up too fast, and when it is low you should invest in your growth.
9. Customer Lifetime Value (LTV)
The amount of revenue a customer generates as long as they are with you is called LTV. Your business will stay on the profitable side as long as the LTV outweighs the CAC.
To calculate the LTV, you have to multiply your customer value by the average customer lifespan. You get the customer value when you multiply the average purchase value by the average purchase frequency rate.
10. Closed won/lost
When a prospect makes a payment, it refers to "closed-won", and if the prospect chooses a competitor, you mark it as "closed-lost".
11. Demo-to-trial ratio
How many demos become trials and how many trials become closed-won deals matter. A low figure requires you to work on the protocols you use for your demos, trials and making a sale.
Tools For SaaS Sales
Many software tools can help in your SaaS sales and give you a better online presence. Here are a few types of tools you will need,
1. SEO Tool
To help potential customers find your company's website on search engines, your website's SEO (Search Engine Optimization) must be complete. Only then you can expect a boost in the sales of your SaaS product. One tool that can help you is SE Rankings' SEO Software.
2. Content Marketing Tool
You have to understand how your content is doing on the web and what kind of content will strike a chord with the target audience. There are several benefits of content marketing if You employ an effective content marketing platform for this goal. BuzzSumo is one such tool. It provides useful insights on how to improve your plan.
3. Prospecting Tool
Prospecting is a part of the sales process, and you can't afford to go wrong here. With the right prospecting tools, you can save plenty of time and reduce the workload on salespeople. You will find RevDriver to be a helpful tool.
4. Email Marketing Tool
To nurture leads, it is better to have the help of email marketing tools. Though there are plenty of them, you have to choose the right one. MailChimp is a popular one that would be of help.
5. CRM for SaaS
Once you invest in CRM, you will see results. You have to choose one that can be easily integrated and used with other software. Most companies find CRM extremely important. SalesBlink is an easy-to-use and efficient CRM tool.
6. Performance Management Tool
With a Performance Management Tool like Hoopla, you can increase the sales performance of your staff.
7. Team communication tool
This will help in making communication within your team easier. One team communication tool that works efficiently is Slack. It helps in keeping teams motivated and well-informed, along with being unified with other departments.
8. Social Media Tool
Leverage the power of social media and work towards improving your social media presence. You would need a reliable tool for this, and Hootsuite is a useful one.
9. Video Optimization Tool
Change your video marketing strategy to get more traffic to your website with tools like Playstory.
How To Excel In SaaS Sales?
There is a lot more to learn about SaaS sales, and here's how you can do so,
1. Listen to sales podcasts
Podcasts are pretty popular these days. Listening to sales podcasts will help you get insights as well as tips from some of the industry leaders. They allow you to stay in the loop despite the technologically dynamic nature of sales. Make sure you have some excellent sales podcasts on your list.
2. Read books related to sales
No matter how much technology tries, it can't take away the charm of books. While you have audiobooks to listen to, a physical book will take the cake any time. In addition, to learn SaaS sales in-depth, you should read the most popular ones on the subject.
Here is a list of some of the most well-known sales books,
a. Fanatical Prospecting by Jeb Blount
b. SPIN Selling by Neil Rackham
c. Predictable Revenue by Aaron Ross
d. The Greatest Salesman in the World – Og Mandino
e. Never Split the Difference by Chris Voss
Following are a few book suggestions that focus on SaaS,
a. The Sales Acceleration Formula by Mark Roberge
b. From Impossible to Inevitable: How SaaS and Other Hyper-Growth Companies Create Predictable Revenue By Aaron Ross & Jason Lemkin
c. Word of Mouth Marketing: How Smart Companies Get People Talking by Andy Sernovitz
d. The Science of Selling by David Hoffeld
3. Join a sales training program
While getting sales training is an excellent way of sharpening your SaaS sales skills, you have to make sure that you choose a reputable course that is reliable. Also, the price of the training program matters and you should choose the one that fits your budget.
Get Ready To Propel SaaS Sales!
This is the right moment to make a foothold in the billion-dollar SaaS industry. Hence, a lot of people are coming up with cloud-based products. However, at the same time, you need to have a sound B2B SaaS sales strategy to actually grow your business.
The SaaS sales process for companies is very different from those in traditional brick-and-mortar businesses. It's all about how you market and sell your SaaS product to a customer who isn't standing right in front of you. In this blog post, we saw what makes SaaS Sales unique, some challenges that come with it, as well as ways to overcome them. Some sales techniques work in improving sales and retaining customers. You can seek the help of different tools we saw in this post to make the job easier for your sales team in the long run.
Happy Selling!
FAQs
1. What is SaaS?
SaaS (software as a service) is a cloud-based software product that customers can use over the Internet without downloading or maintaining on their PCs or devices.
2. What is SaaS sales?
SaaS Sales is the process of selling cloud-based products like ours, SalesBlink. SalesBlin is a sales outreach automation suite that takes you from prospecting to outreach to closing in the blink of an eye.
3. Is inbound sales approach suitable for SaaS?
Inbound sales reduce customer acquisition cost by bringing qualified leads at a lower cost per customer. It is convenient for SaaS businesses as creating content is cheaper than outbound sales methods.

4. What is the ideal SaaS sales salary?
The average salary of SaaS sales reps is $60K (base) & $118K total on-target earnings. However, this can vary based on the individual's experience.
5. What is the typical SaaS sales cycle?
The typical SaaS sales cycle can vary, but it ranges from a few weeks to a few months, depending on factors such as the software's complexity, the organization's size, and the buyer's decision-making process.